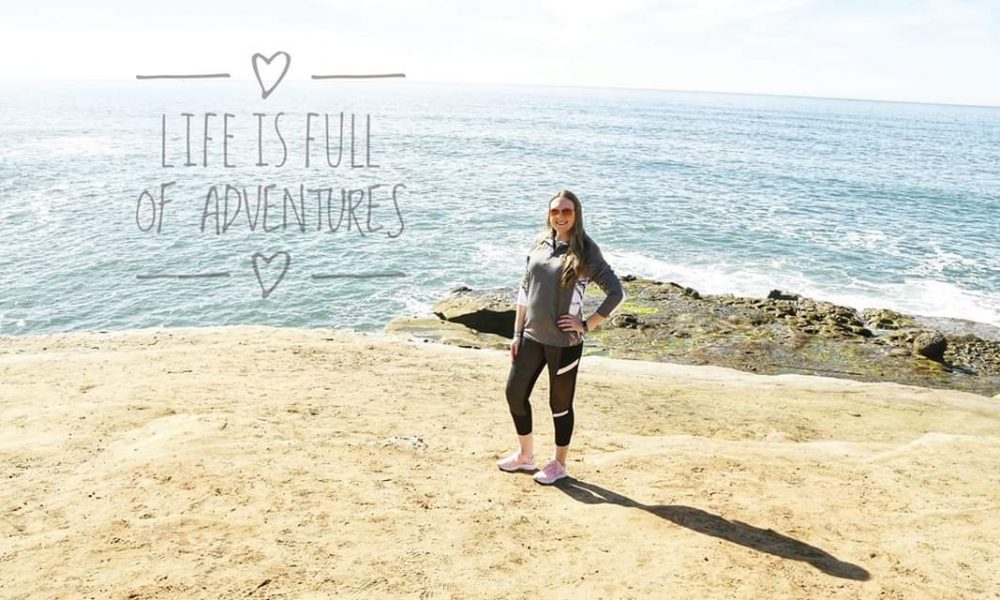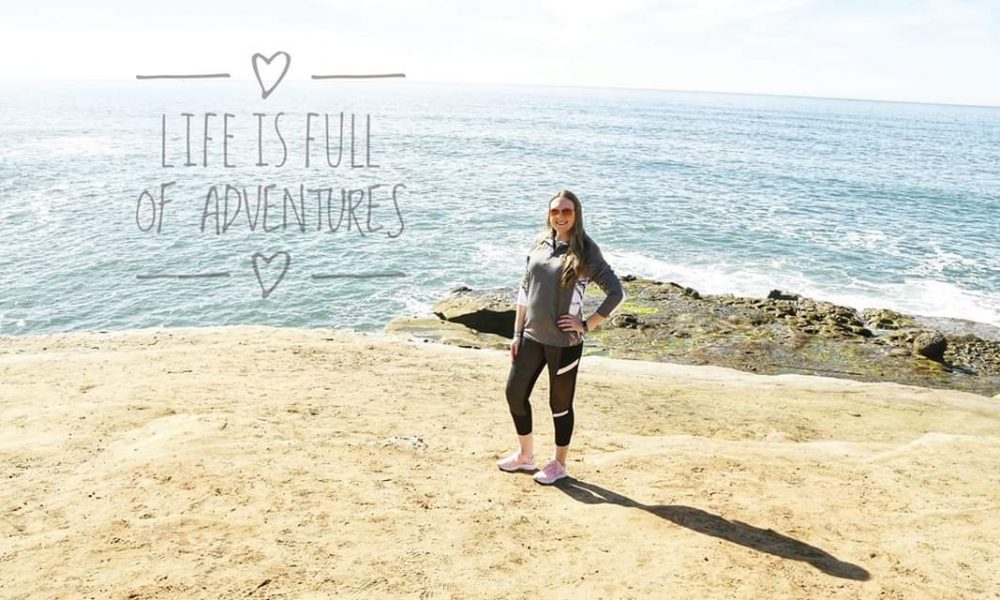 Today we'd like to introduce you to Kayla Jones.
Kayla, please share your story with us. How did you get to where you are today?
A story about yourself can be one of the most complex stories to write, and I have pondered on this story for months. I have decided here goes. So, let's start from the beginning.
What do I think about creativity? Well, creativity is an expression, a simple trait of the vision for the uniqueness in this world. My creativity began with a hummingbird collage sketch back in 6th grade. Back then I defiantly thought I was Picasso, yet this was a striking task to work on for a contest. I remember staying up late cutting out these tiny squares of color from magazines that were the size of my pinky nail. It took me several days to decide which colors go where and how many squares I needed. Looking back now, I am sure my mother was frustrated when she went to read a magazine and all through the pages you see missing pieces. Finally, the project was complete. That sense of accomplishment, and you even pat yourself on the back for a job well done is amazing. The day of the contest arrives, you are so proud and walk in with a smile. Your confidence is boldly saying, "you got this for First Place." The judging begins, and you find out you got Second Place. Now what goes through your mind right now. The thoughts of failure start rolling in like a fruit rollup. You sit there like the kid no one wants to be around since you are having a serious conversation with yourself. Asking questions, answering questions, and often wonder what was I thinking to enter something so public. That was the day, the day I knew I was going to have a successful career in the Arts.
Now fast forward to my high school years. Wow, like anyone really wants to relive the years of being in high school. That was 20 years ago for me. In my Junior and Senior year, not many know I held the Miss North Texas title and went to competitions two years in a row. I never went took it any further; as the support I received was not on the top of my list. Many around me thought it was a waste of time. Everyone asked me, "Why?" They were curious to see how this would help me in my future career choices. A pageant is more than pretty dresses, walking a stage, and showcasing yourself for critique. It was about friendship, creating a bond of sisterhood, and confidence-building. You learn how to interview, you learn the skills of being BOLD and owning yourself. Having the courage to get in front of hundreds of individuals in heels and not falling. Yes, an epic achievement.
From there I received several recommendation letters in high school that landed me at Wade Collegefor Merchandising and Design out of Dallas, TX. I was defiantly a small town gal, in the big city when I left that September of 1999. I arrived in a shared apartment and attended about one semester with a major in Fashion Design. A background as to why I chose Fashion. Well, I used to take clothes around the house, rip them apart, and put pieces together. My family used to laugh when I would reconstruct clothes that no one wanted anymore. In a way, it was my way of expressing myself. Taking an old me and reinventing a new me. Back to why I chose only one semester at this amazing opportunity. I didn't have a sense I belonged there at that very moment. I chose to leave, move back home to my hometown before taking a new route. I spoke with a recruiter out of Denton about joining the ARMY. You can just picture what reaction I received from family and friends on this decision. I was always that daughter with a very stubborn attitude and with a personality of my own that lead me to a being independent. I trained, worked out with my recruiter, and reported for basic training on November 1999. As I set in that chair at MEPS in Dallas, I realized the only one you could count on for support is yourself. Yourself is the only one that matters, not what others think, not what family does or doesn't do to support your decisions in life, but the moment you realize you are STRONG and you can do anything you put your mind too. I took the oath to defend my country along with a few other kids making the same decision as me. I stood there, knowing that my life was about to change. So I headed in a new direction that had nothing to do with ART, yet everything to do with finding myself.
The next chapter in my life was not as I hoped. It was cut very short with a failure of not completing a task. I was not able to put in my full enlistment, but I was able to find myself. I was able to make myself strong inside and out. I built long-lasting friendships that I still have to this day. The experience will stick with me the rest of my life, and what I soaked in was the discipline I abide by in my own house with my own family. It taught me to push myself to a brink of I got really good at pushups and flutter kicks, for real. I began being more confident in myself. This showed me who I can be. I know it didn't work out the way I planned but does life ever work out 100% the way we dreamed. This world is about life lessons, learning from our failures, and allowing them to reshape us to be a greater part of ourselves. I left the service only to go back to Wade College to finish what I started.
I began my major in Graphic Design in 2002. I had struggles, I had doubts, but I remembered what I have overcome in the years before. I have strength; it is time I used it. I then created the Graphic Design group within Wade College. As one of the founders, it gave students an opportunity to embrace our creativity for others. We would create logo designs for other students in Fashion or Interior Design. This gave us a chance to network, have fun, and define our skillsets. It was also a great addition to our portfolios. In my last year, I had the opportunity to model for a showroom during Dallas Market week. This was an intriguing idea to stand in one spot for who knows how many hours just to have buyers stare at you. At the same time, I was enthusiastic to meet a designer out of New York City. One of my bucket list items to visit. Market week was here, and here I am standing there in a business suit. I fell in love with the concept of being a leader in a suit. I felt empowered and I walked with strength. I knew this was going to be another notch on my resume to help my career.
One afternoon I was sitting in an El Chico in Addison, don't judge. I was enjoying some laughs with friends, and after some conversation, I was approached by a daughter and father from the booth behind us. They handed me a business card and asked me to call them. I was like sure, didn't think anything of it at the time. I called, arranged a meeting. I met with the daughter and her father to discuss a website design. They were both completely set on hiring a student for the website design instead of an already professional. I was nervous and excited all wrapped up in one. So the work began. We agreed on the price; we met several times in person to go over the outline, the sketches and the details for each page. To me, this was an honor to be chosen before even graduating with my degree. I know there were some limitations that required me to consult with my professor in order to know all the ins and outs of web hosting and web design. I still to this day have the entire copies of the sketches and outline of the web design project. It was an accidental connection; apparently meant to be. This universe gives you opportunities, you just have to have faith to take them.
Once I graduated with my Associate of Arts degree in Merchandising and Design with a major in Graphic Design, I left to my next adventure down south in San Antonio. I was accepted into The University of Incarnate Word. When I arrived in the city, I was taken over with all the culture that was at my fingertips. This city was one I fell in love with immediately. The artistic talent around every corner was breathtaking. I continued my work at the Metropolitan Hospital in downtown as a PCT II. This helped me offset the cost that my funding did not cover while attending. I loved caring for patients and loved getting hands-on classroom time. One of my favorite classes was the darkroom class. This class taught us about cameras, how to capture the true beauty of the world through your lens. My hazel green eyes were opened to a whole new creative venture. I had a tingle in my spin, and I knew, this was it. I loved designing logos, websites, signage, but photography created that smile on my face no matter the mood of the day.
Let's move forward to 5 years ago. I created Kayla's Unique Eye Photography. Peeps, this was a struggle at first. Learning marketing strategies that worked, learning how to take what I learned in class, and implement the structure to a finished product was so frustrating. I was by far, not perfect at any of it. I took almost every client that asked and practiced with family and friends. My son hated me after a while; he ran every time I got my camera out. I learned quickly to join the local groups such as the Merchant Association, Chambers, PPA, and much more to gain knowledge from other small business owners.
Fast track to the last two years, I am still heavily involved in my community. I love my town; I love Decatur, TX. I am currently the Chair of the Wise County Chamber of Commerce and after two years being President of our local Area Business Women's Network I am now a VP2 starting in August. Inputting myself into my community, into a leadership position that I can make a difference and use all my skills to benefits others. I work full time for the Wise County Veterans Service Office as the Office Manager. So although my career in the military was cut short, I get to give back to the men and woman who served our country. I use my social skills to better serve others in any aspect I can. I have donated my photography services to many organizations like; Lymphoma Research Foundation, Relay for Life of Wise County, Wise County Chamber of Commerce. Area Business Women's Network and various Veterans groups. These groups have taught me how to inspire, how to encourage other business owners to succeed in this tough economy.
Telling a story about yourself if you're putting all your business out there. Well you are, you are writing your experiences in this world in hopes that someone needs to hear it. I know there are many more adventures to come in my book. So far, the last 20 years are some great chapters, learning life lessons and becoming the strong and inspired women I am today. I choose to encourage other women that life is like skittles, you like some of the flavors like red, green, and orange, but you may like the yellow ones. Do you quit? No, I never ones gave up, I just had to choose a different path to get to where I am at this moment. I have failures; everyone does. In the same thought, what defines us as an individual in this craziness of a world is what we do with the failures we overcome. Mine has brought me to be a successful photographer with a few struggles, but who doesn't. I have learned how to speak in front of groups, I have learned I love, love being a wedding photographer despite the many frowns I have received over the years. I have a ton to learn and will continue learning each day. The day I stop learning one new trait a day, is the day I stop sharing the creative side of my personality.
Present-day, I have an office at my sweet friend's shop. It is a start; it is a small office that I can appear professional with the chaos of my home. At home, I am married to my high school sweetheart. A few years we reconnected over a hot dog. Yes, my handsome hubby loves to tell that story any chance he gets. I have three bonus little humans, James 19, Kaylee 17, and Zachary 12. I have two four-legged babies, Peanut and Brownie. Our schedules create a full calendar almost every month, but that is okay. My family and I volunteer together, we handle business together, and we have many flaws like every family does. I have a legacy to build for my humans, and I plan to keep building brick by brick. I will continue to teach my family to work hard, learn from failures, and keep building success no matter the feedback from others. Keep your chin up, the courage to make the world yours. Take each day with pride and strength for the next.
We're always bombarded by how great it is to pursue your passion, etc. – but we've spoken with enough people to know that it's not always easy. Overall, would you say things have been easy for you?
I struggle every day with challenges, but that is what keeps me going. I have struggled with the failures from each chapter in my life, but from what I have accomplished so much. I have learned to deal with each failure as a bridge to each success.
We'd love to hear more about your business.
Kayla's Unique Eye was envisioned to show the world a different perspective through a lens. My business has photographed many subjects. From still objects, nature, seniors, families, weddings, and fine art.
My ultimate favorite part of my creativity is wedding and travel photography. This is the area of my business I adore greatly. I am proud that my business is a Veteran owned business and offers clients with a personal touch to their session.
My business is set apart from many other studios, due to my personal touch. I make it a point to create a one of a kind experience every step of the way from the first greeting to the ordering day where we say "Thank you" for your order. My business is a company built on giving back to your community. I give back every chance I get and have created a legacy for my family and community.
What were you like growing up?
I was quiet, shy, didn't talk to anyone but family. In 1st grade, I shared a class with my cousin JC. He did all the talking for me. I didn't speak the entire year, except shrugging my shoulders and with head gestures.
Once I got to about 4th grade, I noticed I loved ART. That became a passion of mine a still to this day I love ART. I love every aspect of getting creative. I had my wild days in high school and a little in college, but what child doesn't. To me, it was an expression of finding myself.
I was a stubborn gal and loved to prove people wrong by completing a task or doing something no one thought I could do. I am very independent to this day. I always have been, I always took care of myself even when life was a real struggle.
As an adult, I would describe me as a caretaker at heart. I love my family. I love my friends and community. I would drop everything to do something for someone else. My personality is true to my soul. I am very outspoken, and I am not afraid to give my opinion. With the loss of my dad in April 2016 and lost my bonus dad in September 2017, I had to be strong for the whole family. I put back emotions and focus on business when times get tough.
Pricing:
Portraits starting at $150.00
Wedding Collections starting at $950.00
Fine Art Prints starting at $75.00
Contact Info:
Image Credit:
Photos: Kayla's Unique Eye Photography
Floral Photo: Decatur Main Street Florist and Events
Getting in touch: VoyageDallas is built on recommendations from the community; it's how we uncover hidden gems, so if you know someone who deserves recognition, please let us know here.