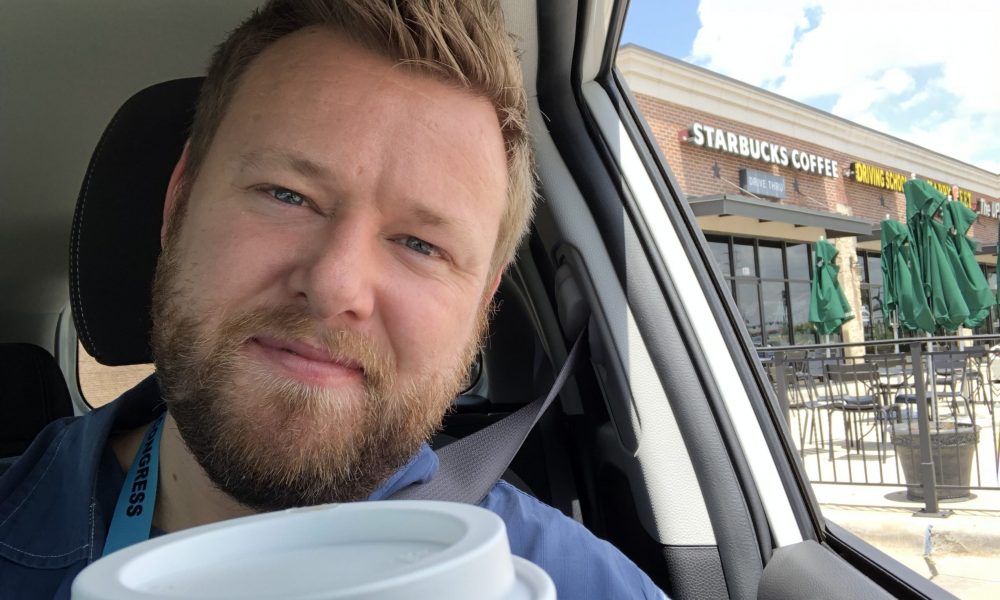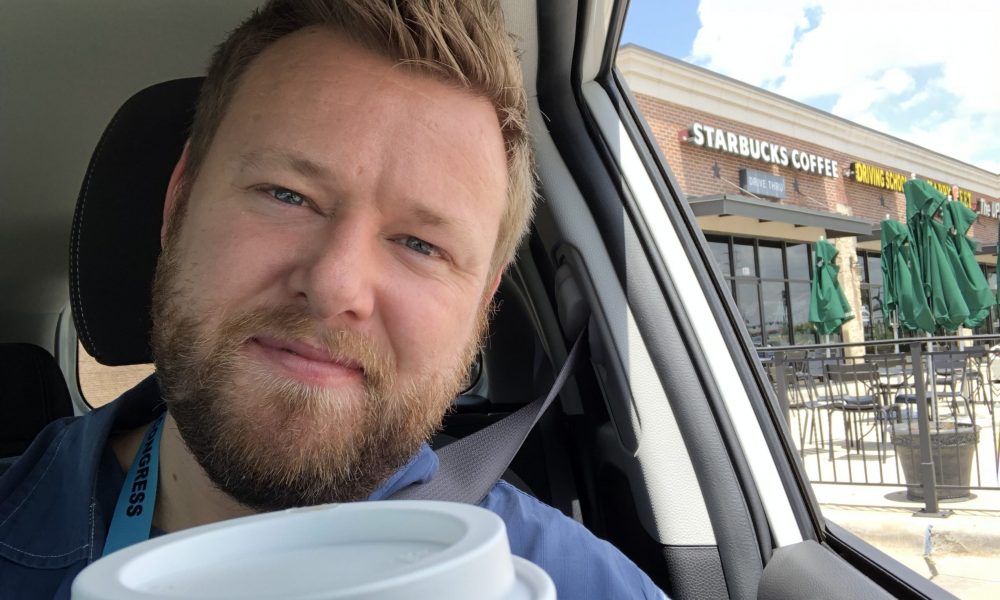 Today we'd like to introduce you to Kevin Numerick.
Kevin, let's start with your story. We'd love to hear how you got started and how the journey has been so far.
I was born and raised in Michigan. When I was younger, I would have never imagined myself being so politically active, but I have always been passionate about people. My journey really kicked off in college when I was part of a student organization called TRIO Student Support services, which lent support to first-generation college students when I lived in New Mexico. Through the program, I was able to get a job as a peer mentor, which allowed first-generation college students to work directly with other first-generation college students. This program changed my life. It gave me diversity training and allowed me to work with students of all different walks of life, different backgrounds, abilities, and ethnicities. Being from a small town with little diversity, TRIO helped me get perspective I would have never otherwise had.
Along with this, I started paying more attention to politics, in large part, due to the Iraq war. If I am being honest, I started asking more questions about what was going on with our country (9/11 shook me to my core as it were, but did that make it acceptable to go to war with Iraq? I answered, No.). Through college, I worked on both, a graphics and media degree, along with a business and marketing degree, and spent a lot of time working with a creative writing club as well. I started writing several books during this time of my life and truly began to understand the power of words. Along with the training I got from TRIO, these paths in my life would lead to me being able to see the entire puzzle when it came to political work, I just didn't know it yet.
Fast forward to 2008 — I moved back to Michigan, in the midst of the worst economic collapse in my lifetime. I watched people lose jobs left and right, including my own. It was a tough time for sure. I had six companies close down on me while I was trying to work there, then one day, my brother forwarded me an email about some unknown guy running for president. I watched the video and was hyped up about the ideas that we, as Americans, are not "red or blue," we are just Americans. The video ended up being Barack Obama's 2004 Democratic convention speech. I started to follow Barack Obama's campaign more closely while struggling to find work.
Eventually, I found a job that paid me $9 an hour and I was thrilled! About month into that job, my brother sent me another email, one that was a fellowship program for Barack Obama's 2008 campaign. It seemed like an interesting opportunity, so I applied and got accepted. It was a 32 hour a week volunteer position, while I was still working full time and continued to go to school full time. I remember having to make phone calls to voters on my lunch breaks, and studying until the wee hours of the morning, getting almost no sleep, but feeling more alive than I ever had up until that point. At the end of the fellowship, I got asked to join the team as a full-time employee. I accepted! The work I took part of completely changed my outlook on life. I found a new passion that I had never even considered until then.
After the 2008 campaign, I spent several years working for a non-profit organization focused on community organizing for Repower America (The Alliance for Climate Protection) on environmental issues, specifically climate change as it relates to national security, job creation, and infrastructure and renewable energy sources. Through this organization, I learned new organizing styles that, combined with what I learned from Barack Obama's campaign, put me as one of the leading organizers in the state and country. Team Michigan consistently lead the charge on these issues, and I was/am very proud to have been a part of that team!
Fast forward to 2011 — Nearing the end of 2010, the organization was closing down it's "Field" program and moving to new ideas. This meant my contract ended, and I had several friends in Texas who asked me to move here and help them with Photography. So, I did. This lasted for a year or two with them before my good friend was diagnosed with fibromyalgia, so she decided to retire. From there, I took on the business on my own and managed it for 8 years full time. The first two years were extremely difficult and I struggled a lot with finding my own way forward, but I figured it out. During this time, I became active with the Collin County Young Democrats (end of 2013)
Somewhere in this timeframe, I also published my first book, which is high fantasy, but really helped me hone my writing skills, which has come in quite handy over the years working on political messaging that resonates with people. Mostly, I'd say, because writing a fictional book requires me to be able to paint a picture in as few of words as possible that can help the reader understand the visual I want them to get. The design and marketing degrees were helpful in this as well.
Through the Collin County Young Democrats, I became active in the local Democratic party as well, which, at the time, had been crumbling and had just elected a new party chair. From this process, I had the opportunity to work on one of the few campaigns going on in Collin County in 2014. While we lost, we had an increase in voters in our district from previous elections, which was one of the few places in the state that could say that. (I obviously cannot claim all the credit, as there was a large team effort, but I was an important part of this).
After that election, the newly elected party chair asked me to help rebuild the party. I became significantly more involved after that.
From 2014-2015, I was on the communications team, Chair of the "base expansion" committee. I helped develop training sessions for community outreach through the Young Democrats as the newly elected Vice President from 2014-2016. I then got elected as the President of the Collin County Young Democrats from 2016 and got re-elected again in 2017-2018. My first goal was to make the Young Democrats a noticeable force in the county to help campaigns. To do this, I kicked off the very first (and still only) youth summit in Collin County within the first month of being president, which combined a small training session with a candidate forum. While it may seem small now, we had 35 people show up, one of which was the future president of the organization and other future board members. In my last year as president, the organization was consistently having 35-50 people attend every meeting, and we were helping campaigns win in Collin County. I also hosted the largest single fundraiser the organization has ever had by raising $7,000 from our annual Halloween party. I am forever grateful to the board that came together to work with me to make the organization as successful as it was in my final year.
I also created "community leadership" training, which we did for several years in a row. At the same time, I was asked to be in charge of the coordinated campaign for the county party in 2016, then the field director for the party as we headed into the 2018 elections. We turned the leadership training into a "Ready For '18" program that eventually leads to a pretty good ground game for our local municipal candidates for the first time. From this training, we saw that we were able to be competitive for the first time in Collin County and even got some small wins, which boosted county-wide morale.
In October 2017, I resigned my position as a field director to help lead a congressional campaign for Lorie Burch, who ended up having some of the largest gains in voters in the entire state of Texas' 2018 elections. I met a lot of great people working with her campaign, and continue to work with many of them to increase our odds of winning in 2020 and beyond. My passion remains the same — people. While I know not everyone agrees with the policies I fight to protect or promote, I feel I am doing right by the majority of Americans, and continue to fight for the America I grew up believing in.
An America where we are truly treated as equals, one where people from all walks of life are welcome and treated with dignity and respect. An America where the dream still lives and is truly available to people. As I watch, I see opportunity diminish, people suffer, and the people I love and care about, from so many different walks of life, being targeted by hate, I must stand, I must fight. And, so I do.
While I now understand, that fight has always been ongoing, I am proud to take every bit of knowledge and experience I have acquired over the years to do my part in making a difference in a steadfast belief that we can have a more perfect union. For everyone.
We're always bombarded by how great it is to pursue your passion, etc. – but we've spoken with enough people to know that it's not always easy. Overall, would you say things have been easy for you?
No, it has definitely not been a smooth road. I did work in 2014 for a campaign that I was excited to help and was at the front end of the campaign kicking off. There was a miscommunication in pay, which lead to the campaign not raising enough money to pay me (not enough donations coming through), and I had stopped working on my other business, so I ended up having no income and almost became homeless. A few friends rescued me, who I will be eternally grateful for.
In 2017, I had helped get a Mayor elected, which lead to me getting involved in a city council runoff race. I was super passionate to help this candidate at the time and did it for free as the campaign manager. While we did win the race, that several months of no pay put me in a financial bind that was very difficult to get my way out of. It took me an entire year to get back on my feet. However, this leads me to be found by Lorie Burch's congressional campaign, and everything has been smooth sailing ever since (for the most part).
The hardest part has been the ups and downs of the political season. I can't win every race, unfortunately, but one thing has stayed consistently true — there is ALWAYS an upswing in voters in our favor in any race I have ever been a part of no matter how big or small.
We'd love to hear more about your work.
I do political consulting. I specialize in field, data, targeting digital strategies, messaging, management, photos, and top-notch video production. I'm known for my ability to work hard, come up with out of the box strategies to get wins in some of the most difficult races in the country. I'm most proud of being directly involved in the few wins for Democratic candidates in Collin County since I started doing politics full time again in 2017.
I do things a bit differently than most because of my history working with people, writing, digital background, marketing degree, design degree, and funny enough, I give quite a bit of credit to playing strategy video games most of my life, too. My life by pure happenstance came together to help me have a unique perspective and be good at what we do.
What were you like growing up?
When I was super young (elementary school), I was friendly, but sensitive, and got into a lot of fights. While I didn't start most of those fights, I did finish them all. Some people did view me as a bully, honestly. I wasn't proud of that and as I got older, I apologized to anyone I had conflicts with and put a lot of emphasis on trying not to fight people. This really started in 6th grade, when I had a friend tell me they wouldn't be my friend anymore if I didn't change my ways. Talk about a reality check in my youth. He actually changed my trajectory though. I thanked him for that as adults. He didn't remember ever saying it. Funny how that works. In high school, I was the guy who stood up to the bullies when they tried to beat other people up though. I have had a strong pull to defend people my whole life.
I was very insecure, but came across confident, up until my 30's. Now I am very confident in who I am, what I do, and what I am about. I've always been a bit of a late bloomer you could say. I just had a hard time finding my feet and figuring out what I wanted to do in my life. Maybe that's normal though?
I played A LOT of video games. I still love them. I loved creative writing, and poetry. Deep philosophical conversation by a campfire at night was also one of my favorite things I used to do with friends and still loving doing to this day. I've always cared about the environment as I lived up North near Lake Michigan, rolling hills with forests, national parks, and just the natural beauty of the world.
Contact Info:
Suggest a story: VoyageDallas is built on recommendations from the community; it's how we uncover hidden gems, so if you or someone you know deserves recognition please let us know here.