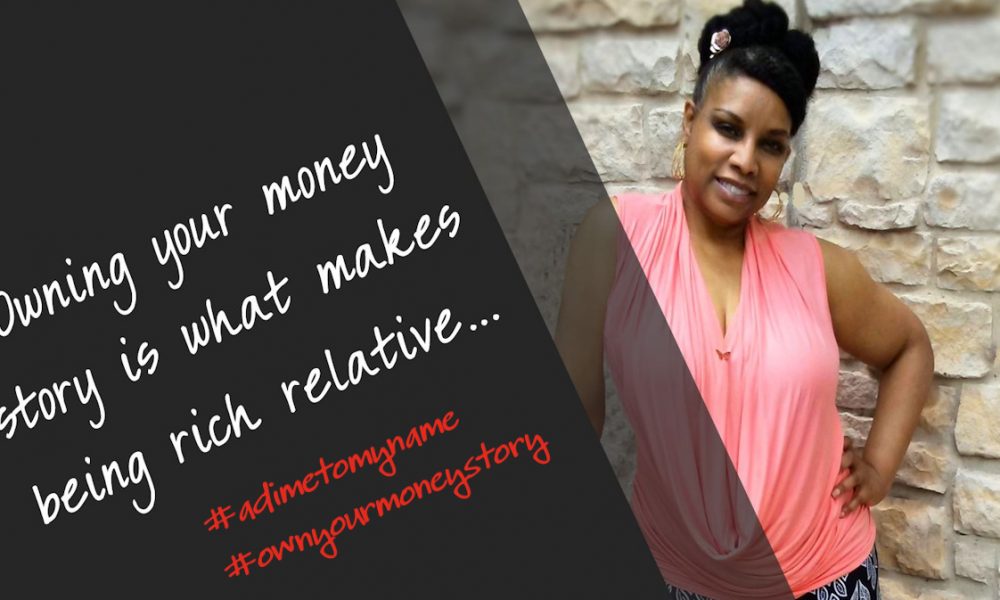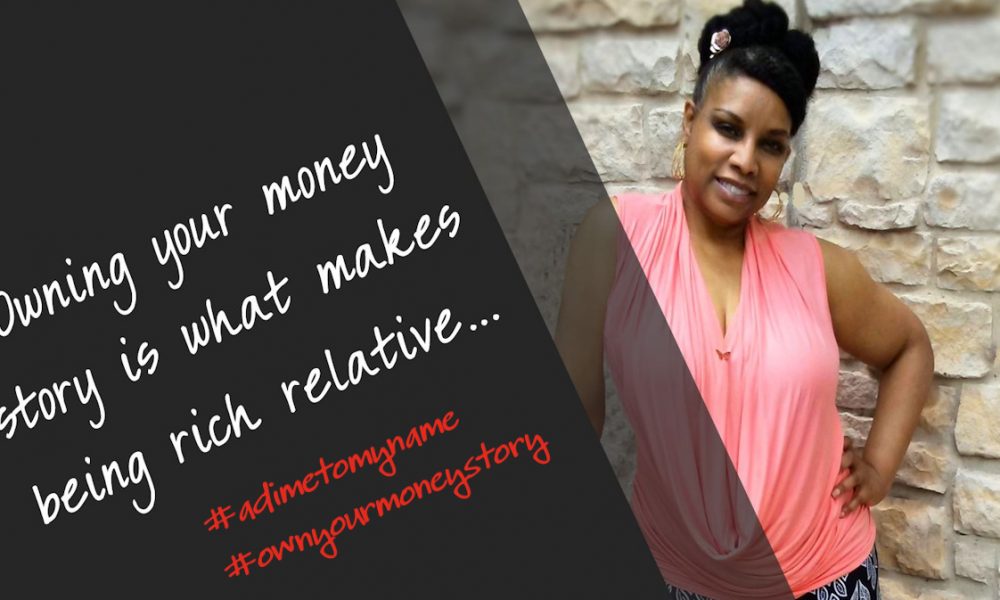 Today we'd like to introduce you to Kim Harris.
Kim, please share your story with us. How did you get to where you are today?
Currently, I'm a successful Financial Capability Expert which is a fancy way of saying I help others to master their money game by giving them tools, information, and education to build wealth. Let's keep in mind that "wealth" is relative and it could mean different things to different people. Generally, my clients are looking for ways to create more financial stability and security in their lives for now and later. I provide them with options to do this effectively. I was awarded the SBA Women in Business Champion of the Year, and am certified as a Cash-flow and Business Development Consultant.
I feel as though I have reached a level of enjoyment for my life. I travel abroad when I feel like it. I don't worry about my financial future, and I truly enjoy helping others and serving the community. I recently volunteered on the Advisory Board for Her Nexx Chapter, Inc., a Dallas-based nonprofit organization. I will be donating time and education through their empowerment series online.
Now that we are past the resume part of the story, let's dig a little into the deeper truth to why I do what I do…
I started on my entrepreneur path in the late '90s as a single mom looking for side gigs that would help me provide my son with a little more than the basics, and do better than what statistics accounted for in single-parent homes. It was tough trying to juggle motherhood, work a full-time job, and figure out what I wanted to do when I grew up. I struggled, a lot! Both financially and emotionally. But, I have a ton a drive and passion and that is what sustained me during the tough times.
I always seemed to land a job in the financial services arena, which I really enjoyed. However, I had no desire to become a CPA, but that didn't stop me from enjoying counting other people's money and learning how to use tax laws to build wealth. I worked for one of the largest accounting firms in the world in International Tax, and it laid the foundation for what I do in my business today. Ironically, working in financial services did not help in my own personal struggle with finances, and eventually, things took a turn for the worse.
In retrospect, I really thought things would get better if I just made more money. And that is what I did…made more money. However, it did not help my situation. When my home went into foreclosure, I knew I was in deep trouble and that is when the bottom broke and I lost everything. My home, cars, and soon everything else. I was broke and broken. This was my rock bottom.
I desperately wanted to understand why, with all the information and knowledge I possessed did this happen to me, and that is when I decided to do some self-assessment and soul searching. I discovered through this period of rebuilding and self-reflection that my money problems were much deeper. There were emotional scars and self-sabotaging behaviors that I subconsciously acted out. It all traced back to a childhood trauma.
I was sexually assaulted at age five, and the perpetrator gave me a dime after he violated me. As a child, I did not understand what had just happened to my tiny, fragile body. The only thing I could relate to was the dime. I believe that in that moment, my self-worth and my dysfunctional relationship with money was defined.
As I grew up, I began to understand the violation that happened to me, and I became ashamed, tormented, and angry. All of these characteristics directly impacted my money game. I was always able to generate plenty of money, but I never had enough of it. I didn't know it at the time, but I was afraid of money. So every opportunity that showed up as lots of money for me, I began to destroy it by overspending and wasting it. Anything to get it out of my hands, and out of my life. This was self-imposed punishment because I blamed myself for what happened to me. Also, it was my fear that money would bring me more harm. In my live workshops, I often share the story of when I lost $10,000 over a two day period investing in the sugar commodities market. Believe me, it was not sweet! I knew nothing of commodities, but I dove in anyway.
Today, my business, KIM XI LEGACY ENTERPRISE LLC represents tens of millions of dollars' worth of dimes. I have a solid, trusting relationship with money. And as a bonus, I have restored my self-esteem and confidence.
In my new book, "A Dime to My Name: Breaking the Silence, Healing the Brokenness, & Living the Dream", I go into more details of this journey from being broke and broken, to living the life of my dreams. Pre-Orders are open July 1, 2018
It took time to forgive the past and reconcile it, so that I could enjoy the present and build a future for myself. Money mastery is the result of this journey. I have learned the practical steps to build wealth, but I also understand that the mindset must be nurtured and cultivated to support the lifestyle that brings me joy and peace of mind. This journey has brought me to be of service in a way that helps others to connect with their money story, no matter what it is, and own it. Once you own your money story, you are free to master your money game.
Overall, has it been relatively smooth? If not, what were some of the struggles along the way?
Some of the early struggles, I experienced in my business before I realized that I needed to reconcile my relationship to money, was understanding what I really wanted my business to look like in terms of the service offerings.
Sure, I could help others secure funding through grants, sponsorships, or private money. But, that was not enough. I would have clients come to me looking for the money, but had no idea about how to position their business to receive the money.
My challenge was to help them to become clear about their position in the market place, and then create a strategy to help them reach their goals.
It has not always been easy. There were a couple of times, I had to remind clients that they hired me to tell them how to achieve their goals…not to tell me how to do my expertise. Sometimes, you have to take a stand with clients, in a respectful way, to let them know you know what you're doing. I've never had a problem with drawing the line in the sand in my own company or when I was working for someone else. I simply do not trade dollars for headaches. There have been times when I turned away large sums of money because my sixth sense would warn me that there was a bumpy road ahead.
Alright – so let's talk business. Tell us about Kim Xi Legacy Enterprise – what should we know?
My specialty is financial capability. Most people are financially literate, but not financially capable. Financial capability is about motivating and supporting consumers to make sound financial decisions around their financial future.
I do this in my business by presenting options for tax savings through instruments such as Max-Funded Whole Life policies where there is a cash-reserve build up; Self-Directed IRA which allows investments in Real Estate, Precious Metals, and other unconventional approved investments; business structures such as C or S Corporation; and, more.
It does not matter how much money a person makes, it matters how much they keep (legally, that is!)
I am known as "The Legacy Creator". I help people create wealth legacies they can enjoy today, and in the future.
I have a unique system called The Silk Stocking Method™, where I utilized a specific method to help uncover debilitating habits concerning money. The most distinctive characteristic of my company versus any other financial service provider is the methods used to self-correct money-mindset, then provide clients with a sure-fire plan to financial security. We have an arsenal of education tools, to help clients be well informed about their wealth building journey.
Any shoutouts? Who else deserves credit in this story – who has played a meaningful role?
Much of my success in my business comes from a strong women in business networks that support my work and help me when I need advice or guidance.
Some for honorable mention are: Branding for Professional Business Women headed up by Joie Gharrity who helps always with guiding me on branding and visibility for my business. Her support has been the pinnacle in my online success.
Her Nexx Chapter headed by Tracy Chapital is a support network of multi-generational women with various skills that provide me with support, advice, and opportunities to expand my client-base.
Of course, there would be no success at all without the love and support of my family. They are my cheerleaders, and are always there to give me moral support when I need it.
Contact Info:
Phone: 682-651-7488
Email: admin@kim-xi-legacyenterprise.com
Image Credit:
Joie Gharrity, Tracy Chapital
Getting in touch: VoyageDallas is built on recommendations from the community; it's how we uncover hidden gems, so if you know someone who deserves recognition please let us know here.