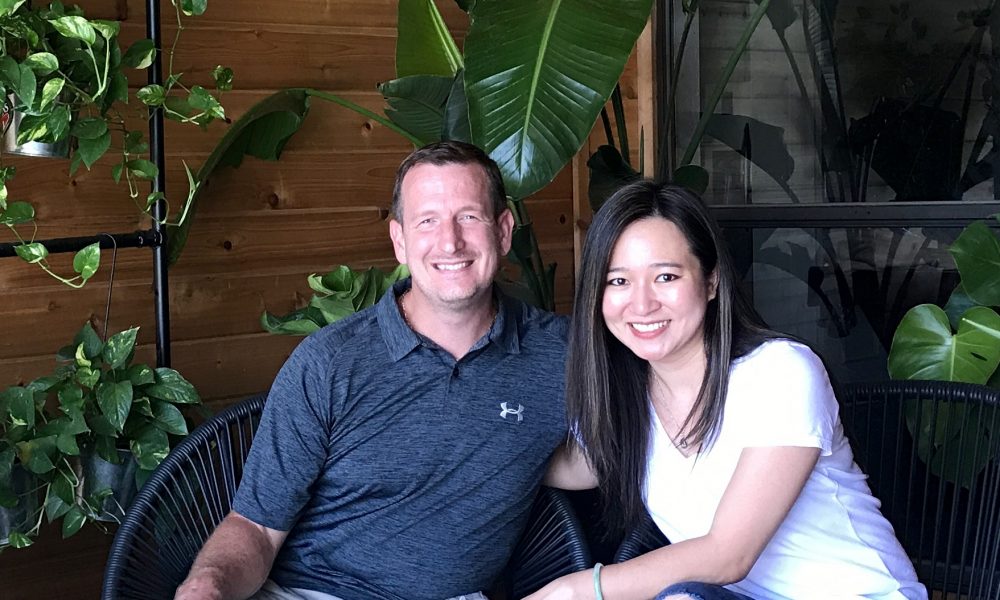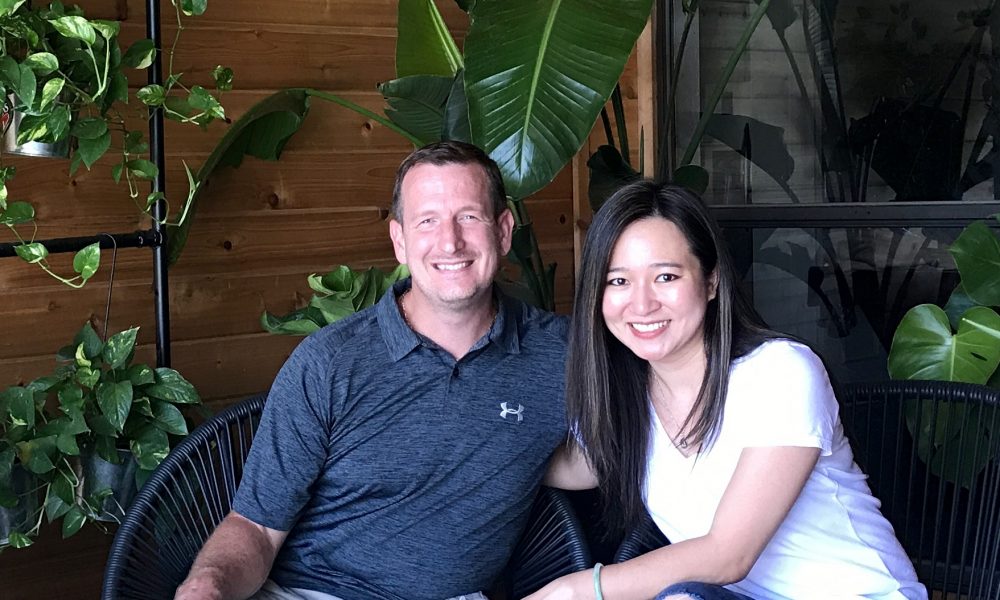 Today we'd like to introduce you to Mi Nguyen and Ales Vlasak.
Mi Nguyen and Ales Vlasak, let's start with your story. We'd love to hear how you got started and how the journey has been so far.
I was born and raised in Saigon, Vietnam and Ales is from the Czech Republic. We met and got married in Delaware, a small town outside of Columbus, Ohio and have since moved across the country several times for work. As immigrants, we are both grateful for the opportunities we have to make contributions and to build our own life in this beautiful country.
Growing up in an entrepreneurial family in a third world country that was not open to the idea of business and free market, I saw how much my parents struggled through failure after failure, but still got up every day trying their best, and made it work. My parents grew up during wartime where they had experienced losing everything and starting all over again, many times, for my father that included losing his mother and becoming one of the main supports for his large family at a very young age. Their perseverance and optimism have always been my biggest inspiration, reminding me that as I live in a free country during a peaceful time, I should be able to do so much more than what they have achieved.
Ales grew up in a beautiful tiny village called Krásný Jez, located outside of Karlovy Vary, a two-hour drive from Prague, the Czech Republic's capital. It is fascinating how we grew up in two different countries on two different continents but we have many similar childhood stories. Ales spent the earlier years of his childhood in Czechoslovakia, under the Soviet influence, which later got split up peacefully into two independent states, the Czech Republic and Slovakia, following the Soviet Union fall in 1991.
We both wanted to venture out to the big world, see what possibilities are out there, and build a life on our own. I competed for several scholarships and ended up in Auckland, New Zealand for my high school years, where I met my college counselor who is from the beautiful state of Ohio. I, later on, got my college scholarship from Ohio Wesleyan University, moved to Ohio, and met Ales there. We also got our sweet miniature pinscher Eggy from Ohio. Since then we have moved across the country, lived in New York, New Jersey, Dallas, Atlanta, and back to Dallas for the second time and that's where we have settled until now. We joked that since Dallas is the only place we have moved back to, it is probably our real home.
We moved so often largely due to my work. In the last few years, I have worked with a few large logistics and retail companies and as better and bigger opportunities came up, we have been picking up and moving for them.
Has it been a smooth road?
It has not been a smooth road for sure but the journey has been fun and rewarding. For both of us, it started with adapting to a life in new countries where the language and cultures are not our own.
For me, the biggest learning cliff (this was definitely not a curve) was my first year in New Zealand. 15 years old, an ocean away from my family, and despite the fact that I had taken English classes prior to this, I failed to understand everything that went on around me. The failure to fluently speak and understand the language of the host country immediately put me in a mental state of hopelessness. Going from an academically gifted student to failing most of my classes because of my inability to understand the language was challenging enough. In addition to that, I grew up in a culture where success goes with following the rules and respecting authority. New Zealand is certainly not that. I felt completely defeated, and rejected, not knowing how to cope in classrooms where my classmates were so proactive in asking questions, voicing and debating ideas, and challenging the teachers.
I was lucky to have my teachers and friends who helped me get through the language obstacle. However, the biggest lesson I learned there in New Zealand, is that getting over any challenges in life starts with myself being fully aware of my failure and weakness, have faith in the journey, have the courage to ask for help, bounce back, and persistently work on improving myself every single day. I saw my parents do this, but going through the process of failing and bouncing back myself during my time in New Zealand was one of the best life lessons.
Lessons I learned and the life skills I earned in New Zealand gave me the courage to, later on, explore and live in two other countries, the U.S. and China. I do believe that failures are indeed given opportunities to make ourselves better. If we don't fail, we won't grow.
Ales went through a similar journey when he first came to the U.S. Not speaking and understanding the language, he worked multiple jobs and picked up English along the way. He also understands Spanish, in addition to Czech, his mother tongue, and German, which he learned growing up in Czech. He is a lot more talented than me with languages. I am a nerd who has to understand the ins and outs of a language when I learn it, meaning I want to learn all the rules properly. Ales picks languages up on the go. Live and learn as they say.
So, as you know, we're impressed with The Kiwi Home – tell our readers more, for example what you're most proud of as a company and what sets you apart from others.
I work in retail and specialize in the field of global sourcing and supply chain management. My passion is to be able to bring beautiful products from people to people across the globe with speed, and I find that passion shared in retail. The large majority of the world population does not have access to products and services they need or want, even very basic ones, let alone beautifully curated products.
Living in a country with advanced and efficient systems enabled by free-market principles, the ability to order something you want online and the package shows up at your doorstep overnight or in a couple days is really a miracle to most people in less developed places around the world. The ability to create your products and bring it to market to millions of customers is also a miracle in that perspective. So don't take it for granted. The part I love most about retail is people. I enjoy working with, coaching and mentoring teams who are passionate about serving the customers.
The Kiwi Home, our home renovation and DIY blog, and the work behind it is mostly Ales' work. Since moving back to Dallas and lived in a few apartments, we realized that renting was as expensive as buying, and in many cases, more expensive. However, the challenges we faced like many other millennials, is that being able to buy a decent place, especially in the Dallas/Fort Worth metroplex is challenging, due to high demand in recent years.
Our first house was a wreck, but at least we were able to buy it. Ales renovated it, room by room, and after a couple of years, we sold it and paid off our student loan, car loans, and became almost debt-free. It took 8 rejected contracts until we were able to buy our second house. You know that feeling when you finally get a key to your new home? For us, that was just the first step. The house was a mess when we moved it. Ales has been ripping it apart, again, one room at a time, and renovate them, from the floor to the wall, to the ceiling. We have watched hundreds of Youtube videos on DIY home renovation, and spent countless hours learning from associates at the Home Depot and Lowe's. It has been an exhausting but rewarding journey flipping two houses so far.
On decorating, we love bringing the zen vibe to every room. Life is so hectic and busy. We think it is important that our home is a calm space that helps recreate and renew energy. You will see on our blog that we use a lot of natural elements in our home, from DIY wood furniture to a lot of live plants indoor.
We started our blog www.thekiwihome.com to share our home renovation and DIY journey and have received a lot of support. We have now started to help others with their renovation projects, starting with our neighbors and connections through friends and realtors we know. Our projects are also shared on Instagram @thekiwihome. Follow along as we share our journey.
Let's touch on your thoughts about our city – what do you like the most and least?
We love how diverse and vibrant Dallas is. With a major international airport located in the metroplex, it is very convenient for our travel needs. We love food and are happy with the diverse range of cuisines the city has to offer. We also love the abundant opportunities Dallas presents.
We do feel that public transportation is lacking here. You need a car for almost everywhere you need to go. You can certainly Uber but we do miss the convenience of just hopping on the subway to go from place to place like what we experienced living in New York and New Jersey.
Contact Info:
Image Credit:
Mi Nguyen & Ales Vlasak
Suggest a story: VoyageDallas is built on recommendations from the community; it's how we uncover hidden gems, so if you or someone you know deserves recognition please let us know here.