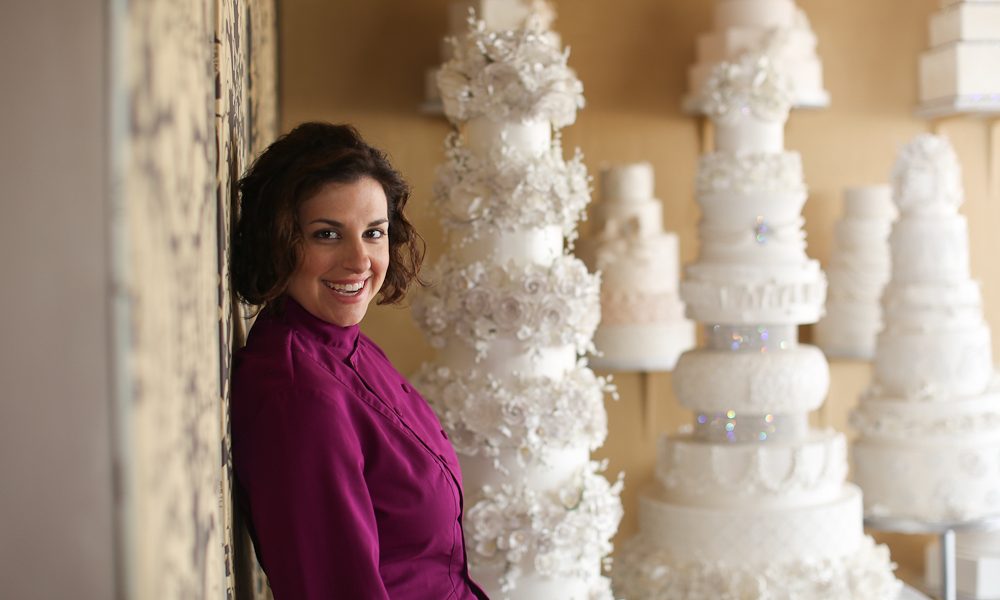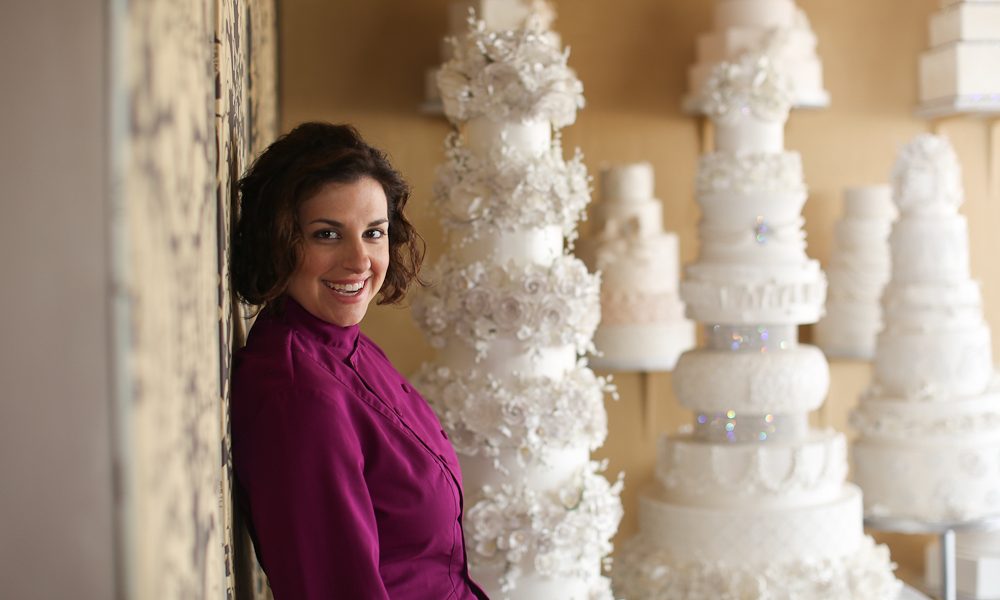 Today we'd like to introduce you to Lauren Kitchens.
So, before we jump into specific questions about the business, why don't you give us some details about you and your story.
Growing up in the decadent 80's left me with very little inspiration. I didn't want a red Ferrari, my purple jelly shoes gave me blisters, and it seemed that the only professional women out there were either stern business women with shoulder pads up to their ears, or over-sexualized pop stars constantly selling themselves short.
The doctor-lawyer-corporate career path was the only acceptable option for my generation to aspire to. We were shown the polished-perfect life provided by the over-achieving Baby Boomers. To deviate from that box was unacceptable.
Since I couldn't find many accomplished women to identify with or admire in pop-culture, my only hero was Rocky Balboa (Yo Adrian!). From the early to late 80's I was shown the frustrating plight of Jane, Lilly and Dolly in the movie 9 to 5 to the oppressive, so-called "victory" for Melanie Griffith in Working Girl. Women seemed to have a tough road and a very long way to go just to get to the middle of success in Corporate America. We were defeated before we began.
Like many Gen-Xers, I decided to ignore the tiny box designed for me and instead follow my instinct to find my career path. However, the thing that had been pulling my heartstrings all my life was something I initially ignored.
It was the mid-90's and Ursuline Academy properly prepped me for college. Quentin Tarantino just released Pulp Fiction which gave birth to a new and exciting era of American Cinema. Clearly, I have a love of movies so naturally I studied film at SMU, as did a third of the kids my age. Film schools were popping up all over the country. I jumped in. Well, I tried to. I was never really into it as much as I wanted to be. But what was I into?
Remember the world before Food Network and the internet? The only place to find cooking shows was on PBS, and on Sundays they would give us cooking shows all day. I loved them. Especially at the end of each show when the pastry chef would whip out his giant pastry bag filled with white meringue. He would begin squeezing the bag onto the parchment creating the most gorgeous shapes I'd ever seen. I can only compare the sensation I felt in my stomach to what most women and gay men feel when they see Ryan Gosling…Two dozen Ryan Gosling meringues on a cookie sheet ready for the oven. I was hooked!
I had been playing around with cake decorating since my Senior year in high school. All throughout college I was making cakes non-stop. I sold my first cake in my last year of college to a fellow film student named Tammy. Tammy's mother needed a birthday cake. For a whopping $60 price tag, I created the cutest little lavender cake. They loved it. I thought to myself, "What? I can sell these cakes?!"
At that time cakes weren't cool or in demand. The flack I got from friends and grown-ups was to be expected. "You're gonna throw away your degree to make cakes at Kroger? That's some plan, Lauren!" Firstly, there's nothing wrong with working at Kroger, and secondly, wedding cakes were my plan, and thirdly, a college degree was not wasted on me. The gall of some people…
I grabbed my fancy SMU diploma, went straight home to the M-Streets, paid my parents $200 a month to use their kitchen as my bakery, and soon Fancy Cakes by Lauren was born. Three years later I had a nice client base, several wedding cakes under my belt, and a hunger to keep going. I applied for a small business loan at Bank One of $33,000 that my parents agreed to co-sign. I found a small retail space on 75 at Royal Lane next to Cindy's Deli in North Dallas and I dove in head first.
The advantage of not being married or having kids at the time gave me the chance to sink all my energy into my little start-up. I can't image starting a food service business while having small kids, or with just $33,000 for that matter. Timing was key. But the road was still hard. And my persistence won in the end.
But this isn't over, not by a long shot.
We're always bombarded by how great it is to pursue your passion, etc – but we've spoken with enough people to know that it's not always easy. Overall, would you say things have been easy for you?
Entrepreneurs don't have the luxury of smooth roads. We tend to bump into things as we attempt to create our weird little worlds.
I opened my commercial cake studio when I was 27. I didn't realize my clients would suffer uncertainty about me because of my youth. This obstacle cost me some business in the beginning. One bride asked me, "Will you still be in business when my wedding comes around?" Mothers of my brides would stare at me with an eyebrow raised and ask me how old I was. When I was 27, I told them 30. At 30, I told them 35. Now I'm 42 and people finally stopped asking.
I started my business 6 months after 911 and the economy was tanking. If my sales were low at first, I wouldn't have known because I had nothing to compare it with. As the economy got better it took another huge dip in 2007…And this time for real. The Dallas Wedding Industry took a hit and for the first time ever I experienced a 23% dip in sales. Panic set in. How bad was this gonna get?
In 2008, I got an interesting call from a producer at Food Network who offered me a chance to compete on the popular series, Food Network Challenge. Finally, something to boost my weak sales at Fancy Cakes! Sadly, this turned out not to be the case.
I competed for one year on the show. I did my best work that resulted in many wins. However, I equate participating on that show to a painful experience… Like passing a kidney stone. You don't get paid to compete and you lose business to take time out to travel and prepare. Even when you win, after a few loses, you break even, financially. And, the stress and strain of each competition drains the last shred of energy you have. It's not as glamorous as you might think.
But Dallas brides weren't looking for their wedding cakes on the Food Network. It did nothing to increase sales. All that effort felt futile. To add insult to injury, promoting myself as a "Food Network Champion" caused most clients to assume I was too expensive to hire. So, I buried my Food Network experience for a long time. My clients want a personal connection with me, especially the Millennial brides. If they get a sense that I'm not approachable, they move on.
This was not the result I was expecting. However, my success on TV gave my business another basket to put my eggs in. Cake enthusiasts from around the world became aware of my work and I was getting offers to teach and speak all over North America and beyond. My international teaching career was born. Since then I have developed several lines of cake tools, I have a catalogue of on-line courses and DVD classes, and the bakery is stronger than ever.
Looking back, I realize that the difficult experience helped me hone my talent and skill. My work became untouchable and in high demand. These were results that I couldn't have predicted. The bumps in the road are exactly what I needed to grow and reach further than I thought possible.
We'd love to hear more about your business.
Fancy Cakes By Lauren is a small cake studio with a staff of cake artists and myself. Every client matters since every cake we make is customized for each event.
We craft the centerpiece for the reception, the show-stopper for the party, and the conversation piece for the guests. From weddings to mitzvahs, large events and small birthday celebrations… It's all about the "wow factor" and even more about the personal touch we give to our clients. Because the experience of ordering the cake should be just as spectacular as the cake itself.
Has luck played a meaningful role in your life and business?
I don't believe in luck. I believe in drive and ambition first. Common sense second. Then talent third. Talent doesn't get anyone very far. It's only a small part of success. These attributes combined with good timing brings success. To know when good timing occurs plays into your common sense and knowing when to grab a good opportunity when it comes. Semi-talented people can endure great success in life and business. It's not about talent. It's about the grab.
How, when, what, and where you grab the opportunity is the question. It's an instinct that entrepreneurs are plagued with. Sometimes you grab the wrong thing. But other times you grab just what you need. The key is to have no fear. Just jump in and keep your eyes open. You never know what life will hand you.
It could be greatness!
Contact Info:
Website: www.FancyCakesByLauren.com
Phone: 214-828-9030
Email: lauren@fancycakesbylauren.com
Instagram: fancycakesbylauren
Facebook: Lauren Kitchens

Image Credit:
Joseph Mark Photograpy
John Cain Photography
Thisbe Grace Photography
Getting in touch: VoyageDallas is built on recommendations from the community; it's how we uncover hidden gems, so if you know someone who deserves recognition please let us know here.