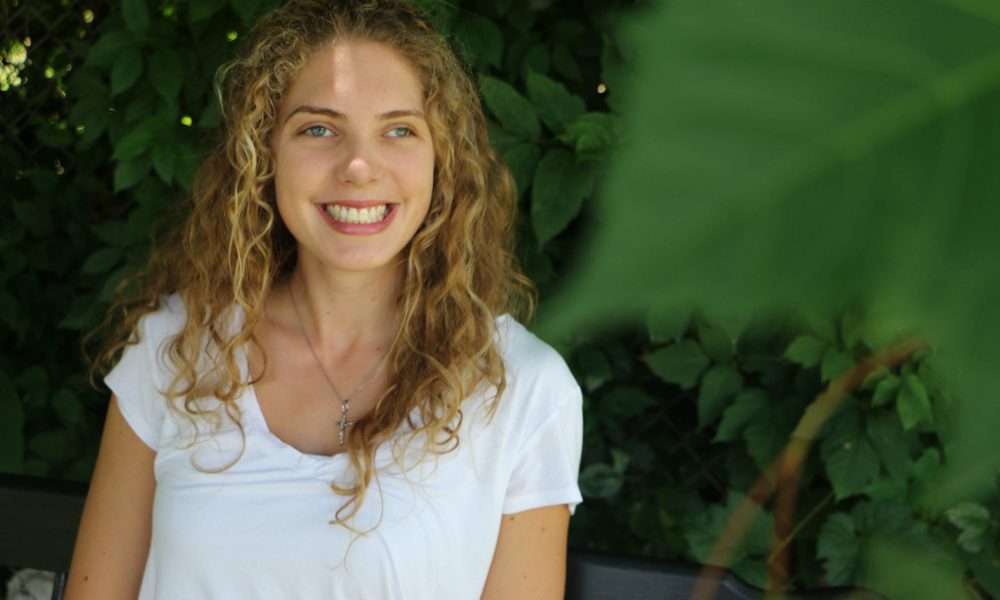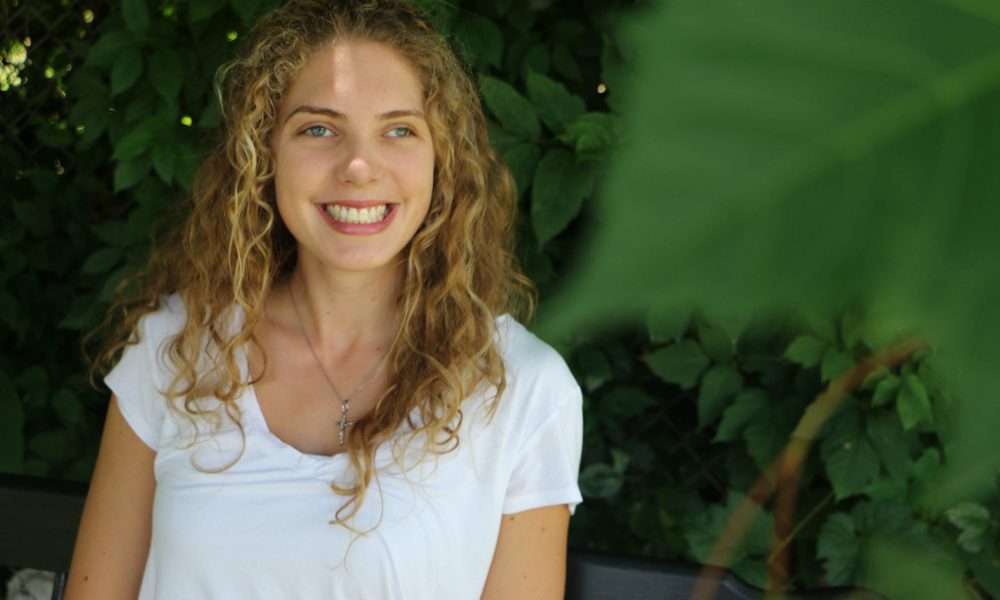 Today we'd like to introduce you to Leia Hunt.
Leia was diagnosed with Retinoblastoma, a form of eye cancer when she was two years old. Retinoblastoma represents approximately 2% of cancer diagnoses in children and impacts between 200 to 300 children annually. Leia's battle with childhood cancer resulted in her undergoing 31 surgical procedures, multiple rounds of chemotherapy and, ultimately, the insertion of a radioactive plaque in her left eye. The radiation ultimately defeated her cancer but left her blind in the left eye. These circumstances defined Leia's life.
Leia has turned the devastation of her childhood cancer into a testimony of hope and faith. Leia is passionate about sharing her story and has embraced the opportunity to speak at various events, including childhood cancer fundraising events, youth rallies, sporting events at the University of Pittsburgh, and more. Leia's unique perspective on surviving and thriving is a story that she is willing to share with anyone.
Today, at 20 years old, after serving two years as a missionary with Hard As Nails Ministries, she is working to make her dreams for Leia's Kids come true by bringing goodness into a world full of suffering. Leia grew up doing garage sales, lemonade stands, and school fundraisers in support of childhood cancer research. She knew she wanted to do more, though. Leia wanted to meet these families and give more of herself to them. So on her eighteenth birthday, her dad, Travis, and Leia officially began the Nonprofit of Leia's Kids.
Overall, has it been relatively smooth? If not, what were some of the struggles along the way?
Throughout the process of creating Leia's Kids, the whole experience has had its ups and downs. I started when I was in highschool and I was juggling my academic and athletic careers on top of learning the ins and outs of a nonprofit business. I have run into obstacles with my age but also my age has been the one thing that draws people into supporting Leia's Kids.
My family was transferred to Texas, so although Texas has more opportunities, I had to restart completely. Another obstacle would be the steady flow of donations. Leia's Kids is a nonprofit, so we survive off of people's generous donation. With being in a new area and not knowing many people, it is harder to bring in those larger donation. All the while, we still get many requests for assistance to children and their families that struggle with the day to day miscellaneous costs while the child is surviving the cancer.
With starting news, Leia's Kids has had to turned down the families' request for help while we try to rebuild our name and donations. An example of what Leia's Kids does is, we give out donations to the family of a child fighting cancer. The money is for them to use as needed. Some of these costs are a parking garage, lunch for the parents at the hospital. Insurance may pay for the hospital bills, but it does not cover the gas, food, missed work. This is where Leia's Kids steps in. We give them the cash to live on and have one less thing to think about.
We'd love to hear more about your organization.
We are non-profit charity, founded in 2017, whose mission is to provide hope and support to children and their families battling childhood cancer.
Many of us know local children and families have that been affected by childhood cancer. Doctors and nurses work hard to cure patient's cancers, but families need more than medical help to get them through this difficult time. This is the point at which the Leia's Kids Foundation intervenes. The foundation provides direct financial assistance to children and their families who are facing the sometimes overwhelming childhood cancer pathway. Additionally, Leia Therese Hunt, the Leia's Kids Founder, robustly advocates for childhood cancer awareness through personally delivering her faith-filled inspirational message, not only to those battling cancer but to community groups, religious groups, corporations and educational institutions.
The donation ceremony is known as a "Crown A Kid" event. This is a planned party ran by Leia's Kids for the child and family. At this party, the family with receive their donation check on behalf of Leia's Kids and all of our community donors. This is a time for Leia's Kids to meet the family and for Leia to give a message of hope. Each donation goes to a local family in need. This allows our community donors the opportunity to help their neighbors and stay connected.
Any shoutouts? Who else deserves credit in this story – who has played a meaningful role?
First, my biggest cheerleaders would be my parents and siblings. My dad self taught himself the ins and outs of a nonprofit to help me. My siblings have been on my side through all my appointments as a little girl and they always join in on the 'Crown a Kid' events.
I also met a very kind gentleman while on vacation. His name is Louis Nazzaro. We talked once in person and he wrote to me the biggest check I've received to this day. He lost his left eye from war and was recently diagnosed with an inoperable brain tumor. He told me he wanted to give back because he knew his time on earth was running out. We connected and that was the last time I saw him. Throughout the next year, I would email him updates on Leia's Kids and send him cards. However, I believe he has passed away and is in heaven now. Mr. Nazzaro was the first stranger to believe in my mission for Leia's Kids and I owe him for helping me get Leia's Kids off the ground.
Another man I owe a huge thank you to is one of my mentors, Justin Fatica. I was able to serve as a missionary for his nonprofit, 'Hard as Nails Ministries' for two years.  He let me learn by observing him, being hands-on his non-profit and meet people to connect with all over the U.S. Justin took me under his wing and taught me more than just the business world. He taught me to always be a person of your word, to love no matter what, to put your faith and trust in God before anything else, and he taught me how to love those suffering souls on earth. Justin Fatica gave me a group of young faith-driven missionaries that are now my closest friends, he opened his home for me and he shared his hardships of running a business so I could learn how to fight through rejection. I also have to thank a few close friends that became my first monthly donors. It blows my mind that most of my donors are college students. One friend, Sophia, helps make all my graphic designs elements and other friends rally behind the mission of Leia's Kids.
Contact Info:
Suggest a story: VoyageDallas is built on recommendations from the community; it's how we uncover hidden gems, so if you or someone you know deserves recognition please let us know here.