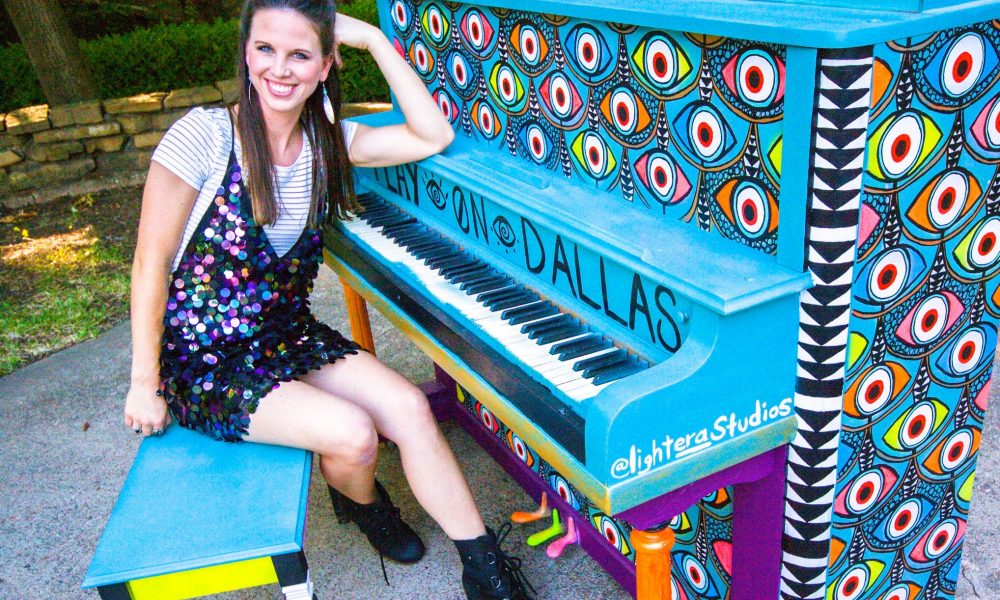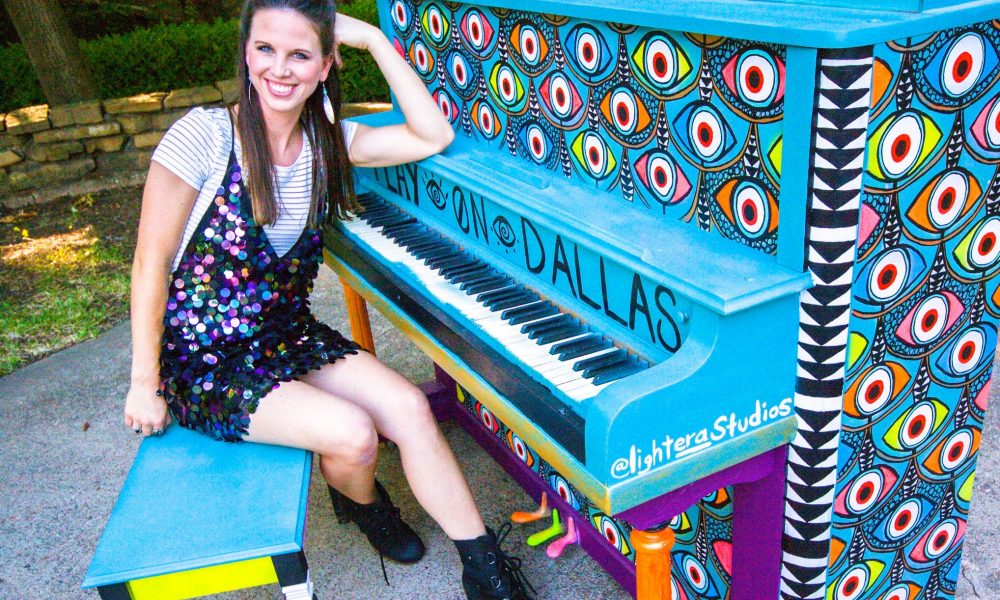 Today we'd like to introduce you to Leigha Lugo.
Leigha, let's start with your story. We'd love to hear how you got started and how the journey has been so far.
As a young child I always had the innate sense that everything I would ever need to know, I knew and simply needed to uncover. During my childhood, my mother, a passionate high school art teacher, introduced me to the world of creative living. From sketching self-portraits to molding clay sculptures of women cradling their young, to building paper-mâché landscapes with wheat paste and balloons, I was always intrigued by the process, however, never quite satisfied with the outcome. Driven by my curiosities I continued learning and welcomed inspiration with a smile full of metal. By the time I was enrolled in Studio Art classes at the University of South Carolina, I faded quickly out of marketing classes and soon spent all my time in the McMaster Art building. Drawing, printmaking, wood shop, ceramics, photography, painting, I simply could not help taking every class that would expand my palate of tangible mediums. Stretching my curiosities and pushing my abilities with a "go big or go home attitude" has always been vital to my creative lifestyle, especially combined with my experience living in various cities around the US and eventually moving to Asia. My first city was the Big "juicy" Apple itself, New York City where I was to complete a PR internship…working for Trump airlines and hotels. Needless to say, I did not get the internship and instead worked under my aunt and spent the rest of my days exploring each inch of NYC. Completely fascinated by the diversity of people, the culture hidden within art-soaked neighborhoods, I spent time gallivanting through Space Invader exhibitions, simply awe-inspired by the reality that creative living could be a professional lifestyle. I knew something special was in store for me, as long as I was determined. When leaving USC I created my website, Light Era Studios, which became the driving force behind finding and honing in on my voice. This website, a reflection of myself, has evolved over the years, no doubt, but the one consistency has been to give my creativity purpose, shine a light on others, and give back when you are able.
Before moving to Dallas, I lived in Singapore for two years. With no job right away, I had to put myself out there as I had many times in previous cities. While volunteering at "100 Women Doing Good", an event where 100 women choose one of 4 charities to donate $100, I met a man name Sham Latiff. Sham would later change my world and perception for the better. He is the director of fundraising for the Rainbow Center, a school for special needs. I tell him I am an artist and volunteer and while I have no money, I do have time and I ask, "May I help teach students to paint?" Little did I realize this school was already very involved in the arts. Sham selected me to be one of 50 artists to paint chairs for the 2016 CHAIRity exhibition. Together with my favorite student, Daniel Isaac, we painted a chair together and two additional chairs separately. All the time spent making these chairs were my extra hours outside of my full-time job. I painted before work, after work, and on my off days. Those three chairs were sold for a combined total of $36,000 and went towards the new wing of their school, which coincidentally was completed this July 2018. The Prime Minister of Singapore came to the exhibition at the ION Orchard Gallery and was so kind; he recognized one of my chairs on his personal social media platforms. Still to this day I am in disbelief. Before the chairs occurred, I helped Sham by painting one of 50 pianos to represent the Rainbow Center in the "Play Me, I'm Yours" international music and art project. After working outside in the 90-degree heat for two months painting a piano and working with the kindest and smartest special needs students I've had the pleasure of learning from, we were proud to see our piano standing brightly at the showcase. It is easy to say, the strongest lesson I learned from the Singapore piano project was that community is strong and in a country where business overrules the arts, it was incredible to see community members playing these pianos with one another. The young and the elderly connecting, the privileged teaching the less fortunate, and the sheer amount of collaboration between diverse cultures was surreal and awakening. Throughout these ventures, I've been uncovering the innate knowledge, the talents within me, and bringing all of it forth for others to enjoy. I now understand that the outcome of my creativity bares purpose and thus satisfaction is gained.
All of the efforts working on the Singapore community art projects, past jobs, diverse friendships and volunteering for Creative Mornings has prepared me to lead a community project of my own, Play On, Dallas! And with the full support and financial aid from the Office of Cultural Affairs and three incredible venues (the Dallas Farmers Market, Pegasus Plaza and Love Field Airport), our decorated pianos will stand bold and beautiful for all the Dallas community members to learn, teach, and collaborate together. We envision these pianos as vehicles for cultural exchange and free, public education in the community – decorated in celebration of Dallas culture, art and music. Each of the pianos is inspired by the ensembles worn by musicians while recording live sessions at KXT, a non-profit Dallas radio station. Each piano will be sold in efforts to raise money for KXT 91.7 and Fashion for Good, who enables the daring invention and widespread adoption of positive environmental fashion practice.
Overall, has it been relatively smooth? If not, what were some of the struggles along the way?
No road is entirely smooth, but if it were only slightly bumpy, I would say you might not be journeying on the path less traveled. Though, regardless of the path, I am a firm believer that everything works out perfectly as long as you keep a positive mindset. While painting pianos in 110-degree Dallas garage in the dead of June, it's important for me to envision how happy people will be when they play it, and then the garage begins to feel more like 90-degrees. One of my greatest challenges for the "Play On, Dallas!" project has been locating venues that share a similar passion and believe in my vision. Somehow though, it always feels like whatever I am doing in the present moment is preparing me for important moments in the future. This drives me to keep on. I would be lying if I said I taught myself how to coordinate a project of this size by myself when it is clear that every job, lesson or observation that came before "Play On, Dallas!" certainly played a role in helping me navigate the what and the how. Persistence comes easy to me, maybe it's naivety, for example, I spent equally as many hours painting the pianos as I spent on the phone and computer applying for insurance and being rejected by 10 different companies before State Farm kindly wrote me a custom policy. On the note of rejection, while rejection has never been fun, I do enjoy the genuine reaction of others when hoisting my creative works up onto display. Finally, if you're ever feeling deflated or insecure about your work, remember what my husband always tells me, "Someone is going to hate this, but who cares because someone is going to love it!"
Please tell us about Light Era Studios.
Light Era Studios represents the artwork created by myself and community projects executed in collaboration with other artists. Previously mentioned, Light Era Studios is the original name of my website built during college, and I believe holding strong with that name has allowed me to hone in and give purpose to the artwork it represents. Driven by curiosity, I chose a name that would lend purpose to the artwork, mediums, and process and serve the work under an array of specific artist titles from visual, to a designer to builder and more. Light Era Studios specializes in paintings, such as the series of 7 large 30"x30" waves, there are a series of hand-painted chairs and an art table under the furn-ART-ture section where I have carved, upholstered and even built metal bases. Light Era Studios has a philanthropic drive to unite communities. As an artist and a company, I am most proud of collaborating with other artists and shining a light on community projects, where we give others the opportunity to engage with art, music and share our culture. Committing to our city, town, and community is what set us apart. Light Era Studios believes if you truly want change and positive progress, it is important to tune in, reach out and use your talents for the good of everyone.
If you had to go back in time and start over, would you have done anything differently?
"If you don't have time to do something right the first time, how are you going to have time to do it a second time?" – My Father
There is no time to go back only time to take the knowledge gained and apply it when progressing forward. It's important to allow yourself abundant time when creating, but also know when to move on. For a project as big as Play On, Dallas! I knew I was going to complete this project and would have loved more time to perfect the pianos and a bigger splash with the launch party in efforts to raise the most money for KXT and Fashion For Good. Next time I will start the project earlier, regardless of the city's approval and support, trusting I would have uncovered a way to make it possible. When you're giving yourself for the sake of others, there is always a way.
Pricing:
"All Eyes On You" piano – $6,000
"Bananas On the Roof" piano – $6,000
"The Get Down" piano – $6,000
Contact Info:
Address: East Dallas
Website: www.lighterastudios.com
Phone: 404-867-3192
Email: leigha@lighterastudios.com
Instagram: lighterastudios
Facebook: Light Era Studios

Image Credit:
Photographer: Kelsey Shoemaker
Graphic Design: Liz Volpi (Play On, Dallas! logo)
Graphic Design: Megan Smith (social media graphic)
Getting in touch: VoyageDallas is built on recommendations from the community; it's how we uncover hidden gems, so if you know someone who deserves recognition please let us know here.