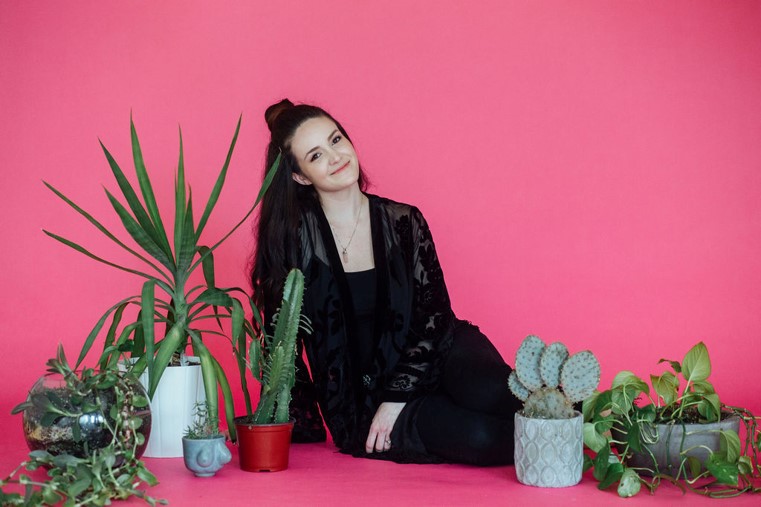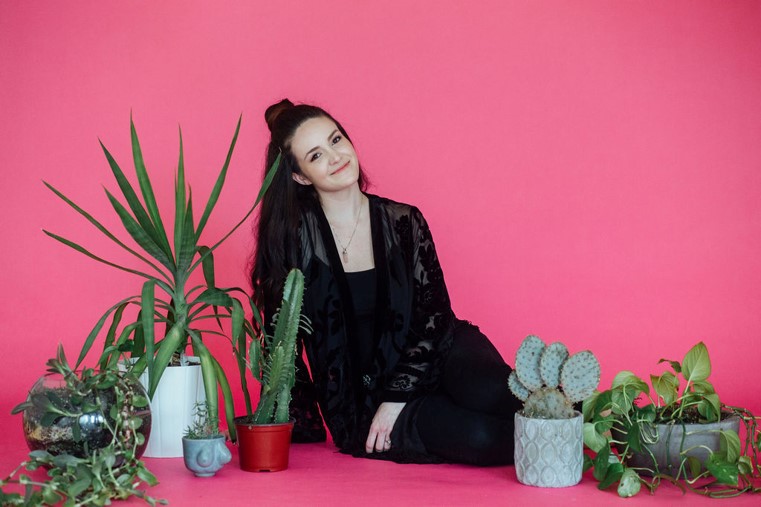 Today we'd like to introduce you to Leigha McCathren.
So, before we jump into specific questions about the business, why don't you give us some details about you and your story.
It feels as if there's no solid "starting point" to my story. I feel as if I've been in a state of "becoming" and evolving from the time I could remember. As cliche as it sounds, my mom always told me I was an old soul. I never really fully understood what that meant until I got a little older. I realized that the thoughts and ideas that filled my brain were very hard to verbalize – my mind and imagination has always been very active and vivid. Growing up with a dance background, I always knew that movement was medicine. Even at a young age, I quickly learned that my body was a vehicle – the most sacred vehicle of expression. I found that movement was just as useful (if not more useful) than words. I believe that little nugget of self-actualization and realization is where this story begins.
I started dancing right before I turned three and joined the competitive dance company when I was six. Dance was the most important thing in my life. It was an integral part of who I was… Dare I say, I didn't know who I was without it. While I don't like to generalize all dance studios or organizations, my particular space started to become toxic. I had big dreams of becoming a ballerina in New York City and traveling the world for dance, but then puberty hit. All of a sudden, I had curves… more than the rest of my group. While most young teens would be ecstatic to fill up there first "grown-up bra," it was my own personal hell. My "ballerina body" was gone and so were my dreams of being a ballerina in NYC. I went from being in the front of all the ensembles to the very back. I began to look at my body as the enemy. "Thanks to my body," my dreams were over. "Thanks to my body," I no longer had the admiration and attention from my teachers that I was used to. "Thanks to my body," the only entity that had been stable in my life was ripped out from underneath me. I left my competitive dance company at age 15 and had no idea who I was. I blamed my body for everything that was happening to me and spent the next six years of my life battling my eating disorder. It wasn't until my freshman year of college when a friend invited me to a yoga class one evening at my university's gym. Little did I know, that class would change the direction of my entire life.
Slowly but surely, yoga taught me that movement could be a form of medicine for me if, and only if, I embraced my body as a teammate instead of an enemy. I had spent years of my life looking at my body as some faulty machine instead of a divine temple of healing. It broke my heart to realize how absolutely cruel I had been to myself.
I remember sitting in a group meditation at my first home studio in Denton, TX holding the hand of the woman next to me while she wept. I didn't know why she was crying, but I knew I hurt with her. I wasn't sure why I felt her hurt, but I couldn't ignore how real it felt. The act of holding space for a human that is processing emotions felt… right. I looked around the room and realized – we're all so broken. We're beautiful, innocent creatures who have taken multiple beatings from our upbringings, our environments, our societal conditionings, traumas, insecurities, etc. However, when you can look past the external, broken shell of a human, you find an unshaken, relentless power within. A power that can only be describes as… magic. Pure magic.
It was at that moment that I realized I had discovered my life's true passion and calling – to help people learn how to love themselves and see the everyday magic in their lives. All of a sudden I had a deep, almost urgent, desire to help everyone around me heal. I'm not talking about the romanticized, "self-care" BS that big corporations are trying to sell to people. No. I want to walk side by side with people through the WHOLE healing process – the good, the bad, the truly horrific and the ugly. After all, the whole process of self-inquiry is what makes us humans, isn't it? THAT realization in itself is a reward.
Let me be clear, I do not consider myself a healer. Why would I claim to possess some sort of power that every single living, breathing thing is already equipped with at birth? Nope, not a healer. I'm simply a mirror – that's it. I crave the opportunity to show every human how truly incredible they are. Truthfully and selfishly, I think I'm just addicted to the glow that radiates from people who wholeheartedly love every inch of themselves.
Fast forward to now, I spend my days managing & teaching at Super Yoga Palace – a groovy, quirky little studio on the East Side of Dallas by White Rock Lake. You can find our little bungalow upstairs from one of Dallas' favorite record stores, Good Records. My style of teaching is intuitive, gentle and meditative – accessible for all. You can find me taking classes at 'The Palace' in the early morning. I absolutely love rising with the sun while practicing ashtanga with some of my favorite free spirits. You can also catch me a few miles down the road at The Refuge Meditation in the Fair Park neighborhood. I host stretch + meditation classes & astrology workshops in it's warm, inviting, crystal-filled space. As I write this, I'm prepping to marry my soulmate in just over a couple of weeks and we live near the Downtown Dallas area with our dog, Hamilton (not like the musical).
Overall, has it been relatively smooth? If not, what were some of the struggles along the way?
As a heterosexual, white, middle class, female I recognize that my struggles are so very minimal compared to others. I grew up in a loving home with two supportive parents. I had access to above average education and good healthcare. In the grand scheme of things, we didn't struggle. My true struggles were mostly internal.
I remember feeling an overwhelming sense of restlessness as a child. I felt frustrated with anything that felt slightly mundane. At a young age, my mind, almost exclusively, focused on the brain-scrambling nature of the universe, human existence, life, and death. The older I got, the more restless I felt. The delicacy of life scared the crap out of me. I was so scared of wasting time. "Small talk" caused my head to ache. I didn't want to wear a mask, I wanted to bare my soul. Most people, however, were very off-put by that kind of intensity. I remember always feeling so exhausted at the end of every day after I spent all of my energy "filtering" myself, my emotions and the conversations I was dying to have. I was terrified of scaring people away as I had done before. As I continued to age and suppress who I felt I was becoming, my mental health tanked. I battled a combination of bulimia, body dysmorphia, chronic depression, and anxiety. In the thick of that battle, I almost lost my life when I was stuck by a truck while walking to class in 2013. I was admitted to the ICU with eight fractures in my skull and a traumatic brain injury. Miraculously, my physical body started to heal at a rapid pace, but my mind was only getting worse. The trauma doctor diagnosed me with PTSD (Post Traumatic Stress Disorder) the day I was being discharged from the ICU. It was a very long, very dark road ahead of me.
The severity of my mental health disorders moved in extremely unpredictable waves. Some weeks were fine, others were sleepless from the PTSD-related nightmares. During this time, I saw how extremely supportive the yoga community was. Space was always held for me without any questions asked – even from people who I knew had experienced FAR worse. I was reminded of the ever-present grace and ease that exists within all of us. It's the grace that allows us to step outside of ourselves. It's the ease that allows us to simply be still and LISTEN. Holding space is a delicate dance, a true art.
Fortunately, my incredible support system held enough space for me to heal at my own pace and time. The entire experience reminded me that pain and heaviness are inevitable. While I knew my inherent privilege in society makes my struggle and trauma so very minimal compared to some, the shifted perspective of pain was absolutely necessary to even begin to barely scratch the surface of what the rest of the world is feeling on a regular basis. This fed my "urgency" to hold space for everyone around me, stranger or friend, the way space had been so lovingly held for me. I wasn't looking to be anyone's savior, I just wanted to listen while the other person spoke to the savior that already lived within themselves.
My struggles were simply presented to me as an opportunity to challenge my current way of thinking. For that, I am forever grateful.
Alright – so let's talk business. Tell us about Super Yoga Palace – what should we know?
Oh man, where to even begin?! I found Super Yoga Palace after I had been teaching a combination of pilates and yoga in Dallas for a couple of years. I was drawn to its playful, indie, music-loving, "a little rough around the edges" vibe. I thought to myself, "if I ever owned a studio, THIS is what it would be like!" Every time I dropped into the class, the community welcomed me like a dear old friend. It was a warmth and energy that I had never experienced at any other studio I had ever gone to or taught at before. When I started there as a student, I had no idea it would shortly become a huge part of my life.
In March of 2018, I cut the corporate chord, if you will – you know, the millennial way! I was doing some deep self-inquiry work at the time and realized I had to quit my 8-5 job if I ever wanted to truly live the life I dreamed of. Without a plan or substantial savings account, I sought the help of studio owner, Jessica Jordan. She saw the potential in me that I had yet to see in myself and brought me onto the Super Yoga Palace team almost immediately. Long story short, I went from a student to a teacher, to a freelance marketing consultant, to General Manager. It all happened very organically as if it was meant to be. You can find me teaching gentle, all-levels Thursday morning at 6 am, Thursday at noon, and Saturday at 1030a.
Our little East Dallas Palace is nestled right above Dallas' indie landmark, Good Records. You always walk into the smell of incense burning, and the beautiful sight of the sun's glow on the trees smiling in on our East-facing windows. It feels as if you've just walked into the residence of a best friend. It's a safe space, a home base. We think of our space as a wellness haven for all people of all walks of life. We host a wide range of classes that range from more powerful and sweaty, to more chill and relaxing. We host a number of monthly community events that are created to enrich your life on a physical, mental and spiritual level such as moon gatherings, holistic lifestyle education workshops, sound baths and more. Aside from classes and workshops, we other offer wellness services such as massage and reiki (energy healing). We also house the uplifting women + therapists of White Rock Counseling in our two back offices. Think of us as a one-stop shop to get your mind, body, and spirit right.
Any shoutouts? Who else deserves credit in this story – who has played a meaningful role?
Truthfully, every single person who has ever made some sort of lasting impact on my life, good or bad, deserves credit. Without them, I wouldn't be anywhere near where I am today.
Specifically…
My parents and I may have had our differences, but I credit them with my fire and resiliency. They taught me that hard work sets me apart from the masses. They showed me I had the power fight for the life I wanted to live and never had to accept anything less. They taught me I was truly capable of anything I imagined.
My fiance (my husband as of April 27th, 2019!) is my rock. Throughout our ten years together, he has loved and supported me endlessly. He encourages me to explore the sides of myself that I spent so much of my younger years "filtering." Whenever I tell him all of my wild and crazy ideas and visions, he's one of the only people who doesn't flinch at any of them. Instead, he mirrors the fire in my eyes and always eggs me on to "just go for it." He loved me when I hated myself. He never makes me feel smaller to make himself feel bigger. He listens, without judgment. Most importantly, he always reminds me to never take life too seriously.
My friends are my biggest cheerleaders. Running a small business is not for the faint of heart… but dealing with my unpredictable mental breakdowns and worries isn't either. They are more than friends, they are chosen, family.
My mentors in yoga, meditation and business are the lovely Jessica Jordan and Rachel Fox. Jessica is the owner of Super Yoga Palace, band member of The Polyphonic Spree, producer of her Husband's first film, mother of two teenage boys, and so much more. She came into my life when I needed guidance and inspiration the most. When I left my corporate job, I was terrified how I would make ends meet as a full-time yoga instructor. I remember sitting in the back office of the studio while she looked at me and said, "this desire you have to create will never go away. You can either choose a job that is not fulfilling and ignore this desire, or you can dive head first into it." She continues to remind me that while it might not be easy, it's ALWAYS worth it. Rachel teaches at and co-owns The Refuge Meditation with her brother, Alex. I remember the first time Rachel and I met up for coffee, I felt a deep sigh of relief. From the moment we met, I knew this was a rare gem of a person I could be 1000000% myself around. This was someone I could comfortably and safely share all of my crazy visions and conversations with without any judgment at all. She continues to be one of my biggest inspirations, collaborators, and dear friends.
Contact Info:
Address: Super Yoga Palace
9026 Garland Rd.
Dallas, TX 75218
Website: http://www.superyogapalace.com/
Phone: 8175659683
Email: leigha@superyogapalace.com
Instagram: @leigharose_ is my personal, @superyogapalace is the studio
Facebook: @superyogapalace
Image Credit:
Erica Connolly, Amber Nasser
Getting in touch: VoyageDallas is built on recommendations from the community; it's how we uncover hidden gems, so if you know someone who deserves recognition please let us know here.