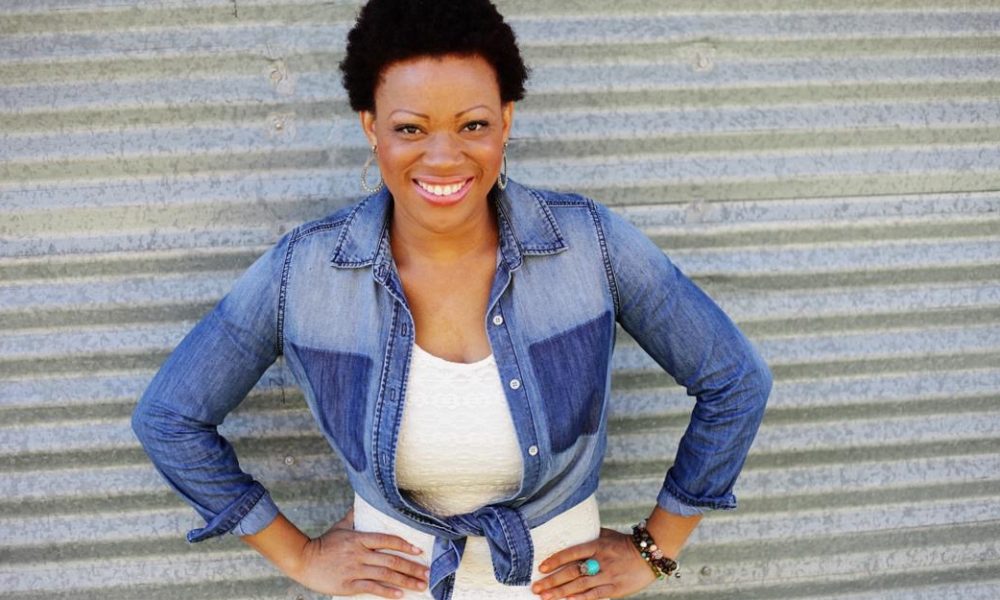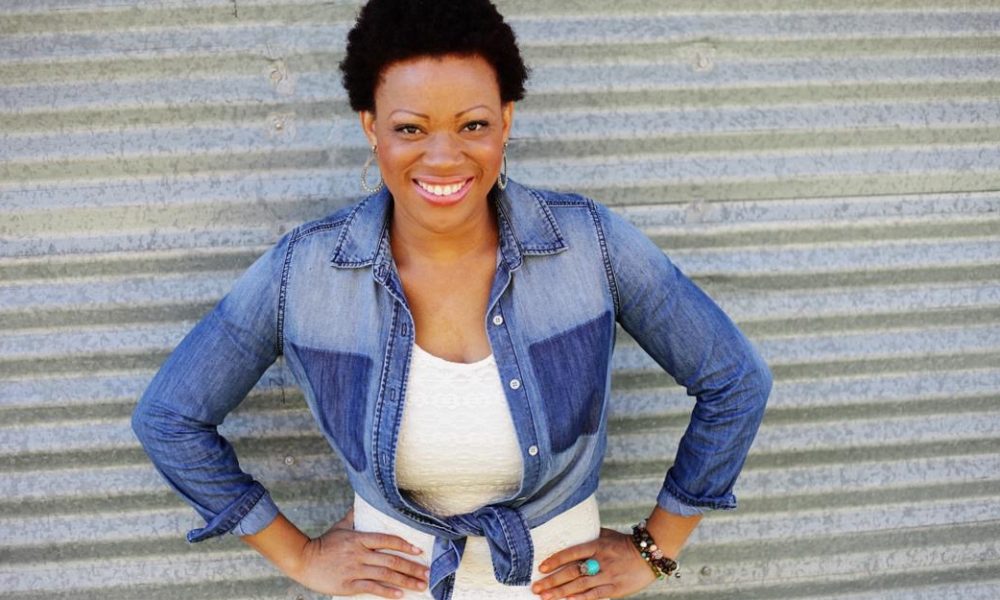 Today we'd like to introduce you to Elsa Christie Marley.
Elsa, can you briefly walk us through your story – how you started and how you got to where you are today?
That is a loaded question. If I told you my entire story up until now, you would think you were listening to a pitch for a screenplay. It has been a long journey, and I'll do my best to shorten it for you. I am originally from Cameroon, West Africa. My parents were never married, so and I was tossed back and forth between a young mom who was still discovering herself and a young dad who was mostly out chasing his dreams.
My life was marked with pain at a young age when my mother passed away. I was then sent to live with my dad. Unlike many in Cameroon, I had a fairly affluent upbringing. We traveled extensively, living lives fit for aristocrats, but inside I felt like a pauper. We had nannies and my brothers, and I went to some of the best schools abroad. Life in Japan and boarding school in Australia were wonderful, but there was a hidden secret within my family-abuse.
At age 13, I was trafficked into the U.S. and ended up in the foster care system. I wish I could tell you that things got better, but they didn't. I endured more abuse while in the system until I emancipated at age 18. During my teenage years, I ran track with the goal to earn a scholarship to run in college. At the peak of my college track career, I met a man, and my life got even more complicated.
Everything I had worked hard for took a back seat because I was in love. We got married and tried to make things work, but our differences were irreconcilable. Our marriage ended in divorce, but we were blessed with our sweet son, Aiden Maddox. I was a high functioning adult, but throughout my life, I struggled with my emotional and mental health. I worked lucrative jobs and managed to earn a Masters degree, but I was scarred by my childhood trauma.
My past haunted me, and my life was a hidden nightmare filled with depression, anxiety, and suicide attempts. I was self-destructive and sabotaged friendships and relationships. Bad choices had been made for me, and I made equally poor choices because I didn't think I was lovable and I was angry with God. Tragic event after another, I gave up on trying to find solutions to my problems and turned to Jesus.
It was then that I began a journey of healing, redemption, self-love, and freedom. Through that journey, I went from wanting to be a criminal defense attorney to having a deep desire to counsel people who have been abused. The more people I encountered and shared my story with, I realized we had one thing in common, abuse. Some people walked away from abusive backgrounds unscathed, others limping but the majority were still wounded and bleeding (metaphorically).
I began to write about my healing journey-sharing my past, and hopes for the future to inspire others. As I walked in more freedom, my purpose became clearer. I concluded that I was called to provide freedom to those who've been abused by leading (mentorship), counseling (therapy), defending (social justice) and offering praise (exhortation). With the help of my mentors, training, classes and certification programs throughout the years, I developed my skills as a life coach and belief therapist.
Today, I mentor women and partner with people and organizations that creatively bring awareness to abuse. My past was blemished, but I chose to address my mental health to find wholeness. Few abuse victims' live full lives and their stories don't end like mine. Some never escape the pain long enough to live out their God-given destiny. I cannot stress enough the importance of mental health care, especially for people who have endured trauma and abuse.
My goal is to continue giving victims a voice, break the silence and stigmas associated with abuse while being a mental health advocate. It is important for me to show others that God has a purpose for their pain and help them find their identity and freedom in Christ. I feel extremely blessed to be living life to my maximum potential and facilitating the freedom of others.
Overall, has it been relatively smooth? If not, what were some of the struggles along the way?
No, it has not been a smooth road. As you can see, my life hasn't been rosy, and it has taken years of healing and perseverance to be where I am today. Along the way, I found that there aren't many that are willing to get in the trenches with you when you are hurting because most people have problems of their own.
I spent a lot of years linking arms with others that were hurting in an attempt to help each other, but it only made matters worse. I was saddened to see that within the church and in other communities, there aren't more services available to address the mental health crisis we face in this country. Most mental health workers are overworked and burnt out and resources are limited for those seeking help. Mental illness continues to be a taboo topic in most communities although many are suffering in some way, shape or form.
As a result, the follow-up, mentorship and aid for people who have been abused are few and far between, so they slip through the cracks. In addition, it is hard to find people that are willing to fight for your healing and mental health. It has taken years of me falling on my face and complete reliance on God and those He sent to journey with me to nurture me back to health-enough to pour back into others.
Alright – so let's talk business. Tell us about being a Life Coach & Belief Therapist – what should we know?
Although I own a marketing and consulting firm, my primary function is being a Life Coach & Belief Therapist at an amazing counseling practice called Intentional Counseling. Our team is diverse, and we offer the highest quality of therapy and mental health care. I focus on restorative care, reconciliation, couples mediation, and individual and holistic coaching. Using freedom sessions, life coaching, belief therapy, and wellness therapy, I strive to provide in person and video sessions that fit any lifestyle. My work in the mental health industry is my passion, purpose and calling.
I work with adults, singles, couples, and children and my specialties include:
-Anxiety
-Depression
-Mediation
-Couples
-Parent/Child Relationships
-Body/Gender Identity
-Weight Management.
Due to my diverse background, I am fully equipped to work with clients from all different ethnicities, nationalities, sex, and gender to achieve transformation and wholeness. My own journey from pain to purpose, suffering to healing, and confusion to freedom has enabled me to help others from an authentic perspective.
Through my marketing and consulting firm, I host a quarterly women's empowerment event called Commune & Create. It was birthed from an online community called Soul Sisters, where women from different communities come together to form life long friendships and sisterhood. I am also a public speaker and writer who isn't afraid to speak the truth in love on tough issues about mental health, religion, politics, social justice, and life in general.
Any shoutouts? Who else deserves credit in this story – who has played a meaningful role?
Gosh, this is a hard question because so many people have been instruments of change in my life. I won't name them all, but here we go! My adopted mom, Darlene. She has been a saint, my biggest cheerleader and she believes in me through thick and thin. She has literally gotten me out of so many messes, and for that, I am forever thankful.
My mentors. They have spoken life into me, pushed me, encouraged, sharpened and led me to where I am today. Their instruction, counsel, and support have been a catalyst for my growth and character development. My close friends and prayer partners have laughed, cried, and prayed me through some tough things. They've been some of my biggest supporters, and their consistency, love, and affirmation is a blessing.
I am also grateful for social justice and mental health advocates who go to war every day to free people. Their tenacity inspires me to continue fighting for others. Lastly, I wouldn't be working in the mental health industry right now if it weren't for my business associates Ciara and Paul Myers.
They offered me the opportunity to work in their practice, and together we are improving the overall health and well-being of others. Everyone I choose to intentionally do life with inspires me to be more of who I was created to be, every day.
Pricing:
Contact Info:
Getting in touch: VoyageDallas is built on recommendations from the community; it's how we uncover hidden gems, so if you know someone who deserves recognition please let us know here.