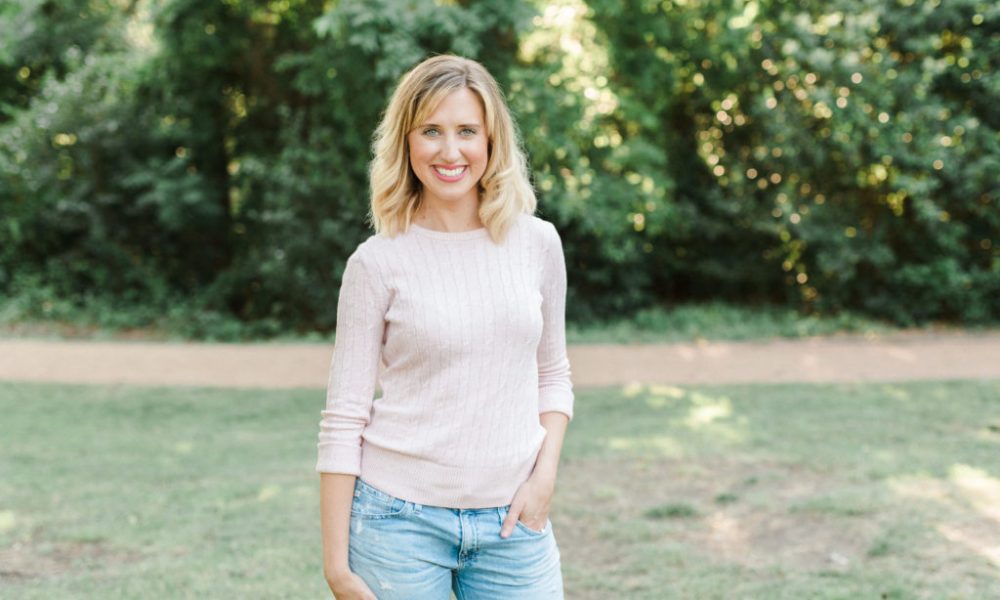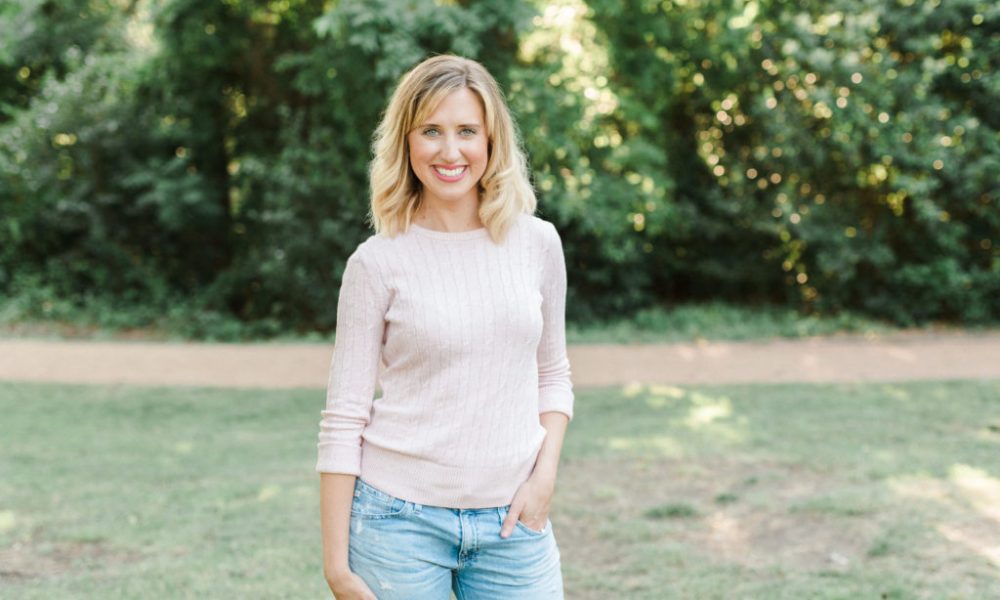 Today we'd like to introduce you to Lindsay Preston.
Lindsay, let's start with your story. We'd love to hear how you got started and how the journey has been so far.
This journey started when I was a Freshman at TCU and had NO idea what I would major in. It was during a Psychology 101 course there that I realized I had the highest grade in our class! I was shocked because I never once felt like I studied for the class. I realized that I never felt like I was studying because I loved the material so much!
Psychology soon became my major and I had every intention after graduation to get a Master's in Counseling. I soon realized in my first semester of grad school though that I wanted more life experiences and an opportunity to make money before I became a Counselor.
Upon the suggestion of a family member, I started a career in Human Resources. I spent a few years in that field as well as owned and directed a dance studio before leaving my work life behind in my late 20s to become a full-time stay-at-home mom.
These years as a stay-at-home mom were tough! I was challenged mentally, physically and emotionally every day as I adjusted to life outside of work and caring for a child. It wasn't near as challenging though as what I would go through next.
When my daughter turned two, her father left for what he said would be a short business trip. Days turned into weeks and soon into months. I realized that he was never coming back despite his calls and promises that he was dealing with a "work emergency."
As I began to dig, I realized that he had been living a double life for a while and that his "work trips" were simply an opportunity for him to build a new life with another woman.
You may think I was shocked at this moment to discover all this, but I wasn't. I had been going to therapy for nearly a year and told my therapist on multiple occasions that I believed my husband was cheating on me. She said that I was catastrophizing and it wasn't true. I thought she was probably right, yet my gut instinct couldn't let it go. When I discovered the double life, I was relieved in many ways because it showed that I was right!
Still, though, the experience was heartbreaking, and I was suddenly thrown into a role of being a single mom with no job and a big, scary divorce on my hands. While I was scared, this was the time when I bloomed more into the woman I wanted to be and found a strength that I never knew I had. I was able to settle the divorce quickly and peacefully and move on with my life feeling gratitude and even joy in the entire experience.
Now that I was in a position where I needed to work again, I considered going back into Human Resources, but I knew that wasn't my dream job. My former dream job of becoming a counselor was over due to my horrible experience with my own counseling. I knew I needed some direction and self-reflection on what I wanted to do with my life and that's when I discovered life coaching.
Initially, I thought life coaching lacked credibility and was a bit too woo-woo for me, but I gave it a shot. Within weeks, I was SO glad I did. I started to learn about myself in a way that I had been yearning for so long. Not only that but some of the patterns in my behavior that I didn't like started to go away with ease. It felt incredible to feel like I was becoming the person I wanted to be (finally)! I knew within months who I was, how to overcome ANY setback and get what I want with ease. I felt like I discovered the magic system to life-long success.
Not only was my coaching experience fantastic, I knew that becoming a certified life coach was where I wanted to go next with my career. So, I became multi-certified as a life coach and began taking on 1-on-1 clients. After a year of just seeing clients 1-on-1 and seeing their success, I felt ready to take my business online and offer programs that could serve a wider market.
Before I launched my online programs, I started a podcast called Life Luvers Radio. The goal of the show was to give weekly tips to go-getter 20 & 30 something women who felt a calling to fall deeply in love with themselves and their lives. Within weeks the show was on the Self-Help charts and the New & Noteworthy lists on iTunes. It was incredible!
Two years later, Life Luvers Radio is still a weekly show with thousands of listeners, and I have a variety of online training programs where I teach women the neuroscience backed steps on how to create a life they love.
Great, so let's dig a little deeper into the story – has it been an easy path overall and if not, what were the challenges you've had to overcome?
Oh goodness no it hasn't all been easy!
The biggest struggle I had when I started my business was the fear of what people would think. I thought life coaching was SO weird before I tried it. I couldn't believe that I was now doing this for a living! I worried what people would think of me for doing this "weird" thing now and how I'd be perceived. I was also breaking the mold in my family by starting my own business and talking openly about my feelings and life to help others. My family is very stiff-lipped and believe that after college, you get a good, stable corporate job and stay there forever and ever. I knew that my news of starting my coaching business would shock them and disappoint them.
Another struggle I've faced is keeping a consistent momentum in my business. After I got some initial success in my business, I thought for sure the momentum would just keep going up continuously. I was SO wrong! I realized that things change in business so quickly and something that worked a few months ago may not continue to work. The demand for constant change has been hard for me to adjust to as I'm someone who likes a more stable, consistent environment.
My latest struggle has been keeping a work/life balance. When I started my business, I knew I wanted to build my schedule around my daughter. I wanted afternoons and summers off with her to be there with her. While I've taken that time off the past year or so, it's been hard to keep up with the demands of work too. I feel like there's always a constant push/pull of where I'm needed with my family and within my business.
Lindsay E. Preston Coaching – what should we know? What do you guys do best? What sets you apart from the competition?
My business specializes in coaching and teaching go-getter 20 & 30 something women the neuroscience backed steps on how to create a life THEY love. The women I work with have okay or good lives, but they want GREAT lives. They want to leave this planet and know that they were the person they wanted to be and accomplished what they wanted to accomplish.
My clients don't want to just look at a vision board for their life; they want to create it. But, they're feeling stuck on how to get there. They've created some success in life, they want more, and they need help on how to overcome some of the barriers holding them back and go after what they want with ease.
My business is most known for and what I'm most proud of are my client's results! Most of my clients come to me knowing that they'll get some benefits and some results from coaching. However, they're blown away with the results they get in just a few months. The reason this happens is because many women don't know the depth of the blocks that are keeping them stuck or if they do know their blocks, they think it'll be WAY too hard to overcome them. It's not true. I've been fortunate enough to learn in depth the neuroscience backed strategies on how to find your blocks and overcome them in a way that's fast and easy. Once you learn this process, you feel unstoppable!
What sets me apart in the industry is the experience someone receives while coaching with me. When building my business, I knew I wanted to offer a personalized, special experience. I adore shopping at stores like Nordstrom's and Anthropologie and visiting places like Disney World and The Four Seasons. When I go to these places, I feel like I'm highly valued as a customer and given a special, one-of-a-kind experience, I knew I wanted to recreate that with my clients. So, I make sure that not only am I there to support them 100% throughout their coaching journey, but we celebrate along the way with gifts, cards and specialized experiences made just for them.
What moment in your career do you look back most fondly on?
The proudest moment in my career thus far was finishing up my first round of group clients about 2 years ago. I had been working 1-on-1 with clients and saw their awesome results. When I did a group of women, they all went through the coaching experience together and it was amazing to see them all have similar results at the same time. It was overwhelming to think about how many lives were changed at one time. This experience allowed me to fully take in the power of the work I was doing in the world.
Contact Info:

Image Credit of  Lindsay's photo under headline: Elisabeth Carol Photography
Getting in touch: VoyageDallas is built on recommendations from the community; it's how we uncover hidden gems, so if you know someone who deserves recognition please let us know here.