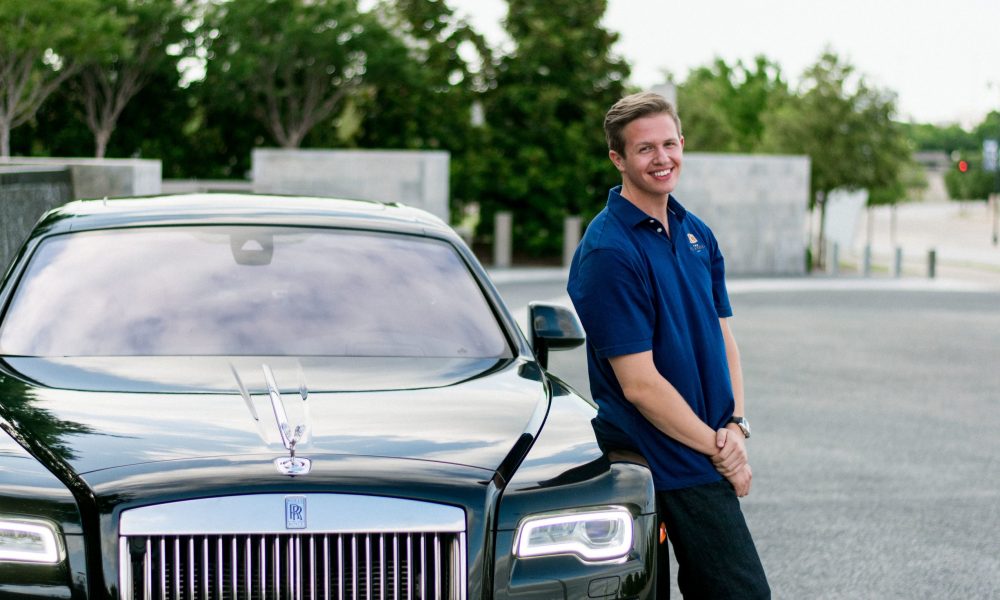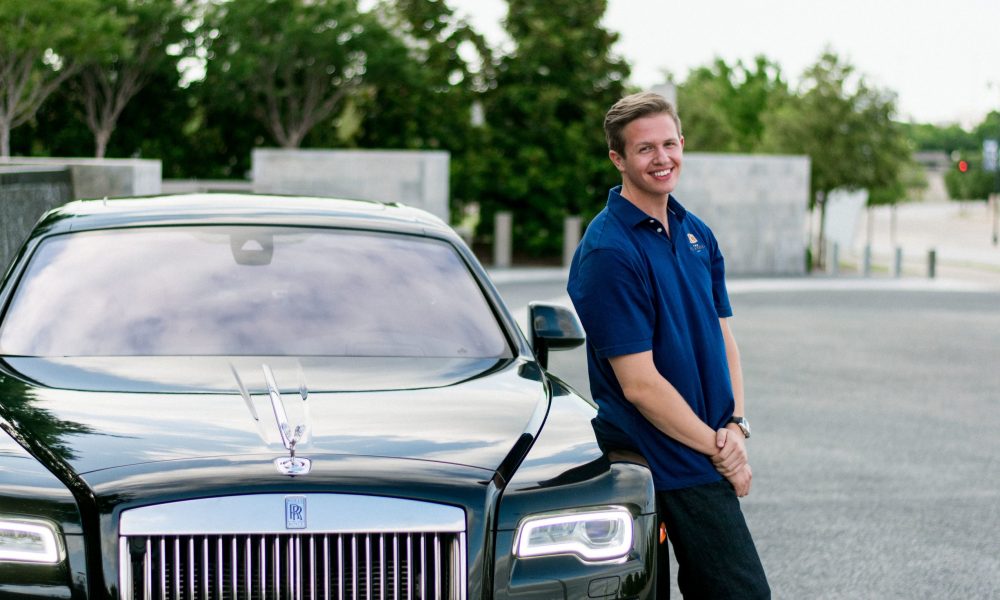 Today we'd like to introduce you to Luke Schlensker.
So, before we jump into specific questions about the business, why don't you give us some details about you and your story.
If one thing in my life has never changed or been altered… It is my love for cars. Since I was a child I would love to play with cars, build cars, even park cars on the small coffee table in my grandma's living room. Something about them has always calmed me down and kept me on track, even as a child. As I grew older in age I recognized that I never wanted to work for anyone but myself. This was instilled into my mind by my grandfather who raised me. A self-made oil tycoon from the middle of nowhere Kentucky. At the age of 13 I obviously couldn't drive, but I wanted to make money. This is where I started my first business. Just as a teen I began buying and selling iPhones from the United States and shipped them overseas for a premium. I did this until the market slowed and I became old enough to drive. This is where things started changing.
After receiving my first car as a hand me down from my grandfather I was told by my family that if you love something enough regardless of the condition, you will be rewarded for your gratitude. And that is exactly what I did. I loved my Ford Taurus and worked relentlessly to save up enough money to buy myself something nicer. On my 18th birthday I walked into a car dealership and drove off with a new to me Infiniti G37 coupe. I was on top of the world, and this was where it all began. I slowly started altering and modifying the car. Reselling parts for a premium and constantly trading up. From parts I transitioned to cars and never stopped. At the age of 20, I was offered the position of Director of Operations of an Exotic Rental car company in town. My friend owned the company and it was a wonderful opportunity for me to surround myself with the things and the people I so desperately wanted to be in company with. I worked for Exotic Skittles for roughly 11 months when things went sour. Our friendship and business had begun to dwindle and had developed into a toxic relationship for the both of us. Months later, I own my own Exotic rental company and we are growing by the day. The Classic | Exotic and Luxury rentals opened just days after my graduation in May 2017 from the University of Texas at Dallas in Richardson.
Has it been a smooth road?
It has absolutely not been a smooth road. I've always tried to remind myself that if there weren't bumps in the road I wouldn't appreciate my success nearly as much.
Going way back, When I started selling iPhones, there were multiple situations where I was scammed out of money, I was even robbed at gunpoint while attempting to sell a phone. But those situations you just have to look back on and remain grateful for the lesson it showed you and that you made it through.
While selling parts and cars I always kept a fairly steady job on the side. For a year or so I valeted at restaurants in Dallas and constantly was reminded that this wasn't something I wanted to do. I felt defeated at times but I relentlessly showed up to work and did the best that I possibly could do.
I was on cloud 9 when I started working for Exotic Skittles. I literally felt as if I couldn't be touched. I was making more money than I ever thought I could at my age, I was working with exotic cars, meeting celebrities, but that all came crashing down within a month period. The dream doesn't just happen in one night, neither does the nightmare. It can come in waves but you have to remain faithful in your path.
Current day, working for yourself is not overrated, but it certainly should never be under appreciated. Many would be led to believe that you as a business owner have much more freedom… in certain circumstances. But when it comes down to it, unless your business is established with a team… if you aren't working… you aren't producing in many situations. The bumps in the road are continuous. Learning how to go over them is the true lesson.
So, let's switch gears a bit and go into The Classic, Exotic and Luxury Rentals story. Tell us more about the business.
I established The Classic | Exotic and Luxury rentals in January of 2017 and we began officially renting out vehicles in May of 2017 after I graduated from College. "The Classic" is derived from the original meaning of "Classic". Which means to be of the highest quality and highest stature.
At The Classic, we provide the Dallas/ Fort Worth Metroplex with the highest quality Exotic and Luxury experience. In addition, we also offer full Chauffeur Services and Limousine service. We primarily rent exotic and luxury vehicles. From the newest model Ferrari and Lamborghini's to the most lavish current Mercedes and Cadillac offerings.
We are known for our high-quality customer service. The Classic was established to be much more than just a car rental agency. We custom tailor your experience to your liking, comparable to a concierge service. If you are looking for a Rolls Royce for your wedding, we have you covered… If you are needing a photographer in addition to the Rolls… We take care of it. This is what truly sets us apart from the rest. When you leave with one of our vehicles, you are left with more than just the car. You are left with a sense of security and convenience like no other.
How do you think the industry will change over the next decade?
I see the Exotic and Luxury car rental market becoming increasingly "easy". The market shows that the typical consumer prefers convenience. Many rental platforms are becoming mobile. The only issue I see with this trend is that it removes the exclusivity of the experience in exchange for convenience. This is a high-end market that is technically a luxury service, there will always be a demand regardless of the market condition.
Pricing:
Ferrari California- $999 a Day
Lamborghini Gallardo- $1099 a Day
Rolls Royce Ghost- (Chauffeured)- $250 an Hour
Contact Info:

Image Credit:
Gene Seditions
Nataly Lorenzo
Cole Schwartz
Getting in touch: VoyageDallas is built on recommendations from the community; it's how we uncover hidden gems, so if you know someone who deserves recognition please let us know here.