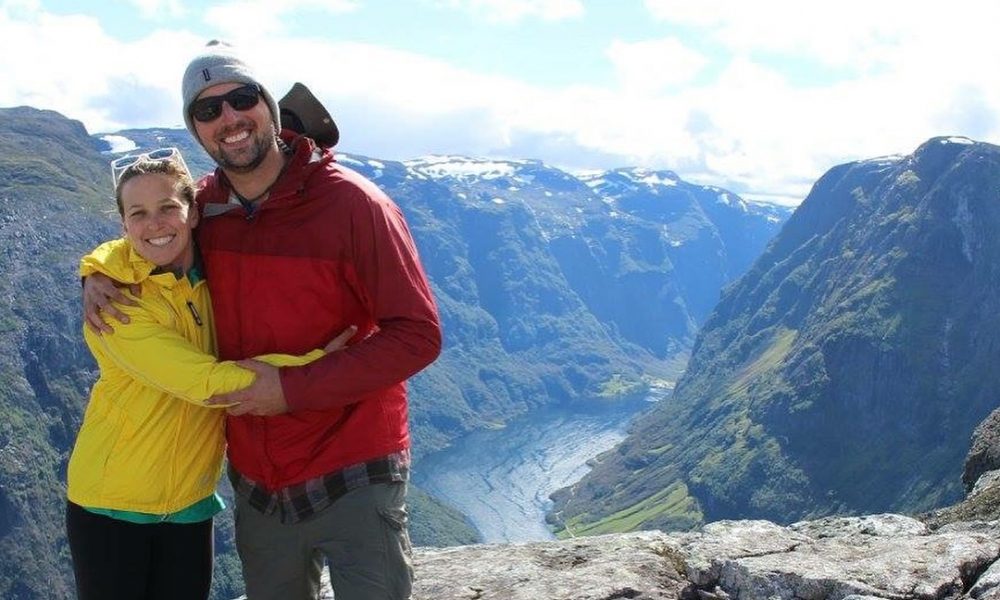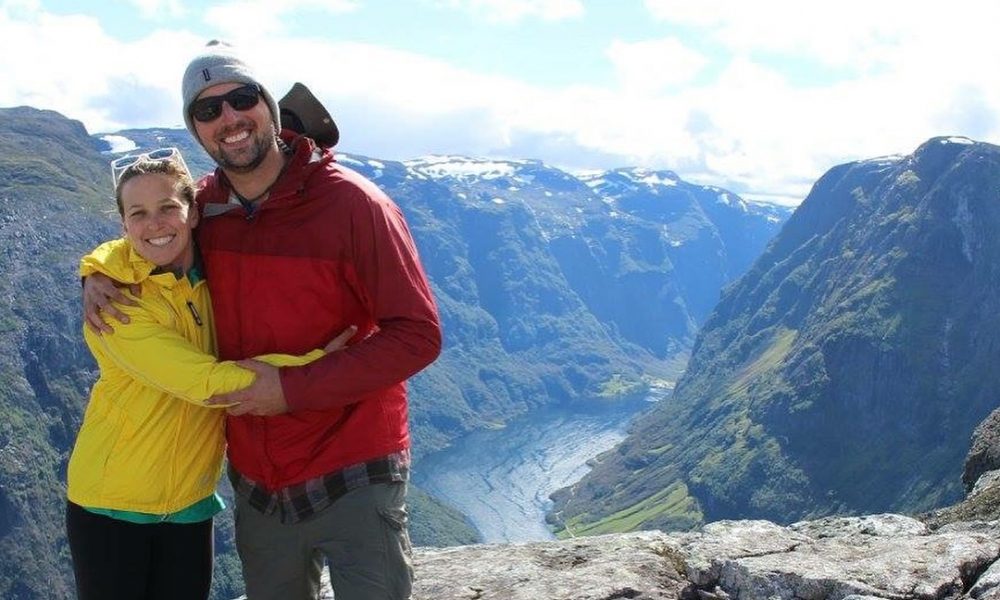 Today we'd like to introduce you to Zach Weismann.
Zach, please share your story with us. How did you get to where you are today?
I am a second generation Dallas native, both my parents having been born and raised in Dallas proper. My dad attended Highland Park High school, and my mom was a mighty Hillcrest High School panther. My parents started their own CPA firm here locally, as co-founders and equal partners, when my brother and I were only three and one years old, respectively. They ran their CPA firm for over 30 years and my dad still runs it to this day.
My grandfather, who moved to Dallas from Brooklyn, New York in the 50s, started three companies in the area, Ross Howard Drapery, Miss Kings Cakes, and Poppies Dough, as he was what you would today call a "serial entrepreneur." He later became an artist and held his one and only official gallery showing here in Dallas.
As you can tell, Dallas and the business, entrepreneurial spirit is in my blood. After attending JJ Pearce High School, it was a long-time dream of mine to play college basketball which I was able to do at Claremont McKenna College just outside of Los Angeles. Leaving Texas was a big adjustment at the time, but I was excited and I knew I'd be back someday. After graduating CMC and playing four years of college basketball, I attended the University of Texas at Austin in their Masters in Professional Accounting program, the best in the country.
I started my professional career in the accounting and finance world working at PricewaterhouseCoopers in their international tax group here in Dallas. After a little over a year at PwC, I knew the corporate accounting world just wasn't right for me – I felt a calling to work on social & environmental issues. So, I quit PwC, packed up my bags and headed to rural Peru to volunteer with a water, health, and sanitation NGO on the banks of Lake Titicaca (yes it's a real place!).
This was an experience of a lifetime. I thought I'd go down and teach some people things, but I ended up getting taught and learning way more than I "taught" anyone else.
This opened my eyes to the social impact space, which wasn't even called that back then!
Then, my career took a series of twists, turns, and advancements (success is never linear!) and I had the opportunity to work at a global NGO working on the illegal wildlife trade in China, one of the world's largest and most powerful Foundations, the David & Lucile Packard Foundation, and lead the international development at Sustainable Brands. Central to all my work was working at the intersection of technology, impact, and large brands/organizations.
And then in 2014, my mom died.
It was just crazy. She was diagnosed with pancreatic cancer in the summer of 2014. It was one of those, "wait for her? No way, that can't be true" moments. She was 60, healthy, active, never smoked in her life and barely drank. Yet she was gone in three months.
I was living and working in San Francisco at the time, and came back home to be by her side during her fight and to be one of her main caregivers. She got to see my wife and I get engaged as we did it in her bedroom the day before she passed. Watching her light up, clap and smile is a memory I will cherish for the rest of my life.
While it has been a journey since her passing, my wife and I have since relocated back to Dallas and it is here that I have chosen to continue on her legacy, start and launch my own company, MAG Impact Collective. My mom always taught me to network & bring people together, as you never know how truly important someone will become in your life. That, combined with the entrepreneurial spirit she, my dad, and grandfather instilled in me, it was time!
In September of this year, we launched MAG, which stands for magnify, accelerate, and generate. MAG also just happens to be the initials of my mom, Michele Ann Garson. We are the first ever impact collective – bringing together thought leaders, experts, and consultants across the country who work in the areas of branding, strategy, and design to drive impact within organizations and brands, while centered around social impact.
We have worked on numerous projects already, with much more to come. I am sure I will tell you more about the Collective in the following screens!
We're always bombarded by how great it is to pursue your passion, etc. – but we've spoken with enough people to know that it's not always easy. Overall, would you say things have been easy for you?
Success is never linear and it definitely has not always been smooth. I've learned a tremendous amount along the way. And while there have been some extremely tough moments, difficult people, and challenges along the way, I really reflect back on all the people that have helped get me where I am today and help make running my own business a reality – there have always been people along my side, right in the trenches with me!
Some challenges have involved around trust- how do you find the right people to work with, especially in ventures early days when the budget is tight and teamwork is critical? I've been burned in the past but you learn to grow, adapt, evolve, and continue to take leaps of faith.
I've also learned to be resourceful – it never hurts to ask. Whether that is for help, for funds, you name it. You have to ask in order to receive.
So let's switch gears a bit and go into the MAG Impact Collective story. Tell us more about the business.
MAG Impact Collective is a new business venture that is challenging the "traditional agency" model. On one end of the current "creative services" spectrum you have the rise of the gig economy and on the other end, the tired and challenged big & bloated agency model. We felt the space was in need of something disruptive, clients in need of something better – a company centered around better servicing client's ever-changing needs in this new global, hyper-connected economy.
We are a membership collective that brings together experts and thought leaders in their respective fields – branding, strategy, marketing, and design – to match the right team at the right time to help solve real social issues. Members have proven themselves in their respective fields as consultants, founders of their own brands, and more. We are able to work with clients to help solve their brand, design, partnership, organizational leadership, and strategic problems.
MAG stands for "Magnify, Accelerate, and Generate.' We can help magnify your brand, accelerate progress, & help businesses and organizations generate true social impact.
To date, we have worked with a global education technology unicorn that employs American teachers to teach English to Chinese students digitally, one of the nation's largest Blockchain and Ethereum companies, an animal-loving & pet product start-up, and more. Having just launched the Collective, three of our 12 members are based here in the DFW metroplex and we are working to bring our services to many of the wonderful & innovative companies and organizations here locally.
Dallas is near and dear to my heart. I think what the city has done over the last couple of years in terms of development, social impact, and innovation has been incredible to witness but more importantly, has improved the lives of so many locally as the city has continued to grow and flourish. Dallas has one of the largest collections of Fortune 500 companies in the country and countless opportunities. I also think Dallas as a city at times has struggled with its own identity, and we have an opportunity to help it become a city not only of innovation, but a steward of social impact – a leader in education, healthcare, nonprofit services, corporate social responsibility, diversity, and much more.
Our team of members is distributed across the country and we have members in major markets such as New York, DC, Dallas, Los Angeles, Chicago, and San Francisco/Bay Area. We felt it was imperative to have a distributed team in identified and influential markets. Not only for the work opportunities but for helping us continue to keep a pulse on innovation nationally and even internationally, learning and connecting both clients and services.
What sets us apart is the notion and formation of an "impact collective." A Collective speaks to our model – a collection of experts, thought-leaders, and innovators. Our members have worked with some of the world's largest and most influential organizations ranging from Adidas to the White House, to the National Basketball Association, to the Supreme Court of Kenya. And Impact is what brings us all together and is the focal point of our work. Therefore we have become the first ever impact collective! This is one of the things we are most proud of as a company.
We are also extremely proud of our work on social impact. It's a bit of a nebulous space at the moment as many aren't sure what exactly constitutes social impact, and can feel unnecessarily exclusive. Not to mention, many companies are doing work that would constitute creating social impact and would even allow them to be considered a social enterprise but they don't even realize it nor consider themselves as such! So, we cast a broad net with the term social impact – any individual, company, or organization working to solve a problem that benefits the triple bottom line of people, planet, and profit. We work with companies to help them achieve their social impact goals, partner with organizations that can help further their mission, design and build lasting and resilient businesses that will endure the test of time to deliver and execute on their plans to change the world for the better through products, services, or support.
We are a membership-based collective as our members are independent consultants and/or owners of their own small agencies. For many members this is definitely a driver of their main source of income, while for some members it enables them to continue to consult, collaborate, share knowledge/resources in a closed, vetted, member network of trusted individuals.
Individuals interested in membership are more than welcome to apply via our website and go through our application process. Some members, especially our first ten founding members, were invited, interviewed, and vetted for fit, skillset, reputation, and proven work experience! I personally met with each one of our first ten members face-to-face before solidifying their membership (that led to quite a bit of travel!).
As a company, some of our short term and long term goals include:
– Short-term goals are to create a solid market presence in many of our key markets – Dallas, New York, and San Francisco – while educating businesses on not only the Collective but on how we can help them create true, lasting impact by building resilient brands.
– Our long-term goals include continuing to help shape the future of work. We feel companies face real challenges working with large, traditional agencies, and have a hard time keeping up new technologies and emerging start-ups. Therefore, they are looking for better suited, more malleable teams to help them achieve their goals.
And ultimately, our long-term goal is to continue to help build a future we all want to see and wish to be a part of – a future that is inclusive, innovative, problem-solving driven, and respects both people and planet.
Has luck played a meaningful role in your life and business?
Very interesting question. To be honest, I'm not sure I believe in luck anymore. After my mom passed away, which for the longest time I really struggled with as an event that signified the worst luck possible, I read the book "When Bad Things Happen to Good People" And it really changed my view on life, death, and the role any religion or spirituality can plan in life. One lasting point the book made was that we tend to view death as the worst possible outcome. Due to that, we are often left with survivor guilt and think that if we had just done anything, something differently, the worst possible outcome would have been averted. But we are all destined for death, so its more about the quality of your years than the quantity. 
We all also live within the rules of the universe. And sometimes that can feel like the universe is conspiring against you, at other times, it can feel like you are on cloud nine. But it's not, its just the natural ebbs and flows.
What's more important to me is impact and legacy. How are we spending the precious years that we have here? 
Contact Info:
Address: 1920 McKinney Avenue
Floor 7 Dallas, Texas 75205
Website: www.magcollective.com
Phone: 214-636-7664
Email: zach@magcollective.com
Getting in touch: VoyageDallas is built on recommendations from the community; it's how we uncover hidden gems, so if you know someone who deserves recognition please let us know here.