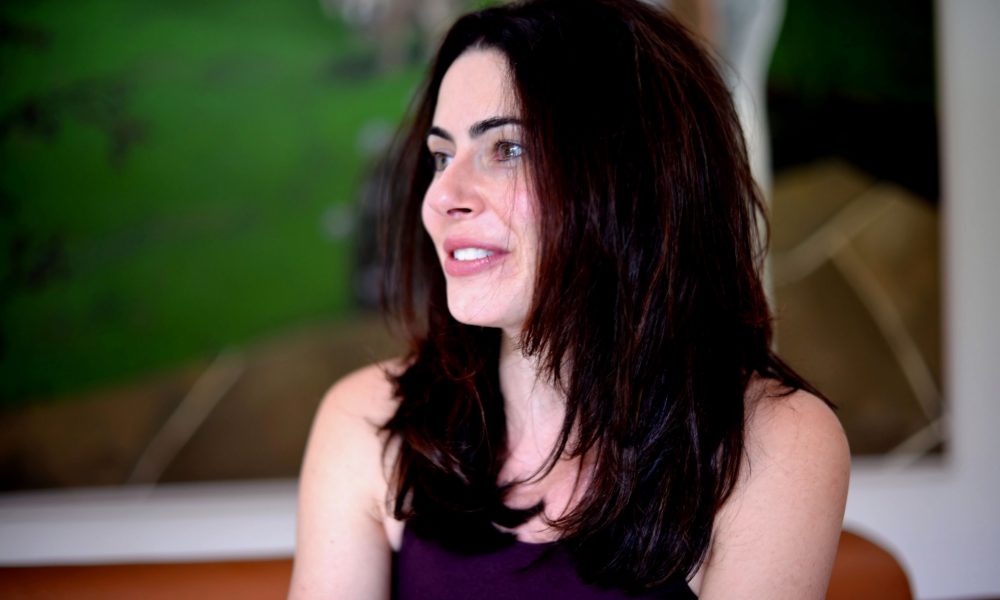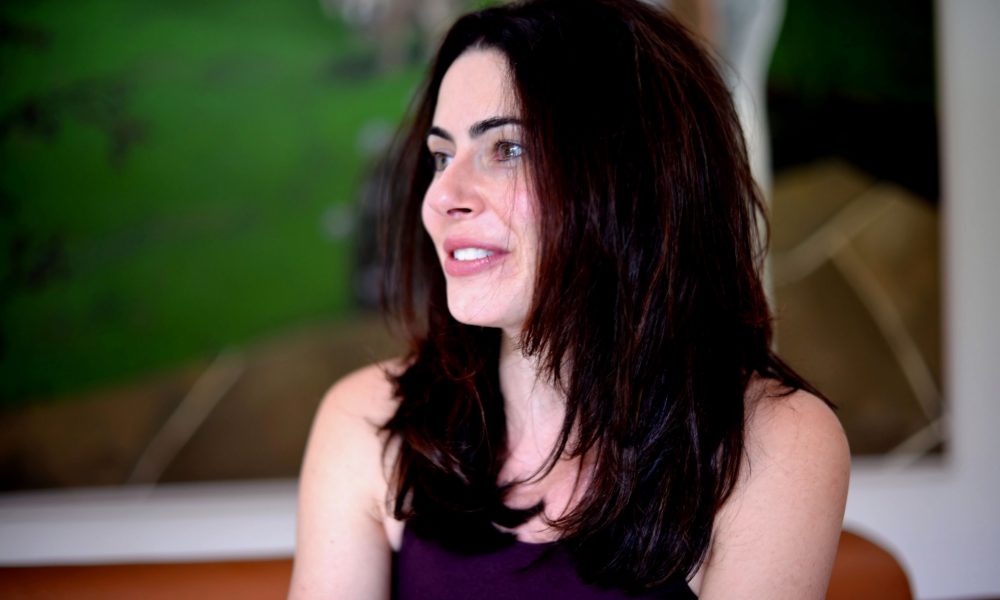 Today we'd like to introduce you to Marci Serota.
Marci, can you briefly walk us through your story – how you started and how you got to where you are today.
My son, JR, was diagnosed with a benign brain tumor when he was three years old. The tumor was thankfully removed, however, it left him with a multitude of serious medical conditions, the most difficult of which is called Hypothalamic Obesity, a severe form of obesity which is considered by the medical community to be unresponsive to diet and exercise. It causes the patient to be ravenously hungry all of the time, no matter how much food they eat; and it causes their metabolism to be extremely slow, ensuring that they gain weight very very fast. We were devastated. My entire life was suddenly devoted to food policing, avoiding venues that involved food and trying to avoid weight gain. I happen to be a Registered Dietitian, and despite this, the condition was so aggressive that JR gained 150 pounds from the time he was three years old to until he turned nine. He became so sick with chronic diseases related to obesity that his doctor recommended gastric bypass surgery.
Nothing I had tried worked and we fought about food all of the time, at every meal, every snack, and in-between. He stole food anytime we were not looking. The stress of constant food policing was ruining our family. I was exhausted from fighting this uphill battle and the life we were living. I had another child who was suffering from my lack of attention and the negative environment in our home. It was a lose-lose situation and one I wouldn't wish on anyone. I finally gave up and just let him eat what he wanted. Don't get me wrong, I still kept a healthy kitchen and avoided food venues, but if he wanted three apples instead of one, for example, I started to look the other way so that I could focus my attention on my other child, my husband and myself.
Once JR's doctor recommended a drastic surgery for my nine-year-old child, I realized that I could not afford to give up; I had to do something different or he was going to die, or at the very least, live a very poor quality of life. I pushed past my victim-mentality and depression; threw out all foods that contained flour or sugar, restricted JR's carbohydrate intake to 15-20 grams per meal and snack, hired a personal trainer at the Cooper Fitness Center to work with him a few times a week, and began locking the refrigerator and pantry at all times. We also promised JR a trip to Disneyland if he lost 20 pounds. I did not expect it to work. The obstacles were huge. My younger son was a picky eater and there was very little left in the house that he would eat. The whole family had to eat the same way or this wasn't going to work. This was a big adjustment for all of us and a ton of work in terms of having to cook every meal and every snack, every single day from scratch. I had limited energy as I had been in survival mode for so long; barely able to summon enough energy to get JR to all of his doctor appointments, therapies, and school, plus be a wife and a mother to my other child, and try to have time for my own interests, hobbies and exercise.
My efforts prevailed and it worked. The weight melted off; he lost more than 40 pounds, and since he was growing, it seemed like much more. His blood tests normalized, he had more energy, the cravings became less intense, and life became more manageable. The doctors were stunned. They all wanted to know how we did it. JR was awarded the Cooper Fitness Center Youth of the Year Award. We went to Disneyland one year after we began this new lifestyle. The anxiety I had been feeling since his diagnosis lessened considerably.
I joined a Facebook group for survivors of this tumor and their families and I started to realize that hundreds of people were suffering as we had. I realized that my purpose in life was to help others with the same condition, especially since most other dietitians and physicians did not have the tools to help them. Since I don't have the time to see clients, I decided to write a book that anyone could buy for $20, rather than paying me hundreds of dollars for nutritional counseling. As I continued to battle this disease, I became passionate about helping not only those with hypothalamic obesity but also the millions suffering from the childhood obesity epidemic in this country. I realized that much of my book (with the exception of locking the fridge and pantry which should ONLY be done with a diagnosis of hypothalamic obesity!!) can be used to combat all childhood obesity.
Great, so let's dig a little deeper into the story – has it been an easy path overall and if not, what were the challenges you've had to overcome?
No. It's always one step forward, two steps back. I am constantly having to troubleshoot new situations, especially as JR grows older and more independent. What works for a nine-year-old may not work for a 12-year-old. The biggest obstacles have been our obesogenic society. People in this country feel that they constantly need to give not only food but sugary food to children. At school, they give candy for positive reinforcement, have birthday celebrations for each child in the classroom, class holiday parties, donuts with dad, moms and muffins, ice cream fundraisers, etc.
At restaurants, the portion sizes are ENORMOUS. We have an entire generation of children who think that a cookie or a pancake is supposed to be as big as their face. The checkout aisles in the healthiest grocery stores have king-sized pastries and cookies that our children beg us for as we wait to check out. The toy aisle in some of the larger shopping chains has cheap, huge containers of mini Oreo's and such at the child's eye level as they are browsing for legos or dolls. When we go to parties, they serve cake and then give bags full of candy as party favors as we walk out the door. At children's hospitals, the cafeteria is filled mainly with processed junk such as soda, candy, chips, desserts, sugary cereals, chocolate milk, vanilla milk; all of it containing 2.5 servings or more per container. And our children are all addicted to sugar and can't stop eating it. Can't avoid it no matter how hard they or their parents might try. The options on the children's menus are all things that we tell adults not to eat. We are constantly bombarded with well-meaning adults that are offering sugar to my child. Even at the doctor's office, there are lollipops and candy for the taking! And each and every time we encounter of these foods, I have a full-scale battle on my hands of whining and crying and tantrums, and not only from my child with HO, by the way. My other son and some of my children's friends have had full on tantrums when I take them to grab a snack somewhere and I won't allow them to order a sugar-laden drink or gigantic chocolate muffin. We are set up to fail in this country and something has got to change.
Please tell us more about your work, what you are currently focused on and most proud of.
I specialize in hypothalamic obesity. My business is constantly evolving. I have done pro-bono nutritional counseling for children all over the world with hypothalamic obesity. I blog and take pictures all over town of restaurants who do a good job of serving healthy food and more importantly, healthy portion sizes; as well as those that need to improve their game and I share it all on social media. I plan to travel to speak to physicians, patients and schools about how to tackle the obesity epidemic; as well as to promote my new book, Hungry for Solutions, a mother's quest to defeat hypothalamic and childhood obesity. I am most proud of my book and the change that I am trying to create in this country, the awareness I am bringing to so many that we are not eating real food anymore and we don't even realize it and it is making us sick and overweight. What set's me apart is my passion!
What moment in your career do you look back most fondly on?
My proudest moments are when people from all over the world write to me to thank me for sharing my story, for giving them hope and providing a program that helps stop their or their child's weight gain.
Pricing:
My book, Hungry for Solutions, can be purchased on my website, www.hungryforsolutions.com for $19.95. I do offer discounts for large orders so that healthcare professionals can purchase the book for their patients.
Contact Info:
Image Credit:
Marci Serota, Original Art by Amy
Getting in touch: VoyageDallas is built on recommendations from the community; it's how we uncover hidden gems, so if you know someone who deserves recognition please let us know here.