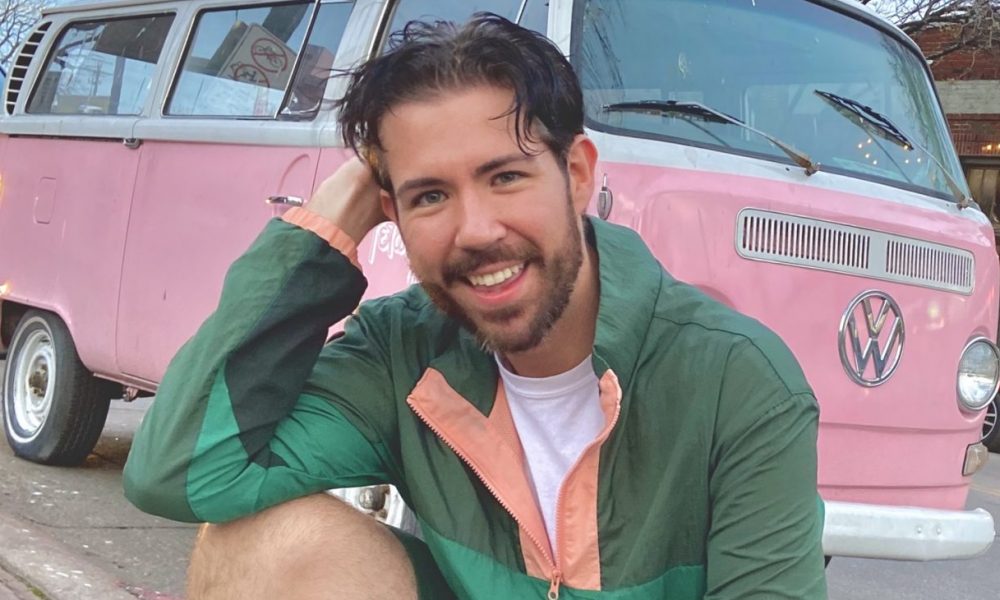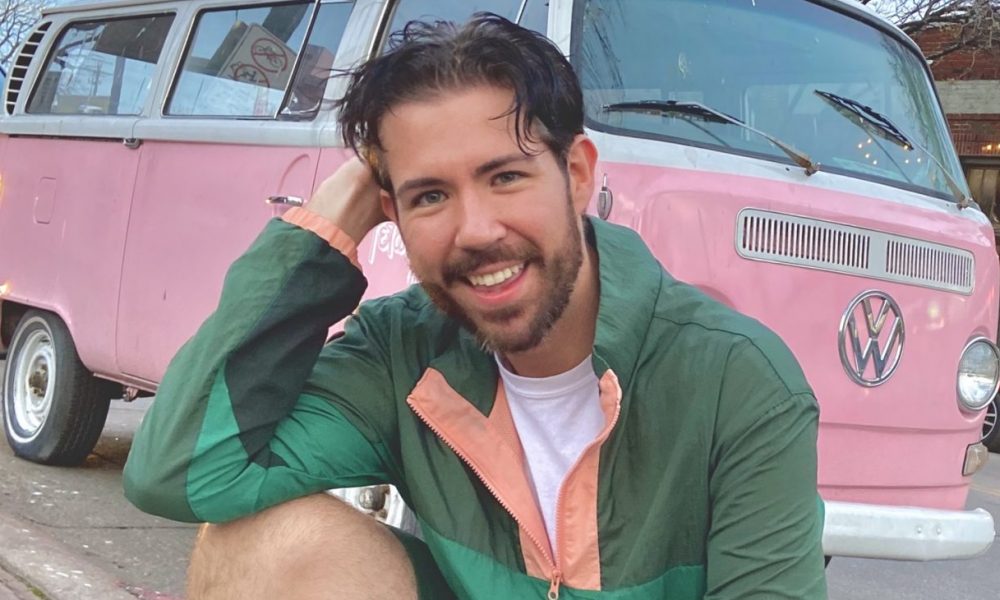 Today we'd like to introduce you to Max Rintoul.
Max, let's start with your story. We'd love to hear how you got started and how the journey has been so far.
I started doing hair at a very young age on all of my baby sitters. I would go with my mom to all of her hair appointments and the stylists would bring out mannequins from the break room and would teach me how to use a curling iron and how to do different braids. By the time I was in kindergarten, I could French braid hair better than all the moms of my classmates. They would often come to school the next day and say their mom was upset; I could braid hair better than their mom could. I knew then it was a gift. But like most people who find their gift in life so early, you almost take it for granted and try to avoid relying on it. By the time I was in high school, I had been doing girl's hair for musicals I was in, dance recitals I was in, and school dances. In high school, I started doing girl's hair for dance team performances, cheer performances, school dances, school musicals, and yet I still thought I wasn't going to do hair for a living. When you're so good at something that you've never had to try or struggle, you almost don't feel challenged.
Growing up, I was determined I was going to be on Broadway. I couldn't sing that well and being 6'4" at 15 years old I wasn't the best dancer despite my years of dance lessons. But the challenge to be better each day was what I enjoyed. I didn't get satisfaction from everyone telling me how talented I was at hair because I always knew I was talented at that from a young age so it seemed like the easy route to take and I never do anything easy, I'm a self-torture, drive-yourself-mentally-insane type of people. So I continued to tell myself I would be an actor and go to a university. The summer after my high school graduation, I attending a tour day for incoming freshman at a university in Kansas where I grew up. I left that day so overwhelmed and decided right then and there that I could be at the bottom end of every dance class, the worst singer in every musical or I could be the best student in hair school. And so for once in my life, I chose the easy path, well for a while. While on summer break before hair school started in August, I had gone with a friend to his competitive cheer practice and was asked to stand in for a missing boy for practice. With my dance background, I picked up choreography quickly and my size made me a perfect base for their stunts. I started cheering and began hair school.
After two months of being in "core" we were told about the floor rules, one of which is that you are only allowed to miss one Saturday over the whole year or you would be dropped from the program. I told them most of my competitions were on Saturdays and there was no way the school would work with me on it so I ended up quitting hair school to cheer that year. Some would think that was a huge mistake but it actually was a huge blessing. That following year I re-enrolled in hair school and went for six months until a very well known professional theatre had read an email I sent and wanted me to come apprentice in the wig department. I fell in love with wigs and at 19, I was styling wigs for actresses who were being flown in from broadway shows to do a two week run of one of our shows. I was so in love with this new world I would skip school to do the day time wig styling with the wig designer and after six months of the second hair school, I dropped out because I had missed 13 days in a row and was going to be dropped from school anyway. I continued doing wigs for this theatre company and I got so good at backcombing a roller set out which I had no idea would start my whole hair career.
After the season was over, I was an unemployed beauty school drop out. One of my friends started cheering for a very well known cheer gym in Dallas cheer athletics and since I had nothing going for me, I would ride up with him from Kansas to Texas. One day I rode up with him for a competition and there was a girl known for her big red hair known as "big red" and I offered to make her ponytail bigger! She let me tease the underside of her ponytail and as I combed the hair on the top to smooth it out, I had no idea I was creating the trend the entire cheerleading industry would follow. Her coach asked who did her hair and I started doing more and more girls at the gym. Soon I started getting texts from girls who were considered famous in the world of competitive cheer. Instagram had just become a thing in 2011 and Cami Branson was one of the big names in all-star cheer and I started doing her hair for competitions and my Instagram went from a couple of hundred followers to a couple of thousand followers overnight. Suddenly I started getting dms about this big ponytail I had created, how I did it, how could they schedule with me, what competitions would I be at. Me a beauty school drop out with no license and no plan was all of the sudden had a career overnight. Other big names in cheerleading began messaging me and posting my work. Gabi Butler from Netflix's "Cheer" and her family started helping me more than I can ever thank them for. They would post on Gabi's social media that I would be at a competition teasing ponytails and I would a line of at least 10-20 people all day long every single day there was a competition. I was able to travel around doing cheer hair for years making a living with no license. But I always wanted to be official, to feel like a professional and not a kid doing cheer hair.
So after a couple of years, I moved back home to Kansas and returned to hair school for my third and final time. While in hair school, I went to visit my classmate who was working at a bare minerals boutique in the mall by our school. I started swatching a few of the eye shadows and the manager looked at me and said do you do makeup? And I said I do hair but we get very little makeup training in hair school. She said do you like doing makeup? And I said I lobe doing makeup and I walked out of that visit with a job! I fell in love with makeup and realized my gift wasn't hair my gift was making women see how beautiful and confident they can feel about themselves. I was graduating hair school at the beginning of December and new I wanted to get back to wigs, that's what made me the happiest, and now with my new makeup skills, I would have so much to offer theatres. I reached out to a friend in NYC and he set me up with two friends looking for a third roommate. I graduated, I had a place to live. I had money saved, all I had to do was take my state boards. I took the written and without studying at all, I received a 96 perfect! All I had to do was the practical, you know where you just go through the motions of everything I had learned three times now, piece of cake, or so I thought. I panicked and forgot my tripod so my mannequin head was loosely flopping around the table like. Dead fish my whole test. You needed to receive at 75 to pass and I received a 74 percent. I was crushed. I immediately went to reschedule since my flight to New York City left in a week… the kind lady politely explained the tests have to be scheduled three weeks in advance and I wouldn't be able to retest before I left. I felt like the world was out to get me at that point, like I wasn't meant to have a license. I had no choice but to move to NYC without a license. While in New York, I took my resume to every broadway theatre in the city.
My first week in the city I had no job yet, still hopeful things would fall into place as they had seemed to do my whole life. But that was not the case, quite the opposite. I received a phone call from my aunt that my mom was in a coma. My mom adopted me as a baby and was never married so my mom was my whole world. She was mom and dad, she was there to bail me out of trouble or to send me money when I wasn't able to budget. My rock had disappeared as a lifeline. This was the first time I realized I needed to do more than hope things would fall into place. I got a job as a customer service rep for Davida bridal, I worked for a freelance makeup company, and a few weeks I got a call from my mom telling me she was doing better! After a couple of months, I received a call from a theatre asking me so interview with the wig designer. I went to interview, I styled a wig and was hired on the spot.
As I was leaving, the wig designer asked me the thing I had been dreading since I left for NYC. "Do you have your license?" I jokingly replied of course in Kansas we all clerics ourselves around haha. He said not a driver's license your hair license. Unfortunately, I wouldn't be able to be on payroll for the theatre so we worked out a deal that I could come in and style wigs at the wig studios in the city and not in the theatre and he would pay me under the table. I did this for a while but the city life was beginning to get to me. Being crowded everyday around angry strangers who are always stressed and tired is not my idea of paradise. So after a year, I returned to Kansas however the life I left behind was unrecognizable. My mom was forced into retirement and moved out of the house I grew up in into a senior assisted living center, my dog had passed away from the stress of my mom being gone and my car I left behind was sold. I couched surfed for a while and returned to my job in the mall at bare minerals.
I continued to avoid retaking my state board and now, over a year had passed since I had prepared for the first test. My mom sent me a text one day that said all I want for my birthday is you to get a license. I registered to take the test that day and went to a training course at my old school. I finally passed after six years and three hair schools. I finally could say I was a licensed professional. Shortly after, I was on Instagram and came across a cheerleader posting about hair products for cheerleaders and dancers. I sent them a dm and within a few weeks, I was flying around as a platform artist for their booth at cheer competitions and beauty expos. After a couple of months, they offered me a full-time position as the director of education. I moved to Malibu Ca and began my adventure with Rock Your Hair which was created by Michael Orourke who was the creator and owner of Big Sexy Hair. I began training Michael on my technique for cheer hair and he and the owner of rock your hair Nicole taught me so much about the hair world from the business side. Our company started working with a lot of talent in LA including the cast of Dance Moms. I got to do hair for the girls form the show which was such a huge honor.
Eventually, the nonstop traveling became too much for me and I wanted to finally put my license to use and see how I liked working in a salon. I packed up and left the Malibu beach for the Texas heat. I had plans to stay with a friend when her extra bedroom opened up but until that happened, I was on my own for a while. I didn't know many people here and I've always had a hard time asking for help so I did what I had to do to survive and lived in my car for a few months. I was waiting for my hair license to transfer from Kansas to Texas and so I applied to any job I could to get myself out of this situation I was in. I got a job as the daytime matree d at a restaurant and started saving up all the money I was making. When my friend's extra bedroom was available, I had saved up enough for rent and my hair license arrived in the mail. I applied at Drybar in Dallas and was hired right away. Suddenly I had a job doing hair and a roof to sleep under. While at Drybar, I became friends with this cute stylist named Taylor. She Was starting to break into the music industry as a rapper. Still, very early in her music career, I began coloring her hair and styling her hair for any last-minute shows she was performing at. After a year of working at Drybar a woman named Katie Rogers came in who had created her own line of extensions Mermaid Hair and was about to open her own salon. I told her my life story and how I had gotten to Dallas and before her appointment was over she asked if I would come work for her. I eagerly accepted the offer and began doing mermaid hair extensions at the mermaid Sealon.
As I worked at the Sealon, my friend Taylor's music career began taking off after a song called trappers delight was posted by world star. She became Tay Money and I started doing her hair for more concerts, music videos, even for her first album cover. Recently her song Bussin became a viral dance on TikTok. Being Tay Money's hairstylist is one of my favorite accomplishments in my career. To get to watch someone who is so kind and humble have all their dreams come true is truly amazing. After a couple of years at the Sealon I started booking more photoshoots and doing a lot outside of the salon so I felt it was time to become my own boss. I recently moved into a suite across from north park mall at Ovation suites which gives me the flexibility I need to keep up with all my different adventures I've been so blessed to be apart of. I couldn't imagine what my life would be like if I hadn't embraced the gifts, I was given. Sometimes things may seem like the easy way out when in fact, something were just meant to be.
Maxamillion_hair – what should we know? What do you do best? What sets you apart from the competition?
I specialize in hair extensions, hair styling, wig styling, makeup and body painting.
What is "success" or "successful" for you?
Success is finding a job that adds value to your life. Not something that Just adds financial support but something that positively contributes to your life. Something that brings you joy, something that challenges you and makes you grow, something that you constantly want to learn more about. That's how I define success.
Contact Info:
Address: Hair Society in Ovation Suites
9100 N Central Expy
Dallas Texas 75231
Email: maxr33@gmail.com
Instagram: Maxamillion_hair
Image Credit:
Priscilla Dasilva
Suggest a story: VoyageDallas is built on recommendations from the community; it's how we uncover hidden gems, so if you or someone you know deserves recognition please let us know here.