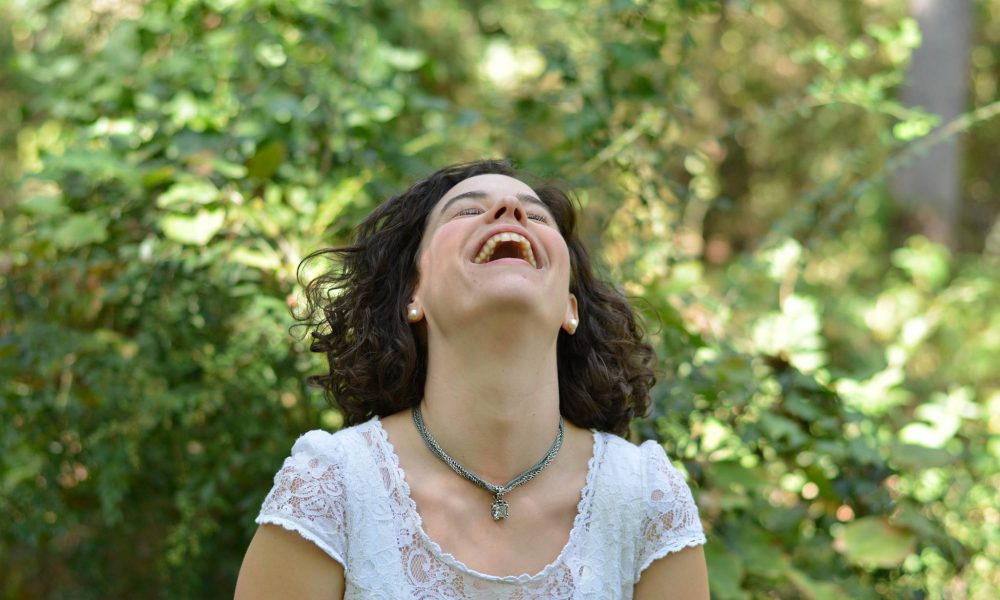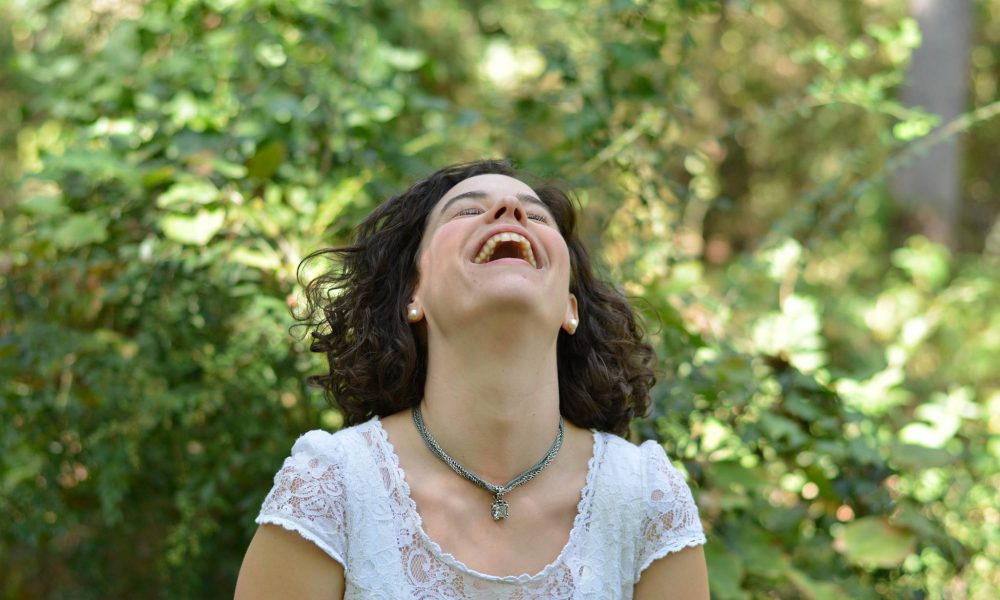 Today we'd like to introduce you to Misty Gilbert.
So, before we jump into specific questions about the business, why don't you give us some details about you and your story.
Unlike some people who always dream of being an Entrepreneur, for me, it just started. In 2004, through mutual connections, I was put in contact with a Physician who was frustrated with the revenue cycle of his Family Practice Clinic.  He was exasperated with the state and federal laws and inundated with the administrative demands that running a business takes. I had seen this with each employer I had worked for previously and dreamed of doing more on a deeper level to do help Entrepreneurs have the thriving businesses they desired by the practices I had used in my roles.  
This opportunity was the beginning of my journey working with entrepreneur's and healthcare professionals to figure out what was working and not working in their business, help them to develop a clear message beyond just a vision and mission statement, one that is consistent on all levels of services not only through the online image it displays but the actual customer experience at each step of the way.  It was a chance to show them how to formulate a cohesive team that is operating in their sweet spot, with a core purpose together designed to communicate and problem solve everyday challenges. Part of this process begins my looking at the core values of each business and the foundations that the business platform is built on. Once you have these elements in place you can dive into making the day to day operations more efficient and effective.  All of these things are keys to creating the profit margins that you want to see in your business.
The reality is that most individuals are very good at their craft and skill, but lack the ability to get all these puzzle pieces working together. Having a mission and vision is a fabulous start, but it requires a willingness to get behind the scenes and address the inside issues and a determination to succeed beyond the words written as a statement on the wall or in an employee manual.  The inner issues of each individuals personal life will bleed over to the business and the true results are sustained when these challenges are dealt with and not ignored. The pain in our lives is there to motivate us to figure out a better solution and get to the next step. When we ignore these pain points, we only exacerbate the issues. Being able to be hands-on with entrepreneurs allows them not to stay stuck and overwhelmed and have an assistant right there in the weeds with them guiding them to the choices that will allow them to make their business successful.
My desire to help Entrepreneurs is created from getting them to be the best version of themselves so that this is reflected in their business and they can address the gaps that keep them from succeeding.  I help them go back to doing what they love and what they had spent so much time going to school for. These individuals are ones that are experiencing the stresses of life and business which have ultimately taken a toll on their soul, causing them to be frustrated with life and lose the passion for what they felt called to do.  It breaks my heart to see people with personal and business lives full of chaos, enveloped with fear, just trying to survive. My passion for helping others to live intentionally and obtain true freedom comes from the results of my own painful journey and the outcomes from facing my fears and limiting beliefs that were holding me back from being the best version of myself.  I want everyone to have the success they desire and not self sabotage their dreams. Designing a personal and business life truly is something you can do!
Overall, has it been relatively smooth? If not, what were some of the struggles along the way?
Life has been anything but smooth for me, from an abusive childhood, to being raped at 17, spending 37 years a part of a religious cult that consumed every aspect of my life, to being rejected by friends and family, all made the path of figuring out entrepreneurship more challenging.  We grow up expecting our life to be smooth and go completely as planned, but in my experience, I find that the challenges that happen are for us to grow. These obstacles help us to figure out what really is important to us, search for a better way to live and to live life at a greater depth.  If we didn't have challenges, we would not have problems to solve and solutions to figure out.
My life dramatically changed when I owned my painful experiences and began talking about them, both on a personal and business level.  When I shared the trauma I had experienced and how it was affecting my everyday life, this is when I really developed relationships that had meaning and found solutions to change my inner world and the way I responded to life.  When I questioned the things I had always been taught and went on a journey to figure out how to have an intentional life, embody courage, generosity, and love at a heart level, my life changed before my eyes. This has been a difficult thing to do but one of the most rewarding things I have experienced.
The biggest challenges I have had in business was creating a team that was cohesive to my company vision, mission, brand, and skill set and not just hire the people who said they wanted the job and wanted to do the work, but actually spend time and effort learning the skills and truly wanting to be the arms and feet of my business.  The training I provide clients came from the work I had to do to create my own cohesive team.
Another challenge I had is servicing clients who didn't want to pay, but I believed they would once they saw the results. I have learned the reason behind why clients don't want to pay is because they don't value the service and they don't want to change.  It is easier for them to keep doing things the way they are then stop and radically address the pain points. Choosing to respect myself and the services I provide and not over extend myself because of someone's promises has been a learning experience for me.  Defining what I will do as charity work and what I don't has changed how I do business, which ultimately came from valuing myself and creating boundaries.
Having a workaholic mentality is an abusive framework that will never lead you to the true results you want.  Business takes a balance of work and play. We are told as entrepreneurs that we have to sacrifice and work really hard to achieve our goals.  We therefore focus more time and attention on all the work than we are about creating the daily balance. Making sure that we create the vital balance in our personal lives allows us to carry it over into our business lives as well. Choosing to design a routine and make the simple adjustments daily will allow us to have the successful lives we want.  The routines we set daily, will allow us to achieve weekly, monthly and yearly goals with more ease. But we must be intentionally vehemently dedicated to what we do. When we drive our lives from a vision of the end game, we can spend time, energy, and money on what fuels the life we want and not make decisions emotionally without alignment to what really matters to us. This was my third, and probably the greatest challenge that I had to overcome to live my best life.
Learning to see challenges as the key to the next step, will create the momentum needed for empowerment. I have not always seen life this way and lived, like most people, reactive to the world around me, instead of fully intentional. Changing this made the biggest shift for me in my personal life, which dramatically affected my business path when I applied these concepts I learned through working with coaches.
There will always be new laws, new rules, new changes that don't get us the results we want. We can either stay stuck in this paradigm, or we can choose to see it from a different perspective and allow for significant growth. The results of it all come from if we will let the circumstances drive us towards what we want or create a wedge between us.  A simple shift in our focus on these things is all it takes.
The Resource Management Group, LLC and The Sassy Voice, LLC – what should we know? What do you guys do best? What sets you apart from the competition?
The Resource Management Group, LLC dba Medical Account Solutions is focused on assisting the Entrepreneur in developing the leadership skills needed to grow their team, while providing information and adapting of all industry changes, to addressing the challenges that are holding the business back.
We do this by improving and defining processes that increase profits, evaluating and developing the uniqueness of their business that distinguishes them from their competitors and inspecting things from the inside out. We help each business owner figure out what expenses they really need to operate their business, what is causing the lack of revenue streams they desire, what communication breakdown is happening in the team, what gaps they have in the services they state they provide compared to what is actually delivered, review how the team are actually carrying out these services, to further understanding of each person's personality type and how the five love languages is applicable in a work setting, and making sure that each individual is thriving in their skill set in their role.
The core effectiveness of what we do in business begins with the focus on establishing a relationship with you that enables us to see your business from your perspective. Our approach is to understand that every business is unique with its own core values and methods and to create a plan that is in alignment with this. Our goal is to use our extensive knowledge and experience to develop and grow your business to the next level.
We are dedicated to finding a solution and creating a resolution to all of your frustrations, challenges, and issues. A fresh perspective from an outside source can bring tremendous results to get you back on track in addressing areas of concern through problem-solving solutions and strategic planning. The consulting and training services we provide you are dedicated to increase your knowledge and improve your business. Our extreme attention to detail ensures accuracy on every level with proven results.
The services we provide range from Consulting, Training, and Accounting. We provide this personalized service to our clients with efficiency, accuracy, and professionalism by means of excellence. Our goal is for you to succeed in all areas of business!
As a Writer, Transformational Coach, and Speaker of The Sassy Voice, LLC dba Misty W Gilbert, I find that most of us live with fear, shame, guilt and regret.  We are unable to move forward out of the box that keeps us trapped from being our true selves, fighting to share our voice, allowing others to dominate, control and manipulate us to prevent us from accessing our own truth and God given power.  I boldly call you to take the steps to overcome your own story and find the abundant path. I show you how embracing your pain is the key to leveraging the freedom you want. I give you the tools to find the courage and hope. You will see how living authentically allows you to be more fully alive.  We figure out what your core values are, what is holding you back with limiting beliefs that you are holding onto, the painful stories you keep running in your heart and mind, the courage you lack to being yourself, the freedom you do not believe you can have. You will understand the process of learning when and how to have expectations of relationships and life, when and where to let go versus hold on, and how to choose to accept your situation and be positive in all circumstances.  I want to help you transition from your limiting beliefs about fear, shame, guilt and regret to embrace a life lived from the heart, with love and freedom. It all comes from the power of choice.
What is "success" or "successful" for you?
Success to me is being a ripple effect into one person's life by showing them how to move past the limits they or others have placed on themselves.  It is addressing and embracing the areas of pain in their life that are hindering them from having success, many times because they have not released the mistakes and failures they have experienced and are letting these areas stop them.  By creating a process of focusing on their focus and being grateful for all experiences, good and bad, we shift our perspectives. When we individually look at what is important to us and be decisively consistent at being intentional in our lives, we will find that the simple disciplines done consistently over time produce phenomenal results. When we help others see how to achieve these simple routines, they have a foundation to create and build the life they really want from it.
I have experienced significant growth the last 4 years of my life by working with mentors and coaches, both on a business and personal level.  Learning to ask others to give me their outside perspectives and help me work through the blocks that were keeping me from having the life I wanted, allowed me to see the moments when I lacked the courage, determination, grit, and ability to reach my goals.  By learning new methods and resolving my fears and limiting beliefs I am able to be a better version of myself. This is when growth happens or each of us. Learning to focus intentionally on what is important and continue to refine this process is the way a successful life is developed.
True success is living in alignment from the inside out.  We have to live our lives in complete congruence to our core values and purpose, we will purposefully live from the heart.
Contact Info:
Getting in touch: VoyageDallas is built on recommendations from the community; it's how we uncover hidden gems, so if you know someone who deserves recognition please let us know here.