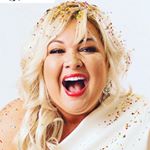 Today we'd like to introduce you to Melissa Radke.
Thanks for sharing your story with us Melissa. So, let's start at the beginning and we can move on from there.
The year I turned 41 my life changed forever, simply by blowing out the candles on my birthday cake. This is because instead of making a wish, I made a promise – to myself; I promised myself that for the next 12 months of my life I would live differently. I would live unhindered by my fears or my anxieties, I would do things that scared me, I would face things I had been afraid to face, I would live in a confidence that had escaped me years before. For 16 years I lived in Nashville with the dream of being a singer; and although Nashville loved my voice, they hated my size – and they told me that privately and publicly for most of those years. So the words that had been spoken over me had entangled me for far too long. And I was sick of it! I wanted to live free of it. I once used the word "tattoo" to describe what those years in Nashville had done to me and that is a fitting description; their words were tattooed on me. "Too big" "Too loud" "Too much" "Dreamer" "Waste of time" Those words owned me. But not until that moment – over that cake – did I make a decision in my heart and mind that I would commit myself to one whole year of living like none of that mattered. I realize "brave" is a buzz word, but it's more than that for me. That year was hard but I faced it. bravely. One of the first things I did was begin making videos and posting them online. The third video I ever posted went viral and as of today has over 150 million views. I now have had ten videos go viral, with each having millions of views. I was asked to put my story on paper and in July of 2018 I released my first best-selling book called Eat Cake. Be Brave. The craziest thing that has come from all of this, though, has been the release of our unscripted sitcom which premiered on USA Network this summer. We filmed six episodes of our self-titled show, The Radkes, and had a blast doing it! (To know if there will be more episodes coming soon then be sure to follow me online 😉 )
We're always bombarded by how great it is to pursue your passion, etc – but we've spoken with enough people to know that it's not always easy. Overall, would you say things have been easy for you?
It has certainly not been a smooth road. But if I'm honest, the most difficult part of the journey has been ME! I think everyone can relate to this if they're honest. Showing up for our lives in brave and bold and confident ways is terrifying. No matter our raising, no matter how hard or easy it was, we have all been told in a variety of ways that we are not enough….not ready….don't look the part….not talented enough….ugly….fat….lazy…..dumb…..you name it! And we deal with these voices in our head and in our heart on a daily basis. To then be thrust into an arena where people are looking at me and judging me and trolling me and hating me and loving me and did I mention TROLLING ME, yeah, it's hard. I have to quiet the chorus of doubts in my mind almost daily. But I do it. I take the time and pray and meditate and focus on the end goal, and I do it. Trolls won't stop me. Doubters won't delay me. The only real enemy is my own mind, and I have every intention of telling it what to do – not the other way around.
We'd love to hear more about your work.
I graduated from college with a degree in commercial music performance – so I know how to work a stage. I wrote a column for a regional magazine for years, for free, just so I could get my writing out there – so I know how to write. I have spoken on stages to people my entire life – so I know how to talk. I say all of this because it's important to me that people know my life did not change because of a viral video. My life changed because when that viral video hit – I. WAS. READY. I had been honing my craft for years, even when there was no money or no vision. I knew what I was good at and I worked it. Even when there was no one asking for it or trying to book it. (ha) So now I write books for a living, I make television for a living, I have a social media following of almost 500,000 people and I travel all over the United States speaking to people for a living because I found out what I was good at a long time ago and I just prepared myself for this moment. Don't think for a moment I am where I am because I made a funny video. I worked for this moment. I worked when no one was watching or listening or cared. And now, the thing I am the most proud of, is the moment I get to stand on a stage in front of 12,000 people and tell them that the hard work – the work no one sees, the work no one believes in, the work no one understands – is what gets us to the dream. But the thing that sets me apart from everyone else, is I'm hella funny when I do it. A motivational speaker without a sense of humor is the worst!!
What were you like growing up?
My favorite thing to do when I was growing up, was to get home from school, put my jambox (remember those?) in my window, turn it up really loud and go stand in my front yard and pretend to be Mariah or Whitney and whenever the wind blew, it was people applauding me. Does that tell you anything about my childhood? Ha! I was a cut-up from the beginning. I loved the stage and never shyed away from it. I traveled with my family and we sand Southern Gospel when I was as young as about 10. I was an avid reader and I have journaled my entire life. I was creative and imaginative and liked to "escape" from the everyday life as much as possible. My childhood was happy at home, but incredibly lonely at school. I was an artistic kid who did not go to an artistic school – so I never really fit in. I spent my entire seventh-grade year eating my lunch install #3 in the girl's bathroom. But that was a year I will never forget. Something happened that year in one of classes that changed my life and I remembered coming away with the decision that if I was going to be anyone it would have to be myself, I wasn't a good enough actress to play anyone else – but me. (I would tell you what happened but then you wouldn't have to buy my book. )
Contact Info:
Address: Melissa Radke 1705 Feagin Drive PMB 216-A Lufkin, TX 75904
Website: www.MelissaRadke.com
Email: melissa@melissaradke.com
Instagram: @msmelissaradke
Facebook: Melissa Radke
Twitter: @msmelissaradke
Other: www.OrdinaryPeopleOrdinaryThings.com – Podcast – OrdinaryPeopleOrdinaryThings on iTunes, Google Play and Stitcher
Image Credit: Kylie White Suggest a story: VoyageDallas is built on recommendations from the community; it's how we uncover hidden gems, so if you or someone you know deserves recognition please let us know here.