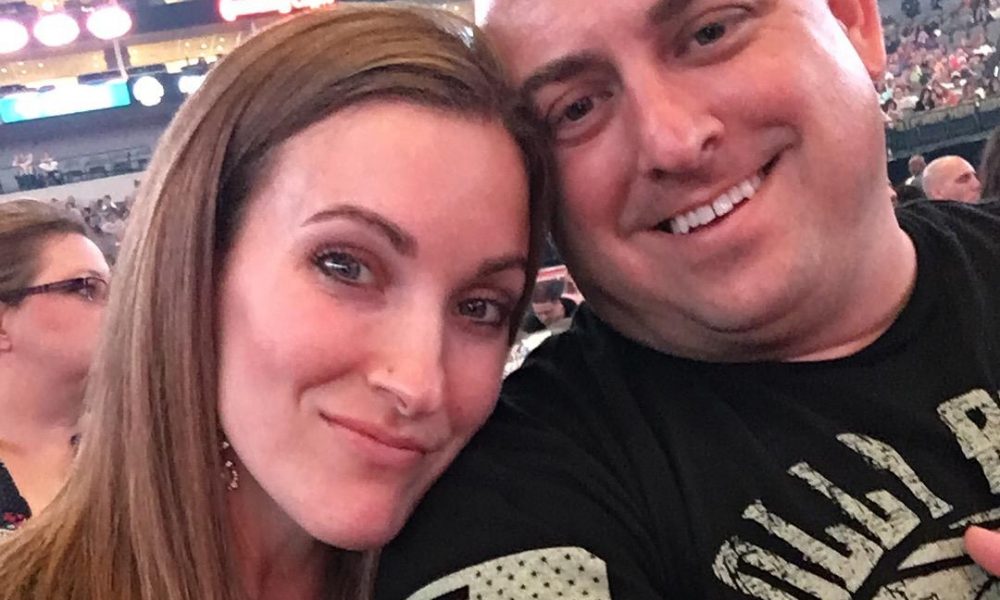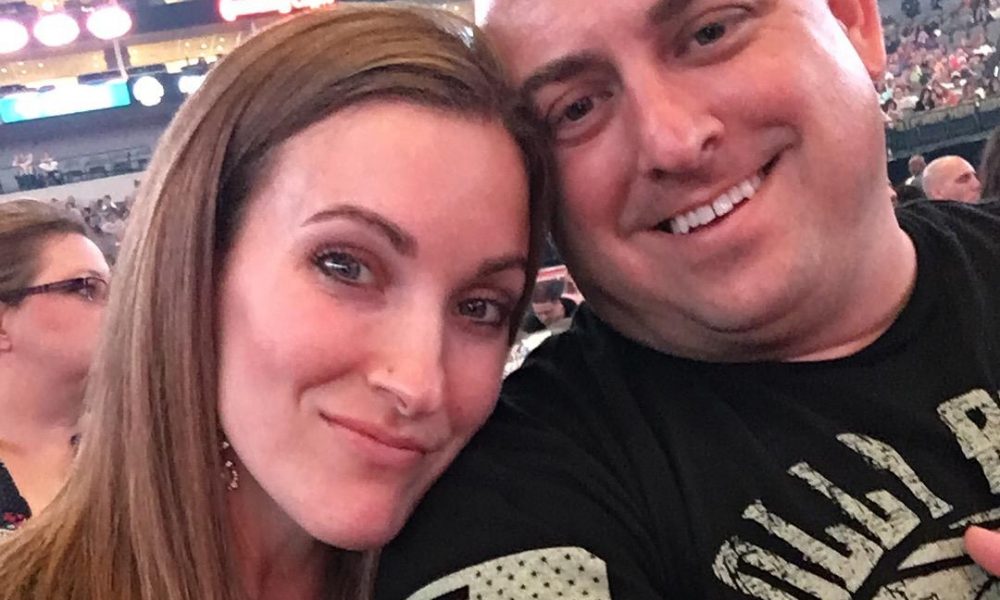 Today we'd like to introduce you to Michelle and Jason Webb.
Michelle and Jason, can you briefly walk us through your story – how you started and how you got to where you are today.
We came up with the idea of Top Shelf Hydration in 2015 while on vacation in Key West. We were eating brunch on Duvall Street and we kept seeing people come out of hotels hurting from the previous nights fun. We started talking about how the ER would help them recover and that thought was the beginning. The rest of the trip we talked about how we could offer hangover treatments at a fraction of the cost as an ER visit as well as offer other hydration options. We decided that when we returned home we would talk to a friend of ours we trusted and see what he thought. So, when we returned we approached our friend, Dr. Keith Seto. He thought it was a great idea and believed that we could make it happen. He quickly offered his assistance and we took full advantage of his generosity. He was willing to give us advice and guidance from not only a medical standpoint but from an insurance and business view as well. We then started to struggle with the biggest step of all, do we do this. Our decision became an easy one to make when we looked to the future. In 30 years, what would we regret more, trying and failing… or not trying at all and wondering what might have been.
After setting up the framework, Jason and I located a well respected medical lawyer in Dallas that was willing to meet with us. We pitched him our idea and after answering several questions he told us he believed we could make it happen. We then spent the next several months working on protocols and setting up the business. Our first day to offer our services to the public was in March of 2016 at a Sprint Triathlon in McKinney. We used a toy hauler RV as a mobile IV hydration office. We did that for a couple of months and then we were approached by Kure Cryo in McKinney. They offered us a room inside of their cryotherapy store for us to offer our services. At that time, we lived in Corinth but believed this was an opportunity for us to start getting our name out. Soon after, we started offering services in Kure Cryo we were able to make contacts with a couple of other Cryo stores. One in Allen, CryoBoost, and one in North Frisco, Elite Cryo.
When this happened, we quickly realized we could not keep traveling from Corinth to these locations for appointments so we decided to sell our house in Corinth and rent an apartment in McKinney so we could dedicate more time, money, and effort to the business. Making these alliances have been the biggest education for us. We were able to learn so much from Dave and Kate at CryoBoost, Jeff, and Lisa at Elite Cryo, and from Bo, Wylie, and Josh at Kure. After some time, we started to get so many appointments that we could not keep driving to the different locations so we made the decision to start working towards our own location. We had decided that in the summer of 2018 we would open our first Top Shelf Hydration store. That process was sped up when Kure Cryo suddenly and without noticed closed their doors in February. What at first seemed like a huge set back ended up being a hidden blessing. It forced us to look at different options in order to solve a problem. We ended up signing a lease in Southern Hills Office Park for our very own place. We were able to get everything up and running quickly and we opened that location on 01 March. During those couple of weeks, our clients were amazing as we continued our appointments at CryoBoost and Elite Cryo as well as anywhere else we could. The great thing was that CryoBoost and Elite Cryo were both very supportive in the whole process and they have continued to be a support to us.
Has it been a smooth road?
It has been a bumpy road that has definitely been worth traveling. We started this business to help us be more financially secure when we retire. We both have kept our careers, me as an ER nurse and Jason as a Firefighter/Paramedic. Because of our goal, we decided that we would not take on huge debt in order to make the business work. So, one of the biggest challenges has been making sound financial choices and realizing that it may take us longer to reach our business goals. The first couple of years were rough because we had to dip into our savings to keep the business going at times. Another big challenge has been staying dedicated and focused on our careers while putting in the time and effort it takes to start a business. A big key has been that this is something that we are doing together and we have always said that we will shut the business down in a heartbeat if it starts tearing us apart. That is keeping with our biggest goal, our retirement together. We also have a motto for our family that we try to live by, "Alone, we Survive, Together, we Thrive!" In fact, we believe this enough that we both have a tattoo with this saying.
We'd love to hear more about Top Shelf Hydration.
Our main goal is health and wellness for our clients. We started this business thinking hangovers would be the bulk of our business, but we both learned very quickly that health and wellness were what the majority of our clients were really wanting to achieve. We do our best to offer services that are designed to keep our clients healthy and energized, and we are constantly researching new products we can add to our list of services.
At the moment, we offer IV hydration options that include: hangover relief, electrolyte supplement, vitamin C supplement, antioxidant/detox, immune boost, migraine relief, and so much more.
We also offer services tailored to a clientele that isn't too keen on being poked with needles. These services include: Normatec air compression therapy and Oxygen/Aromatherapy.
We recently started offering Botox and oxygen facials as well.
We are most proud of the relationships that we have developed with our clients. We have been able to meet some amazing people. It is great to see all the different ways people have succeeded in their own lives as well as the obstacles they have overcome.
We have also enjoyed taking a concept, developing it, implementing it, making adjustments, and then seeing our hard work produce positive results.
Customer service sets us apart. There are several IV hydration companies out there. We all basically offer the same services at roughly the same prices. So, why would someone choose Top Shelf over another one? We do everything we can to make the client feel special. We pride ourselves in tailoring each of our hydration packages specifically to the needs of each client. No two people are the same, so what works for one might not work for the other. Our hydration specialists sit down before each IV session and learn from the client what their health and wellness goals are, and from there they design a hydration option that will best help our client achieve that goal.
So much of the media coverage is focused on the challenges facing women today, but what about the opportunities? Do you feel there are any opportunities that women are particularly well positioned for?
Women, in general, are a lot stronger than what I think we give ourselves credit for.
Being a female majority-owned business has opened up many opportunities and I can honestly say that I have been lucky that at no point in this process have I felt like my being a woman has put our business at a disadvantage, in fact, it has been quite the opposite.
When my husband and I set the business up, we put me as the majority owner so our business would stand out as a female majority-owned business, and it has opened up a number of doors for collaboration and partnership with other local female-owned businesses.
All that said, I can honestly say that my biggest strength in all of this has been the fact that I have been going through all of this with my husband and my best friend. I don't know of many couples that could come up with an idea, implement it together, and do as well as we have.
Pricing:
Electrolyte Hydration $90
IV Hydration $80
Top Shelf Vitamin Infusion $120
Antioxidant Additive $50
B-Complex Additive $40
Skinny Shots $30 or 4 for $100
Oxygen/Aromatherapy $20
NormaTec Compression Therapy $15
Botox $10/Unit
Oxygen Facials $70 or 4 for $200
Contact Info:
Getting in touch: VoyageDallas is built on recommendations from the community; it's how we uncover hidden gems, so if you know someone who deserves recognition please let us know here.