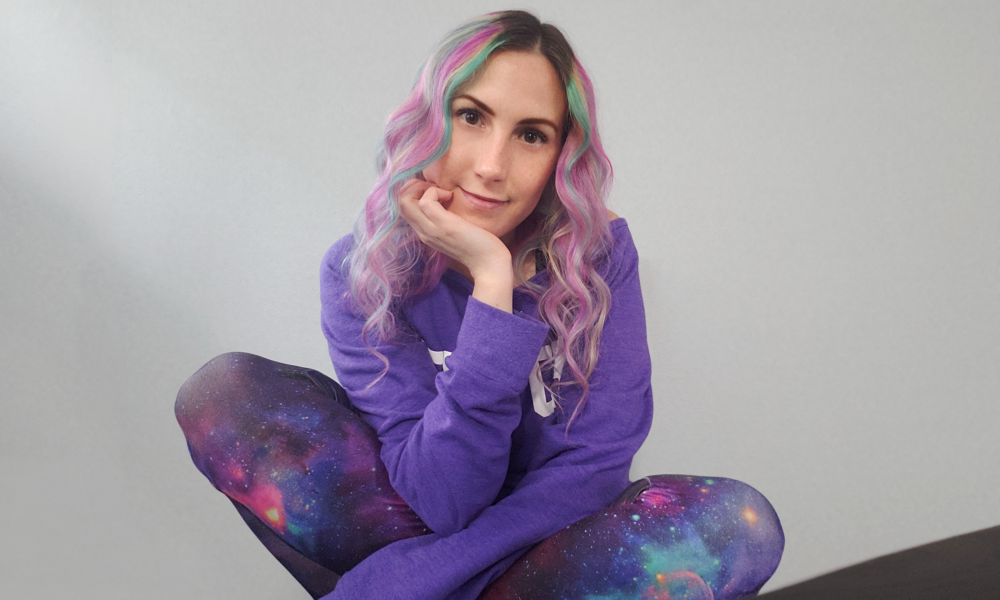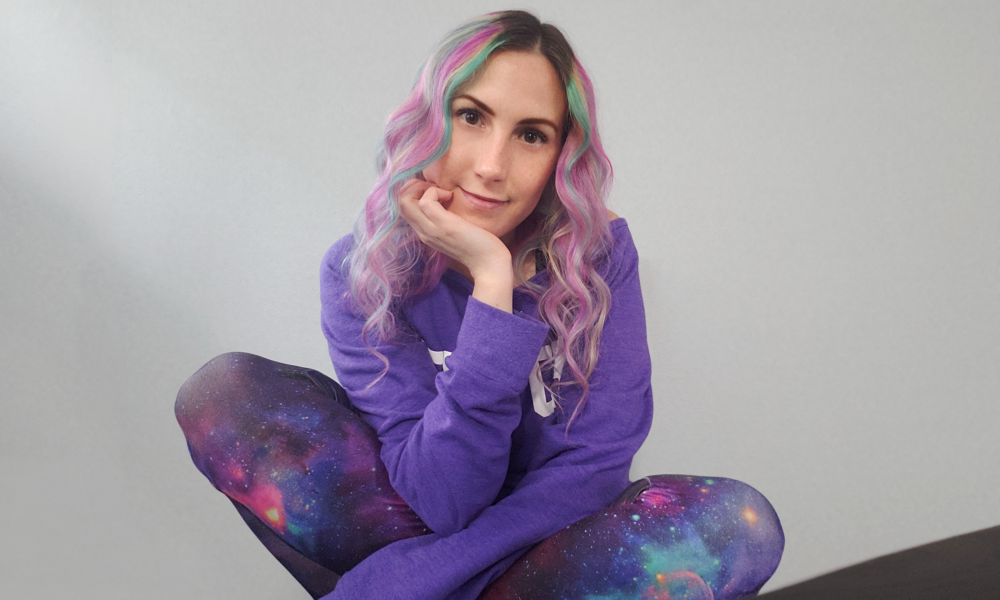 Today we'd like to introduce you to Misty Vicious.
Thanks for sharing your story with us, Misty. So, let's start at the beginning and we can move on from there.
Hi I'm MistyVicious and I'm a Cosplayer and Streamer. My passions are Cosplay, Perler Cosplay, Streaming, Perler/Pixel Art, Crafting, Photography, Photo Wizardry, and Gaming, all with a focus on positivity and acceptance.
I started Cosplaying when I learned that cosplay meant I could make my costumes at any time during the year instead of just on Halloween! Halloween has always been my favorite holiday and I've always gone above and beyond the norm. Cosplay is an art to me, an expression of self, my own unique design and interpretation of characters I love. I enjoy taking characters and adding my own twist to them as much as I love being as authentic to the original as possible. I have a few Cosplay series in the works, some I have started, some will be started soon.
They are based on existing characters and in each series, I will be creating my own unique character to add to the bunch. I would say my Alice Madness Returns Cosplay was my "first official" cosplay from back in 2014. It was the first one I made so many pieces to, instead of just adding small details like I had in the past. My most recent was a Perler Bead Cosplay of Xena the Warrior Princess. It was my first Perler Cosplay, after three years of my friends pushing me to do it, I finally had the time to commit to such a time-consuming project.
I designed the pieces from scratch; the chest and backplate, two shoulder pieces, two gauntlets, two armbands, four knee pieces, and 24 skirt flaps. I then constructed them from Perler Beads and then they were sewn onto faux leather. I'm proud of the finished product and I can't wait to start the next one! I take most of my own photos, I do all of the photo (editing) wizardry and I set up all of my websites/shops. I sell Cosplay and Modeling Prints and so much more.
I started live streaming (on Twitch) in 2015, as well as pc gaming. It has been a really fun and wonderful experience so far. Streaming is now a huge part of my life and I couldn't be happier! I absolutely love streaming because I'm able to hang out with everyone and have that instant communication between us. I urge anyone who has not experienced a live stream to come by and say hello and see what it's all about! I make the majority of my cosplays on stream as well as all of my crafty projects, gaming, and I even do my photo editing on stream.
I'm so grateful that we have been able to create such a magical community, where everyone can be themselves without fear of judgment or rejection. It's a community where everyone is able to experience positivity, support, inspiration, and more love than they know what to do with. Every unique being knows they have found a place where they belong.
I would like to take a quick moment to say that although I love everything that I do, it does not come without struggle. Mental, emotional and even physical struggles come along with the type of content I create. There will always be people who want to drag you down, no matter what type of work you do, and make you question what you're doing, but you have to remain true to yourself and do what makes you happy. I have been very lucky to have such a strong, supportive community who reminds me to push on whenever I have doubts. We support each other and lift each other up and I'm so thankful to my community, they are so incredible. I would like to invite everyone who reads this to join my community to feel the love and acceptance you deserve.
We're always bombarded by how great it is to pursue your passion, etc – but we've spoken with enough people to know that it's not always easy. Overall, would you say things have been easy for you?
There have been struggles, and I honestly believe there will always be struggles; such is life. What matters is how the struggles are handled. One of the biggest ongoing struggles is being a female in the streaming and gaming industry. It's really one of the more bizarre aspects of the lifestyle in my opinion. Women account for almost half of the gamers out there now. My gender shouldn't matter, but somehow it still does. I feel like society takes two steps forward and one step back.
On one side of the spectrum, you have the people who are happy to see more women in the industry and are very supportive. On the other side, you are met with constant hostility and negative stereotypes simply for being a female. One of the most common accusations is that we (females) are "stealing their views," which is ridiculous, along with plenty of other much more demeaning and obscene comments. I am an Affiliated Streamer on Twitch which is the largest streaming platform which has more than 15 million daily active users. There are plenty of viewers to go around. It doesn't matter what game you're playing or what you're wearing, they will say the same thing whether you're wearing a turtleneck or a tank top. And then the individuals who make no sense at all are the ones who see, for example, you are wearing a sweater and they ask you to remove it, and when you refuse, call you obscene names. 
There was a time, back when I first started streaming where I just wore whatever I was currently wearing for the day and I got to the point where I thought it was worth an extra few minutes of time to change into t-shirts or sweaters to cover as much skin as possible to avoid the drama. I went on like that for a couple of years. Honestly, that's just not who I am, I decided to stop going out of my way not to be harassed when that shouldn't even be happening in the first place and went back to my regular self. I shouldn't have to worry or care what I'm wearing as long as I'm following the terms of service, it's nobody else's business. If they don't like it, that's perfectly fine, I'm not forcing anyone to consume my content, it's a choice, keep on scrolling and find someone you enjoy.
Let's not even dig into how unequally women are portrayed in video games, but just know, improvement needs to continue. Everyone deserves to be happy, and the best thing to do is simply don't feed the trolls. Luckily, I have a great moderator team who are always there to have my back and kick people when they don't behave properly. Hopefully, one day this type of behavior will no longer happen and everyone will be viewed as equals no matter the gender and accepted no matter who they are. I don't think I'll be lucky enough to experience this in my lifetime but I will continue to try and make a difference until the end. If there's no conversation, there will never be change.
Another struggle is growth, it's a slow process and a lot of people don't understand that having a following doesn't mean you're making a lot of money. All of the money I make from sales, subscriptions and donations, go directly back into what I do. Streaming costs; games, game giveaways, physical giveaways, hardware, software, other things to do on stream, etc. Cosplay costs; materials, glues, sewing needles, thread, wigs, shoes, paints, accessories and details. Crafting costs; depends on the craft but all materials needed and any additional tools required.
All of that doesn't include the cost of printing, packing, shipping and the endless hours spent on research for materials, the time spent learning new skills, the time it takes physically creating items or cosplay, and time spent posting new items on shops and social media. I'm so thankful to those who purchase my items, subscribe on twitch, donate and share my work. Getting the word out to the right audience is the hardest part. No matter how much or how little money I make from it all, I truly love what I do and hope that I am able to continue for many years to come.
We'd love to hear more about your work.
I do it all myself. I research, plan out and create my cosplays, I do my own photoshoots most of the time, I do all of the photo (editing) wizardry and I set up all of my websites/shops. I handle all the posting and responding to comments on my social media platforms. I do get input and suggestions from my community which is always appreciated. I sell Cosplay and Modeling Prints and Posters from my photoshoots as well as Calendars (2020 is available now), stickers, button pins, magnets and more.
I also take custom orders, if a customer wants to see a specific cosplay or outfit, they are able to send me materials to create the cosplay or the outfit they would like modeled, upon my prior approval. Cosplay can be very expensive to create, so it's always great to have the option for someone to send something outside of my planned creations and be able to make something or shoot something I wouldn't otherwise be able to.
I do everything for my stream as well, there are so many behind the scenes things that have to be done; I create my overlays, panels, most emotes. When I do giveaways and raffles, I keep track of who wins, get their contact info, pack everything up securely, and mail it out. I'd like to do a behind the scenes series of videos to help new streamers learn how to get started, just gotta have the time for it and to edit all the videos as well. I sell merch that's related to my stream with designs I create, and I will be working on some additional merch which will available later this year, that focus on mental health and positivity.
My creative passions vary so much, I love being able to make something unique. So far, the Perler creations I've made include keychains, headbands, necklaces, earrings, ring boxes, storage boxes, ornaments, coasters, and magnets. I even mount Perlers onto painted canvas. I also make Stamped Jewelry and Keychains, String Art designs, Picture Frames, Bath Bombs, and pretty much anything that sparks my creative fire.
I do custom commissions for anything I create, if you don't see it listed, you can contact me with the details and I can let you know if I can create it for you. I have so many things I still want to create that I haven't had time to try out, so chances are, if you want something custom, I already want to make it! I have some big plans for this year that are in progress for some new creations that I'm really excited for including skincare, pet-friendly items, and some secret items you'll have to stay tuned to hear about!
What were you like growing up?
Growing up, I was always the happy little weirdo. I was always crafty and creative, I enjoyed thinking outside of the box and doing things differently. Halloween was always my favorite holiday. I loved singing and I have embarrassing VHS tapes in storage with my friends and I singing and doing fake interviews with each other. Now I do TwitchSings (karaoke) streams! I played video games often, from a very young age (4 or 5 years old), although I never completed games. I still never complete games. My goal has always been to have fun playing games instead of finishing them. To me, gaming was about the quality time spent with people I gamed with, not about the game I was playing, how many points I got or if I'll complete the game.
I still feel the same way, instead of solo games, I choose community-based games where people can join in almost always. I was bullied most of my school years, but it only made me stronger. I was really tiny, so I made an easy target. I've never cared what anyone thought about me, just a waste of time in my opinion. As long as I was happy with myself, they could say whatever they want and for some reason, that just made them hate me more.
Ultimately I knew that they were just unhappy individuals that needed to work on themselves. So not much has changed, I've just learned to do it all even better now. I'm still a crafty, singing, Halloween loving weirdo that enjoys playing games. I've upgraded to being bullied online, but still don't care about the negativity. Kindness is free, just be kind to others, it really costs you nothing, and you may actually feel good about it. Try it out. Don't forget to be kind to yourself as well.
Pricing:
Cosplay Prints – Starting at $5.00
2020 Cosplay Calendar – $24.99
Stickers – Starting at $3.50
Subscribe on Twitch – Tier 1 – $4.99
Subscribe on Twitch – Tier 2 – $9.99
Subscribe on Twitch – Tier 3 – $24.99
Contact Info:
Suggest a story: VoyageDallas is built on recommendations from the community; it's how we uncover hidden gems, so if you or someone you know deserves recognition please let us know here.