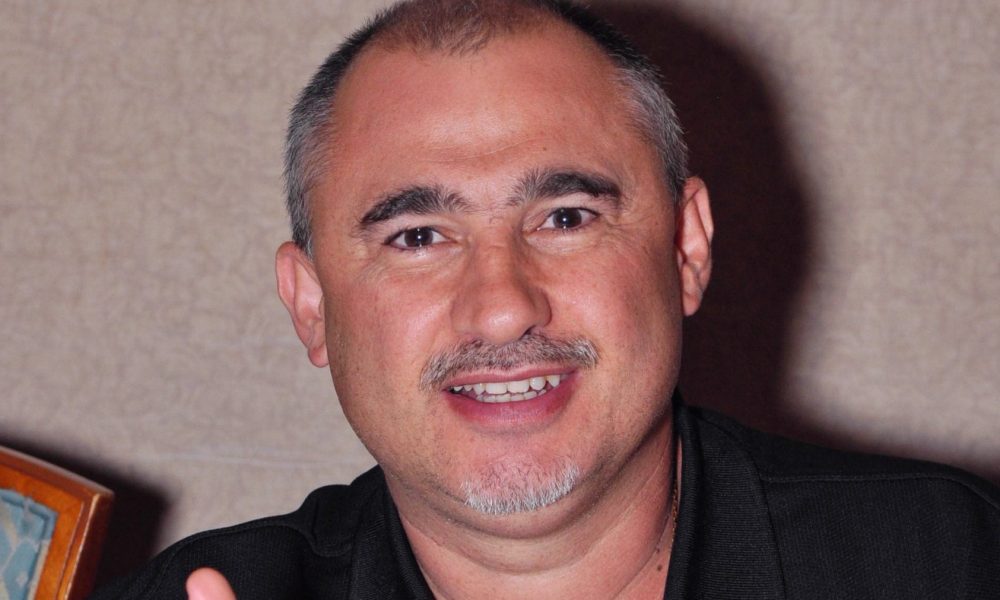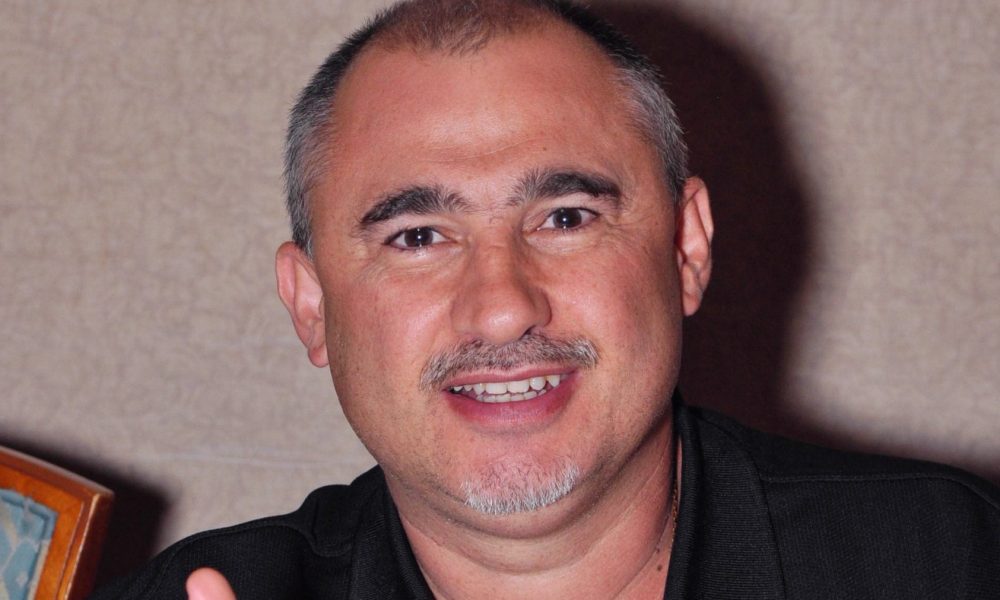 Today we'd like to introduce you to Moacir Rodrigues.
So, before we jump into specific questions about the business, why don't you give us some details about you and your story.
I was born in Santos, Brazil in 1966. It was always a dream of mine to come to the U.S. one day to study as an intl. student. I grew up playing soccer in Brazil. I traveled to Europe to play/compete in soccer when I was 16 years old for 58 days. It was a very successful trip.
Our team won numerous cups (trophies) in Norway and Sweden. Then, I became a semi-pro soccer player in Brazil.
When I was 21 years old, I decided to travel to the U.S. and start a new life. I arrived in Miami, FL in 1987. I found a place to stay and a job (less than minimum wage). I couldn't speak English, and I didn't know anybody. It was very hard to start in a new country with a different language, culture and customs. However, I persevered and have fulfilled my dream – the American dream – of a successful life in the U.S. I am a husband, father of six, and Founder/Executive Director of USA, United Students Association (USA Program).
I first began working in the field of international education in 1990. My personal intercultural experiences equipped me with a unique perspective and understanding that I was able to share with intl. students to help them through the process of cultural adaptation.
In 1995, I established the USA Program as an educational and cultural organization which facilitates qualified intl. students to come live and study in the U.S. at the high school and/or university levels. Over the years, after traveling to 48 U.S. states and 39 countries, I have helped thousands of intl. students come to fulfill their educational goals in the U.S. I work with hundreds of agents overseas (South America, Europe, Africa, Middle East, and Asia) who recruit intl. students to participate in the USA Program. USA Program has over 300 school/university partnerships in the U.S. to offer our intl. students a variety of options (over 5,000 courses and 1,400 degrees offered) for their educational/academic goals.
For over 30 years, not only have I fulfilled my American dream, but I have had the privilege of helping many intl. students fulfill their dreams.
Has it been a smooth road?
As in life, the road to professional success comes with some bumps along the way. My goal is to always overcome inevitable obstacles with perseverance, integrity, and improvement.
The intl. student industry is affected by various components – political events, world economies, individual desires, etc. We work with people from all over the world in vastly diverse environments and from different walks of life. The result is a fluctuation in the number of qualified students wishing to or being able to apply to study in the U.S. at any given time.
For example, South Korea was once a primary sender of intl. students to the U.S. However, in the last decade, there has been a decrease in intl. student recruitment due to their local economy. Now, it is beginning to pick up again. Some years, certain countries are strong in recruitment, but the next year, they may struggle which directly affects our business.
Another example of an obstacle that we faced was in the beginning of 2017 when President Trump took office, his newly implemented travel bans plus the bad social media publicity and inaccurate reporting about the U.S. economy, government instability, etc. This resulted in many intl. students being afraid of not getting their student visas and choosing to study someplace else. Today, much of the negative reporting that impacted prospective intl. students has decreased because they see the reality that studying in the U.S. is as just as promising as ever.
In 2015, I traveled to Armenia to participate in an educational conference as a speaker and to market the USA Program private high school service to the Armenian people. When I was there, I saw the huge demand for university level student services. It was at this point that I challenged myself and decided to expand USA Program to include intl. students over 18 years of age (high school graduates). That is when USA, University Study in America was created.
Today, we provide services to people who would like to come to America for study/travel tour, intensive English program, private high school, community college, bachelor/master/PhD degrees (university level), vocation and specialty schools. USA Program offers more services to more people than ever before.
Marketing and advertising must constantly change to meet the demands and desires of those in different parts of the world. To keep up, USA Program has to embrace this change and implement new deals to meet the challenges.
Obstacles and challenges are fundamental for a strong and innovative business. They must be confronted head-on in order for us to keep up with demands, create new services, improve business innovation, and strengthen our brand overseas.
So let's switch gears a bit and go into the United Students Association story. Tell us more about the business.
USA, United Students Association (USA Program) was established in 1995 as a cultural, educational, nonprofit organization. We provide services to all intl. students wishing to live and study in the United States of America. With over two decades of serving thousands of intl. students, we've established a strong foundation and gained vast experience, expertise, and proficiency in providing excellent services to our intl. students.
As our mission statement says: "USA, United Students Association (USA Program) was created to provide intl. students with an opportunity to further their higher educational goals in the United States by assisting and guiding them to successfully achieve their desired objective in obtaining a Diploma/Certificate/Degree – Bachelor, Master, and Doctoral."
The purpose of USA Program is not to match a school/university to the intl. student, but rather to recommend schools/universities that best match the intl. student's educational goals and personal desires (location, budget, and field of study).
What sets USA Program apart from others and unique is that we make the process easy and accessible to all (Convenience), we serve our intl. students with professionalism and integrity (Care), and the intl. student's satisfaction is our primary goal (Service).
As a company, we are proud that we are able to facilitate the realization of the educational goals and personal desires of numerous intl. students. We provide assistance and guidance to our intl. students every step of the way, thereby giving their loved ones (natural families) peace of mind.
Honesty and integrity is the core of USA Program. As a born again believer (Christian), I want to glorify God in all I do and to make sure that our participants will have the utmost care.
USA Program believes that education is power. Education is a door to a better future. If you want to change the world, get a better education and study/work hard because what you accomplish today will determine your tomorrow (future).
In the past 10 years, the desire for intl. students to study in the U.S. has doubled. Today, there are over 1 million intl. students in the U.S. and US$40 billion added to the U.S. economy (source: open doors). Prospective business is booming.
USA Program desires to capitalize on this increase of intl. students by adding more overseas agents, more school/university partnerships, and by providing our services to more intl. students. We plan to make a positive impact on as many lives as possible and to change the face of the world through a better education.
Contact Info:
Address: 83 Misty Mesa Trail
Mansfield, TX 76063
USA
Website: www.usaprogram.info
Phone: 817-477-4224
Email: study@usaprogram.info
Getting in touch: VoyageDallas is built on recommendations from the community; it's how we uncover hidden gems, so if you know someone who deserves recognition please let us know here.