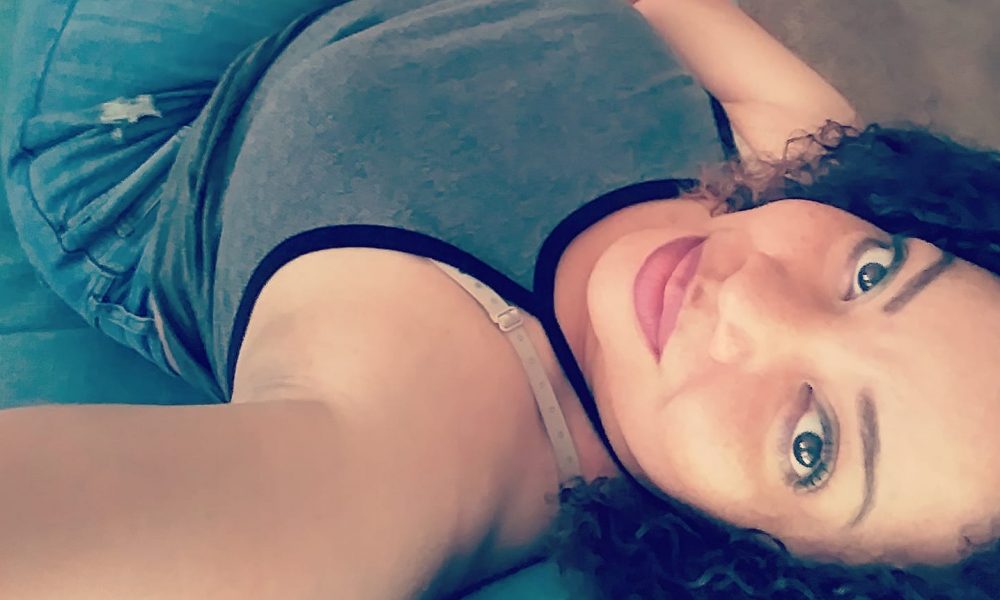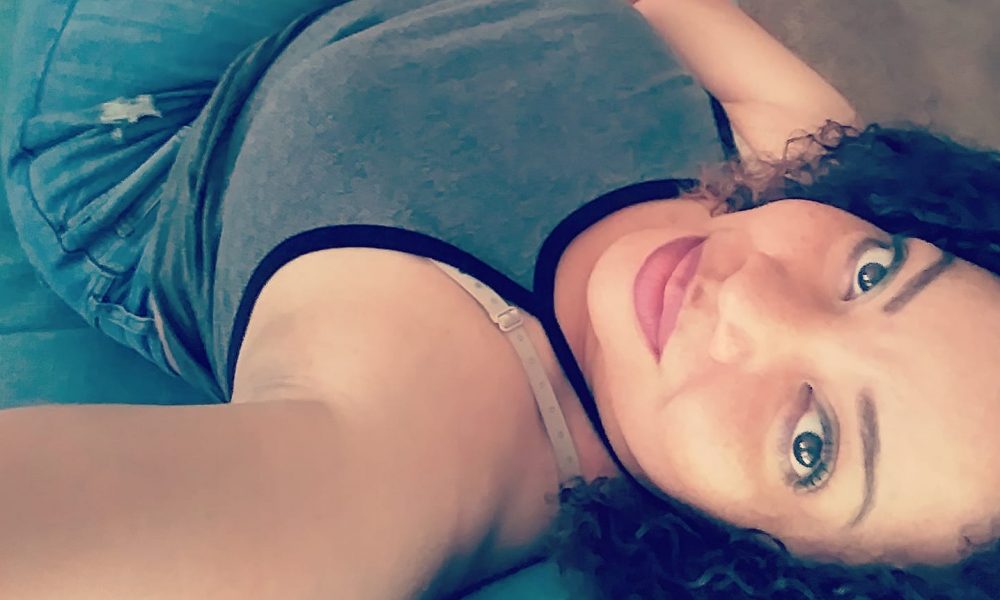 Today we'd like to introduce you to NaTasha Rechell.
Thanks for sharing your story with us NaTasha. So, let's start at the beginning, and we can move on from there.
From the age of seven, I always knew I was going to be a "Business Lady," I just never knew to what capacity. At that time, I would go through my moms business books and teach myself shorthand and how to type on a typewriter, (totally telling on my age).
But from there, I went from forming a kids club in my neighborhood back in Wichita, KS, to being the president of Young Business Professionals of America in my high school senior year. Fast forward a few years, 2 marriages, and three children later, I created a soy bath and body company called NiRiNi Candles. I named it after all three of my children's names combined.
From this, I had several Independent Sales Reps across the country, I had a Hostess Plan for Candle Parties, I conducted Fundraisers for schools, I even had a celebrity client named Rickey Smiley who would order custom fragrances from me, to even being featured in the national publication called, The Family Circle. I did that on and off for about five to seven years.
I stopped because, to be honest, I got burnt out of making candles because I was the only one running my business. I wore the accounting, the shipping, the advertising, the operations, the warehouse hats, and etc. I just couldn't do it anymore. So I stopped and went back to work. But it didn't take long before the "Entrepreneur Bug" came back and biteme.
Once you get the taste of running your own business its really hard to accept and deal with employers and employees at times, which allowed me to pursue another interest… photography. I started out as a contractor for a local hospital, taking pics of newborn babies, so precious. I learned my craft pretty quickly with a Nikon so well that the parents started asking if they could hire me.
Unfortunately, I had to decline due to a conflict of interest. So I quit. Lol, I went back to school to expand my knowledge on photography. And so, Lee Albert Photography was born. I named it after my Father and my ex-Father-in-law, who I discovered both loved photography, and since they were both deceased, I named my biz in honor of them. I worked for a short while before I was contacted from Rock-T from 97.9 FM The Beat.  He  hired me to be the "Official Photographer" for "Stomp Wars 2014."
I noticed I started to receive a lot of questions like, who created my website, how did I create my business cards, my logos, to marketing my business. It didn't dawn on me until then, that all along, the MOST exciting part of all of the businesses that I created was the marketing aspect.  The business development was exciting but it was the marketing that was truly my passion.
So then, I created NaTasha Rechell Marketing Services, LLC. I've been helping other small businesses by teaching them marketing strategies, social media tips, virtual assistant services, conducting workshops, as well as presenting as a public speaker to many schools across Texas. Now as you can see, I am a serial-entrepreneur with close to 20 years experience and use to be ashamed of that until I realized that God blesses us with the skills, the passion, and the desire to obtain our dreams. If he brought me to it by way of my interests, then He'll will bring me through it all.
To date, I've combined my passion for marketing with music and became a part owner of a business with my sister KeLynn Smith. We help artists who are needing services such as Artist Development, Branding, Imaging, Bookings, Events, Marketing and Promotions, and other things to be successful and to stand out as an Artist in Music or in Fashion. We named it Icons & Legends Marketing and Promotions. I focus on the music and marketing end while she focuses on the style and imaging end. We make a pretty good team.
We're always bombarded by how great it is to pursue your passion, etc. – but we've spoken with enough people to know that it's not always easy. Overall, would you say things have been easy for you?
Oh my goodness no! It has not been easy at all! People who love you want to see you do well and if they're not used to going beyond the normal expectations, they'll suggest that you should get a job. It's safe. Work hard. Get a promotion. Get a retirement fund and then retire 20 years later.
At first, I thought it was them looking at me badly because I knew I wasn't built for that. I now understand it wasn't that at all. Now they see how consistent I am with going for the gold and how I light up when talking about my company.  They even see how I've been able to help other businesses in a positive manner. However,since I've been growing with my businesses, I've experienced jealousy from people who I thought were my friends. I've dealt with a lot of nasty and negative things that would have ordinarily broke me. I'm very grateful that my family was there all along.  They are my biggest support system.
But I believe in a God that blesses me as long as I bless those around me and wish nothing but good things for them. So far it's given me the strength to keep going. I know that my purpose is to help leave a positive impact on everyone that I'm in connection with. So I go off of that… and keep it pushing.
Another major challenge that I'm experiencing as an almost 44-year-old divorced mom of three, is that a lot of men find me intimidating. Not because of my personality but because of all the things that I do or have done. I'm always busy. ALWAYS. However, when I am able to find some open time to spend with someone special, they don't feel as special… because I'm always busy… and that leads to that crazy cycle all over again lol!
A close friend of mine sent me a meme today that said:
How To Date An Entrepreneur?
1. Become an assistant
2. Invest in them
3. Or get out the way
We'll see what happens.
We'd love to hear more about your business.
Currently, Marketing and Music are just my thing. As mentioned earlier, I have a marketing agency but also have a passion in music. I come from a family of musicians, singers, composers, producers, and etc. In fact, I played the violin, clarinet, piano, and sung in the choir. I just didn't see my life as wanting to be Music Artist.
I created, DFW Soul Sessions to help Artists market themselves on another platform. I would interview them in my Kia Soul, (the reason the 'Soul' is in the name), and share it everywhere along with their music.
After just one year, I had a 1-year break from running my show because of life in general, but I remained consistent with my marketing agency, NaTasha Rechell Marketing Services. But music… kept coming back.
So it wasn't until I was speaking with my sister that I realized all of her passions with the Fashion Industry and mine with marketing and music, it just made sense to join forces and put this thing together as Icons & Legends Promotions and Marketing.
It is a women-owned business being ran in a predominately male industry. Our specialization is to keep things simple, honest, effective, customized, and professional with our clients.
I noticed how a lot of things were being done in the music Industry especially since I have a son who just launched his music career in June 2018, called Kid Awk. So as a mom and as a business owner, I saw a problem and wanted to provide a solution.
What were you like growing up?
Growing up I was kinda shy except when it came to dancing, music, and business. Lol, I'm laughing now because, I had never thought about that, and here I am today. Still, the same way, except now I have a bit more courage to speak up.
I was always inquisitive. I always wanted to learn and figure things out. I'm sure I drove my parents up the wall with all my questions. But I feel like it has served me well.
Because of that trait, I have taught myself so many skills that have literally paid my bills in my businesses.
Contact Info:
Getting in touch: VoyageDallas is built on recommendations from the community; it's how we uncover hidden gems, so if you know someone who deserves recognition please let us know here.