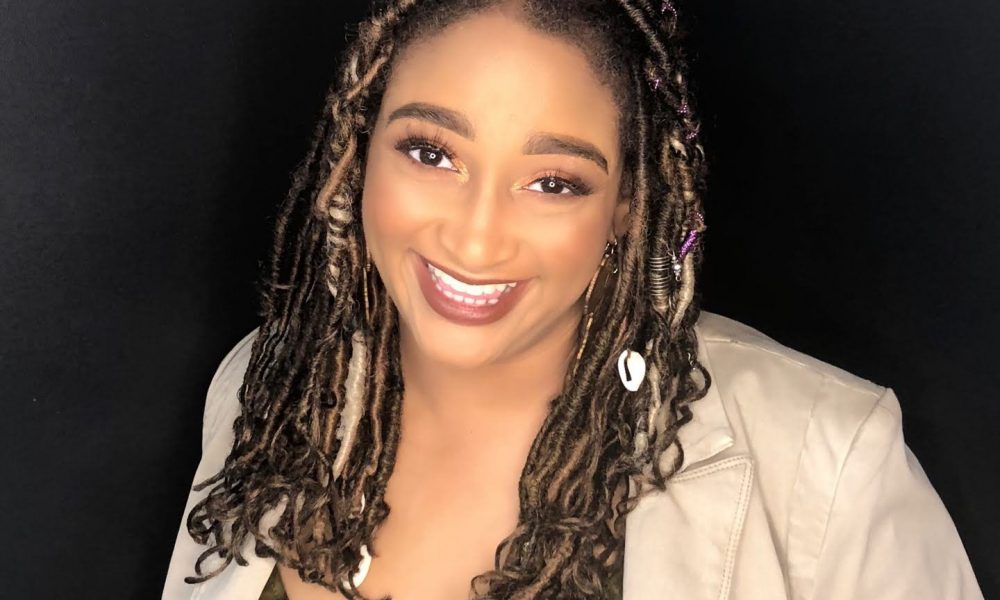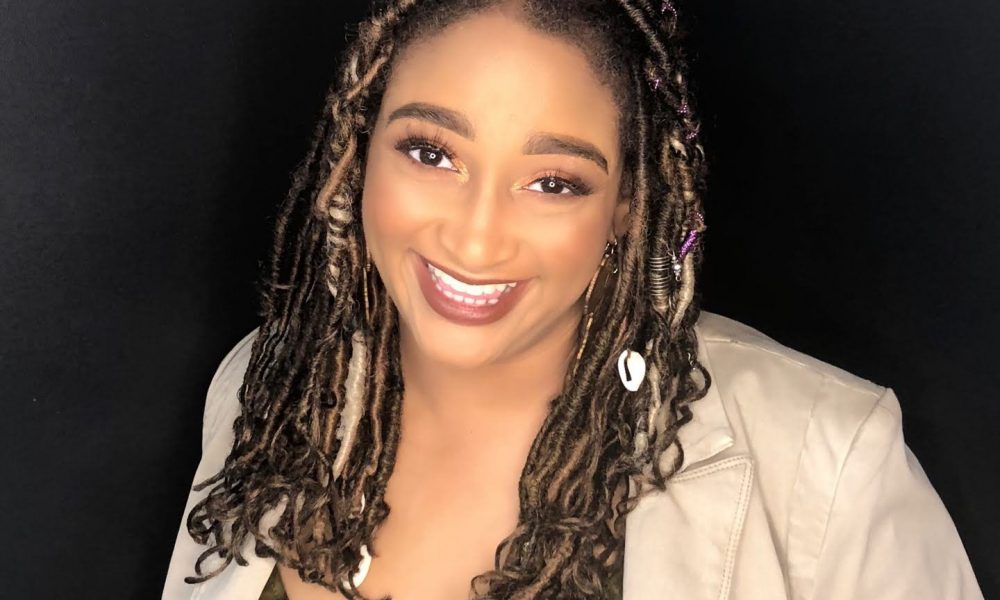 Today we'd like to introduce you to Nikisha Patton.
Nikisha, can you briefly walk us through your story – how you started and how you got to where you are today.
As a brand new teacher in 2005, teaching in the field of special education, I went in fully understanding the challenge and trained by some of the best to do so. I grew up wanting to be a doctor, but organically, I was drawn to behaviorism. In college, my major went from biology/pre-med to applied behavior analysis, and after graduation, I had no idea what I was supposed to do. I just knew that everywhere I went, I was drawn to children, and they were drawn to me, so naturally, I needed a career where I could work with children. I agreed to become a teacher before I knew that it was my calling. With hesitation, I chose to apply for a Masters Degree in Special Education, never even knowing anything about Special Education. What I knew of Special Education came from the information I had read in an article in undergrad about black students being overrepresented in the field of Special Education. I have always been one to strive and fight for social justice, and that was enough to encourage me to apply for and become accepted into one of the most amazing programs to prepare me for a career in Special Education. I felt more prepared than ever, but as I look back I was not prepared for the emotional and physical toll being a teacher of record of a special educaton teacher took on my body and my being. My lifestyle changed drastically. I found that gradually, I would arrive home without the energy to fix meals or do much of anything outside of just going to sleep. I would wake up in the morning, go to work, come straight home, and get in the bed. After three years of teaching, and not having much energy for much else outside of the classroom, I decided to get married. The type of class I taught changed out of necessity. I had to have enough energy to manage my career and a new marriage. After another six years of teaching before becoming pregnant with my daughter, my priorities drastically changed, because I now had my own child to care for in addition to the students I taught. Although I felt the need to make more of an impact in the field of education, I recognized that something at home needed my attention and was not being attended to. My ultimate purpose did not seem to align with any job description or available position within the districts. My certification record holds many certifications, but in reality, I was searching to find where I belonged in the field of education. I continued pressing on until I found myself slipping, depressed, suffering from severe anxiety, and bursting at the seams. I was unhappy, unfulfilled, and disappointed with my new found realization. Many districts valued money over children and families. This realization made me los my passion for education. I had lost my way, flighting for every one else's child, and my life at home was in shambles. I resigned to take care of family, I had official burned out! I needed answers and way to lift myself out of such a dark place and space. I met a life coach who introduced me to mindfulness, and I found was instantly drawn to healing through meditation. I can honestly say that meditation saved my life. I connected deeply within myself in a way that I had not since I was a child. I meditated as a child to self soothe when I felt anxious, but there was never a name for what I was doing. I never spoke of it, and thought everyone else did it, but just never spoke about it. It was through my many moments in meditation that I discovered a deep yearning within me that only a non-traditional track in my career could fulfill. As I continued to heal and consult with other educators, it became clear that the mindful way of living was what I needed to share as those around me began to see a transformation within me. I discovered the component that was missing from preservice teacher education, and it was true resiliency training. We needed professional development on ways to take care of ourselves, instead of being the matrys that I had seen so many educators become. As educators we take on our own concerns and problems, as well as those of our collegues and especially our students and their families. I always kept food, drinks, prizes, supplies, etc., to even the playing field for all of my students as much as possible. We cultivate relationships with the families of our students, and without understanding the true essence of energy exchange, it is very easy to be burdened down with not only the responsibility and high stakes of being an educator, but with what our students are experiencing in their own personal lives, because we care. Understanding energy, mindfulness, meditation, and even discovering tools to heighten my own vibration really made a difference for me. It allowed me to re-enter the educational landscape once more with solutions, and more informed and self aware than before. My perspective of classroom management, as well as our relationships with ourselves and others had completely changed. Many of our administrators and educators have not yet healed from their own traumas and triggers, but we expect them to handle to trauma and triggers of others on a daily basis with no training available on how to navigate this challenge in a viable way.  This realization opened me up to a new way of living, thinking, and being. I stepped out on faith and created 2 Inspire Peace to create what I believe was what I needed as an educator. So today, as a educational wellness consultant, I enlighten others on the importance of not only self care and self love but social, emotional intelligence and wellness to cultivate a resilient lifestyle in and out of the classroom. I have experienced burn-out, and I found firsthand that mindfulness and the self awareness created from an increased investment in social, emotional health truly brought me back to life in a way that I could not have ever imagined.
Overall, has it been relatively smooth? If not, what were some of the struggles along the way?
While I am grateful for all of my experiences, I wouldn't describe the road as smooth. As I began my journey, I prayed for new beginnings and peaceful removals of whatever was currently in my life that wasn't serving me. Now, as I reflect back to that time, much of what I thought I needed to define me, I never needed at all. I just wanted peace, and I wanted to feel free! So, it started with questioning my belief and value systems, recognizing my own triggers, and the energy around me. It went deeper to trust myself to invest in something that only I could see. As I embraced mindfulness, it was considered very New Age, and the opposite of how I was raised to believe. Many people questioned my belief in God, or whether I had lost my mind, so that was difficult to deal with sometimes. It was often a very lonely and isolating journey honestly. Embracing the nontraditional and exquisite uniqueness that defines me really freed me to think creatively and push forward even when I couldn't quite explain my vision as clear to those closest to me. As an entrepreneur, you dream of all of your closest friends and family being your biggest fans and investors. There have been many lonely nights of reflection, meditation, and lots of crying. My purpose required that I heal from my own hurt, pain, loss, abandonment, neglect, anger, and codependency. As these aspects of myself began to heal, resolve, and restore, my purpose became much clearer. The source of many of my setbacks and errors was very evident. I had to change my perspective of money. The fear of being broke created inconsistency in my vibe, and it made it to where the law of attraction worked against me. I had to open myself to a new belief and value system. My relationships changed with those closest to me, and I experienced a huge influx in the amount of people who are no longer in my life. I gave up what I had believed to be security to step out on faith into destiny. It feels good, and I needed all of those experiences to live in the gratitude of my story at this moment.
2 Inspire peace – what should we know? What do you guys do best? What sets you apart from the competition?
2 Inspire Peace is most known for creating opportunities for self reflection, awareness, and high vibrational experiences. All of the moments we create serve to allow for meditative moments to assist with stress management, professional and personal development, and create and offer tools to foster a resilient lifestyle. We offer a variety of services which include but are not limited to guided meditation sessions (private/group), professional development on social, emotional intelligence, creating Peace Rooms, personal development sessions and programs, test anxiety programs, mentoring programs, resiliency training for all ages and audiences, wellness retreats, health and wellness fairs, mindful moment parties, sound and energy healing sessions, and events to inspire, restore and rebuild the mind, body, soul connection. What I am most proud of and what sets us apart from others is that we target areas with the highest need and demographics that have not had an opportunity to explore these types of experiences to provide restoration and healing within communities that need it the most.
What is "success" or "successful" for you?
Success for me, is simply peace of mind. The definition of peace of mind for me is the ability to stay in a peaceful state of mind no matter what life may bring. I have found that setting intentions with every moment, the ability to be still through meditation, and the self awareness to regulate my thoughts and emotions have made me the most successful in this pursuit. Success is also about creating a legacy through my child and those that I meet on my path, that even after I have passed on will remain and continue to impact whether I am here or not. My ultimate goal is to build wraparound boarding schools all over the world to pour into the superpowers of our children. My dream is to create restorative educational communities that create "the village" needed to foster successful outcomes and futures in the communities that need it most.
Contact Info:
Suggest a story: VoyageDallas is built on recommendations from the community; it's how we uncover hidden gems, so if you or someone you know deserves recognition please let us know here.