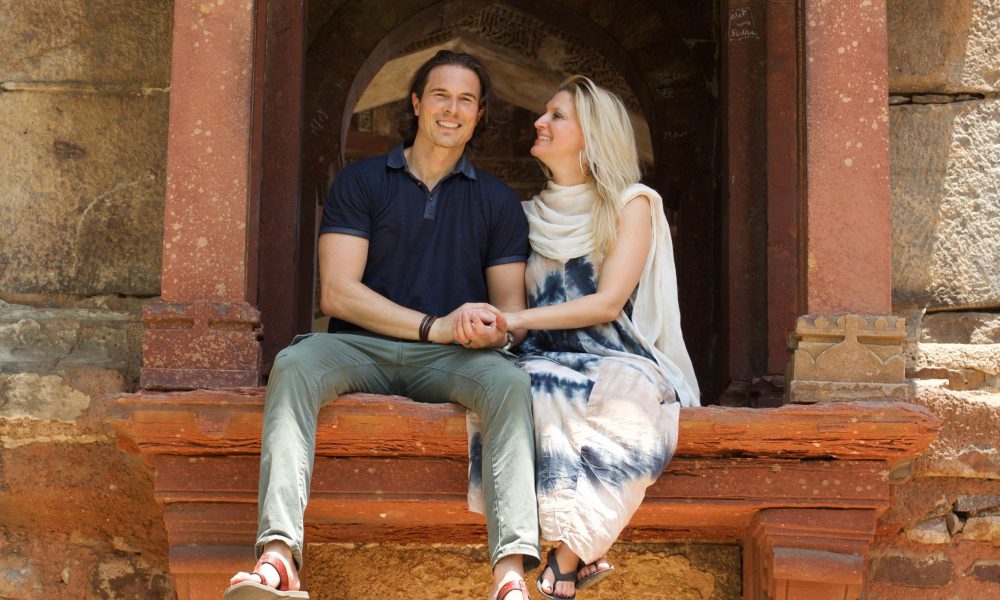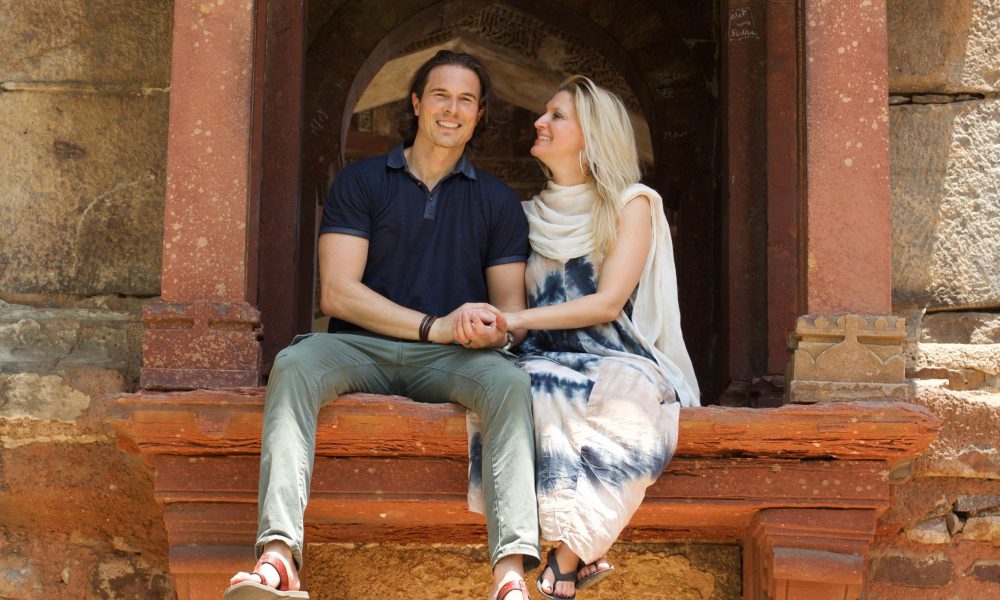 Today we'd like to introduce you to Noel Bouché.
So, before we jump into specific questions about what you do, why don't you give us some details about you and your story.
Well, I think of life as a journey on a winding river: lots of twists and turns, some rocks and rapids and sometimes waterfalls, and a constant current that is taking us somewhere, even when we can't see around the next bend! And as I look back over the last twenty-five years, the brief summary is that it's felt like quite an adventure!
There are some clear highlights that have certainly been formative. Being a college athlete really prepared me to work effectively in teams. Marriage and fatherhood have been transformative by drawing me outside of myself. Teaching in the classroom showed me the impact of education on young people, and going on to law school and practicing law developed solid analytical and communication skills. Leading a nonprofit cultivated some important leadership skills, and traveling to and living in some incredible places around the world has extended my perspective globally.
But without question on of the most pivotal experiences was when I and my wife, Dr. Vanessa Bouché, first encountered the injustice of human trafficking and the reality of the global sex trade almost twenty years ago. Our hearts were pierced and our vision for our lives was really clarified.
And that leads to the current chapter for us: the founding last year of our company, Savhera.
The story of Savhera actually began in 2017 in the largest brothel district of Delhi, India, when a woman looked my wife in the eyes and said through the interpreter, "I need dignified employment to get out of this dirty business!"
Vanessa's teaching and research had taken her to Delhi several times, but she returned from that trip really catalyzed in a new way. She had made a commitment to that woman to help her find dignified employment, and she carried that burden for several months before it really became clear to us, through researching, soul searching, prayer, and input from some trusted advisors, that we needed to launch something to meet this need for dignified employment.
So, in June of 2018, we launched Savhera, a wellness company providing premium essential oils and related products that created dignified employment for women exiting sexual exploitation in India and the United States. Savhera is a Hindi word meaning "dawn" or "new beginning," and it was chosen by our first employees, our courageous colleagues who have overcome being trafficked into commercial sex and are now truly experiencing a new beginning.
We couldn't have predicted three years ago that we'd be running a startup social enterprise, but we're learning every day, addressing challenges as they arise, and really being astounded at the incredible people coming around this venture and the impact it's having on our amazing production employees.
Has it been a smooth road?
Going back to my earlier metaphor, I think roads might be smooth, but rivers never are! Yet I think all of us can take heart that, as the old saying goes, "Smooth seas do not a skilled sailor make." I'm really coming to learn that the wounds we incur in life have redemptive purposes. I'm also seeing the need to view every perceived problem as an opportunity in disguise. That's a hard one for me, as a firstborn, as an Enneagram One, and as a lawyer by training! I've been kind of wired to experience problems or unforeseen obstacles as a failure to plan or prepare—but that kind of perfectionism is really a hindrance. And the startup, entrepreneurial journey has a way of squeezing that out of you if you're going to survive because every day is filled with new problems to solve and obstacles to overcome.
So, I think I'm getting better at enjoying the ride and navigating the rough seas, but it's definitely a daily exercise as an entrepreneur, and there have been challenges personally, relationally, and organizationally.
Working with your spouse is an incredible experience but also puts new demands on the relationship, so we're learning to identify those points where we need to communicate better and institute some new boundaries—so we can still be best friends and life partners and not just work colleagues every moment of the day!
In the company, we've experienced some real obstacles; some of which have been due to the nature of a startup, some due to the audacious and innovative nature of this enterprise. When your mission is to provide dignity, opportunity, and empowerment to those who have previously been oppressed, exploited, and marginalized, you're going to face forces that want to oppose and obstruct you. But that's where the courage, strength, and vision of my colleagues—all of them, from my wife to our production employees—amazes me every day.
And we've also had supplier issues as we've launched; finding quality raw materials and trustworthy partners has been key, and we've had to pivot quickly from a couple of relationships when they couldn't provide what we needed—or what they said they would actually provide. But those have been perfect examples of problems really being opportunities in disguise, as the "problems" we've encountered forced us to look for those new partnerships and in the process, new products and new platforms have emerged and we're actually better positioned to scale more quickly than we otherwise would have been.
So, as you know, we're impressed with Savhera – tell our readers more, for example, what you're most proud of as a company and what sets you apart from others.
Savhera is a wellness company providing premium essential oils and related products that created dignified employment for women exiting sexual exploitation in India and the United States. Our certified organic essential oils are both pure and priced affordably, and every purchase of our oils and other products directly contributes to dignified employment that brings healing, empowerment, and opportunity for women who had been formerly trafficked into commercial sexual exploitation.
We are a public benefit corporation, which means that we are a for-profit business that also has a social impact, and we are responsible for all of our stakeholders for that impact and sustainability. Another way to think about it is that instead of people making donations that fund services to victims—like the typical nonprofit model—our social impact of empowering survivors with dignified employment, economic opportunity, and personal and professional growth is funded through the company successfully executing its business plan and building brand loyalty with our passionate customers, whose purchases create "a new beginning in every bottle," for the customer—as they use our premium oils as part of their wellness lifestyle—and for our employees, as they experience dignity and opportunity daily.
In that way, Savhera really is a global community of people who are mutually experiencing empowerment, growth and hope together. We've worked to capture that sense of community in our meditations book titled "Diffusing Dignity," a collection of thirty brief, inspiring meditations based on our company values that all of our employees start the day with each business day.
Anyone can join that community, but we're seeing that our customers and community members are really passionate about a few specific things.
First, they want quality products, but they want their purchases to make a difference in the lives of others—so they love Savhera's organic oils and social mission.
Second, they want to buy from a company focused on transparency, honesty, and sustainability. So they love Savhera's benefit corp. status, our honesty in quality testing and educational content, and our focus on environmental stewardship in our packaging choices.
Third, they want affordable prices and no pressurized sales tactics or membership requirements. So we price fairly and well below some of the other essential oil companies with a straightforward e-commerce shopping experience.
Let's touch on your thoughts about our city – what do you like the most and least?
I love the energy here in the D/FW area right now. Lots of growth, lots of opportunities, and people are being drawn here from all over the world. That kind of global vibe in the local environment is important to me, and it's providing great opportunities for us right now given the international nature of our work.
I also like the focus on reconciliation in the circles I'm privileged to be moving in right now. This area, this region, and our country as a whole is in transition, and in order to move into the future with strength and momentum in our society we're going to need to continue to look into the past, listen, empathize, and unite so that we can build bridges where there have previously been barriers. I see a lot of that work happening in the Metroplex, though there's much more to do and it's going to require something of all of us.
What do I like least? Probably pretty standard answers: sprawl, traffic, and 105-degree summer heat. I also have strong preferences for mountains and coastlines, but alas, I don't think those are in the offing right now in North Texas.
Pricing:
Our essential oils—singles and blends—range from $11 to $29 with an average price of about $12
Our starter kits of six bottles range from $65 to $80
Our zippered pouches made by survivors of trafficking with organic cotton and recycled sari fabric are $10
Our book of meditations, Diffusing Dignity, is $16
All are available at savhera.com
Contact Info:

Image Credit:
Savhera
Suggest a story: VoyageDallas is built on recommendations from the community; it's how we uncover hidden gems, so if you or someone you know deserves recognition please let us know here.