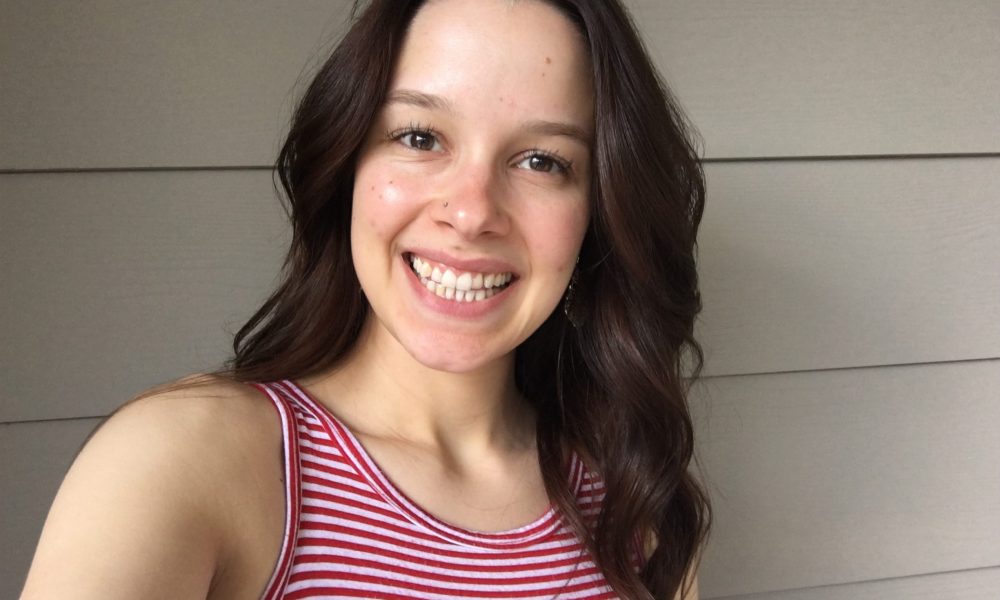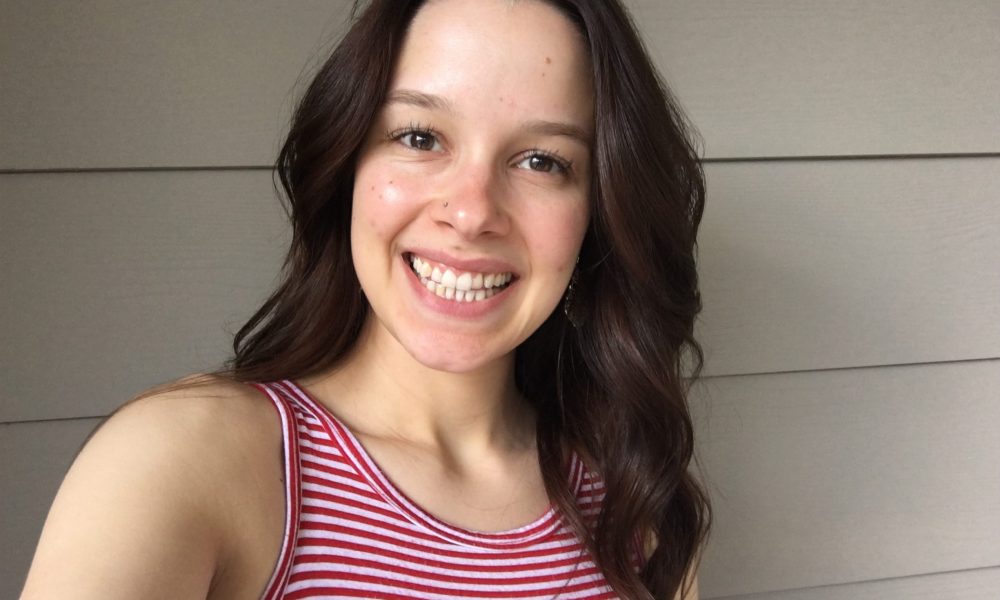 Today we'd like to introduce you to Olivia Anton.
Thanks for sharing your story with us Olivia. So, let's start at the beginning and we can move on from there.
I grew up in the great state of Texas and in the city of Arlington and I now work in Fort Worth, Texas. I love to spend time with friends and family, be crafty and read. I had a Great Dane pup before I got married and he now lives with my parents while being so spoiled. Wow, let's see. Where did it all start? I guess I shall start from the very beginning.
Ever since I was little, I had always been drawn to doing hair and always wanted to be a hairstylist for as long as I could remember. I think about those times that I would pretend to wash and curl my mom's hair on the couch like I was her hairstylist, trim my stuffed animal's fur, and play with the wig my grandmother had given me. Almost every time my grandparents would come and stay with us I would always want my grandmother to curl my hair with the hard plastic rollers for me to have Shirley Timple hair. Man, talk about beauty is a pain, those plastic rollers were so uncomfortable, but I slept in them with pride.
All the way through high school I really didn't have a plan of what I was going to do after I graduated. I thought I would probably go to college because it appealed to me, but I didn't know what to major in. So, after graduation, I decided to go to college at Tarrant County College. I went there because I didn't want to not do anything. And I thought to myself about going to hair school but what if I fail at it I need something to fall back on. But as it turned out I kept getting frustrated with TCC because they wanted to gear my classes towards a certain major and I didn't have one. I mean, I thought about majoring in History or Biblical studies because I love to learn about those subjects but there wasn't anything I really wanted to spend my career doing and take the joy away of those things I love to learn about. So, I after being frustrated, I called my mom and told her that I am going to go to hair school as I wanted in the beginning. She said to me, I think that is a great idea. I finished out the year at TCC and then started my journey at The Paul Mitchell School.
I am very fortunate that my parents were and still are the biggest supporters of my small business. Because a lot of hairstylists don't have a lot of support from family sometimes. Even when I was in Jr. High, I felt like I couldn't do what I wanted because someone had told me I had to be a doctor, lawyer, or sports player to make money. Which those things are very great but not for everyone. But my mom told me I could still do my dream of being a hairstylist. So, thank you, mom and dad.
When I started at The Paul Mitchell School, I had no idea what to expect but that this is what I wanted to do. The longer I stayed the more I saw how God guided me through everything. I got my first job at Esoterica Salon right out of Cosmo school in Ft. Worth, Texas. I had to volunteer there for almost a month before I was guaranteed a job in the Assistant Program. During my time there, I made some of my grandest friends in the world and learned a lot about business, people, and hair. After a year at Esoterica, I decided to take the biggest leap of faith at the time, and start my journey at Panther City Salon. That leap of faith was so scary to me. But I prayed to God and asked for guidance and to not be stupid, haha, so to Panther City I went.
You may ask, what's the big deal? Well, in the hair industry it is very unknown for a person right out of school or even a year out of school like myself to go into booth rental. Which is where you pay rent for your booth to do hair out of versus if you worked at an hourly salon you are guaranteed money. So, in booth rental, if you don't have clients you don't make money. Feast or famine. But I thought to myself, the worst I can do is fail and God always provides.
And rightly so because of God's blessing, here, I have been at Panther City Salon for four years!
I love working at Panther City salon and I can't wait to meet you and hear your story!
C'mon, I'll be waiting!
Great, so let's dig a little deeper into the story – has it been an easy path overall and if not, what were the challenges you've had to overcome?
Haha, has it been a smooth road? I would say it hasn't been smooth. But I also wouldn't say that It has been terrible. It hasn't been smooth because it takes a lot of hard work to grow your clientele and to keep learning new trends. The reason it isn't terrible is that Ive had so many opportunities to grow my business. I had people take me under the wing and show me what all is out there for the hair industry. For example, I had a friend of mine, Sungei, give me my first personal Framar brush and encourage me to go to hair shows with her.
One of the hardest struggles I have had over the years is more internal than something physical like learning a new cut etc. It is self-confidence and to not be scared to try something new! As a hairstylist, you want to give people exactly what they want and if you feel like you haven't given that or can't give them that you feel as though you have failed. Every hairstylist has to grow and learn that we can't do everything and we are not hair magicians, but what we can do is do our best and show the talent that God has given us and to the best of our abilities.
Please tell us about your work.
As I had mentioned earlier, I work at Panther City Salon. It is in the historical part of Ft. Worth. We are booth rental but an open concept salon. Meaning, we rent our stations but we work around with other stylists instead of in an individual suite.
The services that I offer are cuts, colors, and blowouts!
I specialize in cutting the Bob Hair cut. It is absolutely my favorite things to do. I have always been amazed by the structure and precision of Vidal Sassoon's cuts. So, on point and evokes emotion with his cuts. I love to do the Bob cut on my clients. It so awesome to see a haircut go from drab to fab in one sitting! What sets me apart from just doing a cookie cutter Bob on every person is that I customize it to the shape of their head so it fits THEM.
I enjoy all over colors and grey coverage the most color wise. I do offer Highlights and Balayage as well! The type of Balayage I like to do is what I have deemed. Simple Balayage. Meaning you don't have to do a lot to give your hair a little spice. My clientele is your business working woman and mom who don't always have the time to spend six hours every six weeks in the salon. Although, sometimes it's inevitable to spend that many hours in the salon depending on what your desired outcome is. BUT with simple Balayage, I try to make it do-able for clients who like that look but catering it to them.
I like to say, "Simple hair Simple life."
What sets me apart from others and what I find the most exciting is that I like for my clients to bring their inspiration pictures in and then we find a way to incorporate what they love about that picture and cater it to them with what's doable with their lifestyle. Even if people say your hair is beautiful but you don't feel like yourself, it's not worth it.
The one thing I am so proud of where I work is the community and friendships we have with one another. Whenever someone is down and out someone is always ready to jump in and find a way to help them get back on their feet. We try to make each other feel loved and valued. We are always willing to share what we learn and know so others can prosper too.
Do you look back particularly fondly on any memories from childhood?
I would have to say that one of my favorite memories from childhood is that when Blockbuster was still around, almost every Friday night after school, my mom would take us to check out a movie and get something for dinner and we would have a family movie night with my mom and dad and sister.
Contact Info:
Address: 701 West Magnolia Avenue, Ft. Worth, Tx 76104
Phone: 817-921-1700
Email: olivia03stylist@gmail.com
Instagram: @oliviaantonhairstylist
Getting in touch: VoyageDallas is built on recommendations from the community; it's how we uncover hidden gems, so if you know someone who deserves recognition please let us know here.