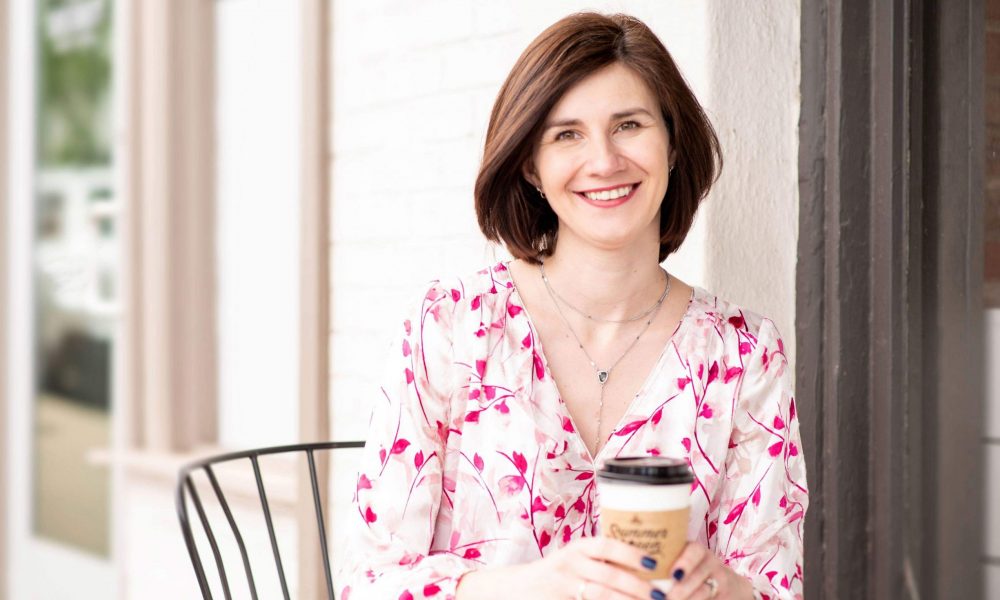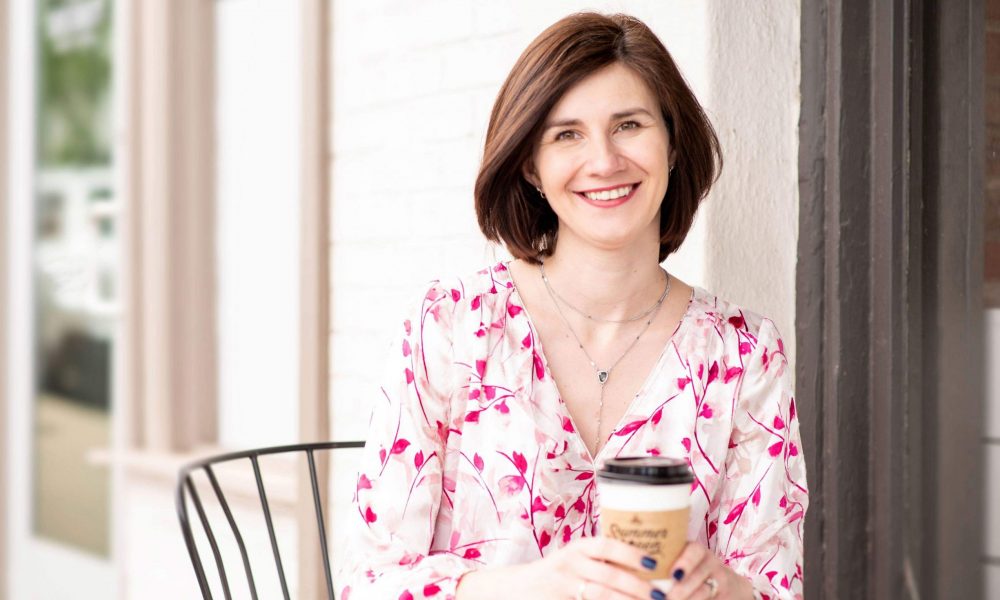 Today we'd like to introduce you to Olya Brase.
Olya, let's start with your story. We'd love to hear how you got started and how the journey has been so far.
Last year was a big year in my life. I got my American Citizenship. It was an incredible moment in life and it meant the world to me that my children and my husband got to be there to witness it. I came to this country 15 years ago with a bag of summer clothes and five hundred dollars that I promptly spent on a bunch of fun souvenirs for my friends and family. At the time, I had full intentions of going back home at the end of the exchange program. However, after the program came to an end, I ended up enrolling to DSU and started my journey towards a Bachelor degree in Business Administration with Management & Leadership minors.
Fun Fact – I didn't speak much English at the time, so doing homework looked something like this:
Step 1: Translate the assignment into Russian
Step 2: Do my homework in Russian
Step 3: Translate it into English.
It came down to hours of hard work and sleepless nights, but it was worth it. I got a 4.0 GPA that semester.
After completing my first two years at DSU, I got an internship with Titan Machinery, based out of West Fargo, ND. That internship ended up being a life changer for me. Not only I got a summer job that paid for school, but I also gained a true family. Peter and Stephanie Christianson have accepted me as their own, and their family became my American family. With their advice and support, I transferred from DSU to Minnesota State University Moorhead and graduated with a 4-year degree in three years. I continued working at Titan Machinery for the next 10 years and grew with the company, as it went from private to public and went international.
Just a few years ago, I've decided to change industries and changed jobs. At this point in my career, I wasn't just looking for a job. I was looking for the right company culture, strong mentors, and of course, potential for growth. Things were going great, and four months into my new job, an announcement came out that we were being acquired by the company out of Plano, Texas. Uncertainty level spiked up even higher when just a few months later the person that hired me left the company. That night, I came home and asked my husband what were his thoughts on moving to Texas. About a month later, our house in North Dakota was on the market and in November of 2017, we've booked a one-way ticket to DFW.
I strongly believe that if you want to pursue the opportunities, you have to take risks and be flexible. It's the law of tradeoffs. You have to give up good for great. Many people went through the exact same transition with a very different result and it left them feeling bitter. I moved to Texas for a Director position, and a year later, I was promoted to Vice President, overseeing Internal Audit and Financial Compliance functions for Aimbridge Hospitality. I know for a fact, this would not be possible if I didn't take a chance.
Great, so let's dig a little deeper into the story – has it been an easy path overall and if not, what were the challenges you've had to overcome?
Is it ever a smooth road? Everyone has a story and a struggle. How we react to it is important. I've struggled financially during my first few years here. As an international student with no credit history, I was not able to take out a loan. Getting a loan wasn't an option in Russia at the time. My parents graciously covered tuition costs my first year, even though to them it meant borrowing an equivalent of their annual income from their friends. They wanted me to focus on my classes and learning English, so I did. By the time second year rolled around, I was going to school taking 20+ credits, working maximum allowed hours to pay for school myself. It was barely covering room and board. Every time I got a paycheck, I would simply sign off on it and hand it to the Business Office to cover a part of my tuition.
Now, taking time to reflect, those first few years were tough, and even though I wouldn't want to go through it again, I wouldn't change a thing.
There were always wonderful people along the way who were willing to help. They didn't know the full extent of the struggles, but they were there for me when I needed it most. I would like to take this opportunity and thank them for playing a huge role in my life. Dr. White, thank you for making the exchange program possible and for letting me stay at your house while you were traveling, as I had no place to stay during the summer when the dorms were closed. Most of all, thank you for being a mentor and for the introduction to Titan Machinery.
Dave and Barb Kitzan – my first American host family – thank you for the Blue Hawk sweatshirt (it was worth more than gold when November in North Dakota came before the lost package with my winter clothes from Russia) and for allowing me to tag along as a third exchange student you were not planning on. I enjoyed spending time with your family and thankful for all you've done for me.
Peter and Stephanie Christianson, words can not describe the gratitude and respect I have for you. Thank you for allowing me to join your family. Thank you for giving me a place to stay and a family to love. Thank you for making it possible for my parents to be here on my wedding day. Thank you for the jump start of my professional career and for the opportunities that otherwise would not be available.
May the kindness return to all of you the same beautiful way it was given. All I can do now is pay it forward, and help people the same wonderful way I've been helped throughout the years.
Please tell us about Grow Lead Prosper.
Grow Lead Prosper was founded to help people and organizations to take them to the next level when they need it most.
Now that you know some of my stories, you can see the connections and the reason why I chose personal growth and development, leadership, financial stability and helping others in these areas as the foundation of my business.
The thing I am most proud of is that I am able to bring world-class training and development opportunities to our communities and make it affordable. This Fall (October 11th), I am hosting a Live2Lead Simulcast at the Sheraton McKinney. If you have never experienced a simulcast, I highly recommend it. It is a unique development and networking event hosted locally, so you don't have to spend your money on travel and lodging. The actual live conference is happening in Georgia and we will be streaming it live along with over 300 other locations around the world! With the incredible lineup of speakers, and event pictures and hashtags trending across social media, you will be a part of a fun learning experience. This event also offers CEU and PDC credits. Plus you get breakfast and lunch.
This year's speakers include John C. Maxwell, Rachel Hollis, Angela Ahrendts, Marcus Buckingham, and Chris Hogan. I love how this year's line up of the speakers also correlates with the theme of personal growth and development, leadership, and financial stability. Please join us at Live2Lead: Prosper & McKinney. Come with a friend, or bring your entire team!
As a John Maxwell certified coach, trainer, and behavioral expert I also offer a variety of services such as lunch & learns, speaking engagements, one-on-one coaching and mentoring. My most popular (and also my favorite) services are individual and team DISC Workshops & Mastermind Groups.
I strongly believe "You must know yourself to grow yourself". Maxwell DISC Personality Indicator report provides tremendous insight into areas such as motivation, ideal environment, communication, strengths, and more! It gives the insight into 3 areas: Core-Self, Private-Self, and Public-Self. It explains the differences in our behavior as well as points out how we react in certain situations. It also focuses on motivations for each profile and on fears that influence our decisions. I really enjoy helping teams to get to know one another, break down communication barriers and eliminate conflict, and put an action plan in place to continue to utilize the knowledge. Many teams make the mistake of taking the test, figuring out what style they have, and leaving it at that. It is like spending money on buying a car, and keeping it in the garage while continuing to walk everywhere. Once you take the assessment and learn about different styles – you gain superpowers. Use them!
My facilitated Mastermind Groups offer a combination of masterminding, peer brainstorming, education, accountability and support in a group setting to sharpen your business and personal skills. Think of these as "Book Clubs on Steroids" We pick a personal development book and discuss it in detail over the course of 5 to 7 weeks. I facilitate the discussion and create a safe environment for people to share their personal experiences and points of view. It is so rewarding to see people open up, share their life stories and grow personally and professionally with the help of mastermind groups. You can join a Mastermind outside of your organization or bring me into work with your team. New groups focusing on John Maxwell's book "Developing the Leader Within You" start in September. You can sign up for Grow Lead Prosper distribution list to be the first one to know about upcoming events.
Do you look back particularly fondly on any memories from childhood?
I grew up in Russia. My favorite childhood memory was spending every summer with my cousins at our grandparent's summer house. The house itself was built in 1901 so it was full of character. It was/is located about 20 miles away from the city I grew up in. So, I grew up as a big city girl who spends three or four months out of the year in a little village.
We had our summer routines. We would wake up to a rerun of whatever soap opera my grandma was into that particular month. She would have breakfast ready for us. After breakfast, we had to do our chores in the garden. We did planting, weeding, cleaning, whatever needed to be done. After lunch, we had free time.
So, all the kids on the block would get together and roam the streets. We played hide-and-seek, rode bikes, hang out at each other's houses playing board games. Thinking about my childhood summers makes me smile.
All of our parents had to work during the week, but every Friday evening, all the neighborhood kids would get together to wait. We would make friendly bets on whose parents would drive in first. It was before cell phones were a thing. There were two or three people in the entire village who had a phone at their house, and visiting those people was reserved for an emergency. So, it was always a surprise. I still remember the feeling of excitement when the familiar car made a turn. We would spend the weekend with the family, and go back into the weekly routine when Monday rolled around.
Pricing:
DISC Assessment & 1 hr Debrief with Action planning – $129 (Report Only $50)
5 Week Mastermind Group – Starting at $99
Live2Lead: Prosper & McKinney – Tickets start $149
Lunch & Learn – negotiable based on headcount
Contact Info:
Suggest a story: VoyageDallas is built on recommendations from the community; it's how we uncover hidden gems, so if you or someone you know deserves recognition please let us know here.