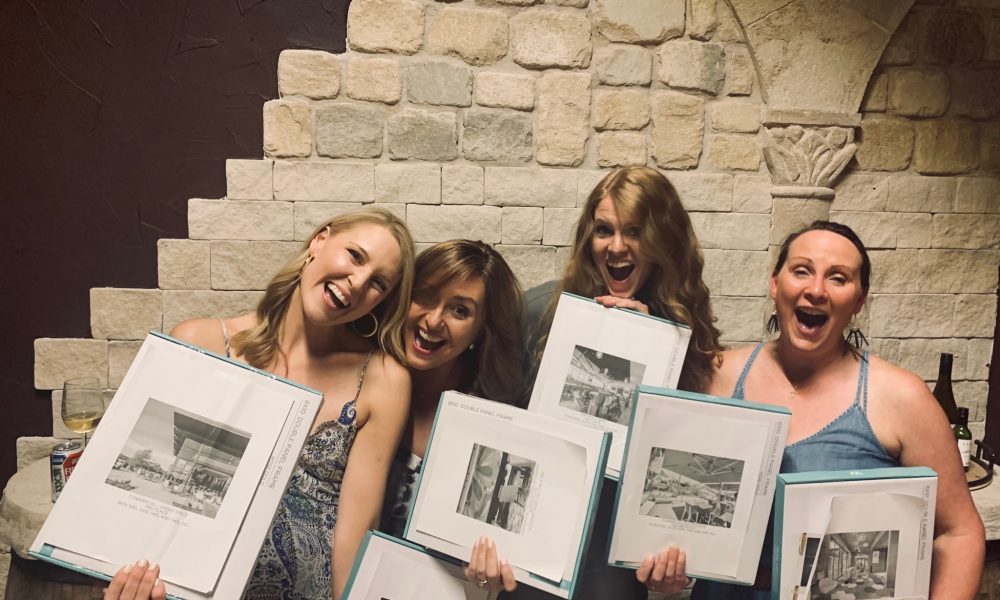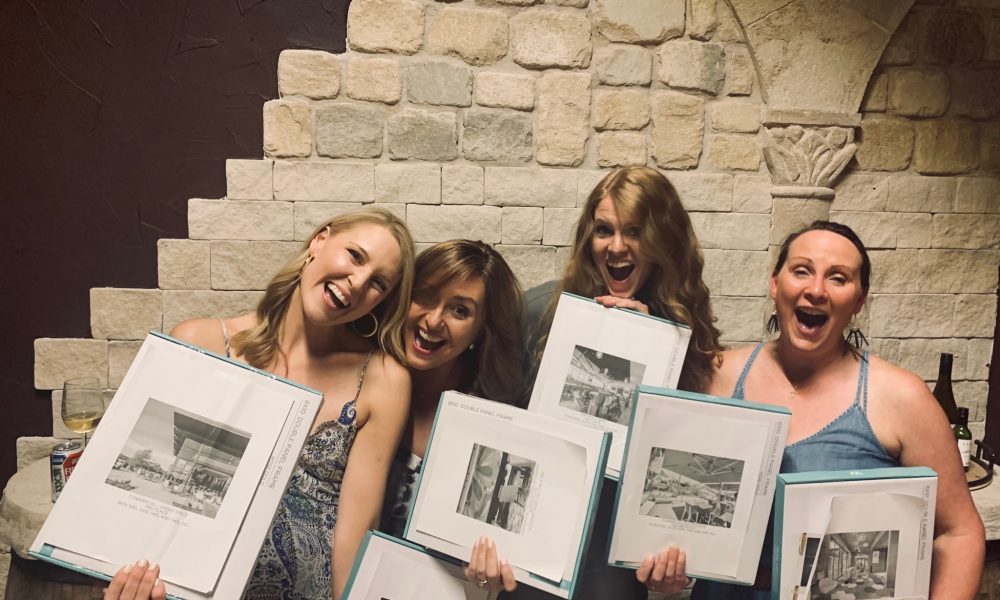 Today we'd like to introduce you to Paige Byrd.
Thiel & Thiel was established more than twenty years ago. The founding partners, Beth and Kurt Thiel, started the business and built their portfolio concentrating within their area of expertise in country club interior architecture and design. While building the Thiel & Thiel team, Beth and Kurt Thiel hired Elyssa Barksdale as an intern and shortly after, Paige Byrd as an interior designer. (The story of how we found each other, is a story in and of itself. There are too many coincidences – God's hands were all over it!) Paige brought her relationships within the multifamily industry while Elyssa pursued her degree in business administration.
After four years of intentional business development and growth, the Thiel & Thiel team portfolio consisted of a 50/50 split between country club and multifamily projects. Then, the 2008 recession began to take its toll as the team of 14 was reduced to a team of four consisting of the Thiels, Elyssa, and Paige. Elyssa volunteered to work pro bono while the firm fought for survival. Paige ironically filed for unemployment on her three year work anniversary and worked on a contract basis as a designer and architectural support to complete work T&T that was already under contract.
As the contract work began to dwindle, and fear arose as "the end" seemed inevitable, Paige and Elyssa received a phone call from Beth. She said, "We're back, baby! We just signed a contract to renovate Ridgewood Country Club and are bringing you two back full time to take on the job." The Thiels, Barksdale, and Byrd worked closely over the next few months and personally executed the project from inception to FFE installation. Ridgewood Country Club will always hold a special place in our hearts. The project saved us and created an unshakable bond between the four partners. The design was also award-winning and set a new standard for Thiel & Thiel.
After the Ridgewood Country Club renovation reveal party, the group sat down together at the Waco Chuy's for a celebratory toast. As we were sitting at the table, Beth opened the conversation by saying "Kurt and I don't know if you have discussed your future or Thiel & Thiel's future but we would like for you to continue our legacy and take over the company when Kurt and I retire." We nearly fell out of our chairs. Not only because this was a dream come true but because Elyssa and I were having the same conversations about the future of the company.
Again, God's hands were all over it. We, of course, said, "yes, yes yes! We want this!" and dove headfirst into contracts, fee negotiation, and company management. We didn't know what we were doing but we immersed ourselves in the business we would one day own and haven't looked back since.
Over the course of seven years, we have educated ourselves and grown up with the business. We've taken risks, made mistakes while making progress, and have learned who we are and what we aspire to be. As managing partners, Elyssa and I grew the company ten times both in employees and revenue. With more than 150 design awards from the last ten years, the Thiel & Thiel team is one to be coveted.
We work with the most talented and hardworking group and even better, they're good people. As we have grown, a culture of excellence has been established which is much more than award-winning design. It's having each other's backs, putting ourselves second, and coming to work with a servant's heart. Again, God's hands are all over our business as he continuously provides what and WHO we need.
January 1, 2019, was a monumental date for Thiel & Thiel as majority ownership shifted from the Thiels to Paige and Elyssa. We continue to live and work intentionally every single day to provide opportunity for our team and to again grow the business 10 times AGAIN within the next seven years. Our core values are established and our vision statement is "giving immeasureably more" in all we do and for all we serve.
Great, so let's dig a little deeper into the story – has it been an easy path overall and if not, what were the challenges you've had to overcome?
Oh yeah- we've had HUGE challenges along the way. You don't know the value until you've had to fight to keep it. See challenges below as we relive the obstacles year by year.
2008 Country Club Work slows down
2009 Multifamily work is keeping the company afloat but we all see and begin feeling the slowdown. The team takes ownership of the company's future and begins a cold call competition to try to drum up new work. The Thiels announce "D Day" if additional work/contracts aren't executed. The team all takes a pay cut and those who can go hourly in order to reduce costs.
June 2010 D Day approaches the team files for unemployment. Elyssa works pro bono and Paige works part-time and on a contract basis as needed.
August 2010 Ridgewood Country Club is signed and brings the company back to life
2011 T&T begins to rebuild and secures enough work to sustain itself and several new hires. We bring back our core team for new multifamily projects. A huge focus is dedicated to diversifying client portfolio. Paige and Elyssa begin to take on company management and profitability. Measures were taken to strategize and reinvent professional fee structure based on profitability goals.
2012-2015 T&T is blessed with growing years and new opportunities. New clients are established and our team begins to grow rapidly. 2015 brought its own bag of changes. I had my first child and was trying to figure out how to manage a growing design firm and learning the ropes of motherhood. Elyssa was suffering from extreme burnout and taking on a project management role while I was out for maternity leave. It was a learning year and a difficult year.
2016 A year of challenge as the rapid growth leads to burn out and cultural issues. The team was unhappy, overworked, and unprofitable. Elyssa and Paige dig in their heels to identify the root cause of the issues. Wrong fit team members were let go and the company was restructured. 2016 was the year Thiel & Thiel's cultural standards were born and fiercely protected.
2017 was a year of recovery. Recovery from toxicity, exhaustion, and losses. Elyssa and Paige made a commitment to each other and the company to ensure work-life balance for all. A 6-week mandatory PTO policy (includes company holidays) was set in place. A fundamental mindset shift from time and effort to results-based economy took over. As a result, we produce more, better, and faster than our competitors. If it takes more than 40 hours per week to get the job done, we're doing it wrong. #worksmarternotharder 2017 was also the year I had my second daughter, she was a Christmas baby. I was ending the year on a personal high with the newest member of my little family and feeling much more confident about my ability to juggle motherhood and work.
2018 started with a "bang"… literally. When my daughter was three weeks old, my husband woke up to a loud pop to find our house was on fire. I ran to the neighbor's house with the girls and our dog while Andy called 911 and fought the fire until the firefighters arrived on the scene. Luckily, it wasn't a total loss. We lived in a hotel while our home was repaired and I worked part-time as I could while managing a newborn and the insurance process with build back. We moved back into our home within a matter of weeks. Kai (my youngest) was the office baby for about two months while I transitioned back to being in the office full time. 2018 was another growth year for Thiel & Thiel with new client on-boarding and strategic business initiatives. Thiel & Thiel signs the largest fee job to date.
2019 Majority ownership shift from the Thiels to Elyssa and Paige. The year is only halfway complete and we have gained more new clients this year than the last five years combined. We have the strongest team in the history of T&T. We are the healthiest we have ever been!
"What we obtain too cheap, we esteem too lightly: it is dearness only that gives everything its value. Heaven knows how to put a proper price upon its goods
– Thomas Paine
Please tell us about Thiel & Thiel, Inc. – what should we know?
We specialize in architecture, interior design, and procurement services for the hospitality and multifamily industries. We take great pride in award-winning design while serving our clients. Our customer service and dedication to collaborative teamwork is the magic recipe for our holistic approach. I think the easiest way to describe us and what sets us apart is saying, we're like the Ritz Carlton of the design world. Luxe, world-class, friendly, experiential, and client-focused.
Do you look back particularly fondly on any memories from childhood?
Wow- I have so many wonderful childhood memories. But most often, I think of my childhood and remember the warm summer days at home. My parents bought a small ranch and my sister and I both a horse. I was about six years old. We would swim in the morning and tend to horses in the evenings when my Dad came home from work. I remember laying in the pastures and feeding apples to Wind Spirit while snuggling his velvety nose.
Contact Info:
Address: 1700 Tennison Pkwy, Suite 100
Colleyville, TX 76034
Website: www.thielandthiel.com
Phone: 817-581-3838
Email: info@thielandthiel.com
Suggest a story: VoyageDallas is built on recommendations from the community; it's how we uncover hidden gems, so if you or someone you know deserves recognition please let us know here.