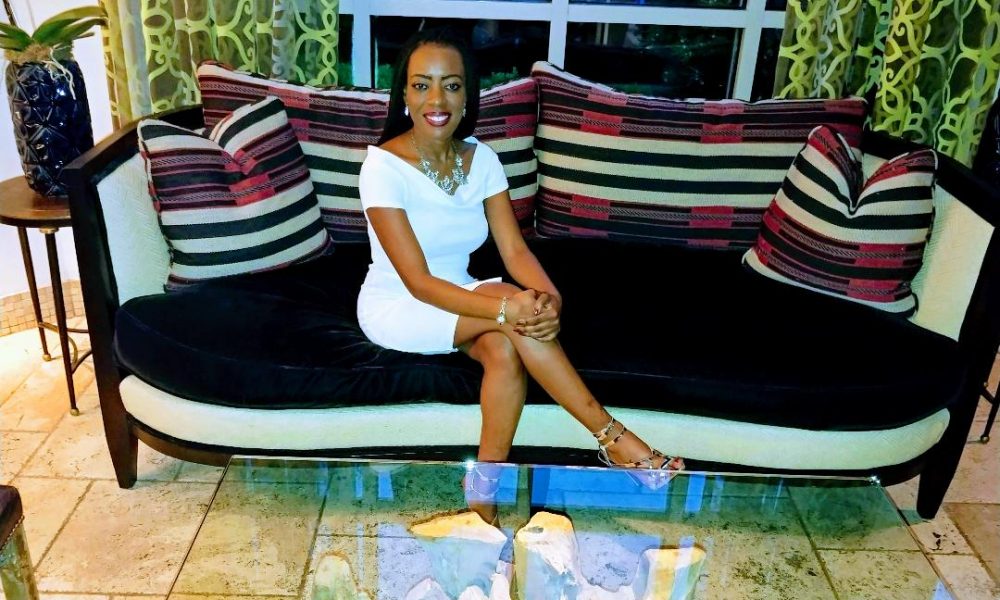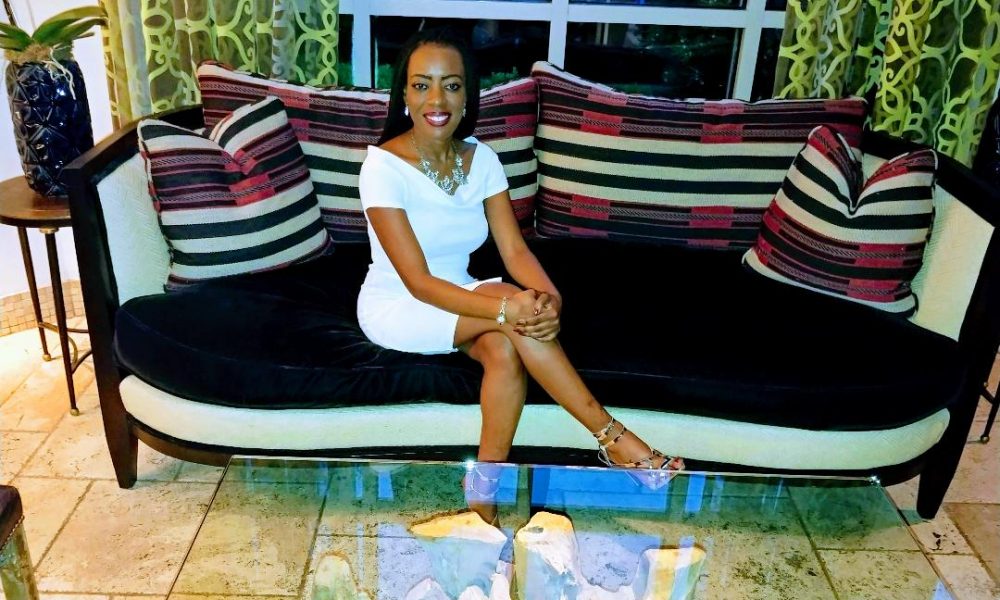 Today we'd like to introduce you to Rachel Carey.
Rachel, please share your story with us. How did you get to where you are today?
My journey to heal began about 11 years ago. I'd experienced so many hardships that I lost my way. Growing up "in church" was just that, a routine, a ritual, something I did not really understand or take seriously; however, it did lay a foundation of having faith in something bigger than myself. When I was 14 years old, I was sexually molested by a 44-year old pastor who had been our family pastor for over 20 years. As a result, my life spiraled out of control but I did a great job of hiding my pain so well. Behind the mask was a shattered soul in need of true love, comfort, and direction. I'd exhausted every attempt to fill the voids in my life except my faith. The way that I saw things, God allowed a spiritual leader to violate my young body, how could I trust Him now? In the aftermath of the sexual abuse, I was physically abused and intimidated into having sex by a couple of guys I dated, which I accepted as a result of my brokenness. Growing up in an abusive home I was not completely aware that physical abuse is not normal. At 28, God opened my eyes and I trust that He will use me for His glory through my story and to lead others to Him. I shed my guilt, my shame, and I bare only me, only my heart. My ultimate passion and purpose in life is to serve individuals who have been sexually and physically abused. Having experienced both and surviving the aftermath, I can now confidently testify about the goodness of my God and how He brought me through these unfortunate circumstances.
Before the launch of Godly Couture, I was doing reasonably well. Becoming a single mother at 19 years old was challenging, but I've now raised a daughter, with the help of God and my family, who's in college. She motivated a lot of my personal and professional accomplishments. At 23 I went to college and received my MBA, and I'm working towards licensing in Christian Counseling. I've been fortunate to contribute to many organizations that helped to cultivate my growth. One notable organization is Sisters with Stories Inc., founded by Jocelyn Willis, a non-profit that seeks to lead others to freedom. This organization has been very influential in helping me to share my story with the world and helping others to be free like me. I've worked in the non-profit industry for the last 11 years. God has given me the desire to serve whether it's helping to feed others who are physically or spiritually hungry and I prayed for a way to expand His vision for my life. Being an introvert, this wasn't easy but through experience, God gave me the confidence and strength to complete His earthly mission for me. To love and to serve. December 21, 2016 God planted the vision of Godly Couture in my heart and mind. I knew it was God because I'm not a salesperson by any stretch of the meaning. I knew it was God because the resources, audience, and passion were available. By March 1, 2017, I was fully launched and selling more than the Tee. The statements on the T-Shirts I sell are meant to be statements of faith. I also use my website to blog under the title "Before I Knew Me", in which I share my life experiences and how I became closer to God. The whole goal of Godly Couture is to provide a spiritual message of healing and freedom along with a physical display of belief in something greater than oneself, hopefully it's Jesus Christ.
The moment I chose Jesus to lead me out of my pain was the moment I became FREE. Free from my own burdens, free from the burdens placed on me, free from the opinions of others, and free to be who God created me to be, unapologetically. From my pain, God birthed this vision and I trust that it will flourish because His hands are in this.
Has it been a smooth road?
I know pain all too well. The abuse I experienced earlier in my life left me feeling worthless, ugly, dirty, invaluable and every negative thing you can imagine. My faith, I believed I had my whole young life, had been destroyed because I believed that it was God who let this pastor violate me. I felt useless and I convinced myself that I didn't need God anymore. I thought I'd take full control of what happens to me. Tragically, the illusion of being in control mirrored that of being out of control. I cared very little about how I lived. I was very quiet and sneaky but the consequences of my actions were messy and loud. I did what I wanted to do and there was nothing freeing about living a life I thought I controlled. I was a hot mess. When I tell you, I've been through it all from the valley of the pit to the mountaintop, I mean I've been through it ALL: promiscuity, excessive partying, unwanted pregnancies, questioning my sexuality, smoking weed, drinking, gambling, alcohol abuse, physical, mental, emotional, and verbal abuse, thoughts of harming myself, far too many dysfunctional relationships, everything under the sun. I did not understand that God was with me or that it was possible for Him to be with me in my valley experiences. I felt abandoned, without regard.
When I was 28 years old I realized I'd hit the bottom of rock bottom as I sat in my car on my lunch break venting to the receiver of my call on the other end of the suicide hotline. In hindsight, I don't really believe I wanted to kill myself, I just wanted my pain to be over. I was in deep emotional pain that had taken its physical toll on me. In that moment as I poured out my heart to the lady on the phone, I felt the presence of God. It was like a light switch, God revealed to me the source of all my pain, and in the same moment He revealed to me the source of my strength. He is! I'd never thought that I'd find my healing through my pain. I didn't realize that something that happened to me 14 years earlier would still have an effect on me 14 years later. When I look back, I see how that trauma motivated a lot of my poor choices. I had no idea how broken I was and how my poor decisions kept me broken. Sometimes the pain is meant to usher us closer to God. It was the only way He got my attention as I searched for solace in this broken world.
Confronting the hurt and moving forward was the goal that had to begin with forgiveness. I had to forgive the pastor, my family, the older members of the church who I felt were partially responsible, and most importantly, myself. I questioned and even blamed God for a long time because I didn't understand or know who He was. I still don't have it all figured out but I do understand that no matter what situation we choose to enter or what situation God allows – He knows beforehand that we'd make it through – even when it looks like we're headed for destruction. I also understand that even the bad will work for our good (Romans 8:28) if we love God and the good we're working towards is to be like Jesus.
On top of all that, in November 2019, in the midst of these earthly accomplishments my spiritual life had become a bit stale. I was doing stuff but I knew I had more to give. As I petitioned God to make me His miracle, I suffered a severe allergic reaction (SJS/TENS) to a medication that nearly took me out. By this time, God had worked on my heart so much that all I could do, all I wanted to do was trust in His love, His strength, His comfort to get me through. I thank Him for the grace and mercy He provided. Though my faith was tested, it was proven to be true.
While asking God to make me His miracle, I did not consider being low. I believed that I didn't need anything else to testify about, I was already on fire. I expected to see a miracle from a blessed place or from all the other mess I'd already been through, which wouldn't have been miraculous at all. I've realized since that though I love the Lord, and I trust Him wholeheartedly, I truly did not want to be His miracle. I did not consider that something life-threatening could happen. I did not consider being hospitalized 12 days, shots every day, constant pain, loss of appetite, infections, or being out of commission for two months. I did not consider that I'd lose all the skin on my face, back, chest, stomach, and parts on my arms and legs. I did not consider that I'd see the physical scars for months, possibly years, down the road. I did not consider how far I'd have to be for it to be considered a miracle. I did not consider the responsibility of being this miracle.
Miracles aren't merely things we can do on our own or work hard at it, etc.; they are the true works of God and things that are evident of His presence. Things that change our lives and the lives of people around us. Things that lead people to Salvation and real belief in Jesus Christ. If/When you pray a prayer to God and submit your life as His living sacrifice, be willing to be low. Be willing to endure pain or humiliation. God will restore. Trust that He will turn it around. Trust that in the end, His name will be glorified. His grace, mercy, and favor on my life in this moment and now I'll cherish forevermore.
As I reflect in this moment, I understand that everything I experienced needed to happen to position me for my place of purpose. My adversity was not a sign of abandonment from God. You see, I wanted God to develop some things in me; I'd asked Him to work on me. It didn't look the way I imagined it would, but it happened. I had to lose some things and some people. There were things I had to learn and unlearn for refinement in God to take place. God didn't abandon me; instead He listened to my cries and began His work. Each day I am grateful. Each day I wake and make a conscious decision to not carry any of my burdens because I don't have to. If we had to suffer through this life at the mercies of our uncontrolled appetites there'd be no need for Jesus. Before I knew me, God knew me and He made His presence known in my life and I love Him for it. He knew that I would experience an overwhelming amount of hurt and seemingly irrevocable damage. He also knew that one day I'd be FREE. I saw pain but God saw victory. I trust Him to avenge those who have caused me pain, and those I've caused pain. I trust Him with my past, present and future, I trust Him with my heart and I will forever worship and praise Him. I trust God to keep me free. "Whom the son sets free is free indeed." John 8:36
Please tell us about Godly Couture by Rachel Carey.
My business was birth out of my healing. God provided the vision and resources and I got to work. I wanted women to have a way to make a statement of their faith without having to say a word, what better way than a Tee! I know there are tons of Christian Tee shops, but I use my site to do more than sell, I want to minister to the hearts and souls of anyone who visits the site with real and raw life experiences. My tagline line Fashioned, Forgiven, Free indicates you're getting more than the tee; you can find steps to be free.
I am most proud because it happened for me. It forced me out of my comfort zone and pushed me more into my purpose, which I believe we're all here for something. I had to realize it's bigger than me. I want God to use my experiences to help others who are stuck as I was. Hopefully, they can find freedom or at least take the first step.
How do you think the industry will change over the next decade?
The store is currently on pause due to the current economical climate. However, over the next year or two, I plan to re-brand and relaunch using my own designs. The original vision God had given me were my own designs. I have a bit of an artistic view. I plan to offer original designs and catchphrases that will be sure to capture the attention of those who aspire to rock statements of faith. Couture is a high-end fashion and I want to offer just that, high-end fashion. Be on the lookout for the re-branded Godly Couture!
Contact Info:
Suggest a story: VoyageDallas is built on recommendations from the community; it's how we uncover hidden gems, so if you or someone you know deserves recognition please let us know here.