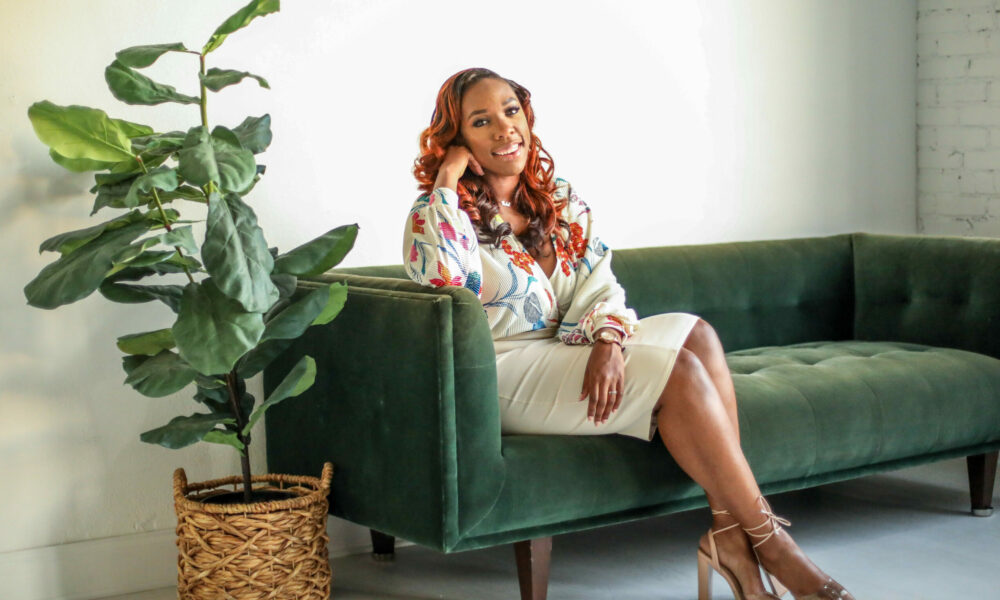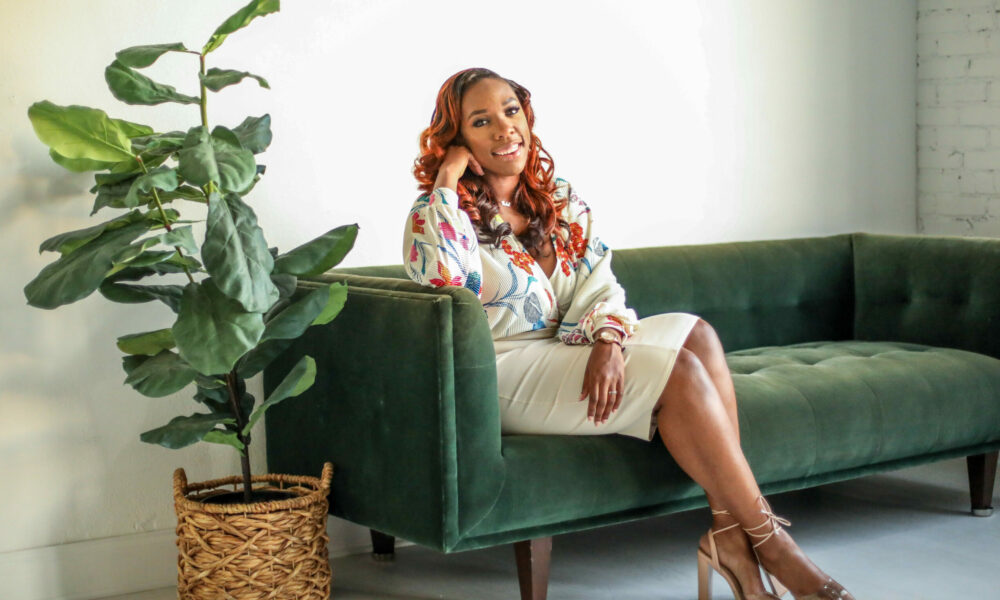 We are thrilled to be connecting with Rachel Glenice again. Rachel is a Motivational Speaker, Empowerment Coach and is also a content partner. Content partners help Voyage in so many ways from spreading the word about the work that we do, sponsoring our mission and collaborating with us on content like this. Check out our conversation with Rachel below.
Rachel, it's been too long since we last connected. Thanks so much for taking the time to share your thoughts with our community again. Some readers might have missed our prior conversations, so maybe you can kick things off for us with a quick intro?
My name is Rachel Glenice and originally I'm from Dallas, TX. I am a motivational speaker and empowerment coach through an organization I started three years ago called, iamEnough. My goal is to help women overcome any insecurity they may face, whether it be physical or dealing with their self-image, relational, financial, or professional. From my own personal journey, I knew it was necessary for me to share my story with other women and encourage them, strengthen them, and reassure them that they are enough.
What's the latest & greatest with i am Enough? What have you been working on since we last spoke?
Wow. There's so much happening with iamEnough and I'm super excited to share all that I've been working on. Recently I launched iamEnough's official YouTube channel where I post weekly inspirational videos that I call #TuesdayTidbitsWithRachel. I'm very excited to see how this platform develops and expands, as I plan to not just post inspirational videos but lots of empowering content sharing not just my story but those of other women who demonstrate and truly embrace being enough.
What I really want to talk about though is my new song I released called You Are Enough and it features one of my close friends, Khrystien. This song is a whole empowerment anthem. It's full of positive affirmations and it's pays homage to Dallas, Louisiana, and just my entire journey up until this point. This was certainly a step outside of my comfort zone but I did it! The song is out now and I'm so glad I didn't let my fear hold me back from putting it out.
How did this song come about? What was your inspiration for the lyrics?
This song started out as a simple intro for my YouTube channel. It was supposed to be nothing more than that but clearly God had other plans. I reached out to one of my friends and asked if she knew a producer in Dallas that could make a beat for me and she connected me with Justin, also know as Darkside, and he created it from scratch. I told him I wanted it to be melodic but upbeat and I had to have the bounce behind it because after living in Louisiana for a decade, the song just wouldn't be right without it. After he finalized the song, I was just listening to it over and over again and lyrics for a verse came to me. That's when I knew it had to be a whole song and not just a YouTube intro.
The lyrics in the first verse just give an overall view of what my journey was to get to this point. From being raised in Dallas, to moving to Baton Rouge, graduation from The Louisiana State University, and then me hitting rock bottom to God picking me up and reminding who I was in Him. I knew I wanted to paint a full picture and inspire and empower any and everybody who would listen to this song. The lyrics had to be real and relatable. They came naturally and I believe that's why it became such a beautiful song.
How was the writing and recording process?
The writing process was very… sporadic. It was organic and exciting and… emotional. When I wrote the first verse I wasn't in the best place mentally because I was dealing with a lot in my personal life at the time, but I remember saying that I understood why artists like Adele and Jazmine Sullivan and Beyonce and so many others' best songs come out of pain. There's just something about the honesty and vulnerability that comes out of that place that is so relatable and honest.
I pretty much wrote the first verse in about 30 minutes and then I called my childhood best friend, Antoinette, to help me write the chorus. She ended up writing the whole thing and I was just completely blown away and what she came up with. We were on Facetime for about an hour just talking and vibing and by time we were done I had two thirds of a song.
The second verse I wrote about an hour before the recording session. I am a habitual procrastinator but I also do some of my best work under immense pressure. I flew to Houston to record the song with Khrystien, who I've known since our freshman year at LSU, and it took about 5 hours to get it how we wanted it. We worked with an amazing sound engineer, Dyllyn, and we had so much fun in the studio. It was beautiful to see what started out as just a simple YouTube intro turn into a 3 minute empowerment anthem.
How can we listen to You Are Enough?
You Are Enough is currently streaming on all major streaming platforms! You can listen on Apple Music, Tidal, Spotify, Amazon Music, and YouTube. Play in it the morning while you're getting dressed, add it to your workout playlist, all of that!
What's next for you and i am Enough?
Now that the world is somewhat returning back to normal, I'm hoping to get back in front of young girls and start back up with my motivational speaking engagements. I can't wait to see their faces and to just be in community with them again. I'm also shooting new content for our YouTube channel, which includes a new empowerment series where I interview young black female entrepreneurs and give them an opportunity to share how they overcame their own insecurities. I have plans to develop a mentorship program and publish my first book. It's going to be a lot but I'm really excited to see iamEnough continue to grow.
It was so great to reconnect. One last question – how can our readers connect with you, learn more or support you?
Absolutely! They can follow me on my personal Instagram and Facebook @rachelglenice and they can follow and keep up with all things iamEnough on Instagram @iam.enough and on Facebook @IAmEnoughCampaign. iamEnough merchandise and updates can also be found on our website at www.iamenoughcamp.org.
Contact Info:
Website: www.iamenoughcamp.org
Facebook: @rachelglenice/@IAmEnoughCampaign
Twitter: @iamenoughcamp/@rachelglenice
Image Credits
Taylor Hunter Sam Ross Sam Ross Designs
Suggest a Story:
 VoyageDallas is built on recommendations from the community; it's how we uncover hidden gems, so if you or someone you know deserves recognition please let us know 
here.