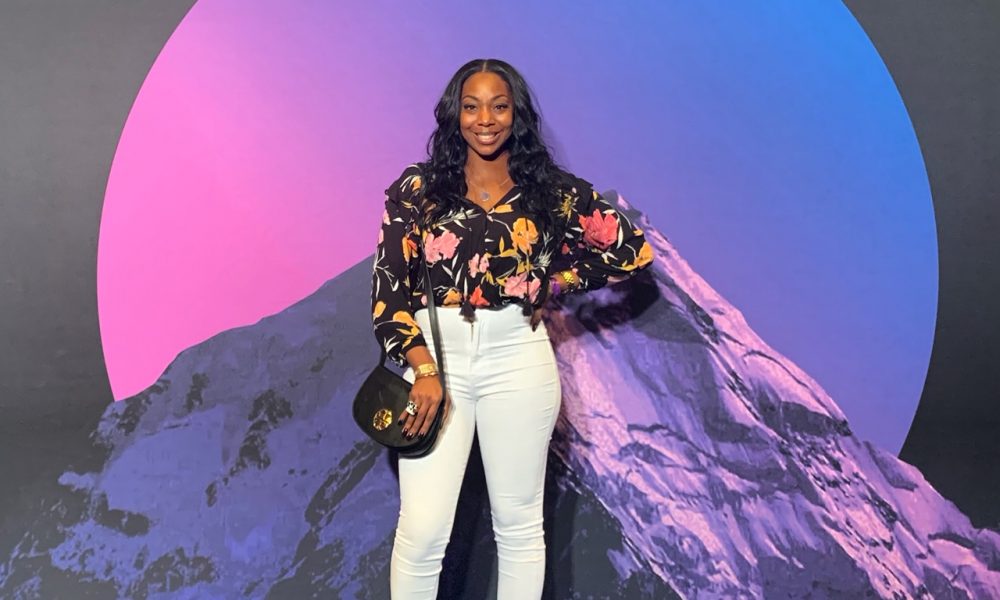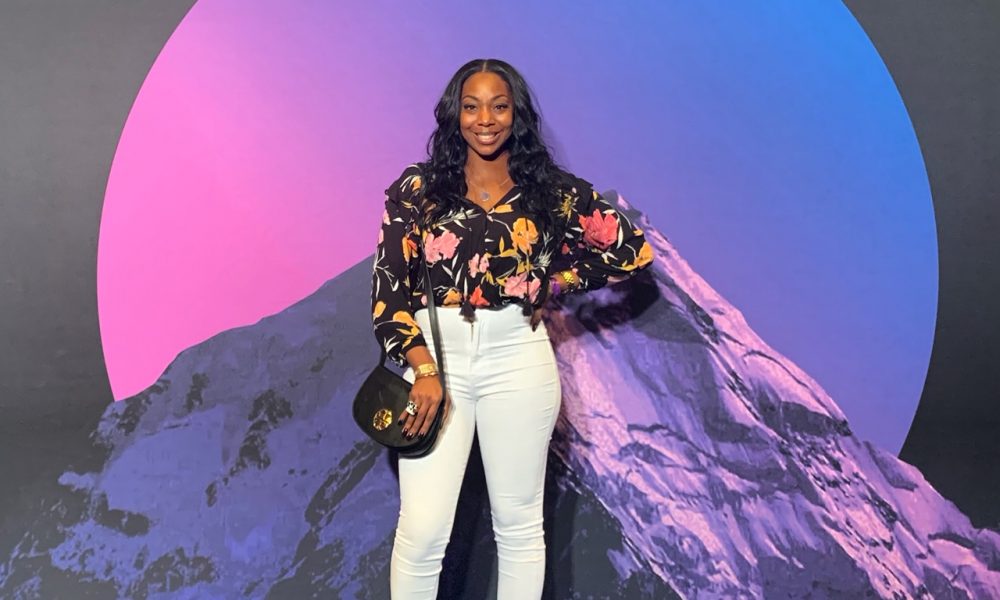 Today we'd like to introduce you to Rebecca Clark.
Rebecca, can you briefly walk us through your story – how you started and how you got to where you are today.
Born and raised in St. Louis, MO and just recently relocated to Dallas, TX. My story started with having a vivid imagination as a child. Very creative in my thoughts, with a shy personality. As a child I wanted to be in movies, wanted to be an athlete, but most importantly I expressed myself through writing and creativity. I grew up in a competitive household. My father played professional baseball for the Pittsburgh Pirates in 1965 – 1967 and my mother was an educator. That path led me to running AAU track starting at the age of seven, through my senior year of high school. I had two scholarship offers, but after falling over the hurdle in the Districts meet, my dreams did not happen how I expected. So I went to college and graduated in 2005 with a Bachelor of Science in Polytechnic Studies, which is a combination of new media, business and technology. After college, I traveled internationally and then started working professionally.
In 2008, I started working at a Fortune 100 company and held various positions within the company for 10 years. During that time, I got my Masters in Communications, had two children and started my own business. The work-life balance for me came with many transitions and I often wondered whats next for me. As a young and ambitious woman, I had big ideas and dreams, but was not sure what exactly I wanted to do. In 2015, I started to put some of those thoughts into action. It was during my maternity leave with my 2nd child, when I started doing what came natural to me; and that is writing. At this stage of my life, I had experienced defeat, pressures of work-life balance and always working to push myself, so I made up in my mind that if I have come this far, I can at least try to explore some of my passions. 
So I started to write. Writing is therapy, an outlet and a way to express thoughts and ideas you never knew existed until you actually write it out and read it over. As I started writing, the initial idea was to write a book for women and knowing when and how to keep going and never giving up. I believe in the power of words. I believe in the power of writing down thoughts and I believe in the idea to feed your soul with determination and the mindset to keep going. So during maternity leave, I just felt that I wanted more and I wanted to create generational wealth for my daughters. So I decided to write books for children. While I was giving birth to my 2nd daughter, I birthed my 3rd child, Witty Kids. It took me 2 years, but in 2017 I created Be Heard Publishing, LLC, that published my children book series Witty Kids When Imagination Talks to You. 
Once I published my first book in 2017 for the Witty Kids book series, the experience of connecting with families, children, parents, mothers, etc. has been the most humbling experience. My ideas started as a book and now has grown to be a brand that encourages and motivates children to love reading and explore creativity. I have traveled all around the states to do book events and signings, I have been blessed to speak on some really large platforms, such as WE Day and TEDx and I have partnered with some really big corporations.
Doing this has also helped me understand that sometimes you have more than one gift. I enjoy sharing my creativity and expressing that through my books, but I also love helping women believe in the possibilities that it can happen. It all started with my childhood imagination, but with life, things happen and unexpected turns can cause delays and dreams to be shifted. I once thought I would be the next track star, but that didn't happen and I didn't give up on any of my dreams.
Currently, I am an entrepreneur. I am the owner of Be Heard Publishing, LLC, the author and creator of Witty Kids, a children's book series that promotes diverse literature and encourages imagination, I do speaking engagements about entrepreneurship, I model and I just recently launched ShesBek.com, my personal website that will display my upcoming projects. I love all things artsy and creative. I love to connect with positive people. If im not working I am spending time with family and my kids. I love to travel, plan events, cook and I want to get more into painting. I have aspirations of getting into real estate, the media industry and offering business classes for creatives.
I'm just excited that I started with a vision and was able to make those dreams come true and if I can encourage anyone, it would be to write down your visions and keep going. The world wants to know and see all of your aspirations. I'm a mother of 2 girls that decided to go for it despite life challenges.
Has it been a smooth road?
The road is never smooth. I have two children that watch me build a brand. My biggest challenge is balance. Being a parent, getting kids to soccer practice, track practice and violin recitals its never enough time to focus on my business goals. Finding time to work on my business was the biggest challenge. While I was writing the book, I would start working at 2 am or 2 pm to write out my business plans and goals. Running a business as a mother of two and just recently getting laid off from my corporate job of 10 years, I had to quickly adjust to the new beginning of being a full-time entrepreneur, while doing things on my own.
Please tell us more about your work, what you are currently focused on and most proud of.
Be Heard Publishing, LLC, was established in 2017. I am the owner and the concept of this business was to create a space for creatives to be heard and stories to be shared.
Witty Kids When Imagination Talks To You was established in 2017. I am the owner, the author and the creator. The concept of Witty Kids is to encourage imagination and creativity. My childhood imaginations created the opportunity for me to provide vivid stories to children and families that want to create a diverse library. I encourage creativity and to explore imaginations because we need all of our inputs to build and grow our future. I am most proud of connecting with people on various platforms, my book reaching homes and spaces I would have never imagined and being recognized as a creative influencer. I think I am known for a woman that decided to go for it! I am known for my children's book, but I am wanting to be recognized as a creative and inspiration to connect with others.
What sets me apart is the creativity behind Witty Kids. I made sure to create something that my children would enjoy. Representation matters and my dedication to pushing my message contributes to building the next generation. I have 2 books published that can be found on Amazon and www.wittykidsclub.com. I offer books, journals, T-shirts, and a variety of toys and merchandise. 
How do you think the industry will change over the next decade?
I think the industry will be more open to providing platforms for the next generation. I believe there is a lane for everyone and there is power in unity. We are living in a time where major brands and corporations are opening their doors to small businesses. We have access to partner, collaborate and be an influencer with major brands. The boundaries are coming down and old traditions are being transitioned to incorporate new minds, new perspectives and new ways to create historic shifts for the next decade. As a entrepreneur and small business, I am happy that I live in a time where access is unlimited, once you put the work in.
Contact Info:
Image Credit:
Photographer for professional image: Mena Darre
Suggest a story: VoyageDallas is built on recommendations from the community; it's how we uncover hidden gems, so if you or someone you know deserves recognition please let us know here.