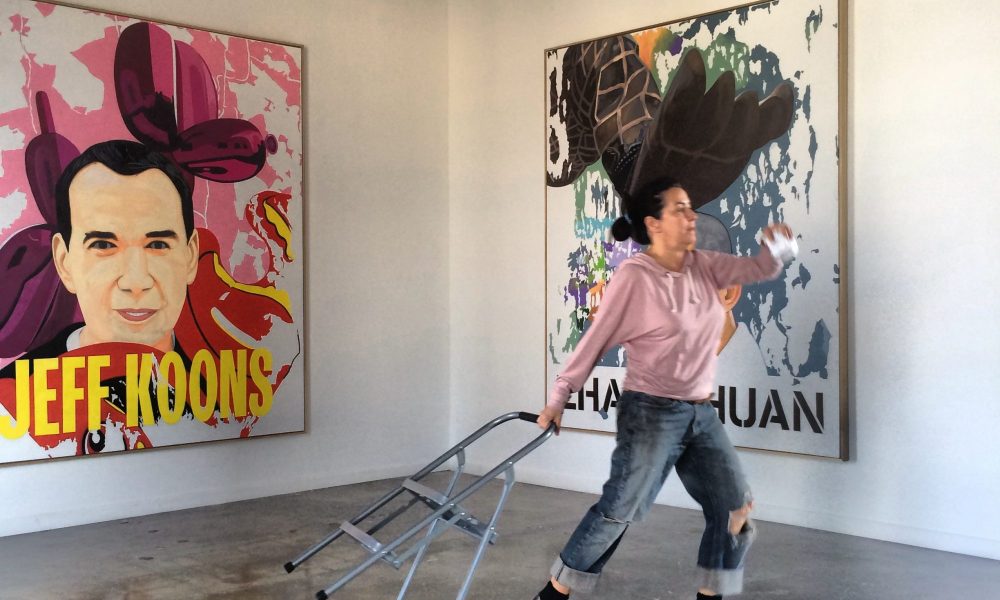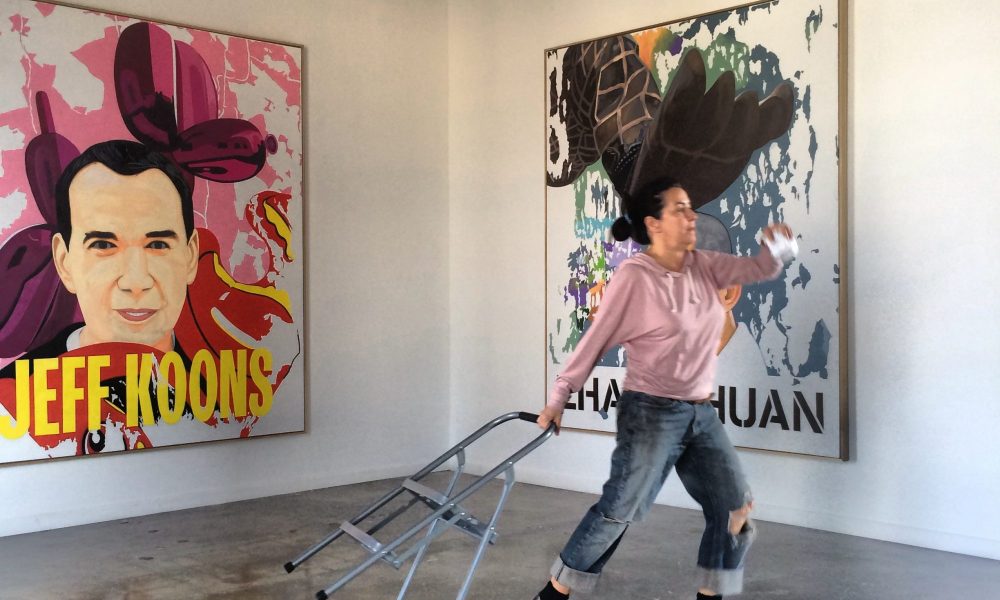 Today we'd like to introduce you to Ree and Jason Willaford.
Ree and Jason, please share your story with us.
I worked in corporate retail visual design and merchandising, running 29 stores and six divisions. I eventually left after a few years, I was too young and it was a little too much to handle at that time in my life. I freelanced (I worked for Giorgio Beverly Hills and other retailers in and around Los Angeles), saved money, and traveled around Europe for six months. A couple years after my return from Europe, I met my now husband, Jason. We left LA together on a Harley Davidson and traveled three months and over 8000 miles. There's a lot to that story but you definitely know that you want to marry the person that you rode 8000 miles with. We ended up in Florida, where he's from, and we really didn't know we were going to do. We didn't have a lot of money, but we were wondering around Ybor City and came across a storefront and eventually decided to open an organic coffee and juice bar and gallery in that space. We lived in the space while we renovated it, sleeping on the floor behind a chalkboard on wheels so people couldn't see us through the storefront.
We were the second coffeehouse in Tampa, Florida and at that time and we were certainly the only coffee house or place you could get organic juice/smoothies and coffee. It was called The Contradiction. Jason had painted a Secession-period mural on one side and the other side was used to exhibit art. We find it pretty funny that we had a juice bar and organic coffee shop before Jamba Juice and Buda Juice and organic coffee was offered to the masses. We felt a little ahead of our time, in Florida anyway.
We sold the business after a couple years and hopped on the Harley again and headed to New Mexico, again not really knowing what we wanted to do. We were searching for unpopulated places with nature around us and ended up in the Southwest corner of New Mexico in Silver City. We again looked in an empty storefront, rented it, and lived in the back. Get Juiced, as it was called, was strictly organic juices and smoothies to go, it had a to go window with a big mural painted on the front.
Long story short, we got pregnant with our daughter Camille, and I decided I didn't want to work anymore. I just wanted to stare at my baby (which I did for 2 1/2 years). We lived a Victorian house on Yankee Street. Jason is a painter so when he finished a series of work and we needed money, we decided to have an opening for his new series called "Belly of the Cowgirl." We emptied the two front rooms of the house which were our bedroom and living room. We invited about 50 people and had little left in our bank account, so we just hoped and prayed that we would sell art. We served salmon, beautiful nibbles (Jason happens to be an amazing cook), and really good liquor, and boom! that was the beginning of the gallery (though we didn't know it.) We've been hosting private dinner parties for clients since 1999 which is definitely something that trended later, we sold a bunch of work, had money in the bank account again. Michael Berman, a photographer that lived in the area, came to the event and approached us and said, "If you ever open a gallery, I would show with you." At the time, he didn't show with commercial galleries, he only dealt with photo dealers, but he liked what we did. Just a few months later, there was an art walk in Silver City and we cleared the rooms again – Michael Berman on one side, Jason on the other, and had an opening. Thirty days later, we named the gallery. It was all on a whim and we had no funding just a passion for the arts. We figured "Why not?," we weren't doing anything else.
We opened the gallery officially and again lived in the back of the gallery (I guess that's the way we start businesses). Michael Berman has since gone on to place his art in collections of The Met, Amon Carter, and the San Francisco Museum of Art. Camille basically grew up in a gallery surrounded by art, artists, and openings. About six months after starting Galleri Urbane we bought a house (our first home)
When we opened the gallery, I was researching whether to create brochures. Since we were remote, I wanted to find out how we could keep in contact with people who were only visiting. Brochures were too costly and a waste, so we opted to create a website in 1999, which wasn't really being done by many at the time. We've been gathering emails since 1999 and I have been able to keep in contact with our clientele from back then since most were tourists, though local residents also became dedicated collectors. I found it interesting in 1999 when I got a copy of Art in America and it listed museums and galleries around the world, and most didn't have websites. I only accepted CDs at the time for artist submissions, so I was surprised that museums and most galleries still took slides. It seemed a couple more years and then people finally started to accept CDs and, of course, now we only get things via email to Dropbox or other online sites.
How we ended up in Marfa:
In 2000, Jason began a new body of encaustic paintings called the Public Restroom Wall series. He had gathered written word from bathrooms all over the U.S and he worked with a graffiti artist to create slap tags to adhere to the paintings where he recreated these tagged walls.. This was a response to technology and losing our privacy. A public restroom was becoming one of the last public places where you could remain anonymous and say what you wanted, it was like the caves of our time
One day a client from San Francisco told Jason he should go to Marfa to launch this new series. We were only about six hours away from Marfa, so we hopped in the car with Camille. We were wandering around town and in the last couple hours before we were supposed to leave, we looked in an empty building again (now, you can't one find in Marfa) and had the idea to a pop-up show during Chinati Open House weekend. At that time, there were no pop-ups in Marfa. We found out who owned the building and we rented it for $500 for the weekend. Everyone in Marfa thought that we were crazy "Why are you doing that?" They thought we were paying too much money, etc.
In 2001 we drove in town with the trailer. We had never actually been in the building so we didn't know what it did or didn't have. We didn't even know if it had lights, so we took clamp-on lights and threw everything in the trailer to hang the show. We opened the next day on a Friday morning. People were coming in asking how long the gallery had been here and we would respond "12 hours." We didn't have labels on anything, but people started asking and buying, so we got a pencil and wrote the info right on the wall. This was considered wrong back then, now it's ok to do. We thought we were only doing this for exposure.
We decided in 2002 to rent the space again. My husband from the beginning thought we should buy a building, but I was still apprehensive then. But after another successful pop-up in 2002 we bought a building. Marfa was really popping at the time and everyone was racing to buy property and outbidding each other. They were paying crazy prices and paying cash and we couldn't compete with those people so we lost the first 3 buildings we wanted. We eventually got a 100-year-old Adobe building. It looked horrible with dirt floors, layers of old carpet, linoleum, and acoustic ceilings, but we knew it had good guts. It's still there on San Antonio street, another family owns it now and it's a gallery! It's about a block from Ballroom Marfa and next-door to Inde Jacobs Gallery. They didn't change the building facade and very little to the interior of the gallery, so it's nice to see it today and reminisce.
We lived in Marfa 7 years. The Ballroom was new, and it brought a fresh energy and life back to Marfa. The press was amazing, people were coming from all over the world. There weren't all the trendy little shops that exists now but there were restaurants, a few shops and galleries. In 2007, it was starting to quiet, then, of course, the recession hit it. Even before that people were starting to leave. It can be a very transient and because it's a small town you've got to really be committed to cope with staying there a long time. Still, it was great, and we have no regrets! It was there where we met some of our best and longest friends, some of them from Dallas, which is part of the reason we chose to move to Dallas. We also made a lot of friends from Houston, and when it came time to move it was between the two cities. In the end, we made the decision to move to Dallas based on our daughter's aspirations to attend Booker T. Washington. She's a singer-songwriter and an artist so that's what sealed the deal for Dallas. Dallas was also really coming into its own in many ways and especially in the contemporary art market. Today there are so many more galleries that have opened since 2009, so I think we made the right move. It was hard to leave and triple your overhead at the height of the recession. We maintained the Marfa gallery in the main space for a couple years before we moved in a building next door to the Ballroom and rented our main building to residency groups. After a few years we moved down to the Exhibit Lounge of the Thunderbird Hotel where we currently have an exhibit space. The exhibit space is not staffed, but we rotate shows every few months, so we can maintain a footprint in Marfa.
We are currently focused on the Dallas art community and nationwide art fairs so we can build our artist's collectors base. Dallas collectors are thoughtful and smart about their collections, many have personal art consultants and designers, so its a very different market from the tourism market in Marfa and Silver City. I appreciate the savviness of the collectors here, they challenge me and push me to be a better gallerist.
We're always bombarded by how great it is to pursue your passion, etc.,— but we've spoken with enough people to know that it's not always easy. Overall, would you say things have been easy for you?
No, and as you can see from the previous long story of our beginning, it's never been easy, shall we say. There is one story that always sticks in our minds, though.
Our daughter was 2 and we were struggling financially. For the first time, we didn't know where we'd find the money for groceries. My husband is a really proud and a hard-working person. Even if sick or hurt, he'd go to work on construction sites and come home to help me with Camille and get in the studio. Jason had to go borrow money from a friend which just devastated him. It was only $50.00 but he was still horrified, As he was walking down the street to borrow the money, one of Jason's collectors (Joe Griswold) drove by in his vintage car, smoking a cigar. He told Jason to get in and they went for a drive. Without Jason mentioning his situation, Joe asked; What's in your studio? Anything new? Next thing I knew, I heard tippy tap shoes walking across our wood floors and the smell of a cigar. It was Joe and Jaso. He bought 3 paintings right then and we were so relieved, we'll never forget it. I don't know if we ever even told him this story, as we would never burden our friends and clients. We always look forward, try something to make things work, and be as positive as we can, which I believe is why we are still in business and we love what we do!
We'd love to hear more about your business.
Since the beginning, I've loved finding emerging artists creating something fresh in use of medium, technique, and ideas. Galleri Urbane has been a leader in the presentation and promotion of contemporary art since 2000. After eight years in Marfa, Galleri Urbane expanded and relocated the main gallery to Dallas, Texas while maintaining a boutique gallery in the Exhibit Lounge of Marfa's Thunderbird Hotel. The gallery continues to refine and advance the careers of emerging and mid-career artists while advocating for the appreciation of their fresh approaches to painting, mixed-media, sculpture, photography, and conceptual art. By implementing innovative and often non-traditional media, the gallery's roster of artists creates art as an object that is always both visually and intellectually stimulating.
What were you like growing up?
Terribly shy, insecure, and had anxiety (I didn't realize I had anxiety until now looking back). I still somehow had the popular, cute football-player boyfriend and was the head cheerleader and did track and gymnastics. I had no idea what I wanted to do in my life. My husband, on the other hand, studied art and received his BFA. I'm a college dropout, though I wish I had returned. I luckily found myw ay in the retail world which taught me a lot and lead me to management and executive positions early. It's funny the short time I was in community college taking random classes I took art history, business, interior design, and psychology, so I guess, I knew what my interests were, I just didn't know that I knew. So, not a surprise, I ended up in retail and the arts.
Contact Info:
Address: 2277 monitor st. Dallas, Texas 75207
Website: galleriurbane.com
Phone: 325-226-8015
Email: art@galleriurbane.com
Instagram: @galleriurbane
Getting in touch: VoyageDallas is built on recommendations from the community; it's how we uncover hidden gems, so if you know someone who deserves recognition please let us know here.