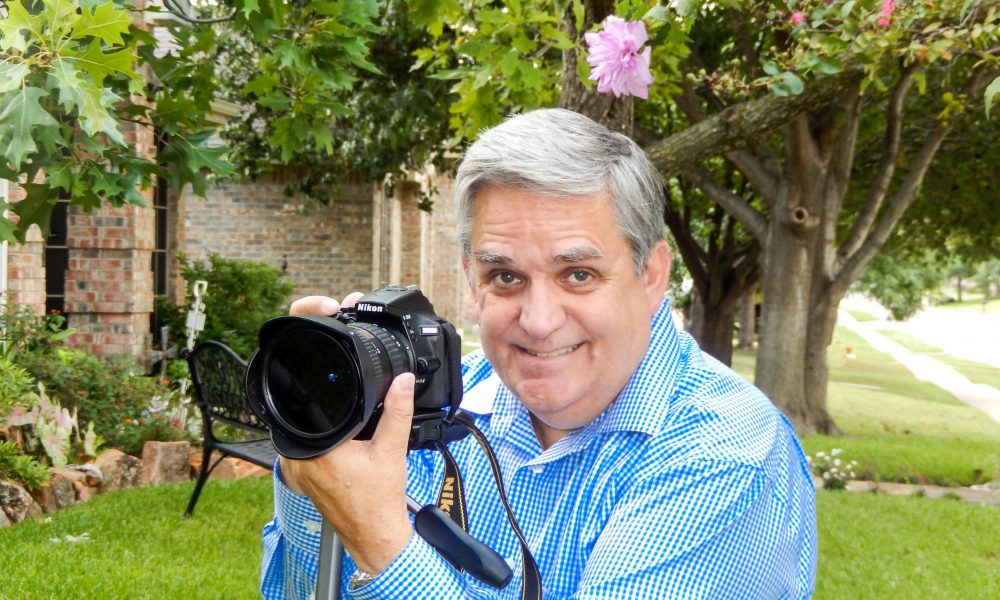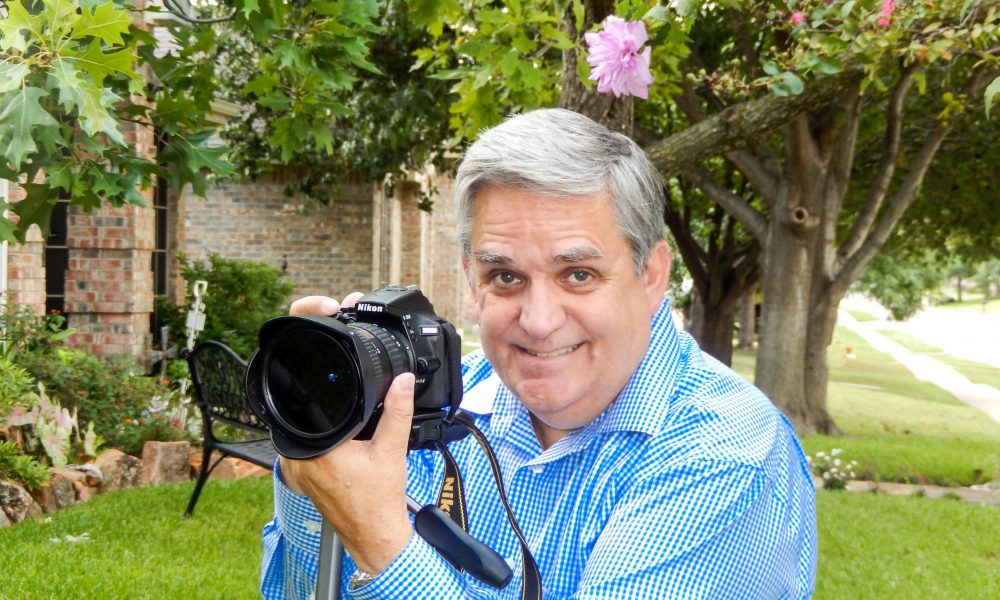 Today we'd like to introduce you to Robert Moore.
Thanks for sharing your story with us Robert. So, let's start at the beginning and we can move on from there.
I was part of the retail world for 35 years, my last 27 with the same clothing chain. One day, I was presented with my 25 years of service watch, together with pink slip.
The chain was not doing well, salesmen and tailors were being let go in an effort to stay afloat. This was a shocking and unexpected. Having to come home to tell my wife what happen worried me, especially because I immediately lost our health coverage. We would now be a 1 household income and my wife, being a teacher, well… Here I was, a 57-year-old man who had spent the last 27 years in various stores selling clothes, now having to compete with younger, sharper and tech job seekers. I had no experience in interviewing, resume writing, networking…
That afternoon, my wife was asking me if I could do something to get my old job back.
Initially she was very worried.
Inexplicably, I was starting to have peace about the whole thing.
At dinner the same evening I was laid off, I started to see a change in my wife's demeanor. I felt God was speaking to her. She mentioned how impressed she was with me, there was a calm on my face she had not seen in a very long time. Inside I started to feel I had been liberated from a place I had not been happy in, for a very long time. For the 10 years my wife and I had been married, my working weeks had made it very hard to spend time together. Working until 9 p.m., all Saturdays unless I ask off, and most Sundays, I could not stay more than 2 days when family came from Chile for Thanksgiving or Christmas. My wife spent these days off without me.
After leaving retail, were full of prayer and a lot of soul searching. My mind kept going back to finding a job in retail because it really was what the only career I had.
No matter how much I tried to like the idea, I always came to the same conclusion: I had not been happy with my line of work for a very, very long time. I was ready for something different. In spite of the stress from not knowing where my next income was coming from, I felt a peace come upon me. Then, out of nowhere, my wife pointed out how we would get that chance to make up for so much time. We're living in that "When God closes a door, He opens another" reality. I come from a family of artists and free lancers, but I was the one who had never took the path of self-discovery. My father, in his early years was a movie set designer in Hollywood later opening his own interior design studio, my brother hosts outdoor films festivals in Chile, my mother designed and made all of her clothing, relatives who paint and draw, and even one film maker. Not long after, I wondered what if I embarked on one of my passions, cooking and photography, which I had pursued it as a hobby, collecting candid, black and white shots through the years, nothing more.
My wife and I had enjoyed looking online at MLS photos on real estate sites. I noticed the great discrepancy in the photographic presentations of homes listed.
Some houses looked dark, uncared for, slanted walls (from careless photo shooting), clutter all over, stains, personal belongings… I wondered what chances do these home owners have against the fabulous and beautiful photos from realtors who really appreciated the effect visuals have on buyers. Selling a property of any price range, $150,000 to even a $1,000,000 home, I think, calls for a great online presentation.
I knew I could do much better. They could do much better. That was it: I knew what I wanted to work as a real estate photographer. I wanted to do this for the benefit of the realtor, whose income is attached to the selling of the home listed, and the home seller.
My first of many obstacles updating photography equipment. I was hesitant to spend our savings not having a clue how long I would be without an income and having lost our health insurance. Well, God provided. My wife and I thought it was beautiful the way in which the employer that had sent me home after 27 years would also be financing my new business, with the severance pay. I witnessed how God can be very creative while uplifting you in and answering your prayers.
I decided I liked "Your Home in Pictures", as the name of my business. I purchased the domain for my website, which I had no clue how to or who to ask "Your Home in Pictures". I registered the name and started working on putting a business plan together, designed, and had business cards printed.
I continued to be amazed how God had lined up resources needed to start a business. My realtor friend Jim Christie, who I knew from my days in retail and a fellow member at Prestonwood, offered encouragement and suggestions on how to contact realtors to offer my services. I joined the Collin County Association of Realtors and Metro Tex, as an affiliate, where I was invited to participate in a brief presentation to new realtors, pointing out the advantages of using professional real estate photography.
I only knew 1 realtor. So I used the internet to identify, contact or visit real estate agencies, introduce myself and my services, hand out business cards. My plan was to get a call from one realtor, to get my foot in the door. Each visit and call was worth it. Most agencies were welcoming, a few, having their own person in place, showed little interested. Some calls were never returned. My career in retail had well prepared me for both, rejection and receptiveness. Some agencies were kind to invite me to their weekly meeting, at times contributing to the pot luck. Once I even delighted the agents with my own recipe of homemade chicken spaghetti, which they savored as I stood in the front and did my thing. I studied pricing and from other experts in the field. With this I realized that, with no overhead, I could offer a lower price for a comparable product from many of the professionals in what is a competitive business.
My first job came from a realtor at KW, who has become a regular costumer.
Business was very slow the first few months. I can say with assurance that I never questioned if this was the right decision. I knew Christ had already designed this path for me because I remembered Jeremiah 29:11 "I know the plans I have for you, plans for hope and a future". He will be my provider and would always be watching over me.
The constant advancements in photography require constant learning of complicated nature. I continued training, editing techniques and software, website building and marketing. I learned I had to register my business with the state of Texas, taxes issues…
As I started generating business, I realized that once a realtor hired me, they continued to hire me and their referrals increased my business. This also meant that to build trust and relationships, my product would have to always be reliable and comparable to others in the business.
My motivation to continue providing this service?
For some home sellers, a lot can be riding on the selling of the property. Their future plans may depend on their house being. A house that sits for a longer time than anticipated, can be stressful, have financial consequences and even hinder a family's ability to move on. Each home is unique and needs its own approach. Some houses are beautiful, furnished and decorated. Other homes are vacant. They need a little color and warmth to help buyers ignite imagination. Some homes are smaller, have been lived in for a long time, have an older exterior and old everything. As a photographer, my mission is to create images to show each home at its best, highlighting the details that make it unique.
So let's switch gears a bit and go into the Real Estate Photography story. Tell us more about the business.
I feel very proud to say that most of my first time customers are satisfied enough that they become regular customers. Also, many new customers come from their referrals.
Several aspects of my business set me apart from others, such as:
1. Unlike other real estate photography services, I do not owe large business expenses that are added to my customer's final bill, such as commercial space rental, salaries for staff (receptionist, office manager…) Business who do, have to integrate these expenses into their prices. In other words, customers pay for a little more than just the listing photos they need.
2. Customers will receive a product of comparable quality to larger services, for a more reasonable price.
3. I do not charge additional fees (which many other companies do charge for), such as cancellation due to homeowner's decision. inclement weather, rescheduling…
4. I do not charge for Saturday or Sunday appointments.
5. I do not charge an additional fee for appointments requested on the evening before the day needed. I will do my best to accommodate you as much as my schedule allows.
6. Realtors and customers can contact me at any time of the day or evening. There is no need to hurry up and call before the close for the business day.
Has luck played a meaningful role in your life and business?
To be truthful, luck has not been a main played. God's love, smart choices, hard work, resilience and determination have played a role in my life and business.
Pricing:
Homes up to 2,500 sq. ft. are $75.00-aprox. 35 photos
Homes between 2,501 – 3,500 sq. ft. are $90.00-aprox. 35 to 40 photos
Homes between 3,501 – 4,000 sq. ft. are $100.00- aprox. 40 to 45 photos
Homes from 4,001 sq.ft. + are $120.00-aprox 45 + photos
Contact Info:

Image Credit:
Robert Moore from "Your Home in Pictures"
Getting in touch: VoyageDallas is built on recommendations from the community; it's how we uncover hidden gems, so if you know someone who deserves recognition please let us know here.