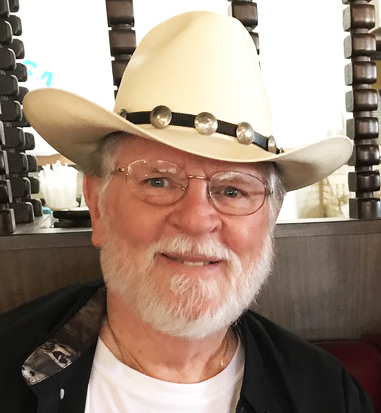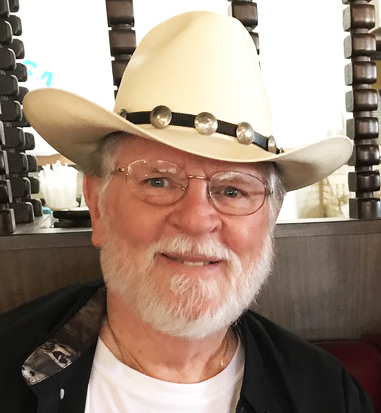 Today we'd like to introduce you to Robert Sadler.
Robert, before we jump into specific questions about your work, why don't you give us some details about you and your story.
As an independent professional fiction writer who became productive as such only in my later life, there is one thing I've learned over the years and one piece of advice I give readily when asked: you're never too old and it's never too late to follow your passion. Provided, of course, you're willing to persevere, to learn and to grow.
Although I was always writing, life had a way of intervening. By the time I was 30 years old, I had written only 100 or so poems; by 50, the number was upwards of 500. But in the years that followed, I devoted more and more time to my writing. The result is a body of poetic work consisting of more than 4,000 poems published in four volumes, along with three volumes of selected poems. And the count goes on.
Then came the novels. One of the poems I wrote became the seed for my first novel, Jamaica Moon, which grew into a series of 14 novels in the Black Book Investigations of Michael Grant and Associates. Fifteenth in the series is my current work in progress.
But as with most endeavors, it wasn't all smooth sailing. The biggest challenge I faced wasn't writing. For whatever reason, I'm blessed with an endless supply of imagination and the ability to tell a story. It's not that I love to write, which I do. It's that I must write. And it's always a race to get it out fast enough and typed into the computer, trying my best to keep up with my characters as they actually live out their own story. For me, writing is its own reward and my success is the joy of writing.
The challenge came in getting my work published. It's difficult, if not downright impossible, for unknown authors to get published in an industry where name recognition plays a major role in gaining acceptance, no matter how worthy the work. After several frustrating years, I discovered the new world of independent publishing. Thanks to advances in technology, independent publishing has become, in my humble opinion, the wave of the future for writers who seek to take control of their work without sacrificing their voice as an author to countless editors. It's a direct route to putting our work in front of the reader—telling our stories the way they were meant to be told, letting the reader decide what they like to read, what they consider a worthy work of fiction. And we get to keep our profits, which are not eaten up by agents and publishing houses.
One of the advantages of taking a new path later in life is the many years of experience and knowledge you bring to the effort. During those intervening years I mentioned at the outset, I was a cop, a soldier and a private investigator. Those experiences supply me with a wealth of knowledge, background as a fiction writer. Thus the main character, Michael Grant, PI, in "the Black Book Investigations of Michael Grant and Associates" series and the true-crime novel I wrote based on an actual case I worked.
My first loves were painting and photography, which I still find time to pursue. But as my life was busy unfolding and filling up with other responsibilities, I found I could write anywhere, at any time. All I needed was a pen and paper, or a typewriter, or a computer when they became available. So writing became my primary form of artistic expression.
As with most artists, I'm often asked about the authors who influenced me, my favorite authors or what I like to read.
As a reader, I love big books with characters I can enjoy book after book: characters like those in James Clavell's King Rat, Taipan, Shogun, Nobel House, Whirlwind and Gai-Jin. Other favorites are Robert Ludlum and his Jason Borne series; John Sanford's Prey Series; and Lee Childs' series character, Reacher. Each of these writers display characters whose stories arc and evolve. When I started writing my Michael Grant series, I wanted the same for my characters and I wanted to give readers that same experience.
Most readers are aware of the characters of Dashiell Hammett and Raymond Chandler whose books became the genesis of the film noir genre. These and other authors created big city detectives and private investigators: San Francisco's Sam Spade; Los Angeles' Phillip Marlow, New York's Mike Hammer, and London's Sherlock Holmes and Hercule Poirot.
As those iconic characters were indelibly linked to their city it was my hope that Michael Grant would become indelibly linked to Dallas. And so, Michael Grant became my fictional homicide detective/private investigator in the city where I grew up, worked as a cop and private investigator, and live – the city I know so well, Dallas.
Central to associating a character with a city are its people, its iconic landmarks, the well-known and not so well-known neighborhoods and favorite hangouts. My favorite Mexican restaurant, Desperados, became Michael's favorite hangout where he was a regular, well known and loved. He always ordered their signature Desperados tacos and the house margarita. However, he ordered his margarita with the addition of a famous liqueur. For the storyline, I invented a top-shelf margarita I called the "Michael Grant" and placed it on the menu at Desperados.
Fiction became reality when owners and managers of Desperados, Jorge Levy and sons Jake and Michael, decided to put the drink on their menu, for real. They liked the idea of this Michael Grant character being a regular at their restaurant and ordering his special margarita. I urge you to give Desperados a try and be sure to look for the "Michael Grant" on the drink menu. It's a delicious top seller and it won't disappoint.
The story of the drink, its association with the Michael Grant series and becoming a menu item at Desperados was the subject of Bartender® Magazine, Winter 2014 issue. Jake has even proposed placing a brass plaque on the wall at Michael Grant's favorite booth!
There's another aspect to my writing process. As an independent writer, it's important to have knowledgeable editors and "first readers" to proof your work before publication. Alan Steacy became a big fan and agreed to be a "first reader." He gets to read and review my manuscripts prior to publication. His job is two-fold: read for enjoyment and look for anomalies (double words, typos, etc.). Here's Alan showing off his collection of Michael Grant novels.
And something new. With the completion of my updated website, I'm offering four of my short stories as eBooks for $.99 each. This gives readers a chance to test the waters, to find out if they enjoy my writing before jumping into a long-running series.
To date, I have 13 novels in print and available on eBooks. Number 14, "Baladine's…Alive?" is due out in mid-October. Check my website for updates.
Though each of the books in the series are written to stand alone, there is an arc or progression of information and characters whose trail of literary breadcrumbs connect the novels for fans who read the books in order.
I've begun writing the 15th book in the series, "Murder at Betty Sue's Café."
What moment in your career do you look back most fondly on?
Having published over 4,000 poems, one True-Crime book and 13 novels, about to publish 14 and writing number 15.
Contact Info:
Suggest a story: VoyageDallas is built on recommendations from the community; it's how we uncover hidden gems, so if you or someone you know deserves recognition please let us know here.