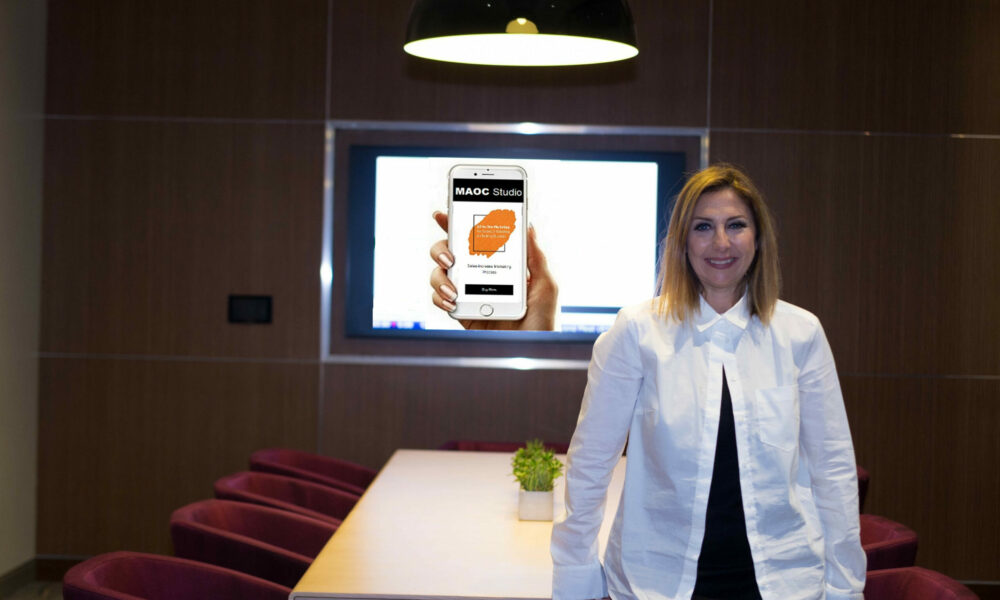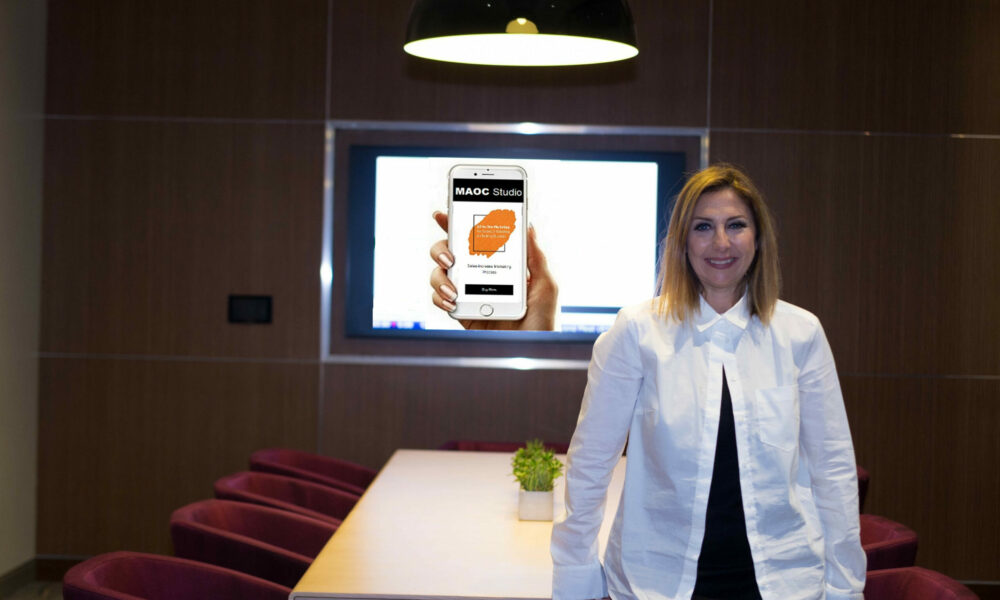 We are thrilled to be connecting with Rola Jabri again. Rola is the CEO of MAOC Studio and is also a content partner. Content partners help Voyage in so many ways from spreading the word about the work that we do, sponsoring our mission and collaborating with us on content like this. Check out our conversation with Rola below.
Hi Rola, so great to have you join us again. For folks who might have missed our earlier conversations, can you please take a minute to briefly introduce yourself?
I am Rola Jabri, founder of MAOC Studio. I founded my marketing agency 15 years ago with a modern mindset that favors creating new ideas rather than falling for the ordinary. I always believed that standing out in the crowd is the best approach to succeed, lead, and make a difference. Therefore, I created the extraordinary for my marketing agency, I set it apart in a very competitive market. I market, brand, and structure my clients' products or services with the same approach of creating authentic strategies that help them build the extraordinary and reach their short and long-term goals and vision.
I believe each business must be unique in its approach, even if it offers or provides ordinary services or products. I always enjoy helping my clients succeed through marketing.
Can you tell us about how MAOC Studio was born?
The concept of MAOC Studio was born in my thoughts as I was working in sales, management, and marketing for ten years. Then it became a reality. I implemented a simple but unique marketing strategy, advertised, and landed my first account. It was about launching a new medspa; it got structured and marketed from scratch, generating short and long-term results. It was a great success, marked the beginning of MAOC Studio.
For folks who aren't as familiar, can you talk about what MAOC Studio's authentic approach is and how it sets it apart from others?
MAOC Studio's authentic approach lies in modernizing the way marketing is bought. The digital world gave access to people to buy online anything they want. However, purchasing a complete marketing process that includes everything a business owner needs with advanced details and pricing has not been included in the advancement of the digital world.
MAOC Studio gave this access to business owners to buy online All-In-One marketing at lower prices, in one click, anytime, anywhere in the world. This approach sets us apart, offers the perfect solution for small business owners to market their business affordably, and it transforms marketing into the future it deserves.
What is the impact of this marketing approach and solution?
Simplifying the marketing purchase and giving access to business owners to buy it online at a lower price has a positive impact on small and micro-businesses. It made it easy to connect and work with a marketing expert affordably.
Now, business owners can have market research, customized marketing strategies, structuring and branding, website design, SEO, photoshoot, videos, marketing campaigns, social media management, and advertisement, all done with a consistent approach at affordable prices, bought in one click. This gives access to buy the best marketing in a way that was not possible in the past. It saves time and money. It saves struggling businesses and elevates them.
Can you tell us about the Sales Increase Marketing Process?
It is an incredible marketing process. It is the perfect marketing solution to save a struggling business or elevate an existing one. It includes everything a business owner needs to make his product or service sellable, build an online presence, connect with targeted customers, and advertise.
Our clients get to work one on one with a marketing expert. They receive market research, customized strategies, structuring and branding, videos, photoshoots, website design, SEO, marketing campaign, social media management, and advertising. All included in the Sales-Increase Marketing Process to save a business and elevate it.
It is available to buy online at a flat rate, with no added fees throughout the marketing process.
As a marketing expert, what advice or recommendations do you have for small business owners?
My advice, do it right, set your business apart! If you have an ordinary product, set it apart with an extraordinary marketing approach. If you offer a unique service or product, make sure you give it its worth with modern marketing.
Let the experts do it right for your business!
Thank you so much again for sharing all of this with us. Before we go, can you share with our readers how they can connect with you, learn more or show support?
They can connect with us on social media, Instagram and Facebook. They can work with us by visiting our website to buy their marketing process at any time or request free marketing consultation.
Contact Info:
Image Credits
Photo Credit: Naveens Fotographi
Suggest a Story:
 VoyageDallas is built on recommendations from the community; it's how we uncover hidden gems, so if you or someone you know deserves recognition please let us know 
here.