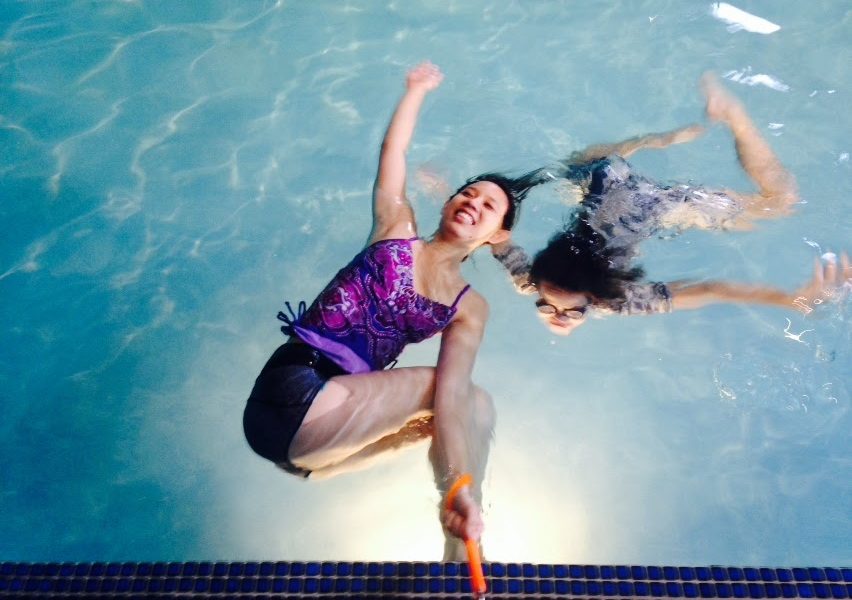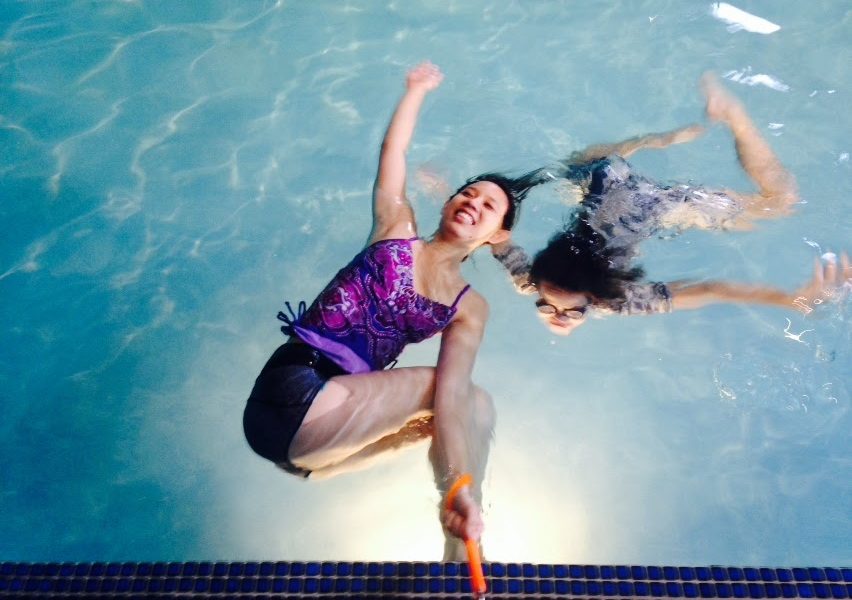 Today we'd like to introduce you to Sandi Tindal.
Sandi, let's start with your story. We'd love to hear how you got started and how the journey has been so far.
Currently I'm working as a contractor in the yoga instruction business for the Dallas area. I thoroughly enjoy interacting with people and helping them through yoga. About 17 years ago though, I was a pretty nerdy hardware kind of gal who was adept at designing and building electronic circuits. I graduated with my bachelor's degree in Electrical Engineering from New Mexico State University in December 2000 and soon after launched into my career at Raytheon in Dallas. For 7 years, I served there and became a multi-disciplinary engineer through the various projects I worked on.
My transition from engineering to yoga instruction involves a life-changing incident – I had a severe mental breakdown. The nature of it was such that I could not work and was placed on disability leave. Through counseling and therapy, I realized that the engineering career was not my true calling and I left Raytheon in May 2008. Yoga was recommended as part of my therapy and I continued to practice it because it helped me to manage depression, anxiety as well as process some difficult experiences from my childhood.
Practicing yoga led me to pursue a 200-hour yoga teacher training through North Texas Yoga. In January 2014, I completed my certification and I was immediately provided with opportunities to teach in the community. As I worked with students the engineer part of me emerged into my instructional approach. I wanted to help people experience yoga in a way that helped their bodies to function in a healthy manner; I kept meeting people who were interested in yoga for pain relief and mental health rather than yoga as simply a workout. Engineering yoga solutions and adaptations for people became important and meaningful to me.
In 2015, I spoke with Mimi Conner of AquaFit about the idea of aqua yoga because I felt that it would reach a wider population, especially a population who would not otherwise practice yoga in a regular studio setting due to painful physical conditions and limitations. We invited Camella Nair of Aqua Kriya Yoga to share her knowledge on aqua yoga based on her 20 years of experience teaching and pioneering in the field. Camella's training provided me with an excellent foundation that allowed me to share the practice with the Dallas community. The community response has been tremendous and students are asking if we can offer yet another morning class on the schedule.
Aqua yoga and my engineering mindset helped me to see just how useful another plane of reference is for a physical yoga practice and my interest in anchoring the body led me to study the wall ropes system developed by B.K.S. Iyengar. I completed a wall ropes yoga certification February 2017 and have been showing people how anchoring to the wall on both land and in the water, offers support, stability, feedback and resistance that is not otherwise accessible in a completely floor-based yoga class.
I serve the Dallas community under the name Anchored Vessel Yoga today because I feel the name captures the idea of the importance of slowing down, harboring your vessel and finding proper support for yourself through anchoring. Doing things like this physically really does have an effect on your mental state. Being a centered and stable person these days is so important with the franticness, busy-ness and turbulence in our lives. I created and founded Dallas Aqua Yoga as well because I feel that aqua yoga, though at the moment not widely known and appreciated, is amazingly accessible to a wide population and can really be life-changing, especially to people who are living with pain.
Overall, has it been relatively smooth? If not, what were some of the struggles along the way?
No, it has not been smooth sailing. For a time, I was renting out space from a martial arts school so that I could help people in the Garland area. I made it a point in the beginning to make classes affordable – $5 a class. I spent many hours in social media marketing and pretty much most of my income on advertising. I offered a lunchtime class which worked well in the beginning, especially for people who worked desk jobs in the area and needed a healthy break. However, the challenge later on with students coming was not their willingness or the cost but their work situation. The students were losing their lunch break. It came to the point where I decided to let go of the offering – part of me felt that there was another place in the Dallas area that was calling me. That turned out to the be the case and I was welcomed on board at the Dallas Yoga Center soon after that difficult decision. Sadly, I'm seeing a trend that people in the corporate world are having to give up their lunch breaks due to mandatory staff meetings scheduled during lunch hour.
There was actually some resistance when aqua yoga was initially offered to the AquaFit community. People are creatures of habit and do not like change, especially when it seems forced upon them suddenly. Many of the students were used to the idea of moving their bodies quickly for cardio work and when the aqua aerobics class was swapped out for aqua yoga we heard people complain. It was a sudden shift in mindset and thinking about the body that some of the clients weren't willing to grasp at first. Thankfully, we had some open-minded individuals who decided to trust the host facility's decision and gave it a fair try. They were all very pleasantly surprised at what they discovered. They had been for months trying to shed weight through thrashing their way around in the water and suddenly they found themselves through a regular aqua yoga practice with increased muscle tone, better balance and mobility than before due to the slower pacing, controlled resistance work and pauses in postures. They also realized the importance of cultivating a calm and present mind. Some members were thrilled about the swap – they were people who had practiced land based yoga before (including chair yoga) but gave it up due to physical limitations. Eventually word got around to the rest of the community and we had to add classes to accommodate the interest. Some aqua yoga students had undergone such a positive change in appearance and demeanor that spoke more powerfully than any words.
Alright – so let's talk business. Tell us about Anchored Vessel Yoga & Dallas Aqua Yoga – what should we know?
Serving the Dallas community through yoga instruction on land and in the water is my specialty. I contract my services out to host facilities as well as to individuals who are interested in private lesson work. Most people really want to experience healthy body holding and movement patterns. They want less pain and a clearer mind. They want to discover the strength they have in their own unique body. An aqua yoga session in warm salt water that includes anchoring at the pool wall is one of those special methods I offer that provides that experience for them. Through this kind of service and others, people feel empowered because they can understand how their mind and body are working. They can experience challenges tailored to their situation to help them grow.
I'm known for my ability to perceive accurately where each person's capabilities are and to provide creative adaptations. One client described me as having some sort of "x-ray vision", but I think my skill has more to do with just careful observation of movement patterns combined with my engineering mindset. I people-watch all the time – it's fun. I geek out daily on anatomy, physiology and psychology. I find that the human body is an engineering marvel and I really do enjoy sharing techniques on how to keep the body and mind functioning at their best.
Because mental health is important to me, I'm passionate about helping others increase their self-awareness through the practice of yoga. Aqua yoga classes include group work which help students build a sense of connection and community. The way I teach gives students opportunities to practice mindfulness and exercise loving-kindness towards the self and others around them. The physical benefits that show up are really just the icing on the cake. Students I work with feel the kind of mental and spiritual benefits they receive from my classes are things such as improved emotional intelligence, the ability to be open to life's possibilities and increased empathy to others around them.
Any shoutouts? Who else deserves credit in this story – who has played a meaningful role?
So many people have been a part in bringing about Anchored Vessel Yoga and Dallas Aqua Yoga. My husband has been my true companion and number one supporter on this journey of the unfolding and the becoming. Laura King of North Texas Yoga helped me to establish a solid foundation in teaching yoga and was the one who nudged me in the direction of aqua yoga. Camella Nair of Aqua Kriya Yoga has been a mentor, a cheerleader and an inspiration to me. Mimi Conner, owner of AquaFit of Plano, and Linda Frink, director of activities, have been some of my strongest supporters for Dallas Aqua Yoga. They both willingly took the risk to create the offering because they both believed in how it could help people. They endured with me when the community was initially more concerned about an aqua aerobics class being removed. Through Katherine Galligan's support and hosting of my wall techniques class at Yoga Chikitsa, I was able to build upon the idea of creative uses for the wall in a land yoga practice. Katherine was also an advocate for the use of the wall ropes system and encouraged me to study and learn it at the Dallas Yoga Center. I am grateful to Chris Greene who instructs an excellent wall ropes yoga practice at the Dallas Yoga Center – I have learned a lot from him and still do. I also am very thankful for David Sunshine, owner of the Dallas Yoga Center, who has warmly welcomed me to teach therapeutics to the Dallas community and who cheers on the aqua yoga practice. Finally, I am really and truly blessed by the students. They dedicate themselves week in and week out to see what they can learn and encourage me with their marvelous stories on how yoga helps them in their daily life.
Pricing:
Aqua Yoga (Plano) – first class free; continuing rates $5-$9 per class
Wall Yoga (Richardson) – $15 drop in; continuing reduced rate available through package purchase
Therapeutic Yoga (Dallas) – $20 drop in; continuing reduced rate available through package purchase
Morning Rejuvenation Fundamentals (Plano) – first class free; continuing rates $9-$11
Private Lesson – $100 for one hour
Contact Info:
Getting in touch: VoyageDallas is built on recommendations from the community; it's how we uncover hidden gems, so if you know someone who deserves recognition please let us know here.