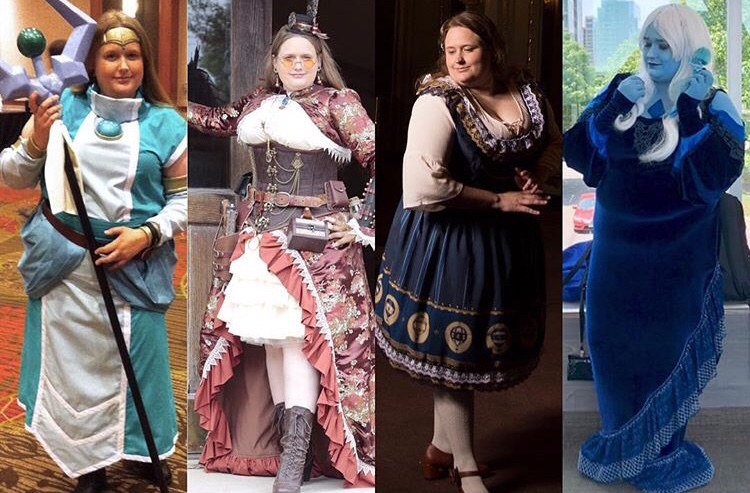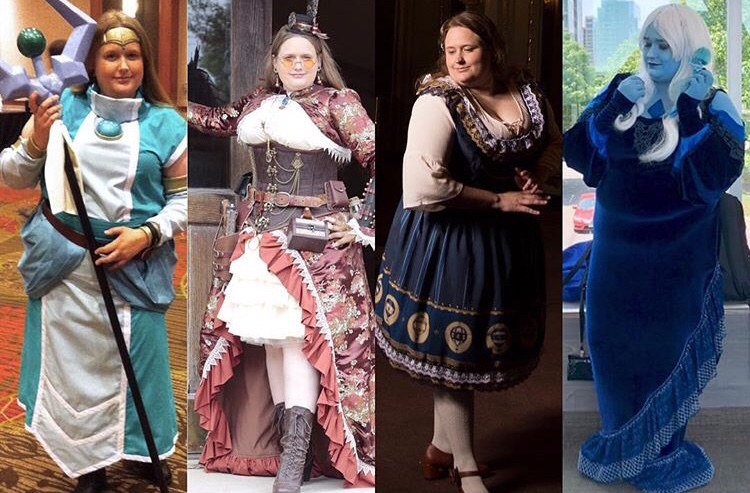 Today we'd like to introduce you to Sarah Warren.
Every artist has a unique story. Can you briefly walk us through yours?
I have been sewing since I was about eight years old. Frankly, I was allowed to use the sewing machine by myself before I was allowed to cook on the stove by myself. My mom and great-grandma both are avid seamstresses, and I took a liking to sewing at an early age and never stopped. When I was around 14 or 15, I started seeing pictures floating around on the internet of what I would later learn to be cosplayers and fell in love with the concept of dressing up as something from pop culture that I loved. When I was 16, I made my very first cosplay, Lulu from Final Fantasy X, and wore her to a local convention. I absolutely loved the feeling of walking around in my cosplay. Even though the craftsmanship was nowhere near what it is today, I was still proud of all the effort and time I had put into it and marched around with pride. I was also a shy kid, and wearing a cosplay helped me become more comfortable with myself and open up to new people and make new friends. I have been making cosplays and costumes ever since, and I am only picking up more steam.
Please tell us about your art.
I make costumes for me to wear, simple as that. I also make traditional art and craft some things to sell in my Etsy shop, but most of my spare time is dedicated to cosplay. I sew almost everything I wear for cosplay, I dabble in prop making and wig styling, and I even taught myself some leatherworking. I'm always trying to learn and improve my own skills and learn new ones. I take a lot of care in picking and planning what I make next. When I'm at a con debuting my newest cosplay, I'm already thinking about what I'm going to be making for next year. I do spend a considerable amount of time making and researching a cosplay, but the most important part is picking who I want to emulate. Most of the characters I cosplay connect to me on an emotional level. Let's use Blue Diamond from Steven Universe as an example. She is sadness and grief personified, and I immediately related to her when she first appeared on the show. I have struggled with depression and grief myself, and it was refreshing to see a character embody those feelings in such a raw way. Viewers also got to see the many facets of grief as Blue Diamond evolved as a character and eventually came to terms and overcame her grief and sadness. I fell in love with her character and wanted to show my love for her by making a cosplay of her. Most of my cosplays have a special place in my heart in some way. It is a way to express a part of myself in an indirect and fun way. I do have a few outfits that don't fall into the cosplay category such as my steampunk and lolita outfits, but I love their aesthetics and enjoy wearing them just for the fun of it. I am, however exploring cosplay in different ways, which you can see in the Karl Lagerfeld photo set I have on Instagram. When I learned of his death, I immediately had conflicted feelings as someone who is plus-sized and works in the fashion industry as my day job. So when I got home from work that day, I quickly pulled together an outfit to emulate his signature look and took some photos. I superimposed some of his controversial quotes over the images and posted them on my Instagram as a way to work through those feelings. Karl wasn't necessarily someone I envied or enjoyed, but I felt that tackling those feelings with creative energy would be best for me.
As an artist, how do you define success and what quality or characteristic do you feel is essential to success as an artist?
I struggle with this a lot. I spend months making cosplay, and I'll still end up not being 100% happy with the result, even though everyone else thinks it's great. All I can think of is all the things I did wrong, all the mistakes I made, and the things I would've done differently. I call this the artist's curse: you aren't happy with what you made because it's not exactly what you saw in your mind's eye. But I have to remind myself that the viewers have no idea what I saw in my mind's eye, they only see what was put in front of them. If the viewers love what I made, whether it be a cosplay, an art print, or leather bag, then I consider that a success. You are your own worst critic. I call something successful if I made it to the best of my ability because that's all I can ask of myself. And my best is constantly evolving; I am always trying and practicing and learning new things to make myself better and to elevate my craft. Just work hard, learn from your mistakes, and keep going till you reach the finish line. If I made mistakes but never completed something, then I feel I wouldn't learn all I had to learn from that experience. Although when I get stuck while making something, I step away and rethink things and ask for advice and help. Sometimes a new set of eyes are your best tools. I used to be so self-conscious about showing things that weren't finished yet, but now I feel it is a great way to improve myself, by getting confidence from encouragement from the viewers. If others are happy with my work, then I have to tell the artist's curse to hush and be happy with what I was able to accomplish.
How or where can people see your work? How can people support your work?
I post a lot of my work and progress shots of me creating various parts of my cosplays on my Instagram and Facebook. I also attend some local Dallas cons, although I don't attend as many as I would like due to work, lack of funds, and having to travel. I want to change that and go to so many cons to meet other cosplayers and have more opportunities to show off my work! The easiest way to support my work is to simply like and share my work so more people can see it and enjoy it with me. I have been trying to do more photoshoots outside of cons, but it's hard to schedule that sort of thing with my work schedule and with how unpredictable the weather can be. I also have an Amazon wishlist and Ko-fi account where people can donate to help fund my craft, but I try my best to fund my cosplays on my own, and honestly, I hate asking people for money. But the best way to support me is to find me only social media and drop a like or comment and share my work with friends.
Contact Info:
Email: tri_sarah_tops19@yahoo.com
Image Credit:
PhotoPersuasion
Melissa Santana
Hannah Warren
Michael Young
David Ngo
Getting in touch: VoyageDallas is built on recommendations from the community; it's how we uncover hidden gems, so if you know someone who deserves recognition, please let us know here.