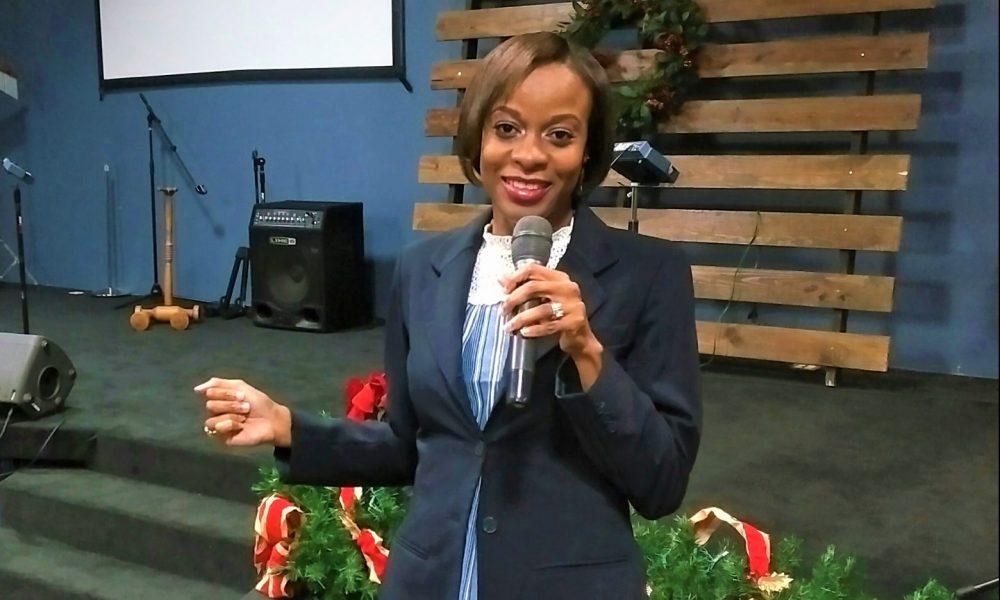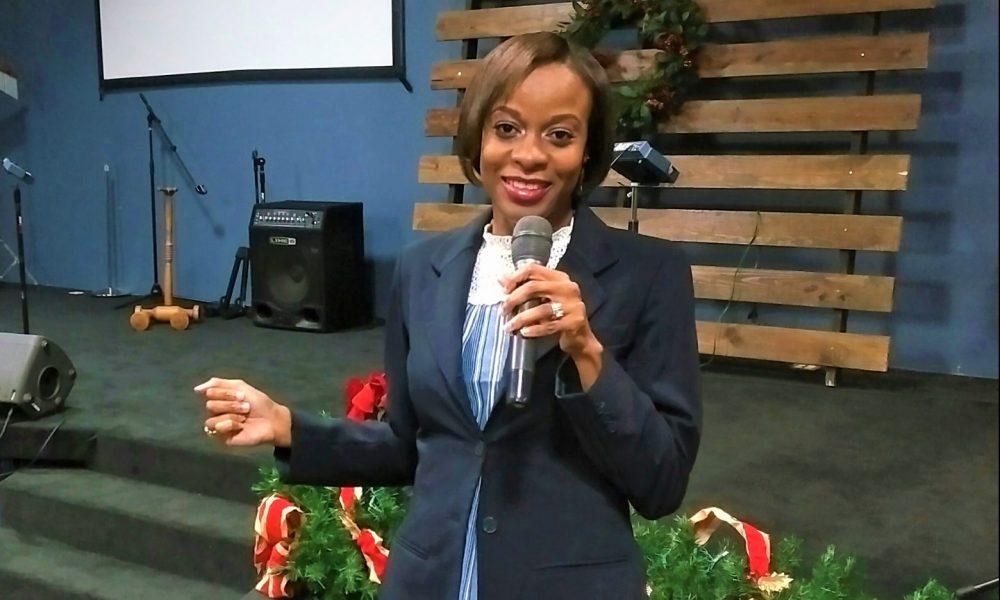 Today we'd like to introduce you to Shelly-Ann Brown.
Shelly-Ann, before we jump into specific questions about your organization, why don't you give us some details about you and your story.
I would say my story started at birth. That may sound interesting since we're featuring a Nonprofit Corporation decades later. However, I strongly believe that each life has a God-given purpose that was put into action from day one. So really, getting to where I am now has everything to do with my entire life through to today. As I write, Your Best By Faith Inc has been in operation for over two years. The organization was incorporated by the Texas Secretary of State from October 2017 but officially opened to serve the public in January 2018. We are organized for educational, religious, and charitable purposes to help others become ALL God deposited in them, navigate and rise above challenges; and to train, strategically re-tool, empower, and practically assist those we serve, so they are positioned to succeed.
The name, concept, and mission became clear to me in the summer of 2018 after almost three years of floating in bits and pieces within my heart and mind. I had visions, dreams, and prophetic insight of what God wanted to do with my life, but coming from an academic, career, and experiential background that was so vast, there became a time when I had to literally pause everything and seek His direction for my life. This was one of the best ground-breaking decisions I have ever made, and what led me to the United States from Jamaica in January of 2015. Before coming to this point, for almost a decade, I had started making personal assessments, asking myself some serious questions about what made sense and what did not about practically everything. I found many inconsistencies in the systems and the people around me. I became somewhat of a philosopher, reasoning things deeply, and like a mathematician, dissecting and putting everything back together only to keep seeing they were not adding up. This may sound laughable, but unbeknownst to me, I was on a journey of purpose and enlightenment. I was convinced that things needed to have an equilibrium, that they were supposed to make sense, that there was supposed to be alignment to some truth.
However, at the time, I just could not figure out what that truth was. Looking back, God was calling me to Himself, to the destiny I have in Him. Without a full understanding of this, all I could conclude was that I needed to deal with myself to ensure I become consistent with the things I truly believed were right for me. What was clear is that I must become the change I needed to see. So in small steps, I started to work on myself because despite becoming what many would consider successful career-wise, my personal life was a terrible mess. There was something missing, and deep down, I was not happy. I was constantly stressed and felt like there was more to what I was put on this earth for than what I was living. I desperately needed a change, and the circumstances in my life would culminate into a journey to claiming that change after I found out I was a product of rape just days after my birthday in 2008. Three years after, I gave my life completely to the Lord. My commitment was 100% and I knew without any doubt that my life was changed forever.
My entire perspective changed for the better. I found the truth I was desperately searching for, and finally, my prayer was answered concerning being who I knew I always was on the inside. I felt liberated, not because it was easy (it was painful letting go of all the junk in my life), but because the word purpose now had meaning, and God was beginning to reveal things to me like a river overflowing with information. I started to understand some of what I would see and experience before; only this was happening in the form of a great unveiling of the curtain in my life. In addition to being shown the truth of various circumstances, I saw glimpses of my future, I saw the puzzle pieces of my personal life unsolved, I saw my career path changed, and that I needed to leave the country immediately. As such, after I completing my law degree in 2014, I left in the spring of 2015 to attend Bible School here in Dallas.
I gave up everything; a full-time job that paid well, my future plans, stability, house, apartment, car, belongings, as well the hopes I had in taking the next steps to further invest in a financial education and resource center I had there. It was a big decision, and many thought I was crazy. Some spoke down to me and questioned my self-consciousness in what I wanted to do with my life. That was the most interesting thing to deal with — people who clearly do not know me vilifying me for choosing to walk the path of purpose. I would always give as wise a response as I could, but within I laughed that kind of laugh that meant business because I knew the promises of the Lord would stand, and those negative words would be eaten one day. And as I did with everything, regardless of maintaining composure externally, I would go home daily and cry out to God until there was nothing left in me.
After graduating from Bible School, I still thought my purpose involved pursuing a career in legal practice, just now with a passion to help others get spiritual breakthroughs in their lives. However, God was not through talking to me. He was not through molding me. He was not through breaking the 'me' from myself to become more like Him. And so every time I would try to pursue my education, there would always be some justifiable reason not to or no peace about it at all. I had gotten a scholarship in 2016 to attend a prestigious university here in Texas for their one-year graduate program for internationals to then take the Texas Bar. I did not go.
This was re-issued in 2017, and with everything completely in place to begin that August, I decided weeks before classes should begin that I would not go. I cried with all my soul, and I really started to seek the Lord about what He was doing with my life. By this time, I knew it was no coincidence, so that summer, I started writing everything down. Thoughts, visions, dreams, revelations, notes on scriptures from every book I could lay my hands on. I also spent a lot of time in worship and prayer. Soon things started to drop in my Spirit about who I truly am in Christ, the purpose He has placed on my life, and the grace and giftings to operate in it. Clearly, it took me some time to come to terms with this but once done, it was full speed ahead.
Therefore, after over a decade of skilled experience in the fields of economics and finance, and years preparing academically for a career in financial law, I detoured to founding Your Best By Faith Inc only two months after that decision to turn down the offer for school. I have been on this mission since, serving as CEO, doing both visions pioneering as well as service delivery in a range of areas listed below. God has done so much in my life and blessed me with so many talents and gifts that it is a joy to put them all together with my various levels of personal education and training to really make a positive difference in the lives of individuals, organizations (for-profit & non-profit), schools, students, entrepreneurs, women, the downtrodden, and others that we serve.
The Lord also restored my dream for the financial center, Your Financial FactSheet, which became the philanthropic arm of the nonprofit in early 2018. In January of this year (2020), the center celebrated its eleventh anniversary as the premier provider of financial literacy, educational resources, and self-help tools supporting the public's banking and investment comparison shopping that is geared at removing informational asymmetries, improving the management of their personal finances, and empowering them to chart their course to ultimate financial freedom. Going forward, we want to continue impact investing, coaching, and training others in this and other important areas where many people struggle, yet are often overlooked in the standard system of education.
He has also redirected me to another aspect of law, which has entirely to do with my newly found purpose in Him. In 2018, I started my Ph.D. specializing in Law and Public Policy for capacity building in the U.S. system of laws, policies, and regulations. My desire is to extend the corporation's services to help governmental organizations with problem-solving, policy-making, and formulation of best practices, which affect the lives of everyday people. The difference is that with this, I become a vessel for God's truth and light to penetrate systems too. We need the army of God not just to be in Church on Sundays, or on the battle-front as troops in prayer, but also those who are stewards of His truth, with the prophetic insight and systemic knowledge to be strategically placed in the center of decision making, so the Kingdom can be advanced in this age.
Overall, has it been relatively smooth? If not, what were some of the struggles along the way?
The road has been smooth since the moment of clarity came in 2017. The struggles I faced were before embarking on this journey with the organization. Leading up to founding the Your Best By Faith Inc, the challenge was going through so much change in a short period of time from relocating, getting married in 2016, health recovery, goal detour after detour, and trying to figure out exactly how to align and submit my goals to God's plans. What was a struggle before coming to the United States was wrestling with the harsh circumstances of life to overcome them; from childhood instability/abuse/rejection/lacks to as a young adult dealing with a mentally ill mother, underestimation, betrayals, put-downs, and systemic attempts to keep me where it was thought I belonged. It is remarkable – when your biology and history speak pain, many will try to use it with an intention to define you, or some will see potential and try to re-define you to fit their script.
I believe that in addition to the hands of the Lord on my life, faith, discernment, wisdom, and profound decision-making are what helped pave the way for my breakthroughs. Within the five years since being here, I have had to devote much of my time to allow the Lord's love and healing to flow through me, and today I am amazed at the refreshing, abundance, and joy in my life, marriage, business, and every other area.
Blessings keep running me down at every turn. Whereas, before there was always a great struggle, once the Lord revealed His great destiny as the mystery behind it, and I stepped into the place He defined for me, accepted my inheritance, and decided to walk in it with authority and confidence, the wind has changed completely. Today I know who I am. I am a child of God who is precious in His sight. I am an overcomer. I am victorious. I am not ignorant of the world's devices, and I am a warrior in the Spirit. I know without a doubt that my entire story to date has been preparation for what God was calling me into, and is a testimony of His power in my life. My best days are yet to come, and I am excited about the future.
We'd love to hear more about your organization.
Your Best By Faith Inc. is a 501(c)(3) Nonprofit Corporation established to help you become ALL God deposited in you, navigate and rise above challenges, and to train, strategically re-tool, and empower you for success.
WHAT WE PROVIDE: Purpose Birthing, Breakthrough Ministry, Breakthrough Coaching, Tailored Coaching, Success Training, Financial Literacy Training, Business Startup Solutions, Tailored Solutions (based on need), Virtual Business Management (newest offer)***, Corporate Consultancy, Charity/Practical assistance.
What are you most proud of?
I am most proud of the fact that the focus of our Nonprofit is bringing the necessary change to people's lives by really empowering them to succeed by among other things, showing how they can overcome any circumstance life throws at them. Sometimes people are so bogged down by bad experiences, lack, human limitations, and fruitlessness that they forget that God created them with a unique deposit of purpose, gifts, talents, and more, that they can tap into by faith to bring lifelong transformation. I strongly believe that our services are needed in this time, when the economic and social environment is such that many get left behind and forgotten, and where it seems like success is due to 'luck' by the few.
Anybody can succeed if they really choose the path of their God-given potential, discover who God is, the depth of His love, who they are in Him, and His ability to save and prosper them. Of course, people need to realize they must come into agreement with this, and do what it takes to have His purposes come to pass. This requires vision and sacrifice, but it is possible, and this is where Your Best By Faith Inc comes in. We are here to show you this, to help you navigate, to train you, to strategically tool or re-tool you, and to empower you so no matter what that purpose is, no matter your place or station in life, or what sector you are in, we can help you succeed extraordinarily.
I believe many people tend to avoid anything that seems like hard work and discipline. However, you either want your breakthrough and success, or you want to stay in the easy lane and live a limited unfulfilling life. I have seen that even Christians have this tendency just to take what they get and run from pursuing excellence like having high standards is a kind of germ or sin. But as Joyce Meyer likes to say, "don't settle for mediocrity when God called you to excellence." I see having a standard of excellence and discipline as very instrumental to personal, spiritual, professional, and business growth. With this personal mindset, and having walked the path of purpose myself, I am happy to help others rise to claim the prize of their high calling in Christ and claim the results they are seeking in whatever area of life they need it. One of the empowerment mechanisms used to teach my clients is the art of living in wisdom and by faith (looking towards where and what you can be in the future) and not by sight (settling for the scope of where you are today and what you are experiencing right now).
Therefore, if you are seeking a breakthrough, personal, or business solutions for you or anything concerning you to become a success story, please contact us for high-quality experience, excellence, and track record of positive results with a notable difference. Of note, in 2019, we started offering Virtual Business Management Packages to help Nonprofits and Christian Businesses in four areas, including Basic Office Management, Financial Management, Strategic Management, and General Business Management. I have found these services to be in high demand and particularly helpful to those businesses that have already contracted with us for them. With the Coronavirus crisis, I believe our services are quite beneficial to organizations needing to navigate the new normal of shifting to online business. As the main service provider, my personal bio is on our website for a hint of my professional accomplishments and story of overcoming. We are called "Your Best By Faith" because we truly believe that by faith, you can become and achieve the very best!
What is "success" or "successful" for you?
I think that success is being in alignment with God's plans and purposes for your life and walking confidently in that – whatever it may be. Therefore, success is not about appearances (fame, money, status, or material things), it is a state of being. It is knowing who you are and being who you were created to be to your fullest potential.
In this respect, my mantra is: "You will succeed at everything when you are not afraid to fail anything." Shelly-Ann Brown (please don't steal my quote, haha).
Seriously now, that sentence is loaded with meaning. One takeaway is that you cannot fail at being who you are, so if I were to suggest anything, I would say, find out who God says you are and be exactly that. Another is that with faith, all things are possible, with fear nothing is. There is more to be said, but as shared before, you did not invite me to preach 🙂 However, I am planning to start sharing live broadcasts both with ministry and teachings on business strategy, breakthroughs, and more. The entire Magazine Team and readership are very much invited 🙂
Contact Info:
Suggest a story: VoyageDallas is built on recommendations from the community; it's how we uncover hidden gems, so if you or someone you know deserves recognition please let us know here.