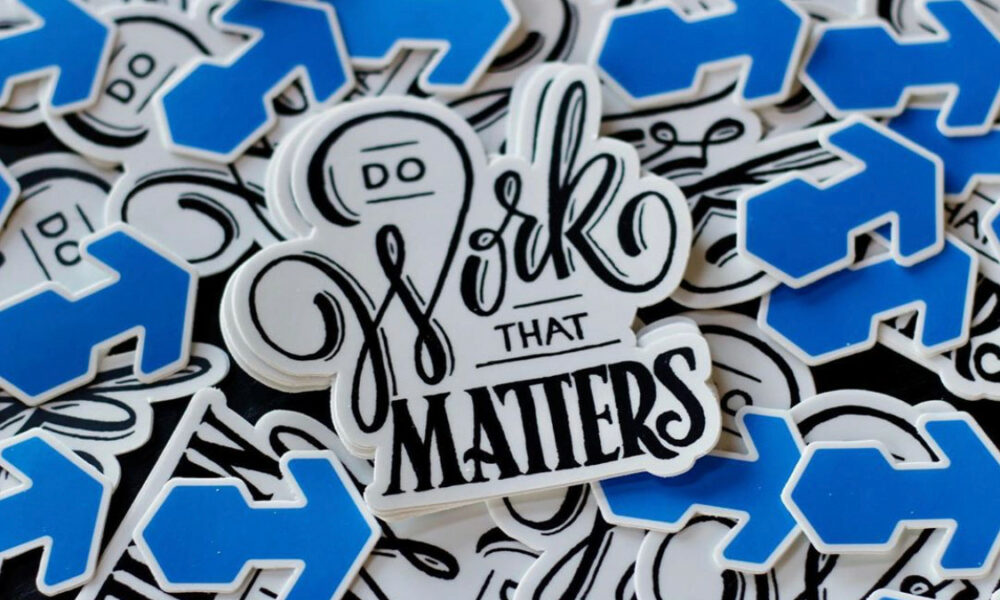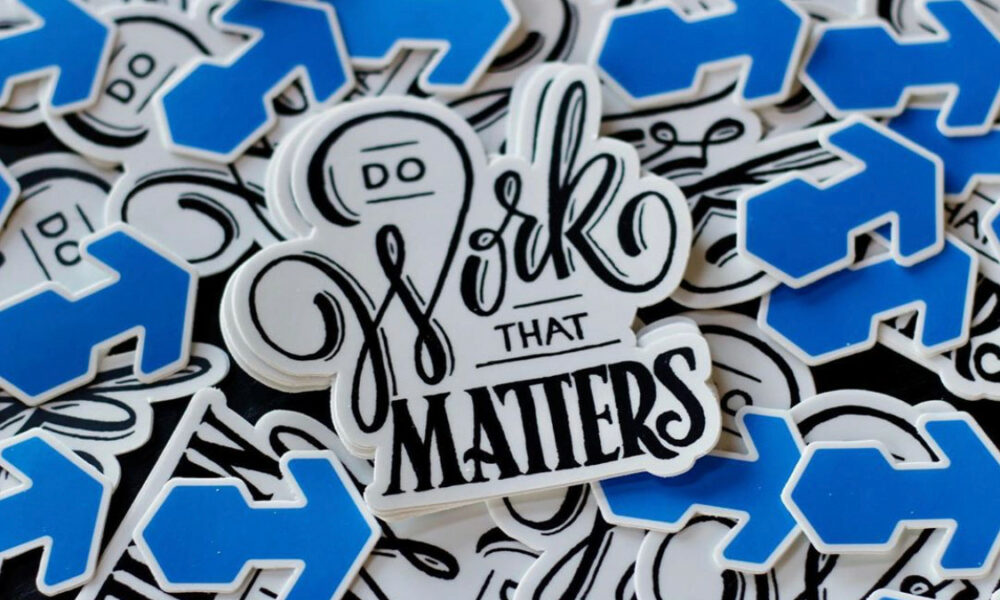 We're so pumped about our conversation with Sheryle Gillihan. Sheryle is the CauseLabs CEO and is also a content partner. Content partners help Voyage in so many ways from spreading the word about the work that we do, sponsoring our mission and collaborating with us on content like this. Check out our conversation with Sheryle below.
Hi Sheryle, thank you so much for sitting down with us again. For folks who might have missed our initial interview, can you start by briefly introducing yourself?
In 2013, I was given the title of Purpose Ambassador and I latched onto it. Since then, I've become a CEO, a small business owner, a social entrepreneur and most recently, a founder all within the same company. I am the CEO, co-owner and founder of what CauseLabs has become. I am driven by our company purpose to grow positive impact. While I run a web agency, my purpose and our collective purpose, is greater than that. As business owners, as creators, as a service company serving client needs, we have a responsibility to care for our stakeholders. While profit is the language of business and economic growth, I believe that profits can be used to create a sustainable business that also serves our people and our planet. I believe that our decisions matter both big and small and so I love talking about our project work, the websites and web apps that create impact, but I also love sharing what I've learned on my entrepreneurial journey and the little steps taken towards a more sustainable business model that has made CauseLabs a globally recognized, award-winning social impact business.
You've been in the web industry for over 10 years, what has evolved in the way you deliver your services?
In 2010, I joined CauseLabs in the midst of the trendy statement "there's an app for that." Regardless of cost or long term maintainability everyone wanted an app. Since then, web technologies have advanced and in many cases there's no need for a native app when you can build a web app that meets business needs.
Also because of this shift, many websites are web apps. Most websites are more than a brochure site with static content. Many have a content management system (CMS), they have interactive features, dynamic content based on user actions or filters, they offer memberships, community, videos, learning management, events, financial transactions, databases, data visualization, language translation and so much more. Many give us the information we're searching for and the tools we need to perform day to day tasks at our fingertips whether that's on a phone or a laptop or desktop.
10 years ago, we probably anticipated the growth of many technologies: e-commerce, AI, machine learning, faster data processing, and even the advancement of web capabilities. We have evolved our web design and development processes, our chosen frameworks, our compliance with accessibility needs, and our overall mindset. What may not have been as mainstream, but had a growing group of leaders was the use of technology as a force for good. There were a handful of web agencies that worked specifically in the social, environmental sectors. Today, there are a growing number of social impact web agencies. This is tremendous progress because technology is changing the world whether we like it or not. It can either be used to do great harm or to create a positive life-changing impact.
Why is it important for organizations to evolve with technology?
As many saw in 2020, if you were not already digital it was costly to covert when time and global necessity required it. Many of our clients shared their relief at being able to continue their online programs despite the lockdowns and closures from the pandemic. It allowed them to serve their clients and beneficiaries during a time of crisis and growing anxiety. The benefits of evolving with technology comes from evolving your mindset and your business model around supporting digital goals and strategies not from the tool, framework or functionality you choose to build. This will allow you to iterate and build without getting stuck 10 years in the past.
How has being a Public Benefit Corporation impacted your approach to website development?
Being a Public Benefit Corporation has impacted us in a number of different ways because it's baked into our DNA and into every decision that we make as a company. We are constantly measuring, learning and adapting to continue growing positive impact both with the work we produce and within the operations of our business. Through this, we've learned that being digital does not equal going green. There was a time when there was a focus on saving paper, not printing and sending everything digitally. Over the years we've learned more and more about the impact of our digital carbon footprint, the servers we use, the storage of our documents and emails, etc. As such, we continue to make micro-improvements as we learn more about changes we can make. Some of these are very small actions such as reducing or removing images from our email signatures. Some are larger such as choosing to host on green and environmental friendly servers. All of these decisions and small or large changes add up to a lot. While taking this approach helps with our positive impact and our annual report, we also communicate these efforts with our clients and let them know that by working with us they have made a positive change as well. We hope that through this education and advocacy, we can influence future decisions that create public benefit even beyond our partnership.
What opportunities do you see for web agencies?
As web agencies, we have a responsibility to understand our ecosystem and continue improving our service offerings as new technologies and new policies surface. We're not doing the same things we were 10 years ago and we don't expect to be doing the same things 10 years from now. As technology has evolved, opportunities for web agencies have grown and the options for how to implement a solution have expanded. However, I think the greater opportunity is in some of the policies that are being discussed. For example, policies around environmental sustainability, data privacy or equity and inclusion. This includes putting a focus on accessibility. At CauseLabs, accessibility is only one part of the equation that creates access and inclusion, there are other factors that must be considered for equal access. There is both opportunity for web agencies to do more in the area of accessibility, and for companies who hire web agencies to have a requirement for WCAG 2 compliance and human-centered design.
What projects are you working on right now?
We are working with Fort Worth's Sparkyard to design interactive web tools for business owners as they navigate their entrepreneurial journey. We're also working with an environmental justice organization to design and build a community based reporting tool to be piloted first in Houston, Texas. We continue to work closely with our partners at ADCES for diabetes prevention program management and data reporting and our partners at illumiNations, a collective impact alliance focused on scripture translation awareness and support to translate the Bible for all. We continue to partner with local nonprofits including one of our first clients, The WARM Place, who offer grief support for children and families who have lost a loved one, and we have several ongoing projects in the areas of financial capability, community building, workforce development, and education. Finally, as one of Fort Worth's Best Companies for Working Parents, we are excited to share that in the next few months we're launching mychildcareplan.org, a project in partnership with California Child Care Resource & Referral Network, California Department of Education, California Department of Social Services, and our data management and development partners at AJWI. It's a project we would love to replicate for other cities and states as we see childcare planning as growing need for economic development and family success.
With a mission to grow positive impact, what would help your web agency do more good?
Lately, we've been working with more and more alliances. While helping one organization is important, the scale of what we're able to do with a collective impact alliance is exponentially larger. Wether it's an alliance of nonprofits, an association of community members or a partnership between NGOs and state agencies, we're experienced in the challenges that come with alliances and delivering websites and web apps that have tremendous reach. This approach takes an abundance mindset and shared goals. This approach helps us all do more good.
It was so great to reconnect. One last question – how can our readers connect with you, learn more or support you?
You learn more at causelabs.com, hire us by filling out our discovery form or subscribe to our newsletter. You can also follow @CauseLabs on Facebook, Instagram and Twitter and show your support by engaging with our posts. We love learning about other impact organizations and growing our impact community locally and beyond.
Facebook.com/causelabs
Instagram.com/causelabs
Twitter.com/causelabs
Contact Info:
Image Credits
CauseLabs
Suggest a Story:
 VoyageDallas is built on recommendations from the community; it's how we uncover hidden gems, so if you or someone you know deserves recognition please let us know 
here.