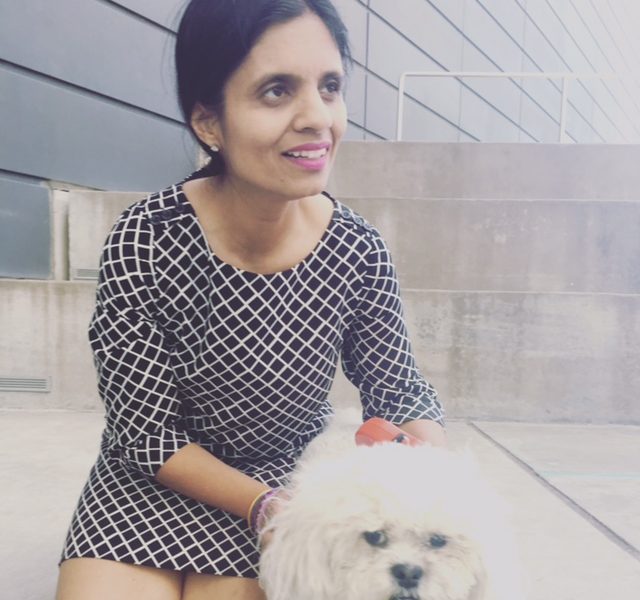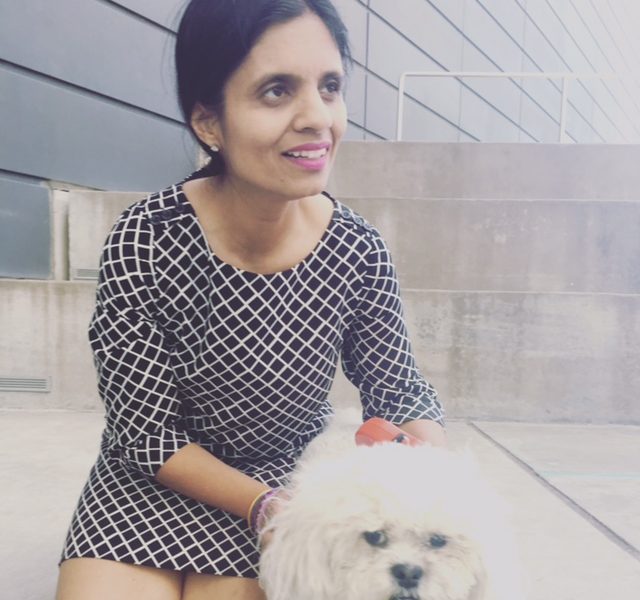 Today we'd like to introduce you to Shilpi Jain.
Shilpi, please share your story with us. How did you get to where you are today?
Necessity is the mother of invention and Skinveda grew out of a personal need. Back in 2006, my son was 1 year of age, and was suffering from dry, irritated skin. As a trained R&D scientist, I was reluctant to use the recommended standard (petrolatum) occlusive. I researched to look for bio-identical compounds similar to the leading anti-histamines and looked into the oldest medical system of healing (Ayurveda pronounced as "Aayer veda). After researching and trials and errors in the lab, a soothing Replenishing serum was born. My son experienced a dramatic and quick resolution to his skin issues and this spurred me to look more into how to further integrate this knowledge and approach. After having worked over 15 years in research and development and biotechnology industries and being the Principal formulator behind some big brands like Jack Black, Image Skincare, Revision, Obagi, Elta MD, Lily of the Desert, Forever Living, Hello Beauty by Freeman Beauty, Joan Rivers to name a few, I knew that I could create products that were performance based, using botanicals from ancient wisdom, and by looking to strive for mind-body balance using lifestyle changes that was integral to skin health as well. This message was somehow lost in the midst of thousands of skincare brands vying for attention with beautiful packaging and fragrances and long ingredient decks. In 2011, while I was still working in the corporate business world as a Chief Scientist for a big firm here in Dallas, TX, I took the risk and quit my high paying corporate job.
I realized the need for change. With the unique combination of my strengths in both medicinal and cosmetic industries and passion for Ayurveda that I practiced in my daily life, and seeing such a profound result in my son's skin, SkinVeda was born.
Out of the comfort of my laundry room and a hand me down mixer from a friend, I started formulating, researching and sourcing ethically sourced ingredients that were identical to synthetic ingredients but were found in nature without the harsh side effects. I knew that our skin is affected by the choices we make and the lifestyle we lead and skin is the largest organ. I also knew that just like myself there are several women who have very little time and need multi-tasking performance based products to preserve their youth or should I say to feed their skin that takes only 28 seconds to absorb anything! My mindset of "Less is more", also influenced my choice of ingredients and formulation mainly because I'm not a big fan of clutter. This forced me to be conscientious of my carbon footprint in all facets of life.
It was a tough decision for me but with my family support and a shear will power to make a change was a game-shifter.
In 2011, I launched SkinVeda. Being mindful of waste, I looked to create multi-tasking products that were performance based, yet with small ingredient decks of carefully hand-selected botanical ingredients from sustainable sources. I was inspired by the philosophy of unaccaeptable ingredients and a wholesome approach by Whole Foods and in 2013, I was able to get SkinVeda into Whole Foods in Plano, Texas. This was a huge thing for me, like a dream come true. Since then I never looked back and continued to expand, to give presentations and educate consumers, to contribute to journals and magazines and improvise my products like recently all SkinVeda products are now gluten free to add to the list of being vegan, ayurvedic, cruelty free and customized!
Overall, has it been relatively smooth? If not, what were some of the struggles along the way?
The journey has not been smooth but most lessons are learned the hard way! Being a hands-on chemist, with no knowledge of business, I followed my heart to make an honest, clean, performance based skincare line using my strengths in both pharmaceutical science and cosmetics formulation along with roots in Ayurveda. But little did I know that when someone says they will deliver something or do something for you, there is no guarantee it will happen even if it is on paper. I had to deal with a lot of failures and financial setbacks from clients not paying after I had done their work in full to dealing with Executives who wanted to partner with me and take 70% of my company and do nothing! I think in some way all, these experiences have taught me to be careful, strong headed and never take anything for granted in life. Some battles you just can't fight as they affect your health and let you down, incapacitate you to function and it affects the people around you. So, learn to let go if it is not going to affect you in a big way. Life goes on but one should not give up. In the words of J.K. Rowling "It is impossible to live without failing at something, unless you live so cautiously that you might as well not have lived at all, in which case you have failed by default."
SkinVeda – what should we know? What do you guys do best? What sets you apart from the competition?
We are a skincare and personal care research and development company. I am the founder and scientist behind SkinVeda LLC and SASA Cosmetics and Consulting LLC (a cosmetic consulting firm that works on private label, R&D of skincare, hair care, Pet care and make up). My specialty is in R&D and formulation of all kinds of personal care products as well as OTCs and topical. I have worked in cosmetic formulation and manufacturing industries for the last 18 years and in pharmaceutical industry as a Medicinal Scientist for over 3 years. I am proud to be able to curate a skincare line (SkinVeda) that can deliver results, is customized to every person's unique skin type based on their mind-body balance (or Vikriti) and is Vegan, Gluten Free and Cruelty Free.
What is "success" or "successful" for you?
I evaluate success based on outcomes. It's not always the path you take to achieve success that matters. Rather, it's quantifiable results. For example, for me when I hear my customers say that SkinVeda works and send me there before and after images or a giant like Whole Foods giving me the contract to put my products on their shelves without the help of any middle man, distributors, sales agents or investors is huge. My markers for success are innate qualities in a person like integrity (even when this may cost you), ability to withstand hardships, endurance, and will power. We all have the right to give up at some point in this process, but these qualities will hold us together and of course your friends and family support is crucial.
Contact Info:
Phone: 1-888-80-10-9
Email: shilpi@skinveda.com
Instagram: skinvedaskincare
Facebook: skinveda
Twitter: @shilpijain32
Yelp: skinveda

Image Credit:
Shreya Jain
Getting in touch: VoyageDallas is built on recommendations from the community; it's how we uncover hidden gems, so if you know someone who deserves recognition please let us know here.