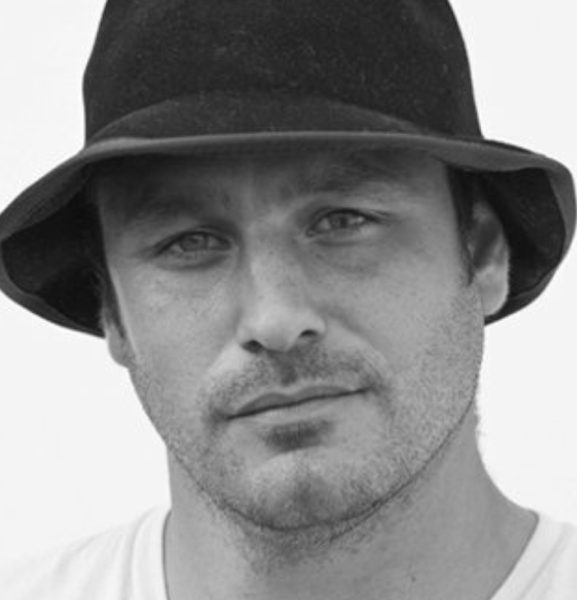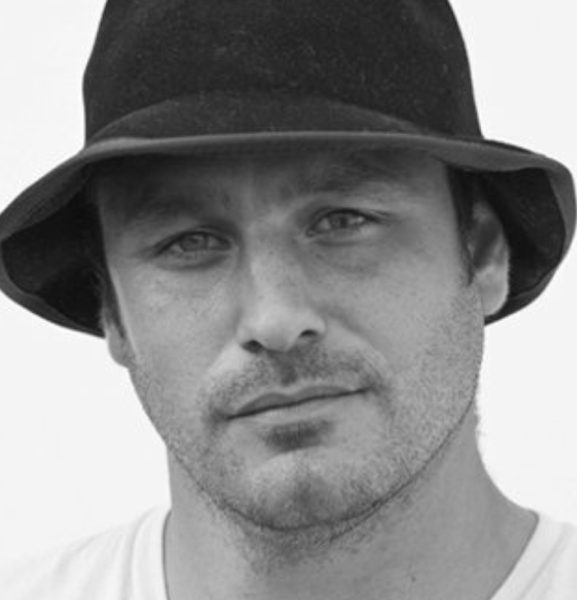 Today we'd like to introduce you to Tyler Short.
Thanks for sharing your story with us Tyler. So, let's start at the beginning and we can move on from there.
Growing up as a goofy kid playing soccer and riding my 1986 Steve Caballero skate board around the neighborhoods, my 2 older brothers spent their spare time making videos with my parents early 80s Hi-8 HandyCam. My brother Ryan was doing stop/go animation with his GI-Joe figures and my oldest brother Chad was doing disappearing tricks (basically just recording something, press stop, then remove it, and press record again with the camera stationary). I was intrigued to say the least, but I never got to do my own videos cause my brothers would never let me use it until they graduated high school and moved out. But it wasn't until I starting watching movies with my father, who was a movie buff, in our TV room in the 80s and 90s. It was then I began to realize my passion for film and the creation of film in its entirety. My dad was a writer by hobby and was fascinated with good film. We would always argue how some films could have been better if they had just done… xyz. My mother was an avid theatre and musical performer. Guess that's where most of my personality came from. I was in community theatre as a kid and into high school, but couldn't continue because of my soccer commitment.
So fast forward to college, and I was still playing soccer but was at Richland Community College and still did not know exactly what I wanted to do so I took acting and theatre. I enjoyed that immensely. But then I got a soccer scholarship to West Texas A&M and went on to play soccer there and decided to go into Broadcasting (R, TV, F). My instructor, Leigh Browning, was really tough on me at first and I know why. She later became my mentor and helped me excel with my senior short film project. I fell in love with writing, directing, shooting and editing. That's when I told myself, "This is what I want to do". The comedy short film we produced premiered in the first ever 'Kickfest Film Festival' of Amarillo, TX. The reception and feedback I got was inspiring. I went on to graduate in the summer of 2003.
My first job in the industry was at Susquehanna Radio in Dallas, TX in 2004. There I learned most of my shooting and editing skills, as well as many connections I still work with today. I created event recaps, sales spots, promotional videos and even TV commercials that aired on a regional market for 570 KLIF, 1310 The Ticket, 995 The Wolf, and 933 The Bone.
My next gig was with Capture the Market. Two girls that really that changed my life, Janet Settle and Kimberly Scott. They previously had done a TV show called 'Apt Living', that showcased apartment communities in DFW. When I came aboard, they wanted to shift the direction to web streaming only. And not long after, Capture the Market became the leading video production company for all of the Multi-Housing Family and apartment community in the entire nation.
Nearly 7 years later, I decided to part ways with much respect, and continue my journey as a full-time freelancer. I joined forces with Deep Ellum Brewing in 2012 run there YouTube channel and create a video presence online and through social media. As well as creating "The Story of the Deep Ellum Brewing" documentary. After 2-3 years there, I decided to continue my journey into the world of video marketing. Even though my passion was still in film, the marketing and advertising part of it were paying the bills. Lots of ups and downs. But you learn a lot from the downs. It's what makes you stronger, and more motivated.
I later connected with Michael Smith, to do a documentary about the heroin epidemic in his home town, Portland, Maine. That's when "The Golden Thread" was born. I have done a handful of documentaries in the past, but this one seemed to raise the eyebrows. And I don't think it was from the actual quality of the production, but the content itself, as I learned much more from that production. What to do, what not to do…
I am currently working on a documentary about a particular music scene in Dallas in the early 1990's. I also continue to brainstorm new ideas, create comedic TV spots and web skits, and provide video marketing to DFW and beyond.
And still to this day, we live and we learn, and we continue on our path of experience though our journey of life. So when people ask me what I do for a living, I frequently say: I let people see the world from a different view.
We're always bombarded by how great it is to pursue your passion, etc – but we've spoken with enough people to know that it's not always easy. Overall, would you say things have been easy for you?
A smooth road in this business almost does not exist. Especially when you are a freelance videographer or photographer. Even when working under payroll for a studio or production company, it isn't smooth sailing. The challenges for me at first, were finding a job in the industry. I had to wait tables and bartend, as well as email repeatedly the companies I did apply for and let them know I was the right person for the job. The key is to not give up. And don't think for one minute you can get your dream job right after you receive your film or broadcasting degree. It takes some sacrifice to maybe work for free (intern) or at a small production company to get the experience you'll need to advance in this industry. Besides, the major market news stations and production companies won't even give you the time of day unless you have at least 5 years' experience in your field. And I do wish someone would have told me that right out of college, but they didn't. And I just did.
When I registered my business, Short Productions, for a DBA in 2007, I was just part-time then. It wasn't until 2012 I became full-time with Short Productions. I had contracts with a couple companies with one of those being full-time. Once that full-time contract ended, I had a couple more lined up but they fell through. And I was stuck without reoccurring income. It is a nerve-wrecking place to be for sure, but you have to turn your talents to sale your product. That should be your main focus. See, when you get so busy marketing other companies, you tend to forget to market your own. It is always important to market yourself at all times. And that means, have a good brand, website and motto.
There are also so many obstacles in the production itself. Like having the right computer to run the right software. Post production is usually where most obstacles happen, at least in my experience. Not having enough RAM or disc space, corrupt files, or updating your software and operating system to be compatible with the programs your running. With shooting, it's usually something with the lighting or the audio that causes obstacles if you don't have the right equipment or not knowing how to use the right equipment. Lens focus, color balance, lighting, and audio are the essential basics to have a good shoot.
So let's switch gears a bit and go into the Short Productions story. Tell us more about the business.
Short Productions originally started in 2007 as a video production company. At the time, it only consisted of my brother Ryan and I, we serviced events, weddings, commercials and promotional videos. My brother Ryan was mainly in charge of all the audio production as well as assisting in pre-production and shooting. I specialized in directing, shooting and editing.
My first professional video was a wedding in 2004. They liked it so much I decided to do more and by 2006 I was doing an average of 15 – 20 weddings a year with the help of a couple wedding coordinators. Now, I only do a small handful of weddings, while my main concentration is in marketing and advertising. I also have 2 documentaries in the works.
Now, my team is completely contracted part-time, but they are the best to work with and it's hard to find a graphic designer/animator, photographer, editor, camera operator and production assistant that understands or vision, as well as the vision of the client.
I find the most joy in directing. Previously being an actor and in theatre, I relate to the character and development of that character as the story or script progresses. I also strive in script writing.
I guess I can say I am most proud of not giving up as a videographer with Short Productions. It would have been easy to stop marketing and selling the company and go get a part-time or full-time job either in the industry or not. But I decided to take the hard route. And to be honest, looking back on it, I wouldn't have changed that decision.
I think what sets us apart from other production companies, is that our client is our boss. When we get hired by a company, we allow the client to be a part of the creative and production process all the way through. So they have an understanding and clear vision that compliments their investment.
I also think what makes us a little different is the way we write and create a comedic and dramatic but effective approach to market their product or service.
Has luck played a meaningful role in your life and business?
To be honest, I really don't believe in luck. Or at least I don't refer to it as 'luck'. I think the word 'luck' brings a negative connotation. Like it is undeserving. I know I will probably get backlash for this but in my perspective, I believe in the probability of chance. If you increase your chances of being involved in the community or networking within the industry, you will find yourself in the right place at the right time. And of course, working hard at what you do. Things do happen for a reason and even though some things come from out of nowhere, you should embrace it, good or bad, and take the experience from it.
Pricing:
If it is not a package project, the normal rates for shooting is $100 per hour and $50 per hour for editing.
Contact Info:
Address: 525 Ft. Worth Dr.,
Denton, TX 76201
Website: www.videosthatlast.com
Phone: 940-391-6523
Email: shortproductions@gmail.com

Image Credit:
Marcus Laws – photo of Ben Folds Sweepstakes winner at Bass Hall Fort Worth
Getting in touch: VoyageDallas is built on recommendations from the community; it's how we uncover hidden gems, so if you know someone who deserves recognition please let us know here.