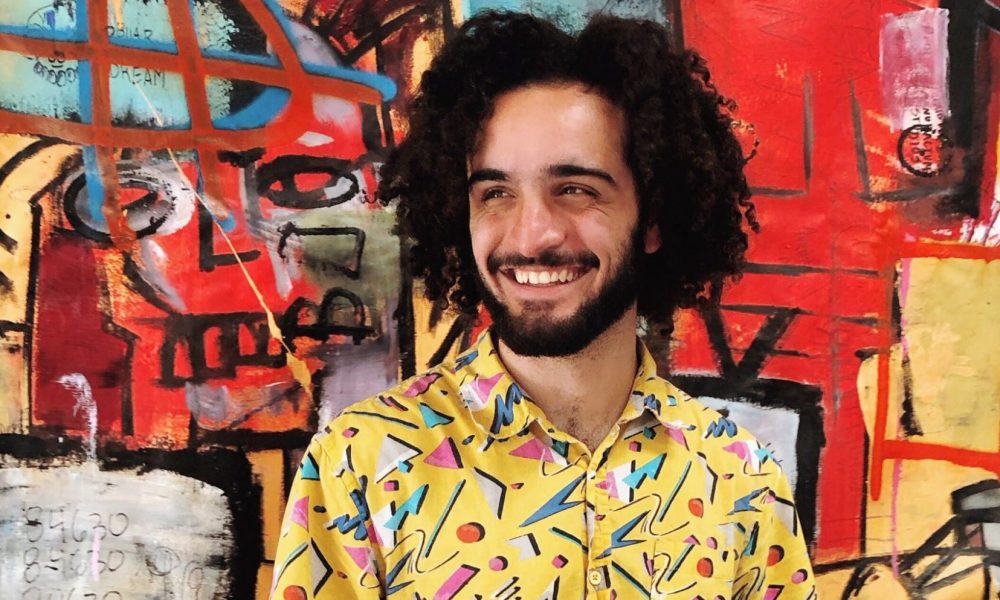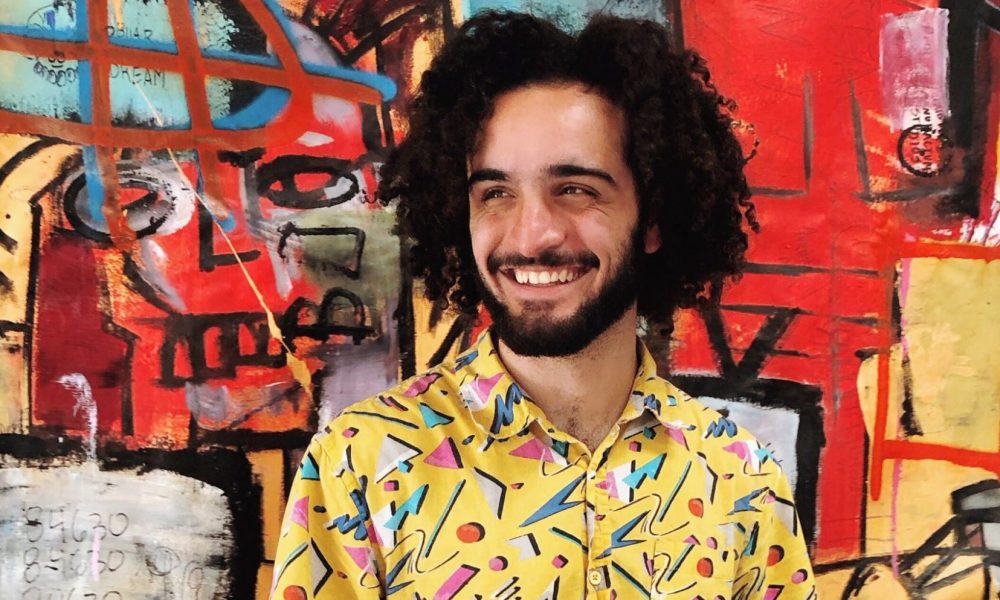 Today we'd like to introduce you to Asimsart.
A., please share your story with us. How did you get to where you are today?
December 7th, 2017 I sat in my dorm contemplating what more I could create with my sharpie and cardstock. Within an hour of uninspired sitting bogged down in defeat I decided to take a break and walk through the frozen yet dry weather over to the closest Walmart. In the store, I went to the crafts section and decided to buy paints and canvases. For the next few months, I would create piles of artwork every day. I also spent this time to learn internet marketing and how to properly use and navigate social media. These two aspects allowed me to be prepared for my first opportunity in Memphis, TN working with a local group called Food Drank Culture (FDC).
I met with the leader of FDC in March of 2018 on a photo walk he put together and began talking with him about social media and possibly using his brand as FDC to create an even bigger platform to help grow a larger Memphis community. FDC eventually allowed me to set up my art in one of their shows and that launched me to another gallery with the help of Kea Woods, a great Memphis artist. October of 2018 I obtained my first gallery show at Stock & Belle and I was still helping FDC grow and expand their base. Toward the end of 2018, the creator of FDC disappeared from the scene saying little to anyone of where he was going only that life was tough for him and he needed a break.
With FDC being gone a lot of other locals soared and more and more collectives began appearing in early 2019. The experience I gained from FDC had put me so far into the behind the scenes of the Memphis underground that I would know exactly where to go and who to talk with.
In March 2019 I was doing my second gallery show at Robinsons Gallery for the Memphis Ten show. This included a bunch of artists from around Memphis to join an even bigger show called the Young Contemporary Arts that involved artists from around the country. Also in the spring of 2019, I was featured in the Pinch Magazine. Several months later in late June, I would be in a gallery show/magazine release for Memphis Current. My art career not only began to take off.
Meanwhile, with my art career breaking ground, my home life would begin to spiral out of control. My mom, who I was living with, lost her job due to bad working conditions and an unfair boss. She had to leave for her own well being. Faced with debt that was not an issue while working she now had to figure out how to continue to put a roof over our head and pay her bills. Being privileged enough to live there freely I went ahead and paid her bills causing me to lose the little fortune I accumulated. Still facing eviction, on a Thursday in July I got a text saying our home power had been cut off and I needed a place to stay for at least the weekend. Learning from the creator of FDC that once you give up on your dreams attempting to make a comeback is next to impossible. I knew I had to pursue my dream with full force while at my lowest. I texted my girlfriend Hannah Dimmitt and told her in plain words.
"I am driving to New York City tomorrow night do you want to come?"
Her response, "I am on my way."
Nothing about that dialogue seems crazy until you realize she lives in Dallas, TX and I lived in Memphis, TN so a drive New York is something incredibly insane. She drove all day to me trekking 8 hours only to sit in the car with me for another 16 hours on our way to New York. The drive was not incredibly terrible because Hannah and I took turns and while she was driving I found an art show at B.J. Spokes Gallery in Huntington, New York. The art show started at 6 pm and we got out of our car at 6:30 pm and walked into the show. I met an artist named Richard who would introduce me to Dana Blum who is now a New York representative for my work in his and Diana Vachier's company American Pop Art Inc. Since New York I have moved out to Dallas, TX and been in several street shows and attended many fine art shows. I am slowly building up my name here in the city of Dallas and Fort Worth. My next upcoming show is in November on the 14th. So far my life as an artist has not been a glorious one but has been rewarding. I know and believe in myself and my abilities more than I ever had before. I love art and creation. I love everyone, so supportive on me and my journey thus far. Life is flavorful when you refuse to back down from the brutality of duality.
Great, so let's dig a little deeper into the story – has it been an easy path overall and if not, what were the challenges you've had to overcome.
Some of the largest challenges of being an artist in my own life is trying to find a balance between being totally immersed in the art world yet remaining present in my day to day life. I have been fortunate and very profitable as well as homeless roaming the streets of New York City. I do not believe there is anything you can do in life that is easy except give up. Two years ago, when I started to take art seriously, I never imagined I would be living in Dallas or have great contacts in New York working to help further my success as an artist. I grew up a fan of hip-hop and always desired to do it big on my own and failing has taught me that no great man has been great without companionship and support from his peers. Love is the strongest currency money can't buy. Respect goes far and persistence goes further.
Please tell us about your art.
As a fine artist, I hold my work to a very high degree, especially as an abstract expressionist. A problem I noticed in most abstract art, in general, is that from a distance the work is beautiful yet when you get up close it all seems very unfinished and not well done in terms of craftsmanship. I believe to the highest degree all of my art from afar or up close needs to provide exquisite and masterful detail to hold the viewer's attention. Most recently I have been exploring depth within the layers of each piece. I do not particularly believe I am different from the most artist or even people for that matter. I was raised by a faulty education system and the television just like most Americans. Although, the thing I am learning that distinguishes me from most is faith in the ever changing and unexpected. I trust myself just like most if not all of the greats before that allowed me to be in the position I am in.
Do you look back particularly fondly on any memories from childhood?
Building worlds with my friend Landen Seddon in elementary and middle school was by far the biggest highlight of my childhood. We would fill his entire upstairs with giant toy worlds where we could form any persona we desired. Being in that world we were entirely free. Our creations were limitless. We were limitless. The possibilities we dreamed up are the bedrock for my pursuits in being a fine artist. Without liberating my mind as a child I would not be as creative or passionate in my adulthood. I am very blessed to have shared that experience with Landen.
Contact Info:
Image Credit:
I took and edited most of the photos but the ones with a wood fence background were taken and edited by Hannah Dimmitt.
Suggest a story: VoyageDallas is built on recommendations from the community; it's how we uncover hidden gems, so if you or someone you know deserves recognition please let us know here.