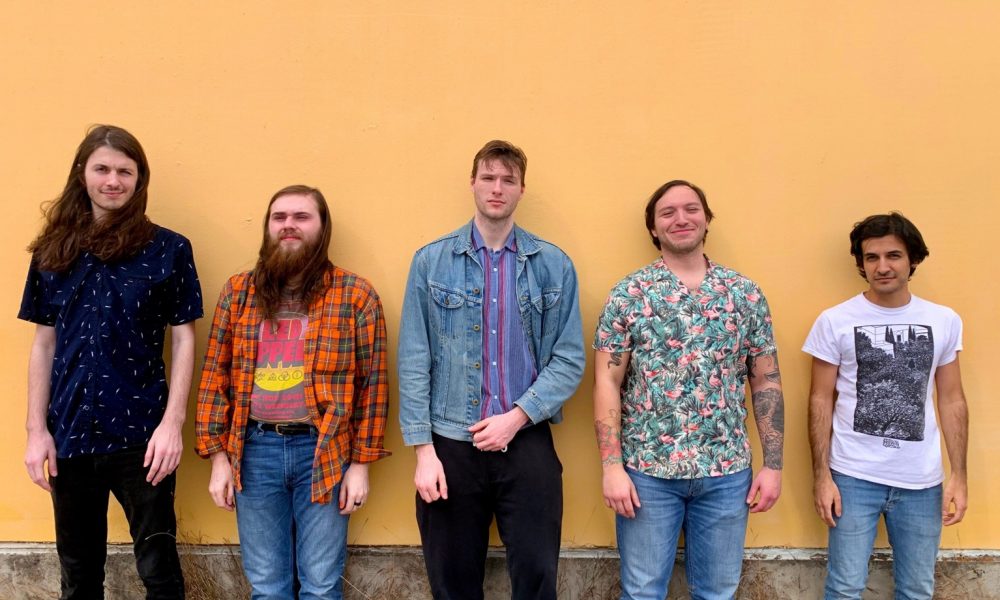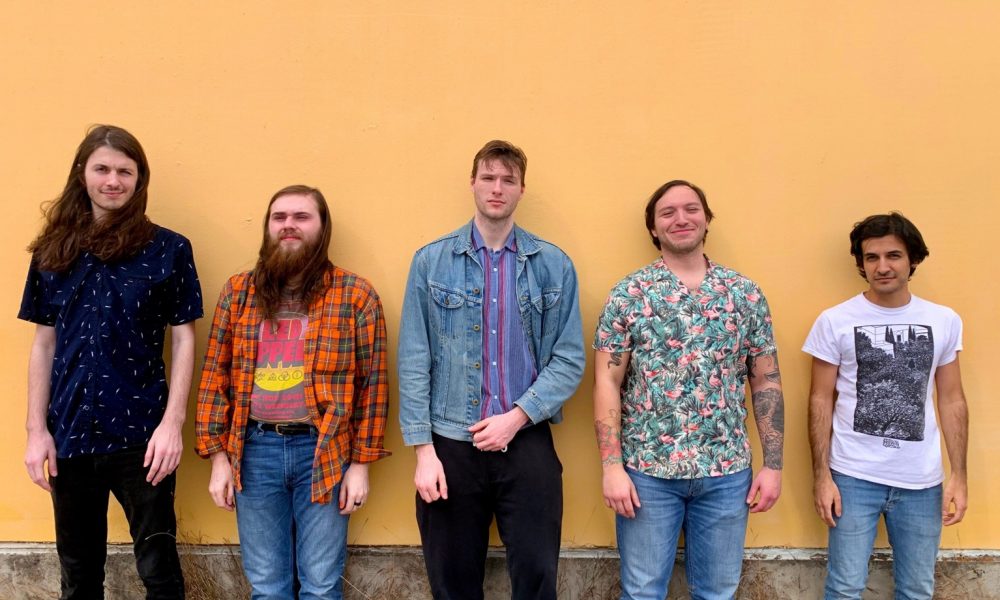 Today we'd like to introduce you to Sorush Ranjbar and Cesar De Los Santos.
Sorush and Cesar, please share your story with us. How did you get to where you are today?
I immigrated to Texas from Iran with my parents and my older brother in the early 90s. There weren't many folks in my town from my original neck of the woods, and like many other immigrants, I felt a sense of confusion while trying to reconcile my identity. This kind of pushed me to find something to do that got my mind off of all that.
Oddly enough, I found a sense of belonging at grungy music venues that reeked of cigarettes and stale beer.  All of the hardened, weathered, and tattooed patrons of these venues didn't care that I had a funny sounding name, they were just there to get their ears blasted by a wall of amps. On the flip side, the musicians were there to blast everyone else's ears, leaving them no room to think about much of anything else. That's really what started my interest in playing in a band, and as cliche as it sounds, playing guitar and composing music was the thing that helped me come to grips with my place in time and space.
Granite Hands started as a solo project as early as 2010. Back then, it was called "soslow", and I had already been writing music for it since the 8th grade or so. I could never find band members, so I would mostly just play with a looper pedal at 2 am. Once the pressure was on to go to college, I kind of let up on the idea of starting my own band and became convinced that I had to spend the rest of my life preparing for school, studying for exams, and finding a way to undo my inclination to be a musician. By the time I was a senior in college, this all caught up to me and I grew really eager to make music again, more than I ever did in my life. This lead to the first Granite Hands EP,  "eventhorizon", which was recorded in my bedroom during finals week.  It got a little bit of traction in the local music scene, and we eventually were asked to play our first live showcase at Imagine Books & Records in San Antonio.With three weeks notice, I had to assemble a band and ended up calling Cesar De Los Santos, who I met back in 2010 when I was touring as a merch guy for our current guitar player's band Sunrise and Ammunition.
Thus was born a functional, live version of Granite Hands. We went on to play about 10 shows after that first one, and then went on yet another hiatus. By that time, I had graduated college and got my first job at a start up in silicon valley. I moved to the bay area alone and lived in a tiny room paying way too much rent. Being so far away from friends and family eventually took a toll. There was still so much I wanted to do musically and I wasn't quite ready to spend an unspecified number years of my life in a lab in silicon valley. So I started planning ahead for the first Granite Hands full length "Don't Do It" on my free time by sifting through all of the bits and pieces of music I had written since I was in the 8th grade.
Being unfulfilled with the type of work I was doing at the time, I started looking into changing fields so that I can bridge the gap with music a bit better. I ended up getting accepted to graduate school back in Texas for a master's degree in engineering. This allowed me to move back, immediately work on recording & releasing the "Don't Do It", and also start working with Cesar again on the next Granite Hands release. Since then, we have gone on two  West Coast tours and expanded Granite Hands from a solo project, to a three piece, then to a five piece live band. Our recent album "Void" came out January 30th, and we really think it's the best music we've made thus far. "Void" is the first actual Granite Hands album, in the sense that it includes both my performances on stringed instruments and Cesar's drumming.
Granite Hands is now pan-Texan band that is officially based in Denton and Austin, TX. Most of our members live in different cities, and some of us have to commute between 4-5 hours every weekend to make it to rehearsal. We rehearse every weekend in Denton and going forward, we will be playing most of our shows in the DFW area.
Cesar's Story: I became interested with percussion and drumming when I was 3. Although this was over 20 years ago, I still have very vivid memories of me picking up twigs in my front yard and banging away on the AC unit on the side of my house. Rhythm is something I've always been attracted to, so it makes sense that I was drawn to drumming. Most of my elementary and middle school years were spent jamming by myself, listening to my favorite albums, and trying to learn from the drummers who inspired me as a young kid.
My favorite band has always been Rush so I spent quite a bit of time trying to replicate Neil Peart's style. Once I started high school, I began playing with some friends here and there but nothing serious at the time. Around 2008 which was my sophomore year I joined a group in my hometown of Laredo, TX. The band's name was Somewhere in Between. We had built a small fan base in the area and played consistently over several years, however creative differences eventually led to us splitting up. That was a tough time and a low point in my life. I had invested so much time in the group and was confident we'd keep going uphill.
Coincidentally, it was around this time that I was contacted by Sorush asking me if was interested in playing some songs he had created for a few shows in the San Antonio area. I happily accepted the opportunity to play again, and quite frankly it couldn't have come at a better time. Sorush sent me the tunes and I dedicated a couple of weeks just listening to these songs over and over. We played our first show as Granite Hands that month and it was a blast. We played for a few months after our first gig until some circumstances led us to split up. I moved back to my hometown and worked in the Law Enforcement field for a little over two years as a University Police Officer.
In June of 2018, I received a call from Sorush asking if I'd be down to play a West Coast Tour with Granite Hands. Although the thought of playing again was incredibly tempting I had to turn down the offer cause I had some things holding me down at the time. Sorush was very understanding and mentioned that there would always be a spot for me in the band. Shortly after the tour, we spoke again and had a conversation which would later influence me to ditch my job and follow what I had always wanted to do. We got off to a bit of a slow start and times were tough for a while. I'd drive up to San Antonio every couple of weeks for several months so we could dedicate our time writing and planning.
The two of us made goals for the band which included recording our new EP, recording a music video, and going on tour which we fortunately accomplished. It's been a wild ride the last several years. Sorush and I have both had our highs and lows but we've managed to motivate and encourage each other through it all. Frankly, if it wasn't for Sorush and a few other people I'd probably still be working my cop job in Laredo. We recently released our EP Void and are beginning to plan out a tour in support of that.
We're always bombarded by how great it is to pursue your passion, etc – but we've spoken with enough people to know that it's not always easy. Overall, would you say things have been easy for you?
The road was everything but smooth. Some of the struggles included finding time to balance a graduate program in engineering with creating a record and playing shows on a regular basis, finishing a master's thesis that was due around the same time we had to go on tour and hit the studio.
Some of us have had to commute over 8 hours round trip just to get to rehearsal, and all of us have had to find the ultimate way to balance our day jobs with doing what we love on a level that is more serious and involved than just a hobby.
We've also had to book our own tours and go through the experience of driving thousands of miles to play shows to less than five people at times because we were and still are relatively undiscovered. All the while, having our tour trailer broken into at a time when we were on the road losing money every day. There was one instance where we drove straight from San Diego to Albuquerque, only to have our show in Albuquerque canceled, and this was the same tour that we had an incident with our trailer being broken into. These are just some of the struggles we've had to endure, and there were many more.
Please tell us about Granite Hands.
Granite Hands is a band that seeks to create a sonic universe that listeners can navigate through and to help establish a connection between the music and the listener on a deeper and philosophical level. We're super proud that despite all of the odds, we work against geographical barriers, time barriers, financial barriers, and the intimidating realities of being a musician in 2020 to do what we love.
Has luck played a meaningful role in your life and business?
We're incredibly lucky to have friends and loved ones who care about us, listeners who support what we do, and to all be in good health.
Pricing:
Void CDs – $5
T-Shirts – $22
Stickers – $5
Digital Downloads – $5
Spotify Streams – Free
Contact Info:
Image Credit:
Oscar Moreno, Bethany Simpson
Suggest a story: VoyageDallas is built on recommendations from the community; it's how we uncover hidden gems, so if you or someone you know deserves recognition please let us know here.