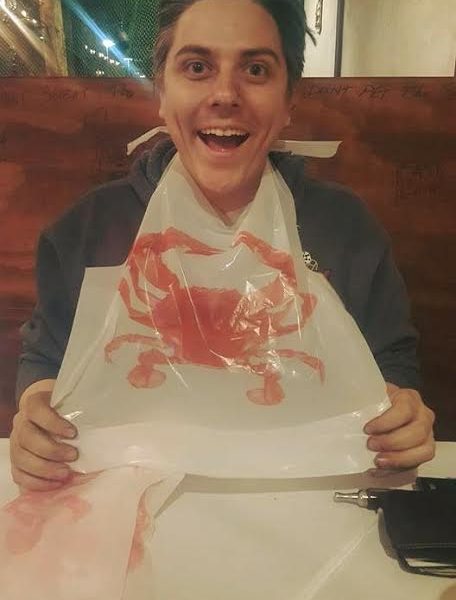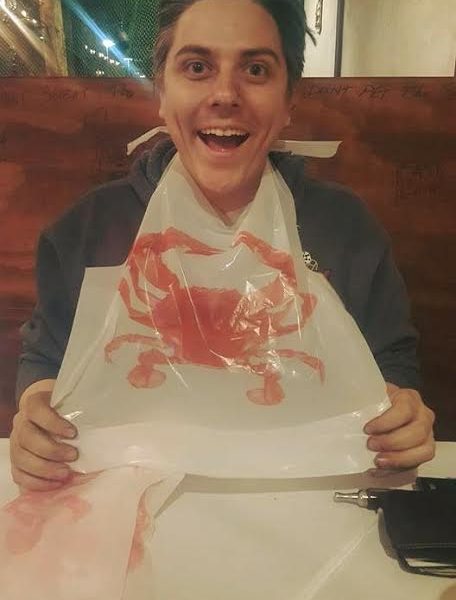 Today we'd like to introduce you to Stephen Swanson.
Stephen, can you briefly walk us through your story – how you started and how you got to where you are today.
When I was 21 in 2008 and right after the banking crisis. I was going into my senior year of Software Engineering at The University of Texas at Arlington. I was one of the few dyslexic programmers I know and I was tired of learning new languages. I started to get physically sick going to class and I realized I needed to change my plan. I worked at WhirlyBall in high school and through college. I played Nationals and it's one of the few places you get to see people legitimately laugh every day. So, I thought, "what does it take to open one of those?" That started me on my adventure to open my own business.
I was 21 years old and the only thing I owned was my 2001 Saturn SC2. I walked into the only bank I had ever had an account with and asked how to get a business loan for $750,000.00. They handed me a list and off I went to complete it. I now know that list is a business plan. At the time, the only business classes I had taken was a big business accounting class for engineering. So, I started talking to people who owned WhirlyBall centers (my former bosses.) I found out the two biggest costs were rent and payroll. Payroll, I could calculate. However, rent was a bit trickier. Instead of talking to people to find out rent prices; I went and got a real estate agent and a lawyer. Christine McGuire, my lawyer, was the first person to take my dream seriously, and she's one of the best in the industry, Megan Trimble was the second person to take me seriously and I was kind of dumped on her plate. She taught me a lot about how commercial real estate works and never made me feel dumb for my lack of knowledge. So, off I was looking at building to build my dream and I got the rent prices for my business plan.
Once I had completed the Business Plan, it was time to turn it into the bank. And, they seemed to not agree with my readiness to open a business. Now, I understand… Then, I really didn't. Before, if you completed an assignment, then you would at least get a grade. Not quite so for banks. So I ended up going to 22 different banks getting different co-signers and different down amounts. Nothing seemed to work. Till I met my now business partner. He had a spare set of courts and had just finished using them to negotiate his lease where his WhirlyBall was located at. I had no idea any of that was going on and had I asked him his plan for those courts a week earlier he would have told me they were not available. Timing truly is everything. So, we made a deal if I brought the cash he would bring the courts and we would make a business. As I waded through a sea of "no's" looking for my 1 "yes" I decided I should at least start taking business classes. So, I switched my degree interdisciplinary studies with focuses in Math, Engineering, and Business.
After exhausting every avenue and getting told no time and time again; in 2010 I finally got my "yes." In June of 2011, we opened up my dream. A company of our own with a business partner/mentor that is truly one of my best friends. Not everyone gets to do what they love or know what they want to do for the rest of their life. I want to bring happiness to people and never let no stop me.
Has it been a smooth road?
Since we opened we have been staying afloat but not making a lot of money. I call myself an old school business idealist where cuts come from the top down and only promoting from within. Which in itself has its' ups and downs. The biggest issue is finding the right people to hire. After that, there isn't one place to tell everyone what you do. Back in the day before internet you could hit TV and Newspaper and get great exposure. Now, there are so many platforms and avenues people that are getting their information from. It's hard to do successful marketing without breaking the bank. Facebook is huge and should be easy for us but it seems like we just get lost in the feed. Not to mention even I scroll by things that say sponsored on them.
We'd love to hear more about your business.
WhirlyBall, a competitive mix of lacrosse and basketball played in bumper cars, is the perfect game for your birthday party or corporate event! At WhirlyBall / LaserWhirld HEB, we have two large whirlyball courts, a laser tag arena, several party rooms to accommodate any size group, tons of arcade games, drinks, and the best catered food around! Whether you plan to celebrate a birthday or get the office together for some fun after-hours, WhirlyBall / LaserWhirld HEB is the place to go for an event no one will forget!
Is our city a good place to do what you do?
Yes we do. If I was starting a business over again I would do another market analysis to see where in the DFW we would best fit.
Pricing:
$149.50 per court per hour.
Laser Tag $5 per person per 15 minute game
Contact Info:
Image Credit:
Fair Trade Radio Team (the collage)
Grapevine Youth Ministry (the kids)