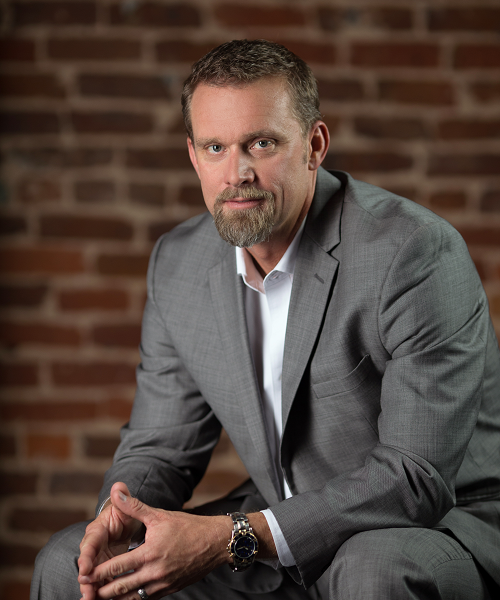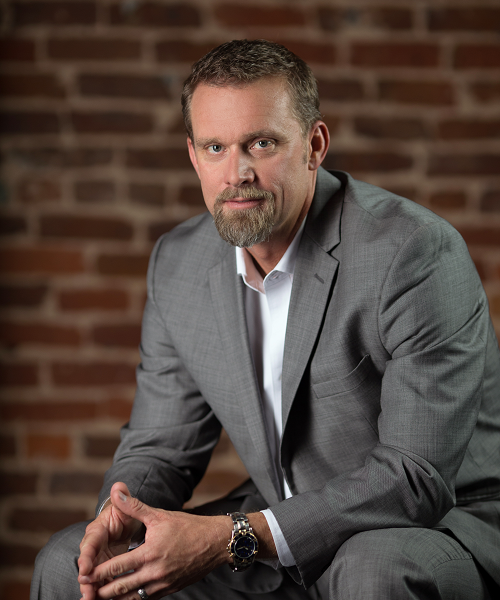 Today we'd like to introduce you to Steve Fairbanks.
Steve, let's start with your story. We'd love to hear how you got started and how the journey has been so far.
Well, humor me on this winding road. My first business was in my early teens through a neighborhood lawn mowing operation that I took over from my brother after somewhat helping him with it. It didn't interest me while helping but I realized that once it was my sole responsibility, you get to reap the rewards from as hard as you want to work and the amount of lawns you want to take on. Working those lawns for elderly neighbors in my Oklahoma hometown was my business introduction.
As most people find out, determining what you want to do in life is not always a cut and dry process. Even when you think you have it planned, those plans can change by factors out of your control.
In college, I was able to obtain a Management Information Systems Bachelor's Degree, but my first job after graduation was working in a lab that measured the environmental impact of oil and gas operations. Pretty much, I put chemicals in jars to mix so the real lab folks could measure contaminants. After six months of working this job and in an effort to find work that suited my degree, I left northern Oklahoma and headed for the Dallas area. This was back in the early to mid-90's.
My first job in the Dallas area was for HBS Systems in Plano. It did not pay much but it did give me valuable experience not only in the computer industry but also other intangibles. The job required me to setup computer systems and networks for Farm Implement dealerships. This job took me to almost every state in the nation plus Canada. Valuable travel experience that has served me to this day.
Myself and a good friend of mine, who happened to be my boss at the time, started a side business that supplied computer equipment to whoever wanted to buy from us. This business, named Perfect Fit Computers, was not organized that great and I think we liked the glamourous idea of being in business but not fully developing strategy. We had great experiences though. As an example, we provided equipment to a business that was loosely associated with the Dallas Cowboys, who were winning their Super Bowls of the 90's at the time, and we thought we were big stuff. Most of our meetings occurred in Texas Stadium or at the Cowboys Valley Ranch practice facility. One meeting took place in Barry Switzer's office while he was giving an interview to a Philadelphia reporter. But, the business we were dealing with failed, so our main revenue stream went with it, and we never recovered. Again though, the whole endeavor provided great learning experiences.
After this point, I went to work for Nortel Networks in Richardson. I was very fortunate to work for this company as it moved me up the ranks to Information Services Manager and provided for a Master's Degree in Telecommunications. Nortel also allowed me other experiences with work travel to Mexico and Central America that ended up benefiting my current business. I was looking to stay at Nortel for a career lifetime and move up the ladder, but it wasn't to happen, as Nortel ended up outsourcing and laying off our area and unfortunately going out of business themselves.
After Nortel, I worked for one other large telecommunications business that ended up laying me off after a few years. During that stint, I gave efforts to another interest of mine and switching gears to take instruction on the side to become a commercial airline pilot. The commercial part never happened, but, I was able to earn my Private Pilot's license, which is an experience I'm glad I have and can still use now.
Moving forward from the last layoff, I started the current business, incorporated under the name of Flight 30 Technologies LLC and ultimately the DBA of Texas Info Media. This was done in 2000, so we have been in business for 17 years at this point. The business handles a wide variety of technical design and installation products and services and included from the beginning, web development services. The web development services area of the business was a modest success that operated for over 15 years and fortunately was sold and acquired by another web development business in the last couple years.
Great, so let's dig a little deeper into the story – has it been an easy path overall and if not, what were the challenges you've had to overcome?
You can tell from the winding road description about career turns and different business setups that have failed or had some sort of varying success that there are struggles at every turn. Things are going to fail but just learn from them and provide continued hard work and there will also be successes. If consistent, successes far outweigh failures.
As described before, the glamorous or perceived rewarding portions that people see of your business or even that you may only want to see in your business is not what it's about. I've been very blessed and fortunate to have some great support from immediate and extended family over the years, particularly my Dad, from the beginning as well as good people that work for the business. A good support system is key but also just plain old hard work and treating clients and people that work for you the right way. Treat them how you would want to be treated.
Even though my title is President, I enjoy all the different aspects that being an entrepreneur brings, whether that means being a janitor for the office in one instance, to manual cable installing in another, or being white-collar and meeting with the client to work out a project detail or contract. They are all worth the attention and effort.
Also concerning struggles, is not to dwell on negative feedback received from individuals or from what would be an overall society view point of possibly negative connotations. Most people don't know how much work it takes or what all is involved to make a business successful and keep it there. Our business at times is heavy on manual labor of just having to get things installed. Manual labor, in my opinion at times, is underrated and looked down on by society and not given the credit it deserves. I've learned to overlook those negative items and focus on just getting the job done. Fortunately, the good people that work for us have been able to do that as well.
Work through the struggles and every once in a while, take a step back and you'll see how far you've come and how much has been accomplished.
Please tell us about Texas Info Media.
The business, Texas Info Media, provides design, installation, and products of a diverse amount of technology, particularly for high-end luxury homes and commercial projects. Full service installations for new homes and remodels for home theater, audio/video, automation, and networking, and on the commercial side, handling the same listed items and expand with digital signage and conference room setups. It is considered Custom Integration, so we end up handling a lot of technology on the same projects and manage it as such. We have great industry partnerships with businesses that help us to manage the services as well with items such as security and camera installations and satellite services.
Also, don't let the name limit the outlook on where we go to handle work. Texas Info Media operates and completes many projects in our great state of Texas but we also go nationwide with current projects in North Carolina, Georgia, and Connecticut to name some. We also handle projects internationally, with successful work in South America and the Middle East (Dubai).
What sets us apart is our attention to detail with each client. Most of our positive feedback focuses on two different areas; one being our outstanding communication, and two, our ability to deliver what we say we will deliver or exceed that expectation.
As a business and individual, I am proud of the fact that one can take a simple idea and grow it in a fashion that serves needs locally but can expand to areas you never even thought of internationally. Reflecting back to the years of continued hard work is satisfying to see the growth.
Do you look back particularly fondly on any memories from childhood?
There are many favorite memories from my childhood that range from school and church activities, to sports, sports, and more sports. I grew up in an overall very positive environment, including my grandfather's church, where my relationship with God started and continues to grow to this day.
Physical activities dominated. My parents carted us around to different events, practices, and games that included; track, swimming, soccer, baseball, basketball, volleyball, biking, weight lifting, triathlons, football…and anything else we thought would be a fun athletic activity. If it wasn't something organized, we were doing something else physical such as driveway basketball, frisbee golf, horseshoes, lawn darts, mountain biking, motorcycles, canoeing, fishing, and hunting to name some. There was always some physical activity going on.
I was fortunate to have some success in most of these activities and even able to play football in college. But, the stories of my early 'athletic greatness' has dwindled over the years as I have come to realize that I wasn't quite as good as I thought back in that time, which probably just comes from getting up in years. However, the activity from my youth continues to have an on-going positive effect on my life, by creating in me a habit to continue to work-out and lead as healthy a lifestyle as I can and pass that on to my family.
Contact Info:
Getting in touch: VoyageDallas is built on recommendations from the community; it's how we uncover hidden gems, so if you know someone who deserves recognition please let us know here.