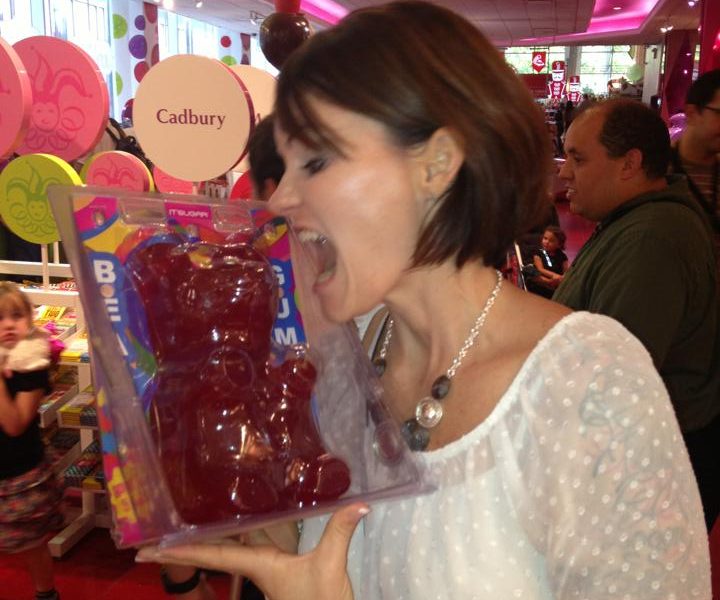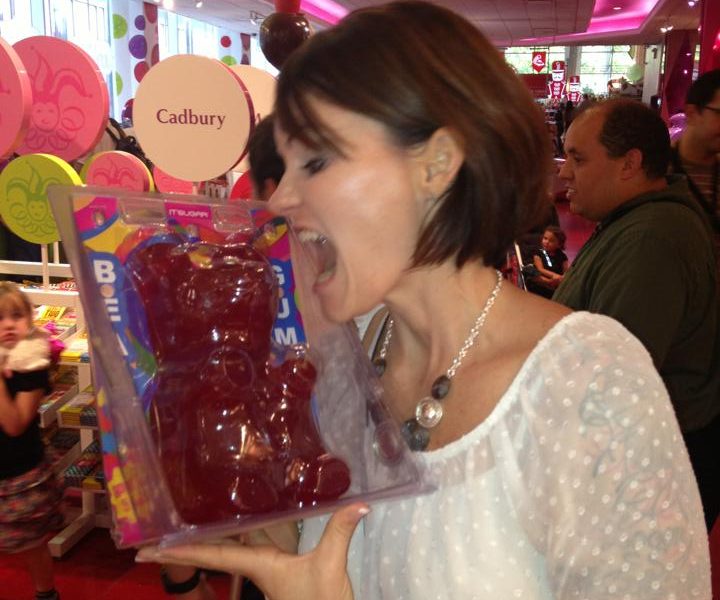 Today we'd like to introduce you to Sunny Brigham.
Sunny, let's start with your story. We'd love to hear how you got started and how the journey has been so far.
I visited my mother's home over Christmas. While I was looking through some old elementary school journals, I came across one from third grade. The journal entry was titled, "What do you want to be when you grow up?" My answer was exactly this, "When I grow up, I want to become President of the United States so I can help all the sick people." Growing up, I always knew I wanted to help people. I am a helper. I went through a variety of career choices such as lawyer, doctor, dentist, and nurse. I had finally settled on being a nurse. College money was tight for me and I didn't want to accumulate a lot of student loans. I knew of another person that joined the military and thought it might be a good fit. I researched the college benefits, sat with a recruiter, and enlisted. I left for the US Air Force just two weeks after graduating high school. Three and half years later, I graduated with a BA in Business Management and decided to get an MBA as well. I still did not have that "helping" urge fulfilled though. Every few years I would decide I was going to start nursing school through the military or leave the military and use my remaining education benefits to go to nursing school. I couldn't really go through with it though. Maybe it wasn't meant for me. About five years ago, I got really interested and invested in my own health. I started researching what my own diet was doing to me. I took a stand for health and cleaned up my act, so to speak. I never felt better after that. Through all this, I was still in the military. I liked to send a weekly newsletter to others in the office with tips and tricks on how they could make small, sustainable changes to eventually be much healthier. These were well received and I found I loved putting them together. My supervisor at the time mentioned that I should become a nutritionist. I quickly dismissed it because I already had my degrees and really had no interest in going back to school. Fast forward a year, and I decided to enroll in an intensive MS program for clinical nutrition. I graduated and immediately started my practice. I see clients on evenings and weekends as I am still in the military. I retire next year and plan on helping others full time. I really love what I do. Seeing others take control of their health and reap the wonderful benefits is great. Seeing the excitement on their face brings me great joy!
Has it been a smooth road?
It's currently a tough road and continues to be one. This really revolves around my personality. I am introverted and really like to leave people to their own devices unless they reach out to me directly. I don't like to be that pushy, overbearing, buy-my-stuff person. And that makes it tough because often people won't give you the time of day unless you're in their face and that goes against everything that I am. Not being the in-your-face type of person makes it difficult for me to express how much people need proper nutrition in their life. It ranks right up there with breathing and exercise.
So let's switch gears a bit and go into the Complete Health by Sunny Brigham story. Tell us more about the business.
I am a clinical and integrative nutritionist. The clinical aspect of what I do is ensuring my clients become healthier by helping them create a diet tailored just for them to reduce their dependency on medications and help to reduce the effects of illness or diseases they may have. All of this is done in conjunction with their physician. For instance, I have clients that are diabetics, have autoimmune conditions, high cholesterol, high blood pressure, etc. I work with them to slowly overhaul their lifestyle to become healthier than they were when we started. The integrative aspect is really working on the mind-body connection. A lot of people call this woo-woo business but the fact is you need a healthy mind-body connection to be healthy overall. For instance, if you're constantly stressed, you're going to have a difficult time losing weight because of the high amounts of the stress hormone (cortisol) in the body. If you aren't sleeping well, that's going to impact weight loss as well. You do much of your digesting when your body is at rest. I work with my clients on improving their sleep and learning techniques to handle stress better. What sets me apart from other nutritionists is that everything I do is science-based. I am not in this business to deceive or harm people with anecdotal evidence from a blog (not that every nutritionist does this). Each client is treated differently and approached differently. We are all different individuals and if I used a one size fits all program, likely my clients wouldn't be as successful as they would be working with me individually. If my clients aren't successful, then I haven't done my job. Also, much of my client sessions include education. I feel you can't really make a change to your lifestyle if you don't understand why you need to do something or what impact it will have. Knowing the basis for the change gives the client more reason to make the change. I specialize in digestive disorders, weight loss, and metabolic syndrome/Type 2 Diabetes. For digestive disorders, it really encompasses autoimmune conditions (Hashimoto's Thyroiditis, Crohn's Disease, Sarcoidosis, etc) as well as run of the mill digestive disorders (bloating, constipation, food sensitivities/allergies, diarrhea, etc). Metabolic Syndrome is a set of disorders that someone develops leading into a Type 2 Diabetes diagnosis. These include high blood pressure, high cholesterol, blood sugar concerns, increased weight, etc). It's important to know that I do not diagnose clients. I am not a physician. My clients come to me already diagnosed with these disorders and we work to get the body functioning better so the disease or illness has minimal impact on their overall lifestyle. I am most proud of the success my clients have had. This is why I got into this line of work.
How do you think the industry will change over the next decade?
Much of the industry, in general, is going online. Many nutritionists and dietitians are seeing clients in a virtual setting. I do offer this for clients that are out of state. I also offer this to in-state clients as well. If a client is within commuting distance, I prefer to see them face-to-face the first time and then we can do virtual sessions after that. Some like it and some don't. It's really personal preference I suppose.
Contact Info:
Address: 5509 Colleyville Blvd.,
Ste 100 Colleyville, TX 76034
(Located inside Cornerstone Health & Wellness)
Website: www.completehealthsb.com
Phone: 682-334-2411
Email: sunny@completehealthsb.com
Getting in touch: VoyageDallas is built on recommendations from the community; it's how we uncover hidden gems, so if you know someone who deserves recognition please let us know here.