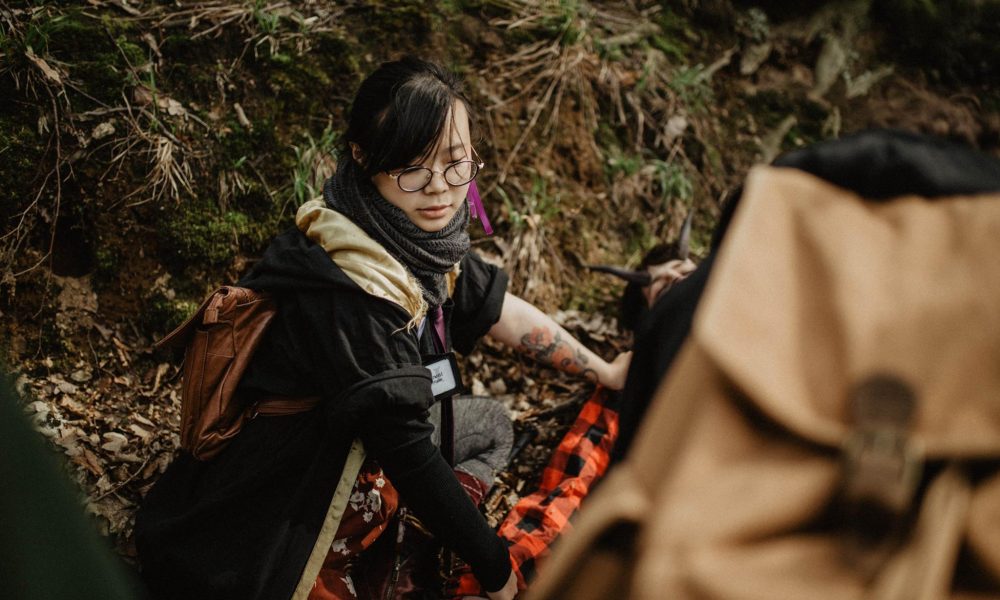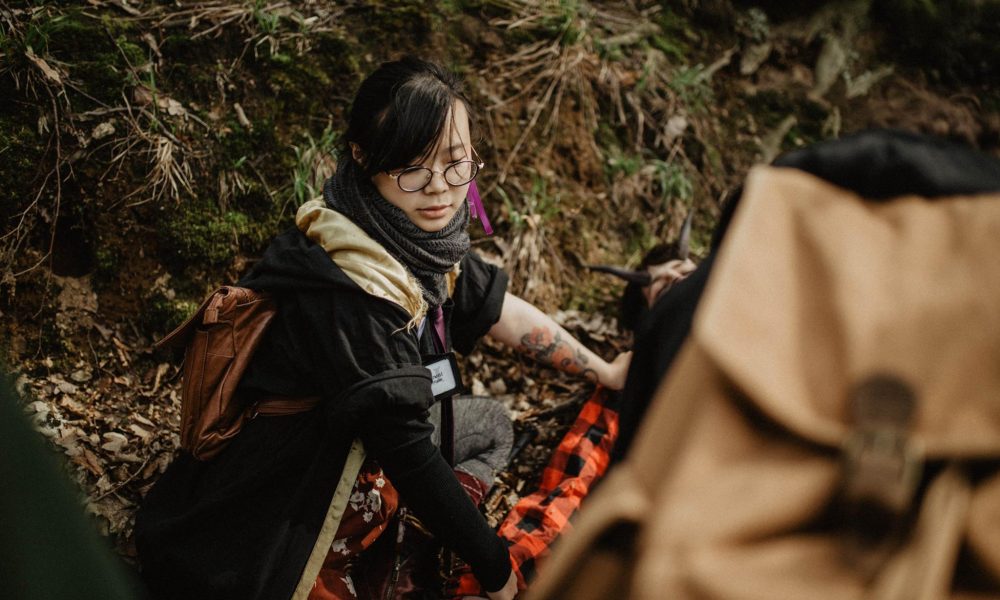 Today we'd like to introduce you to Susan Bin.
Every artist has a unique story. Can you briefly walk us through yours?
I come from a non-creative household, so my story about pursuing art is quite an around-about one. I've been drawing ever since I was little: as a kindergartener, I scribbled on playground rocks with chalk. Growing up, I consumed a lot of cartoons, animated films, and comics. My mom noticed this affinity, so she enrolled me with a local oil painter's studio after we had moved to America.
So, for the longest time, I thought I would pursue fine art, which, in a way, opposed the big budget commercial features that had driven me to draw things. I feel like the fancier art critics often dismiss the power of movies. But as a child, these were powerful projections whose messages I took as validation for my existence. These myths were realer than real for me, and these images (on-screen or on-the-page) invented a reality of time and space that didn't exist in the nonfiction realm. A quick aside that I promise is relevant: I've only ever seen my father cry twice in my life. To be brief, my dad and art are incompatible; while he's always been supportive of my relationship with art, he doesn't have a literacy for it. However, the first time I ever saw my dad cry was in a movie theatre for Kung Fu Panda. I'm from a family of immigrants, and this panda crossed all these cultural barriers and managed to make my dad — a very hardy Chinese man — cry.
That was the first time I ever witnessed magic. So, while I was given full scholarships for traditional art and painting at SMU Meadows School of Art and Rhode Island School of Design pre-college programs, that very essence of visual storytelling that reached the ordinary, that could reach a layperson like my dad, as opposed to an art form that only interacted with the elite remained with me. I dabbled in a variety of design jobs and even worked in the entertainment industry, but ultimately having control of the integrity of a story led me to self-employment upon college graduation. So, here I am radically trying to make things for myself and for people like my dad who, in his forties, cried because of an animated panda voiced by Jack Black.
Please tell us about your art.
I'm a huge believer in independently owned operations, especially when it comes to creative projects. The magic of investing and supporting small creators is planting new stories to flourish, be told, and gain accessibility. I'm loaning the following sentiment from Jon Stewart, but it's all about opening new tributaries in a system where ownership has been polluted. I make, design, and illustrate things, and I'm trying to spend more of my energies in narrative-based visual storytelling (comics, games, what-have-you). I believe that independent creatives who tell stories in communities are part of an older tradition of storytelling and myth-making. There's a great quote from Henry Jenkins about "repairing the damage done in a system where contemporary myths are owned by corporations instead of owned by the folk."
I've always resonated with this quote from Gerard Jones: "History is written by the winners — sometimes. But some histories are written by the losers. The history of the comic book has been told by those who got rooked and by those who sympathize with this who got rooked. The men who got rich from them kept their mouths shut. The men who founded the companies bought the characters, and created the multimedia marketing empires kept their stories to themselves and let the writers and cartoonists write the history."
I like to think that my voice and the subjects I depict are about radically expanding the types of characters and stories usually represented. Through my art and creations, I try to focus on telling stories that have been marginalized by the mainstream as a way of taking back control of the narrative. Sometimes my work celebrates the things I enjoy shamelessly and unapologetically, other times it examines ugly things that have been rendered invisible. But mostly I find myself offering an alternative voice and hoping that it encourages other people to offer their voices as well.
We often hear from artists that being an artist can be lonely. Any advice for those looking to connect with other artists?
Remembering that you are a person who does art as opposed to an artist helps alleviate a lot of stresses including alienation. A bit of compartmentalization goes a long way in separating the emotional valuation attached to the pitfalls of pursuing art. It's important to remember that meaningful art-making and creative output is a means not the ends; the ends is just being a decent human being. Do good work and be kind to people. Contribute to communities. Be a pillar, not a parasite. Interact with all types of people who interest you and respond to your work, and eventually, you will find artists (or they will find you) who support your vision.
How or where can people see your work? How can people support your work?
I have several social media platforms I use to publicize my art updates. My Instagram (http://instagram.com/girondist) is my most inclusive, although I also have a Tumblr (http://yosb.tumblr.com) where I blog all varieties of sketches and thoughts. You can interact with me on Twitter (http://twitter.com/bontmercy) for instant feedback. I also have an online shop (http://yosb.tictail.com) that will have more items for sale soon. I'm hoping to be more active on my Facebook page as well in the future (http://facebook.com/yosusanbin). The current bulk of my work is for in-person conventions and trade shows, but I am transitioning into operating online and remotely to launch some upcoming original projects, including expanding into apparel and more. You can stay updated with me, my current projects, and my future ones on Instagram and Twitter!
Contact Info:
Image Credit:
Main photo: Dagography" https://www.facebook.com/Dagography
Image with Riot Girl and Soft Boy are from my apparel & goods brand SAD & BOUGIE: http://instagram.com/sadbougie
Getting in touch: VoyageDallas is built on recommendations from the community; it's how we uncover hidden gems, so if you know someone who deserves recognition please let us know here.