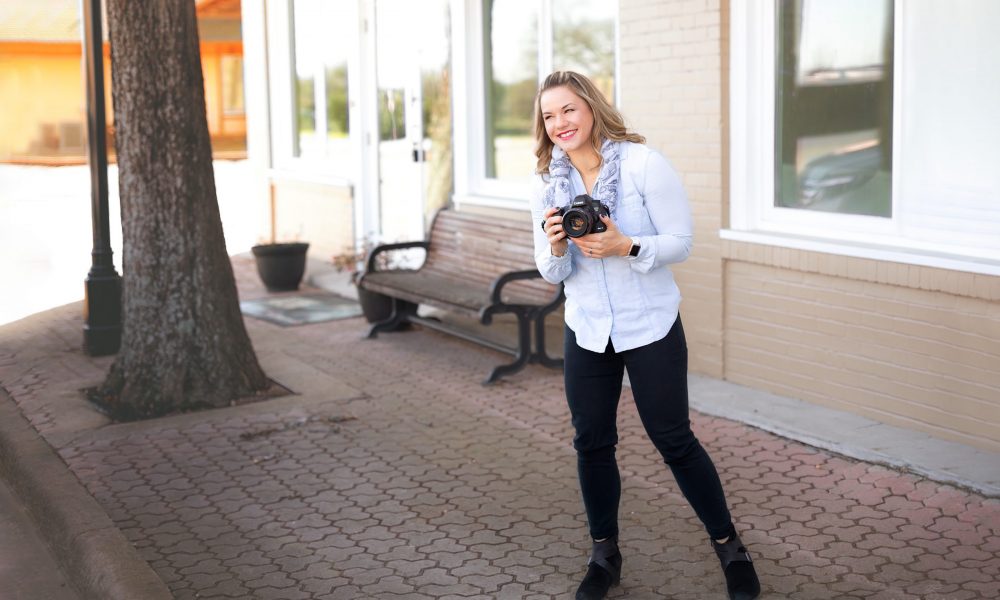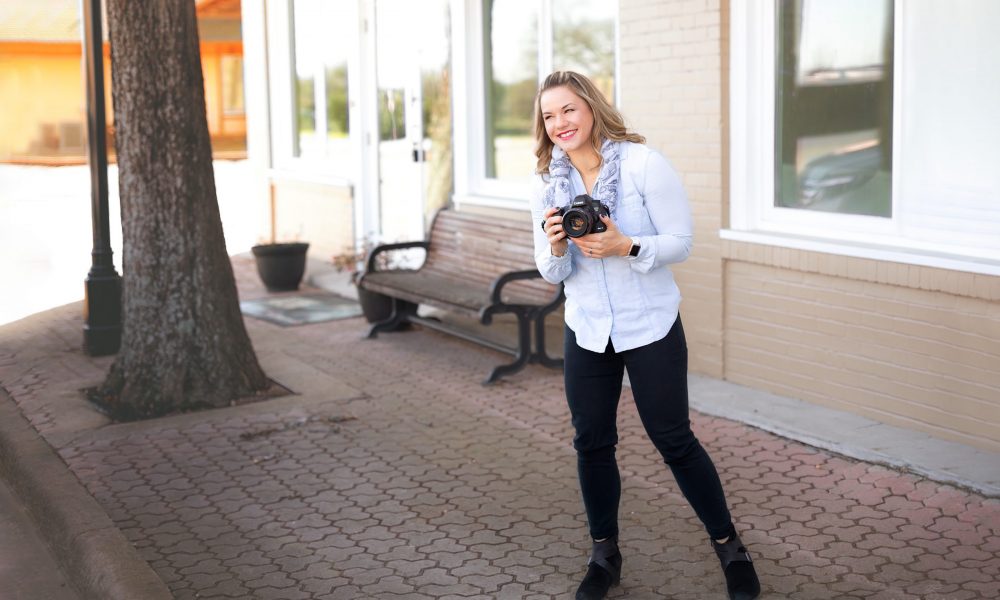 Today we'd like to introduce you to Suzy DeShields.
Thanks for sharing your story with us Suzy. So, let's start at the beginning, and we can move on from there.
From the beginning… it's fun to think back through how it all began. I was always good with math. Numbers made sense because there was an order to them; there was right and wrong. I loved to take things apart and try to put them back together. I wanted to know how things worked. I was a competitive gymnast my whole life, so I competed in collegiate gymnastics, and somewhere around my Sophomore year, they asked me to make a firm decision on my major.
You mean I have to do school too? Gym was all I really knew and wanted. But math was easy for me, and I had all A's in those classes so I figured I would take the easy way out and major in Math and Computer Science. I ended up with a 4.0 in my major through my undergrad and landed a fellowship to get my masters in electrical engineering. I really wasn't cut out to be a teacher, so EE was the next logical step for me.
So, I went to grad school where I met my husband, got an internship where I started dating my husband and started what I thought was my 40-year journey as a product and test engineer in corporate America. We got married, and our first daughter was born six years after we started work. When it was time for me to go back to work, I didn't want to leave my daughter. I wasn't ready. She was only three months old. But the stock market crash had arrived. And I had to go back to work.
Besides, I liked my job and the people I worked with. It would be ok. Then, year after year, the company laid off hundreds of people. It's how corporate works, it's just business. I understand that, but it was demoralizing to those of us that put our heart into it and are really proud of our work. When our daughter was a few months old we bought a camera to document her. It was a Canon Rebel, with the kit lens. I took a class. Then another one. I bought books, did workshops, listened to podcasts. I couldn't stop learning and shooting.
It was so much fun, and something my daughter could be a part of with me. It was a creative outlet I needed. When our second daughter was born in 2011, I took my first few clients "for fun" and to help pay for this nasty addiction to lenses and equipment. Then my brain starting working… What if I could be an entrepreneur? What if I took control of my career? I never thought I would actually leave my job, it would be too risky and I spent years working for my engineering career. But I kept building my side hustle.
I got my domain, built my webpage, built up relationships with a few print labs, and the most amazing clients started to hire me. And the word started to spread. I got my LLC and took care of the legal stuff. I continued to plug away at my engineering job, where some days I got just three-four hrs of sleep.. working most nights and weekends, and holidays. Remember the part where I said we put our heart into our work? It was really easy to get sucked in and work long hours. I had two different doctors tell me to find another career because of the toll it was taking on my health.
Then one day, IT WAS ME, I was laid off. They discontinued funding for the entire project I worked on, along with all the staff. I was highly regarded, so my name was shared with several awesome leaders. I did consider it, I interviewed around a little. But that little voice grew louder, "trust yourself."
I was given a year to finish my project, but instead of finding a new place to root in corporate during that time, we made my exit plan. My husband fully supported our decision, and I haven't looked back. I always knew it would take time and tons of work to grow, and it is. I always knew that some things I tried would fail, and they are. And that's ok. I'm here one year in, I actually did it. And I am truly excited about the road ahead.
Has it been a smooth road?
I won't lie, building a sustainable business around a passion is definitely the hardest part. My shooting and editing probably take 10% of the whole pie. When I'm shooting and editing, I'm working *in* the business as a photographer. It's working *on* the business that's taking up most of my learning now.
Back to the classes, books, and podcasts. 🙂 But what I've discovered is just like with everything else, you find your strengths and get slapped in the face by your weaknesses. Get help with your weaknesses. After all, serving my clients the way they deserve is everything, and I want to be in business for them in five years, and beyond.
Also, I've had to deal with some weird guilt. I work a lot, and it's fun for me. I structure my days so I can still pick my girls up from school and take them to gymnastics and soccer, and cook dinner. You know, be a mom. So I end up working weekends, and late evenings sometimes. And since I like it and can't wait to get to it, I feel the mom guilt.
What has helped is to loosely plan my weeks and weekends with some fun stuff in there too, with some family downtime. Which I need, I don't want to get back to the stressed-out-anxiety-ridden-lady-that-doesn't-sleep I had become before.
We'd love to hear more about your business.
I own a photography studio, Lind and Love Photography. The name comes from my girls' middle names, which are also family names. Currently, I do it all: the business stuff and I'm the photographer… I do portraits – maternity, newborn, children, families. I also do commercial advertising, corporate, and editorial. I'm most proud of my clients' reactions when they see their galleries for the first time.
It's best when they're in disbelief and cry happy tears. They immediately feel that raw emotion they can now see, that was so easily overlooked when they're in the day-to-day moment during their session. We all do it. We are so worried about our hair, the kid's behavior, the mud. We don't stop, observe and listen, really see our growing children, our love for each other.
When you see your images the way the universe sees you, in the light and vision I have for you, it changes everything. I help you see, help you *feel* your memories. I am huge into print. There's this big culture thing going on in our digital age, some clients just want digital files of their images. I get it, I love digitals too. But having a tangible printed product in your hands is a whole different ball game.
I have a framed print of my grandfather that I see every day, that I can hold in my hand. I can touch his face. I can feel his high fives and hugs if I think hard enough. If his picture was on a screen, for one thing, I wouldn't look at it every day, because it would live on a hard drive in a closet somewhere. And even if I did, it wouldn't give the same tangible feeling that holding a print in your hands does to you.
Some people want the digitals with the intention of printing them later… but this hardly ever happens. They go on with life, and while fully good intentioned, the photos never see a printer. My pricing is set up, so you get a big art piece or album and your digitals. I mean, I truly feel I would be doing you a disservice otherwise!
Is our city a good place to do what you do?
Dallas is a mix of everything, so it's the perfect place to grow a new business! Whether you're looking for heirloom printed portraits of your family, or you've started a new brick and mortar business and need images for your website, I can help. It's such a huge market and growing by the second, so there is so much opportunity. It's the perfect place to start out!
Pricing:
Typically sessions are reserved with a $200 session fee, and bundles are quoted from there based on your unique goals for your session.
Pricing varies for limited edition mini sessions; these are announced through an email list: https://lindandlovephotography.com –> Subscribe
Contact Info:
Image Credit:
Suzy DeShields
Getting in touch: VoyageDallas is built on recommendations from the community; it's how we uncover hidden gems, so if you know someone who deserves recognition please let us know here.