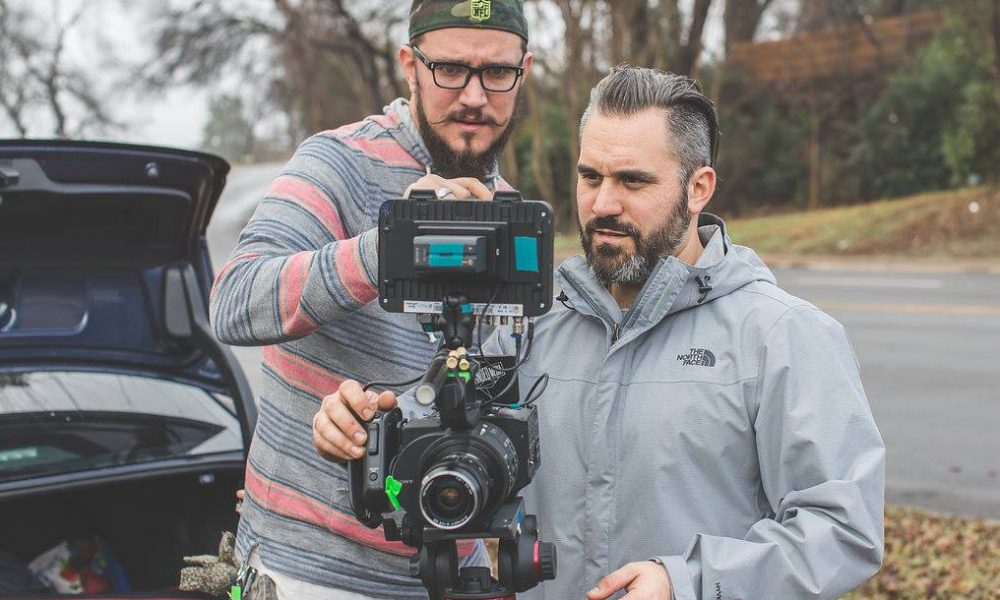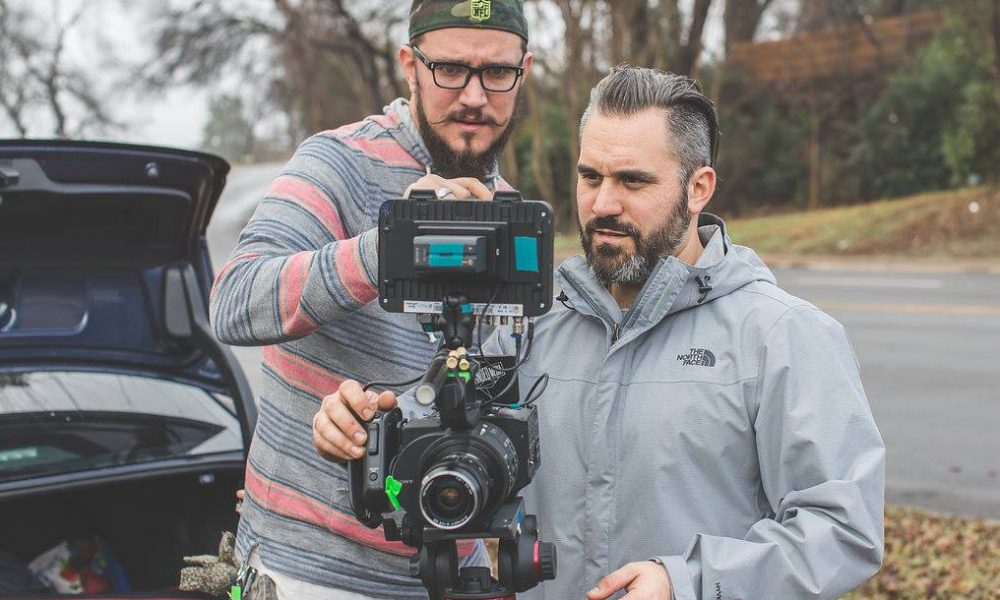 Today we'd like to introduce you to Daniel Nanasi and Beau Ethridge.
Thanks for sharing your story with us Daniel and Beau. So, let's start at the beginning and we can move on from there.
We met as neighbors living in Deep Ellum. At the time, Beau was selling his paintings in art galleries and festivals. Daniel was a mobile waiter selling food on the streets of Uptown. We both went to UNT (art school for Beau, film school for Daniel) and did stints as door-to-door salespeople. We started assisting on larger gigs and picking up video work wherever we could. We produced content for anyone who would let us…for peanuts. We were hungry and eager to dive into the business.
One day, Daniel sold a sandwich to a man in a salon who turned out to be a very successful attorney looking to get into the film world. About a year later, we ended up partnering with him and a few other people to start our first major production company and studio. It was a 32,000 sq. ft. studio where we created just about everything for everyone. We produced feature films, reality shows, music videos, commercials, as well as rented out our studio to other productions.
Has it been a smooth road?
We have been through many rough times over the last decade that have impacted and molded us. Of course, there are the day-to-day struggles of starting a business and keeping it going, but there have been a few setbacks that have made us question our direction, and ultimately made us who we are today. Namely, the passing of our partner and greatest mentor. He wanted to make films that connected people. He invested in massive studio space, tons of production equipment, and started funding our first feature film. A few months later he died unexpectedly and we were left with no mentor, no money, and massive bills to pay.
Along with our other partners, we kept it going for about 6 more years until we couldn't carry the financial burden any longer. For years, we were both very broke and even homeless at one point. We lost friends and our relationships with family suffered.
In 2015, we formed Think Branded Media and completely inverted our business model. We moved into a small private office at WELD (weld.co) where we had significantly smaller overhead and were surrounded by one of the best creative communities in the city. Very soon thereafter, things turned around and we started reaping the benefits of the years we spent sacrificing and surviving.
Many talk about the pivotal moment where everything changed and how they "never looked back". For us it's different. We look back a lot and reflect on how the past has molded us. How we could have done things differently, how we're glad we did things the way we did, and, mostly, how grateful we are to have gone from surviving to THRIVING.
It's still not always easy, but there's not much left for us to be phased by at this point.
We just focus on putting out great work, doing good business, and having fun.
We'd love to hear more about your business.
We're a video storytelling agency focused on a documentary-style approach to producing content for individuals and brands. We are also working on our first feature-length documentary about food deserts in Dallas. Our work is authentic and impactful. We love film making and consider ourselves serious craftsmen in that regard. We're proud of our portfolio and the vast array of clients we work with.
We have an organic creative process and often collaborate with other artists and filmmakers to ensure our work is unique and ever-evolving.
We are most proud of staying true to who we are, meaning – after all we've been through professionally and personally, we have never sacrificed our core values and beliefs. That is very hard to do in a "feast or famine" industry such as ours.
Awareness and communication with each other and those around us is what sets us apart from others. Based on our history and experience, we really pride ourselves in our ability to be fluid and agile. This is important to us because there are always variables in any given production that can affect the quality of the project. Whether that be budget, talent, direction, crew, etc., when a problem arises – we keep things on track by leaning on our 12+ years of experience together.
What were you like growing up?
Daniel: I was born in Brooklyn, NY and grew up in Dallas. I was shy as a kid and never a good student, but was always interested in music, culture, and traveling.
My parents are immigrants from Hungary, so I was raised with a solid work ethic and was taught to take advantage of opportunities that would help me excel in my endeavors. They were big on education and I attended Hebrew school concurrently with regular school. Once I "grew up" I was very eager to get out of the classroom and into the world to experience life for myself. I started traveling from a young age and still travel as much as possible. I have an older sister who exposed me to good music at a young age. In college, I started my first media company with a friend and began filming music videos and content around hip-hop culture and the scene in Dallas. Music, documentaries, and travel are my biggest sources of inspiration.
I like blending my artistic ability with my entrepreneurial side to make ideas happen. I love the collaborative nature of film making and knowing that there is never just one way to take on a challenge. In the future, I hope to produce social and cultural documentaries as that was my original inspiration to become a filmmaker. It's time for me to use my career to make a bigger impact where it's needed by educating and informing audiences.
Beau: I was born in Texas, and grew up just east of Dallas in a small town with very hard-working parents. My college education was paid for by an athletic scholarship, but I was always interested in the arts. Art was not something you pursued as a profession where I grew up. However, after college I travelled a bit and attempted a few different things professionally. I decided I wanted to be my own boss, which is, obviously, easier said than done. I was fortunate to be surrounded by like-minded artists that motivated me in my pursuit. I slowly started to carve out a clientele in the local painting scene. That quickly grew into interests in other media, like video and film by way of production design.
Over the last 12 years, I've made a career by being a communicator and creative director, especially when it comes to conveying ideas and executing them with a team. The collaborative process is what defines me. I enjoy the interaction, critical thinking, and creative problem solving within a team environment. I feel like my broad skillset allows me to empathize with many different creative types. I pride myself in my ability to roll up my sleeves and be hands on with all facets of creation. Growing up in a tight-knit blue collar family has always kept me grounded in hard work, and I feel without that foundation I would have never been able to survive on the path I chose.
Contact Info:
Image Credit:
BRENT BAXTER PHOTOGRAPHY for the cover photo
Getting in touch: VoyageDallas is built on recommendations from the community; it's how we uncover hidden gems, so if you know someone who deserves recognition please let us know here.