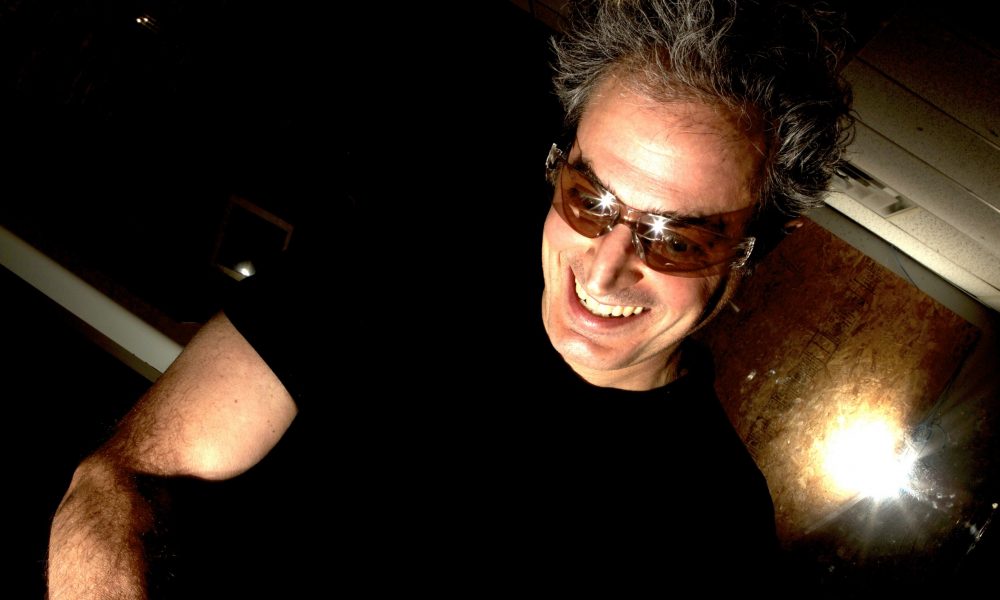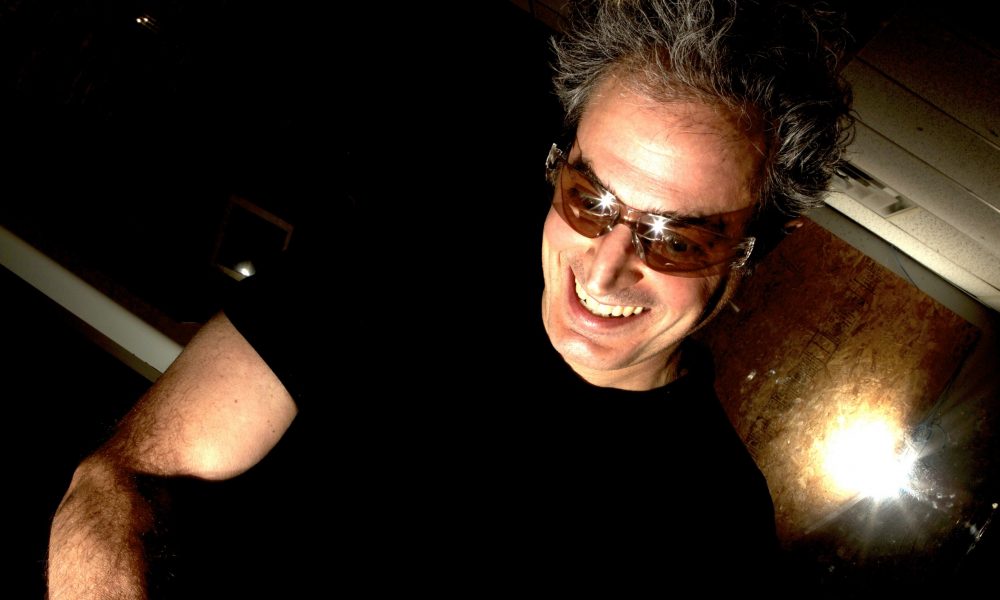 Today we'd like to introduce you to Thomas Riccio.
Every artist has a unique story. Can you briefly walk us through yours?
Stories cover thick the world, people, events, past present future waddle around. What is out there is a ghost. It seems real. I reach for it, whoosh it evaporates something else takes its place. Why does it always change? But that's okay. Stories are intimate, pass through, around me, caress, seduce, punch, slam bam, what the fuck, bump into, excuse me? I chase them thinking I will understand, please for a moment what is going, what can I, should I do? Oh yeah, it is all clear now, it all makes sense.
A boy wandering the rusted streets under grey skies in post-industrial Cleveland. An aesthetic scared into my psyche. Cleveland was a prophecy premonition of the world to come. White, European-based culture, with all of its incumbent values, is self-destructive human-centric, self-aggrandizing, consumption-driven perpetrator of ongoing atrocities. The world is now a suburb of a once way reality. The Cuyahoga River that winds through Cleveland caught on fire—still it dances on my retina. Playing on the beaches of Lake Erie fish floating dead, raw sewage spewing I've seen the apocalypse in rehearsal, it isn't so bad.
Attended a technical high school late 60s early 70s, race riots, anti-war, the flower power age of Aquarius, I wore a paisley Nehru Suit, sang in the school choir. Fights under street lights and in asphalt parking lots. So, I wrestled, ran track, am still running, wrestling. I was your average average student. Public school graduated me to freelance fuck off non-violent anarchist party animal. I was trained to work on boilers, became a merchant seaman, steelworker's union, worked hotels motels fixing, painting plunging toilets, chasing bikinis in the pool area, met rock stars passing through, worked with hillybillies, blacks, Ukrainians and other Cleveland ethnics, hippies, ex-cons and Vietnam vets who stared into the distance and I loved them all. Beautiful people making my soul rich. I had the key to the time clock and was never late. Rock n' Roll, party driving on sidewalks was entertainment.
I went to Cleveland State and dropped out several times. Travel, getting lost became my credo. Boston University MFA. NYU to work the PhD. Directed off and off Broadway and the Teatro d'Roma. Freelance director for a while then dramaturg/resident director of the Cleveland Play House, then artistic director of the Organic Theatre, Chicago—a gonzo crazy time and theatre experience which taught me much and burnt me to a crisp.
I'm not an administrator. Needed a break, saw a job ad for an assistant professorship at the University of Alaska Fairbanks, didn't know there was a university in Alaska. Figured I go chill out in the woods for a while, then fifteen years later. Lived in a cabin, woods so big, the silence so deep it was loud, neighbors were a beaver family, a fox den, some owls, ravens and an occasional moose, a rare black bear. Lived on a rock bluff overlooking the Tanana River beyond which was one hundred and twenty miles of virgin forest then the Alaska Range. Mind blown. Had five acres and survived by crazy running naked through the woods rolling in the snow at forty below zero sauna parties on optic coloring mushrooms. Surreal in the feel. Yes, the aurora makes a crackling sound.
Director of Tuma Theatre, an Alaska Native performance group—traveled to Eskimo and Indian villages, gnawed on seal meat, danced and drummed, did research, created performances and other took notice. Invited to work with the Zulu and the Sakha of central Siberia, who declared me a "Cultural Hero." Been traveling the world since then doing research, workshops and creating performances in Zambia, Burkina Faso, Tanzania, Kenya, Ethiopia, Korea, Russia, India, Nepal, and most recently the Miao people deep in the mountains of Huan, China.
I was there last summer the fifth time, documenting rituals, preparing for a book. Wheeler Sparks joined me this last time and we are working on a documentary film. In 2003 I came to the University of Texas at Dallas as a professor of Performance and Aesthetic Studies, teaching courses like Ritual Studies, Myth in Media, Shamans, Healers, and Diviners, Robot Culture, Playwrighting, and other courses, graduate and undergraduate. In 2011, along with Lori McCarty and Brad Hennigan, we founded the Dead White Zombies, a site-specific performance group. Since then many trippy shows, for instance, (w)hole, DP92, T.N.B. (typical nigga behavior) and last year, Holy Bone. The Observer named us the Best Theatre Company, 2017. We don't do theater, but we'll take the accolade.
Now, in the works for a new performance, Blue Jelly. But first finishing up a few writing things, getting a video series organized for Hanson Robotics, the creators of Sophia, the world's most advanced social robot. Been working for David Hanson, a former student of mine, since 2005. Recent title: Creative Director. Life is full, the excitement is constant. Lots of traveling. This summer on the road for two and a half months, 36,000 miles, planetary circumnavigator. I'm everywhere and nowhere. Time and space a concept that is on its way out.
Please tell us about your art.
I don't do art. Why? I don't know what art is anymore. I'm puzzled by your question. Seems like art is all over the place. Art, design, performance, soundtracks, cameras fashion, everywhere you look, we are in an art mediated reality which is lifting us into another consciousness. Very cool. I think. Art is taking over reality. Everybody you know is trying to make something out of it. Like some sort of gold rush, or maybe survival of the fittest.
Maybe art taking over the world it part of a larger cultural phenomenon connected with the virtualization of the world. Maybe it is dress up escapism or the last photo op before the extinction of the human species. Thing are happening in the world that we don't understand.
Things are weird and that is normal. Even ugly desperation has become beautiful art, exquisitely photographed, video graphed, choreographed, composed, packaged, branded and elevated into more real than real. Everybody is becoming an "artist" with the aid of their cell phone, Instagram, actors at every turn, YouTube Channels, you name it, there's an app for manipulating processing everything, Adobe, Apple are the new gods. A branded backstory, slick website linked trending "like me" social media pretend emotion, faux "friend me." We all have the power, to become meta meme selfie self-aware and savvy masters of our own remixed universe. It is evolutionary aesthetics and that's wonderful. I think. Who knows? Here we stand at the end of another epoch of history, in the doorway of who knows what., if anything. Planetary transcendence—all of us, animals and plants too, the whole shebang. It is an exciting time to be living and creating.
So, what to do in such a situation? That's where I'm laying down and kicking things around in my head and heart. Unforeseen, simple, mysterious emergences everywhere and nowhere are speaking. I feel obliged to give them some sort of form. What are they saying I wonder? I make performance or does it make me? I arrange objects, people, words, songs, dances, locations, lights, whatever else is needed to give voice and shape to the ghosts-spirits-monsters that move around us. The Dead White Zombies are about conjuring, coaxing, collaborating with the city of Dallas, the buildings we happen to inhabit, the fellow travelers, performers, audiences, community. That's how and why I create. I don't try to do art because I don't know what it is anymore or if it has any value in this moment of time spinning in void of space.
There is something in what I do, what I try to express through the Dead White Zombies, the meta narrative that underlying says: you can't have unlimited growth on a finite planet. White culture is a death machine. Dead, but like a zombie, somehow still walking around, still causing all sorts of destruction, cannibalizing what little remains until there is nothing left. We are delusional, placated, pacified, willfully ignorant, numbed by the immensity of our predicament. Everything seems fine because we are no longer autonomous. It's like slitting our wrists in a warm bath. We are all Dead White Zombies.
What do you think is the biggest challenge facing artists today?
This is a wacked time for the world demanding the most and from human creativity. Consumer, artistic and aesthetic considerations and production are all up for re-evaluation. Why, how and where art exists is not what was, the future and how we participate with it must be different. Survival depends on it. We need to re-examine the earth knowledge that has been marginalized and denigrated, steamrolled by the dominant and rapacious human-centric culture we are all a part. We must learn how to live with the planet and our artistic and creative expression needs to lead in this transformation. We are only a small part of our planetary system of being, yet we think and believe and have created political, economic, social and cultural systems that self-valorize.
As a species we re are delusional. Creative expression, be it visual, aural, performance can guide and re-shape our reality, show us that we are only part of a larger concern and consciousness. We are all becoming members of a new sort of emergent indigenous culture—earthlings. What I am proposing is a new and old way of being in and with the planet. To get there we must take responsibility for that to which we are part. We have the knowledge and tools, now we must find the confidence and will to re-make the world. Artist and creators are a community's leaders. It is time to lead and go bravely into uncharted terrain of the mind, body and spirit. My work aspires to re-imagine our way of being.
How or where can people see your work? How can people support your work?
The Dead White Zombies last produced in 2017, that was Holy Bone (https://vimeo.com/242281664). You can go to our website (deadwhitezombies.com) and check out the video or if you are really daring, check out the video for T.N.B. (https://vimeo.com/98168314) On the site make contact, sign up on our mailing list. We are working on a few things. One is a short video for KERA Television. As far as productions I needed to take a little break to day dream about our next project, Blue Jelly, and those thoughts and images are coming together and will made public in 2019. It will be unlike anything we've ever done before. And that's the way I like it. Unknown terrain keeps me alert and engaged in a cosmic hunter-gatherer kind of way.
People can support our work by sending good vibes our way—by trying to do something each day that is a little weird. And then when we do our show come see it. We aim to disrupt your consciousness. If you want send money, donate, you can do that via the website as well.
Contact Info:
Image Credit:
Photos: Shelly Kjonstad, Alisa Eykilis, Thomas Riccio.
Getting in touch: VoyageDallas is built on recommendations from the community; it's how we uncover hidden gems, so if you know someone who deserves recognition please let us know here.