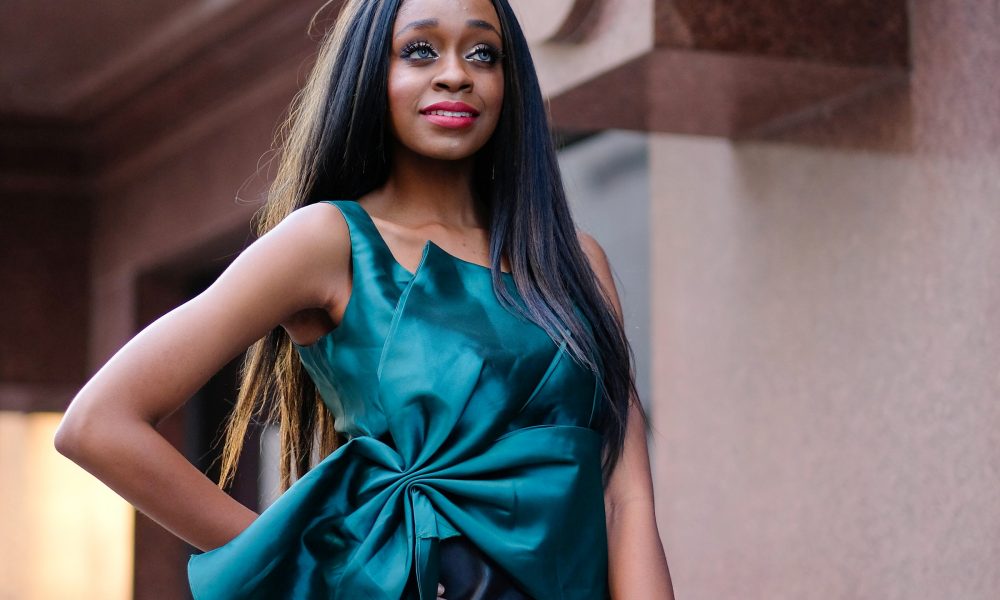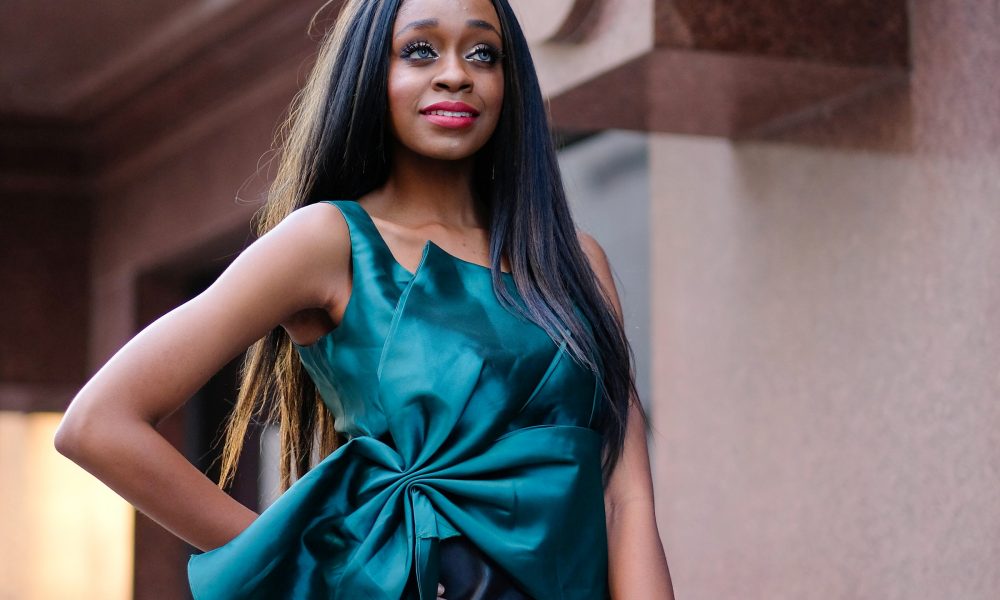 Today we'd like to introduce you to Cindy Scaramuzza.
Cindy, please share your story with us. How did you get to where you are today?
The name Foreign Fresh & Fierce was the tag line of my personal account when I first opened it. It was simply because I love everything that is foreign, fresh and fierce from the foreign genre of music that I like to listen to from the fierce fashion styles I like to wear! The Foreign Fresh & Fierce Style brand began in fall of 2015, but I did not know anything about blogging at the time, but I had a separate Instagram account to share fashion, food and travel. I have always been a big picture taker even before blogging. On a personal Instagram account, you can only post so much until you can kind of tell from the decrease in likes or side comments from friends that they have become annoyed with all the photos. I do have sincere friends on my personal account who love everything I post and want me to post and share more and I direct them to this account.
It was not until a road trip in spring of 2016 with some close friends who is also a blogger/photographer couple that got me the idea of beginning a blog. She noticed that I take a lot of photos and asked me what do I do with all those photos after posting few? That question really had me thinking and they I began researching about blogging and how to get started.
I have always been an artistic person who loves to create! Any opportunity to create whether it's designing my own jewelry collection or designing a pair of shoes for a brand, I jump all over the idea. Blogging is my creative avenue where I can be creative, tell a story through my writings and photography. It is my form of art. On Foreign Fresh & Fierce, I can post however many travel and fashion photos that I want and no one will get annoyed because they are following me on that inspiration and tips. When I take photos, I just don't randomly take photos. Thought and preparation go into every shoot I want to do. I want a photo to capture a feeling and make the viewer feel that they are at the moment with me. Also what I wear, it has taken into consideration too. With the area I will be shooting, I think about what color and style of clothing will go best with that location and at what time of the day. My husband has been my biggest supporter of blogging and I am thankful that he loves taking my photos and has a love for photography as well!
Today, Foreign Fresh & Fierce Style is a blog where people know they can get a colorful fashion inspiration, travel tips/inspiration without breaking the bank and now beauty tips as well. When my husband and I travel, we love to experience the beautiful things that a place can offer but without spending a lot of money. One of the tips I share is sometimes there are great restaurants with amazing views, but to have dinner there could be a decision of do we want to have dinner or pay a car bill? Lol! Instead, most places will allow you to have a drink and share an appetizer with the same view. You get the same experience without killing your wallet.
We're always bombarded by how great it is to pursue your passion, etc. – but we've spoken with enough people to know that it's not always easy. Overall, would you say things have been easy for you?
The road has not been and is not always easy. With blogging, there is no a school or a manual of how to be a blogger or how to land brand collaborations. I did a lot of research on my own and then eventually connected with other supportive bloggers in my city and other parts of the US through Style Collective and found the answers that way. Unfortunately, with the blogging territory comes competition. I have experienced the negative effects of the competitive spirit of this industry in the sense of being on the receiving end it. Some bloggers won't help you or be responsive to your questions that you may have. But as one blogger told me, they are probably acting that way because they see that I am coming up quickly in the industry and they see me as a threat. So, I now think of it as confirmation that I am doing something right.
In addition, there has always been a big issue with diversity in the fashion blogging world which this issue blew up recently with the Revolve drama in January. They hosted PR trip to Thailand with influencers they work with but they did not include any women of color influencers and not just blacks but Latinas, Indians or anyone of darker complexion. They collaborate with diverse influencers but each year this group of influencers is never included. I had noticed this early on in my blogging journey. I would get invited to events and I am the only black influencer there or seeing influencer events and luncheons on instastories and rarely seeing any diverse influencers being invited. The recent Revolve issue really opened my eyes to this because many influencers of all races began to speak out. One thing was about reposts from brands. I usually like to negotiate a repost on a brand's Instagram page when working with them. When shooting, I try to shoot it in a way that fits their feed yet still showcases my style. Little did I realize, one aspect I could not change about myself to fit some brands feeds was the color of my skin. I never understood why certain brands would not repost my photos when they absolutely loved what I did and their page is filled with other bloggers that they reposted. But taking another look, some brands will work with diverse influencers (WOC, edgy, colorful or curvy) but you won't see them on their feed. You can always see what type of influencers a brand works with by clicking on their hashtag. You can see the diversity of influencers, but a lot of those influencers will never make it on their actual Instagram feed. it is very frustrating but I just remember to keep working hard and stay true to myself.
My advice to women wanting to begin this journey is blogging is not always glamorous. It is a lot of work, but it can be so rewarding! Try not to compare yourself to other blogger's success or think that you need to change in order to reach a status. Your followers are following you for you. I personally love being different. Many brands have told me they liked or wanted to work with me because I am not like the other bloggers in the area and I have a different style which was something that I really wanted for my blog – to be different.
We'd love to hear more about Foreign Fresh & Fierce Style.
As a person in general and not just as a blogger, I love to share tips with people whether it is fashion or travel! I love that blogging allows me to do so to a much wider audience outside of my friends and family. At the moment, my blog focuses on fashion, beauty and travel! Where I shop is not always name brand items or a high price point. I love to buy trendy pieces without breaking the bank. Yes, at times you need a good staple investment piece from time to time, but I still don't spend an arm and leg for it either. Growing up, we did not have a lot of money and I was made fun of for not having any name brand clothes or shoes. So I like that simple style and I don't want to pass along the image that name brand/designer is the way to go to young people who may be following me as well.
Same goes for travel! I love beautiful destinations, but I got to do a good deal. As I mentioned before, anyone can experience staying at a nice restaurant that offers an amazing view, but there are cheap ways to do it and get the same experience. That is what I love to share in my travel guides. Just little tips and hacks to make a person's trip memorable. I am not rich and most people in the world are not either. So, whatever info I can share to make things a little easier or cheaper, I share.
I am most proud of making a name for myself and being different! Everyone knows that I love color mixing with clothes and they can look to my page for inspiration. I have received compliments on being different here in Dallas where there are so many bloggers emerging in the metroplex. So to be noticed in any big or small way makes me happy! My photos have been featured in Cosmopolitan, Vogue, Buzz Feed to name a few! My most proud moment has to be working with major brands like Macys and MaxFactor when my blog had not been live for more than 3 months. I thought I would have had to be blogging much longer for brands to reach out to me with such opportunities.
We're interested to hear your thoughts on female leadership – in particular, what do you feel are the biggest barriers or obstacles?
As I mentioned before, in this female-driven industry I think the competitive spirit is such a barrier. Many females see other females a threat to their brand and never want to collaborate or reach out. Also, females tend to be very cliquey and only collaborate and support other females in their immediate circle of friends especially here in Dallas. No-one wants to widen out. I had made it a point last year to try to do small mini meet-ups with bloggers to help encourage everyone to widen out. Blogging is a unique industry and it is nice at times to be able to talk "blog" from time to time where your non-blogger friends just would not understand certain things and struggle that we go through. I have reached out to different bloggers of different races with different Instagram followings for these meetups. Some were very open to this diversity type of meet up and others shot me down real fast once they saw or asked who were the other bloggers I invited. I think learning about others makes you better as a person and helps you grow too. If there are some who don't want to think outside of the box, then that is their loss.
Contact Info:

Image Credit:
www.luisassecret.com, www.foreignfreshfierce.com
Getting in touch: VoyageDallas is built on recommendations from the community; it's how we uncover hidden gems, so if you know someone who deserves recognition please let us know here.