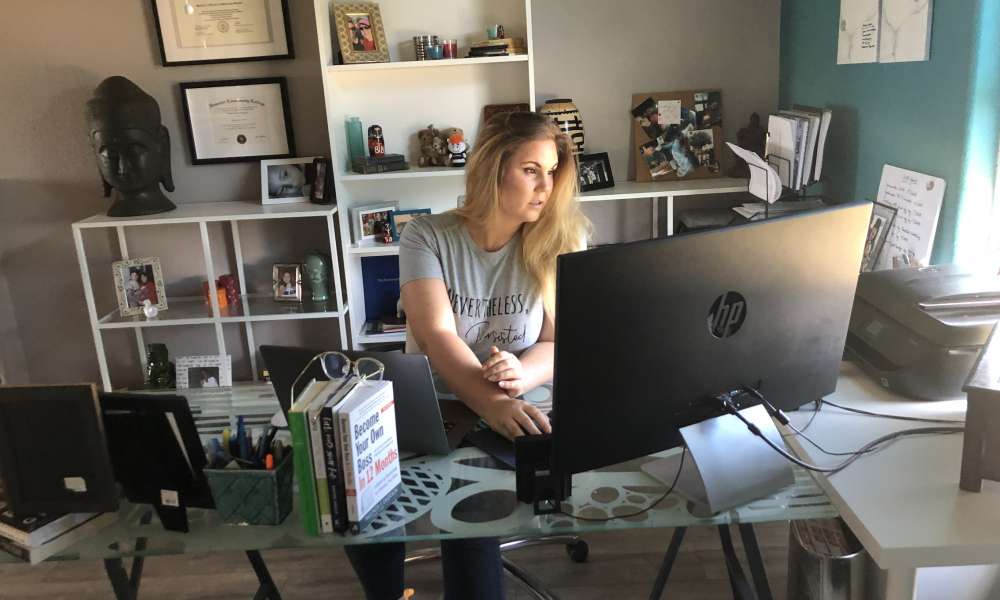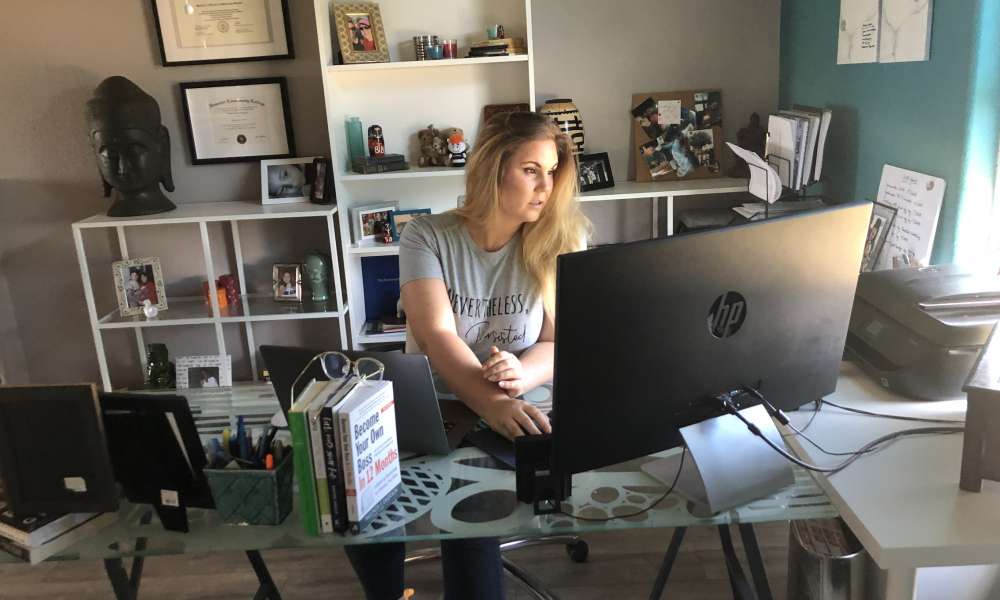 Today we'd like to introduce you to Jessica Hagmaier.
Thanks for sharing your story with us Jessica. So, let's start at the beginning and we can move on from there.
Just to be upfront, I am not located in the Dallas area, but have several clients in Dallas (including Alix Barth whom you interviewed and recommended me), Austin and Houston, and travel back there several times a year. I am not sure if this disqualifies me?
While I don't allow it to define me, at the end of the day, I am a single mother (I've raised my son on my own since birth) and my ultimate goal is to give him the best life possible. This is such a relevant factor at this point in my life because it is what ultimately led me to completely give up my life in corporate America. To make a long story short, two days before Thanksgiving last year, the owner of the start-up I was working for decided he no longer wanted to own a business, and therefore closed the company, leaving me unemployed right before the holidays. Since I was little, I always wanted to own my own business (maybe it's just I've always had an issue with other people telling me what to do, LOL) and I saw this as my opportunity to do so.
I've been building websites and doing graphic design on the side and for friends and family for the better part of a decade and decided it would be the best avenue for me to take to build my own business, so that's what I did. I took the month and a half between 11/21/18 and 1/1/19 to plan and decide the best way to get started and then officially started my business on January 1st!
Has it been a smooth road?
Smooth, no, but it could honestly be worse. I had to drain my savings to get started and there have definitely been a few months that some bills have not gotten paid, but at the end of the day, I have no complaints! I am truly blessed and at ease with what I'm doing. I'm accepting of the fact that while it might not get paid now, it will eventually because I'm opening myself to the opportunities to do so. As long as my son has food, and the mortgage and electricity bills are paid, then everything else will work itself out. I've also discovered I really don't NEED some of the things I've always thought I did, and damn if I haven't become resourceful!!
As for advice for other women, just two things: Know what motivates you and be ok with failing.
Know what motivated you: Until about 3 or 4 years ago, I thought money was my motivator: As soon as I make X numbers of dollars, everything will fall into place. That couldn't be further from the truth and it wasn't until I got my job with the start-up that ultimately closed that I truly realized this. I was making over 80k and had health benefits (for the first time in my adult life!). However, even with this type of income, (the most I've ever made and a massive amount for someone who didn't even have a bachelor's at the time I was hired), I was still drowning in debt and honestly felt like I was failing as a mom. It was because of this I realized that money doesn't motivate me, the FREEDOM that money affords does. Therefore, it wouldn't matter if I was making 200k a year, if I didn't have time to enjoy or it, or worse, was so busy/frustrated with work I didn't have time to enjoy my son, or be there for him the way he really needs, then what the hell is the point? This is why I started my own business, to work on my own terms, pick the clients I know I can help and also work well with, and when its time, put everything on pause and be MOMMY.
Be OK with failing: When I took the leap, I had no clue if I would be successful. I had tried to build my own businesses more than once years before and failed miserably. However, my desire to live on my own terms vastly outweighed my fear of failure, so I made the decision to jump, and told myself whether I succeed or fail, at least it will be on my own terms.
We'd love to hear more about Websites By Design.
I focus on graphic and web design and development. I would say what sets me apart is the fact that I truly value my customers and see their success as my own. I do my best to work with my clients and any budgetary constraints they have. It doesn't matter if I'm working with a small business with a budget of $1500 or a national company with a budget of $15000, I treat each client the same, and put in the same effort no matter what. The value is in the relationship, not the dollar amount.
What's the most important piece of advice you could give to a young woman just starting her career?
Just go for it! Do not allow anyone else to dictate your success, whether that be a boss who refuses to give you that promotion or raise YOU DESERVE or a client that isn't willing to invest in your expertise. And whatever you do, never view ANY experience or situation, personal or professional, as a waste of time or lacking value. We can't always control what happens to us, especially the negative, but we CAN control how we react to it, and what we do with it. Harness the BS and negative and let it FUEL you… it took me 15 years to get my bachelor's, yet I didn't need it to get started or gain the experience that ultimately led me to start my own business. The only reason I was able to do so is that 12 years ago, I decided to start a magazine and ultimately failed. I had no experience and no money so I taught myself EVERYTHING, from how to use graphic design software to building websites to filing business docs to traveling on a shoestring budget without anyone knowing. And this was before the days that Google and YouTube could tell you everything you needed to know about everything.
At the end of the day, you are the ultimate creator of your success. No one else can hold you back unless you allow them. If someone closes a door, go through the back window, and if that's painted shut, damn it, just buy the whole house!
Contact Info:
Address: 7135 Josh Byers Way, Fountain, CO 80817
Website: http://websites.jessicahagmaier.com/
Phone: 832-723-6354
Email: jessica@jessicahagmaier.com
Instagram: gorjesswebdesign (this is definitely more personal than professional! LOL but accurately reflects me 😀 )
Image Credit:
Photos by: Positive Images Photography, Jaelon Hagmaier, Jessica Hagmaier
Suggest a story: VoyageDallas is built on recommendations from the community; it's how we uncover hidden gems, so if you or someone you know deserves recognition please let us know here.