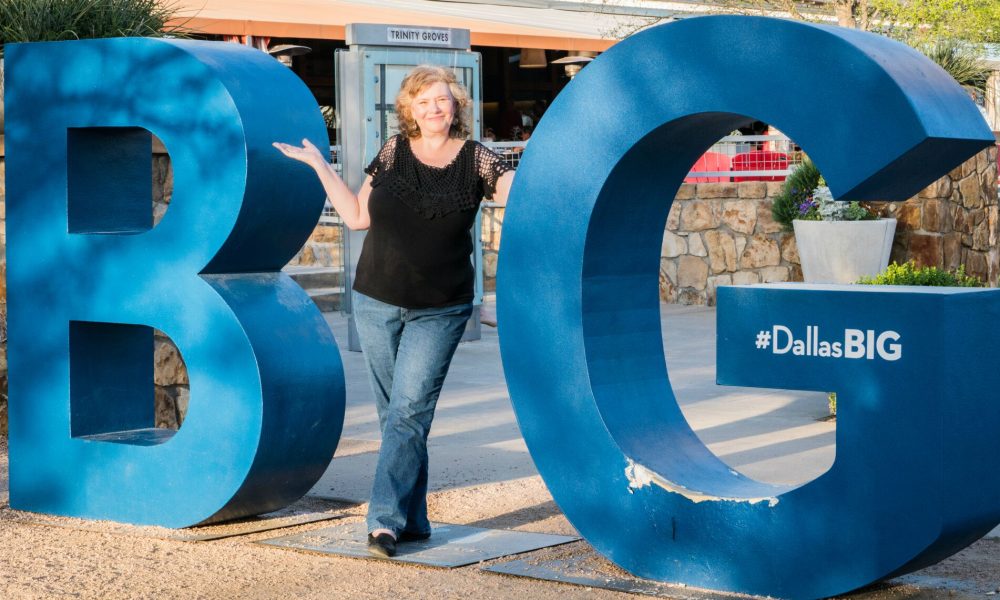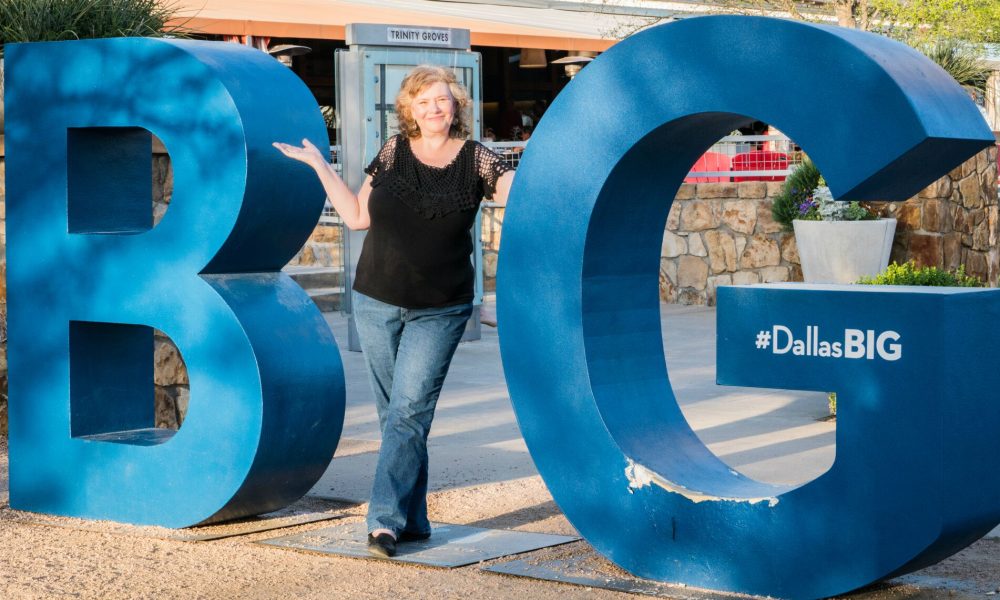 Today we'd like to introduce you to Kristina Rowe.
Kristina, can you briefly walk us through your story – how you started and how you got to where you are today.
My career is so non-linear it probably looks like something you would doodle during a boring meeting. There are a couple of threads that tie it all together and that have kept me afloat when things were tough.
I have a background in customer service and those skills never fail you. From one of my earliest job selling balloons at Six Flags to my latest customer success gig at a Saas company, I've always felt good about helping people and making them smile. Some people talk about service jobs as if no skill is required to do them well. If you've ever waited tables or worked in a call center, you know better.
I've always had a strong desire to learn new things and a willingness to try all kinds of things. This has allowed me to work in tech environments, despite not knowing how to code and not having a college degree. When the economy was bad and no one was hiring customer service trainers, I got some contract jobs as a technical writer. When those got too competitive, I worked gig jobs. When I had to deliver food to put food on the table, I decided to learn about the popular places to go and why people liked them. I got another side gig as a tour guide in downtown Dallas and I learned incredible and fun things about the city and its history. Between the two gigs, I was accumulating a lot of information, so I decided to take pics of the places I went and share it as a blog. That's how InBigD.com was born.
InBigD.com wasn't my first website – I've always been fascinated by all the methods of digital storytelling. I've experimented with different tools for building websites and there's just so much to learn. If you go to my site and there's not much to see – I'm probably just playing around and testing something new – come back again soon or check out some of my social media for what I'm up to at the moment.
We're always bombarded by how great it is to pursue your passion, etc. – but we've spoken with enough people to know that it's not always easy. Overall, would you say things have been easy for you?
I'm just greatful that it's been a LONG road and that I'm still moving forward.
The most important thing I would tell anyone woman, young or old, at any point in her journey is to do whatever it takes to learn about happiness if you don't already know. Seriously, read some articles or some books. If you're not a reader, search for some TED talks on YouTube. Because of there a couple of things that will drastically change the way you look at life once you learn them.
First, happiness isn't something that happens as a result of achieving success. In fact, it might very well be the other way around. Success comes to you when you are happy. Think about it. (And then get happy.)
The tagline for my website is "Find Your Happy" but in truth, it's not something outside yourself. Whatever your general outlook on life (and even if you have clinical depression) happiness is largely a matter of deciding to be happy at the moment you are in. If you have to work at a sucky job, find ways to be as happy as you can at that job. Keep trying until you master it. When you do, chances are, a better job will find you. This works in all kinds of ways and there's zero risk in trying it.
I'm the first person who would advise you to manage your finances carefully and plan ahead and all those responsible things, but I'll also tell you something else. THAT green is not the most important green in life. If you are so busy chasing money that you only go outdoors to get in your car to drive to and from work, you are robbing yourself of happiness. Scientifically, exercise makes you happy and being outside makes you happy, and doing both together are unbeatable at making you happy. Get after it!
We'd love to hear more about InBigD.com.
I wanted my blog and social media to tell the story of someone who was struggling financially just to make ends meet, but could still find the enjoyable things going on around them. That's why my handle is JustMeInBigD. Some people see me as an influencer because of the way I write, and I like that. But I'll probably never be "influential" in a big picture way in the Big D scene and that's just fine by me. There's plenty of traditional media, websites, and bloggers of all ages and backgrounds catering to the affluent.
I guess my customer service background carries over into my blogging because I really like helping other people. I've really loved teaming up with some other blogs for projects – FunCityStuff.com and WeAreCollinCounty.com are great sites with female owners who are really there for local businesses.
Local is definitely a focus for me. I don't despise Olive Garden or have disdain for Applebee's, but seriously, life is too short to eat there. Except for fast food (and I am oh so guilty) I try really hard to eat at locally owned and operated places.
I expect the most unique thing about me is that I've lived or worked in over a dozen metroplex cities and I just consider the whole big area my backyard. When I started the blog, I lived in Oak Cliff, but now I don't live OR work in Big D. At the moment, I live in Denton, "the little d", and what a great place for local, independent food, shopping, and entertainment! I still head to Dallas often and I can tell you all about Arlington and Grand Prairie, and Flower Mound, and… I could go on for days.
Do you feel like there was something about the experiences you had growing up that played an outsized role in setting you up for success later in life?
My parents (and aunts and uncles) read to me and sang to me (a LOT) as a child. If I had been a shy child, that might have had a different impact (but still a good one.) Since I was not a shy child, it introduced me to some great ways to express myself. Give me a platform or put a microphone in my hand and I will ask if you want me to tell you a story or sing you a song. Or both.
They also taught me to say please and thank you, so thank you for this opportunity to share my story and please keep up the good work! I really love reading the most inspiring stories in Dallas.
Contact Info:
Image Credit:
Kristina Rowe, Matthew Burke
Getting in touch: VoyageDallas is built on recommendations from the community; it's how we uncover hidden gems, so if you know someone who deserves recognition please let us know here.